Staff Directory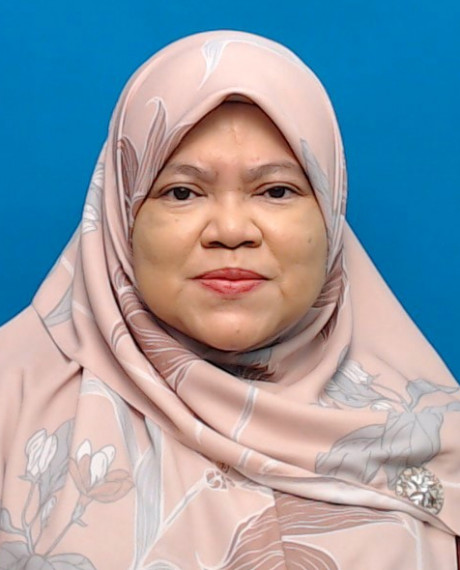 Academic Qualification
Ph.D Software Engineering - Doctor of Philosophy, Australian National University, Canberra
Master of Science in Real-time Software Engineering - Masters Degree, Universiti Teknologi Malaysia (UTM)
Bachelor ofInformation Technology (IT) - Bachelor Degree, Universiti Utara Malaysia (UUM)
Normi Sham Bt. Awang Abu Bakar (Assoc. Prof. Ts. Dr.)
Associate Professor
IIUM Gombak Campus
KULLIYYAH OF INFORMATION AND COMMUNICATION TECHNOLOGY
---
Expert Profile
Normi Sham Awang Abu Bakar obtained her Bachelor of Information Technology from University Utara Malaysia and her Master's in Real-time Software Engineering from University Technology Malaysia. Her Ph.D is from the Australian National University.
Her main research interest is Software Quality Assurance and Metrics. Recently, she ventured into Software Testing and Data Mining. She has served as a paper reviewer in many conferences, including ICOS, MySec, ICCET and ICKSE.
Presently, Dr Normi is an Assistant Professor at the Department of Computer Science and Head, Department of Computer Science, Kulliyyah of ICT.

Research Projects
Completed
| | |
| --- | --- |
| 2021 - 2023 | Development of Shariah Compliance Monitoring System for Implementation in Shariah Compliant Hospital Framework |
| 2017 - 2020 | Development of Malay Online Virtual Integrated Corpus (MOVIC) for Sentiment Analysis using Web-scraping |
| 2016 - 2021 | A Risk Analysis Framework of Security, Privacy and Trust for Big Data in Cloud Computing |
| 2014 - 2017 | Test Automation Model for Conformance of Mobile Applications Life Cycle |
| 2013 - 2016 | Index of the Arabic Scholarly Periodicals in the Malaysian Academic Libraries(1950-2010) |
| 2013 - 2015 | Harvesting Interoperable Digital Repositories using OAI-PMH Metadata Protocol |
| 2012 - 2015 | Towards finding the factors that determine the quality of open source systems |
| 2012 - 2012 | Building Web-Based Library Catalog Using Open Source Library System |
| 2011 - 2012 | The effects of object-oriented coupling and cohesion measures on the quality of open source systems. |
| 2011 - 2013 | RU 2011: Data Mining Tool to Automatically Extract Systems from large Software Repositories |
| 2009 - 2011 | The Effects of software Design Complexity on Defect: A study in Free/Open Source system |
| 2004 - 2004 | Technique to Improve Software Development Towards Producing Quality Software (Phase 2) |
On-Going
| | |
| --- | --- |
| 2021 - Present | A Framework for Personalized Mental Fatigue Intervention through Brain Computer Interface (BCI) |
| 2021 - Present | Flagship proposal on Sustainable Social Bank (SSB) |
| 2021 - Present | The Study on the Implementation of Biometric-Computer-on-Card |
| 2021 - Present | A Software Testing Framework for Assessing the Quality of Blockchain Systems |
| 2021 - Present | THE ADOPTION OF SOCIAL SUSTAINABLE BANK FRAMEWORK IN THE STATE OF PERLIS |
| 2020 - Present | The establishment of a Robust Framework for the Issuance of Central Bank Digital Currency (CBDC) in Malaysia |
| 2019 - Present | Secure Hybrid Agile Software Development Lifecycle Framework for Software Engineering Process |
| 2008 - Present | IT for Development and e-Government (ITDEG) |
Award & Recognition
| | | |
| --- | --- | --- |
| 23 Sep, 2019 | Bronze Medal - Ministry of Education | National |
Publications
Article
| | |
| --- | --- |
| 2023 | Revolutionizing digit image recognition: pushing the limits with simple CNN and challenging image augmentation techniques on MNIST. Journal of Applied Data Sciences, 4 (3) pp. 119-129 |
| 2023 | Software testing optimization for large systems using agent-based and NSGA-II algorithms. International Journal of Computer Science and Information Technology (IJCSIT), 13 (12) pp. 47-52 |
| 2022 | Maintain optimal configurations for large configurable systems using multi-objective optimization. Computers,Materials & Continua, 73 (2) pp. 4407-4421 |
| 2022 | Sustainable social bank development using blockchain. International Journal on Perceptive and Cognitive Computing (IJPCC), 8 (1) pp. 53-58 |
| 2021 | A systematic literature review on emotional text for Malay corpus. International Journal on Perceptive and Cognitive Computing, 7 (1) pp. 132-136 |
| 2021 | Analysis of emotion recognition model using electroencephalogram (EEG) signals based on stimuli text. Turkish Journal of Computer and Mathematics Education (TURCOMAT), 12 (3) pp. 1384-1393 |
| 2021 | The study of the applications of biometrics systems: a literature review. Journal of Engineering Science and Technology, (Special Issue on ACSAT) pp. 111-119 |
| 2020 | Source code plagiarism detection approaches: a systematic literature review. Journal of Advanced Research in Dynamical and Control Systems, 12 (04 (Special Issue)) pp. 1575-1587 |
| 2020 | Source code plagiarism detection approaches: a systematic literature review. Journal of Advanced Research in Dynamical and Control Systems, 12 (4 (Special Issue)) pp. 1575-1587 |
| 2019 | Polarity Classification Tool for Sentiment Analysis in Malay Language. IAES International Journal of Artificial Intelligence (IJ-AI), 8 (3) pp. 258-263 |
| 2018 | McCabe's complexity and CK Metrics on the internal quality of test first implementation in Malaysian education settings. Advanced Science Letters, 24 (2) pp. 1201-1205 |
| 2018 | Test first model for application in the academic setting. Bulletin of Electrical Engineering and Informatics, 7 (1) pp. 80-89 |
| 2016 | Users comprehension and behaviour study on android permissions. International Journal on Perceptive and Cognitive Computing, 2 (2) pp. 5-11 |
| 2014 | The analysis of object-oriented metrics in C++ programs. Lecture Notes on Software Engineering, 4 (1) pp. 48-52 |
| 2013 | Does software design complexity have effects on defects. Australian Journal of Basic and Applied Sciences, 7 (8) pp. 100-109 |
| 2013 | OSSGrab: software repositories and app store mining tool. Lecture Notes on Software Engineering, 1 (3) pp. 219-223 |
| 2011 | Using language-based search in mining large software repositories. Procedia - Social and Behavioral Sciences, 27 () pp. 160-168 |
Conference or Workshop Item
| | |
| --- | --- |
| 2023 | Development of a chatbot for the online application telegram chat with an approach to the emotion classification text using the IndoBERT-lite method. In: 4th International Conference on Cybernetics and Intelligent System (ICORIS), |
| 2022 | Testing in blockchain-based systems: a systematic review. In: 10th International Conference on Cyber and IT Service Management (CITSM 2022), |
| 2022 | The central bank digital currency in Malaysia a literature review. In: International Conference on Business and Technology, ICBT 2021, |
| 2022 | Trust reputation in blockchain environment a review. In: The International Conference on Business and Technology (ICBT 2021), |
| 2021 | The Central Bank Digital Currency in Malaysia: a literature review. In: The International Conference on Business and Technology (ICBT 2021), |
| 2020 | A benchmark of modeling for sentiment analysis of the Indonesian Presidential Election in 2019. In: 7th International Conference on Cyber and IT Service Management, CITSM 2019, |
| 2020 | Multiobjective evolutionary algorithms NSGA-II and NSGA-III for software product lines testing optimization. In: 2019 IEEE 6th International Conference on Engineering Technologies and Applied Sciences (ICETAS), |
| 2020 | The development of an integrated corpus for Malay language. In: Sixth International Conference on Computational Science and Technology 2019 (ICCST2019), |
| 2020 | The development of an integrated corpus for Malay language. In: Sixth International Conference on Computational Science and Technology 2019 (ICCST2019), |
| 2019 | Indonesian affective word resources construction in valence and arousal dimension for sentiment analysis. In: The 6th International Conference on Cyber and IT Service Management (CITSM 2018), |
| 2019 | Towards Software Product Lines Optimization Using Evolutionary Algorithms. In: 16th International Learning & Technology Conference 2019, |
| 2018 | A systematic literature mapping of risk analysis of big data in cloud computing environment. In: 1st International Conference on Big Data and Cloud Computing (ICoBiC) 2017, |
| 2018 | Emotion recognition and brain mapping for sentiment analysis: a review. In: 2nd International Conference on Informatics and Computing, ICIC 2017, |
| 2018 | Malay Online Virtual Integrated Corpus (MOVIC): a systematic review. In: 2018 International Conference on Information and Communication Technology for the Muslim World (ICT4M), |
| 2018 | Malay online virtual integrated corpus (MOVIC): A systematic review. In: 2018 International Conference on Information and Communication Technology for the Muslim World (ICT4M), |
| 2018 | Sentiment analysis for Malay language: systematic literature review. In: 2018 International Conference on Information and Communication Technology for the Muslim World (ICT4M), |
| 2016 | Software testing techniques: a literature review. In: 6th International Conference on Information and Communication Technology for the Muslim World (ICT4M 2016), |
| 2016 | The analysis of design metrics on open source systems. In: 2015 4th International Conference on Advanced Computer Science Applications and Technologies (ACSAT 2015), |
| 2015 | The analysis of programming competency in test driven development. In: Malaysian Software Engineering Conference (MySEC 2015), |
| 2014 | Automated testing tools for mobile applications. In: 5th International Conference on Information and Communication Technology for The Muslim World CT4M), 2014 , |
| 2014 | Building a virtual union catalogue for Arabic journal articles in Malaysian libraries using open source solutions. In: 2nd International Conference on Islamic Applications on Computer Science and Technology (IMAN 2014), |
| 2014 | Investigating the factors that influence the quality of open source systems. In: 5th International Conference on Information and Communication Technology for The Muslim World (ICT4M 2014), |
| 2014 | Open source software in small libraries: Myths and realities. In: Information and Communication Technology for The Muslim World (ICT4M), 2014 The 5th International Conference on, |
| 2014 | Test driven development contribution in universities in producing quality software: a systematic review. In: 2014 The 5th International Conference on Information and Communication Technology for The Muslim World (ICT4M),, |
| 2014 | Using regular expressions for mining data in large software repositories. In: 2014 The 5th International Conference on Information and Communication Technology for The Muslim World (ICT4M), |
| 2013 | Empirical analysis of android apps permissions. In: 2013 International Conference on Advanced Computer Science Applications and Technologies (ACSAT), |
| 2012 | Collaborative open bibliographic network for Malaysian school libraries. In: International Conference on Libraries, |
| 2012 | Validation of measurement tools to extract metrics from open source projects. In: 2012 IEEE Conference on Open Systems (ICOS), |
| 2011 | Defect handling mechanisms in various open source projects. In: Malaysian Open Source Conference (MOSC 2011), |
| 2011 | Empirical analysis of object- oriented coupling and cohesion measures in determining the quality of open source systems. In: Software Engineering and Applications (SEA), |
| 2011 | Empirical analysis of object-oriented coupling and cohesion measures in determining the quality of open source systems. In: The 15th IASTED International Conference on Software Engineering and Applications (SEA 2011), |
| 2011 | Using language-based search in mining large software repositories. In: Pacific Association for Computational Linguistics (PACLING 2011), |
| 2011 | Using the new media to enhance the learning process for adult learners. In: National Seminar on New Media and Islamic Issues : Challenges and Opportunities, |
Book Section
Monograph