Staff Directory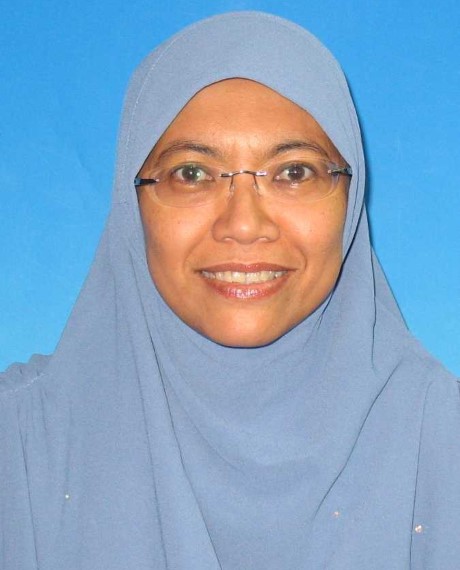 Academic Qualification
Doctor of Philosophy (Education) - Doctor of Philosophy, International Islamic University Malaysia
Master of Management - Masters Degree, International Islamic University Malaysia
Bachelor of Education (TESL) - Bachelor Degree, Universiti Kebangsaan Malaysia (UKM)
Ainul Azmin Binti Md. Zamin (Dr.)
Assistant Professor
IIUM Gombak Campus
ABDULHAMID ABUSULAYMAN KULLIYYAH OF ISLAMIC REVEALED KNOWLEDGE AND HUMAN SCIENCES

Other's position:
Head, AbdulHamid AbuSulayman Kulliyyah of Islamic Revealed Knowledge and Human Sciences
---
ainul_azmin@iium.edu.my
5068
Expert Profile
Ainul Azmin Md Zamin is an Asst. Professor at the Department of English Language and Literature, International Islamic University Malaysia. She is currently Head of Responsible Research and Innovation, AbdulHamid  AbuSulayman KIRKHS. In her 27-year teaching experience as an instructor, she has delivered talks and training for both public and private sectors. Her research interest lies in the areas of English for Specific Purposes, TESL as well as Language P
edagogy. Dr Ainul has developed new strategies to prepare graduates for the industry. She has also championed many university engagement projects both locally and internationally. She was honoured with the Best Teacher Award in IIUM Quality Day 2009, Gold Medal for Community Engagement Award 2021 and represented IIUM for the prestigious
Anugerah Akademik Negara
for
Best Teaching Practice
.    
Area of Specialisation
Social Science ~ Social Science ~ Education ~ Language Literacy (Including English (TESOL, ESL, TEFL) and other Languages)
Social Science ~ Social Science ~ Education ~ Tertiary Education - Higher Education
Social Science ~ Social Science ~ Education ~ Pedagogy (Including Teaching Methodologies for Content and Language Subjects)
Professional Membership
2013: Member of Profesional Body / Association: (Member), Academic Staff Association ASA
2017: Member of Profesional Body / Association: (Member), Malaysian Technical Scientist Association
2020: Member of Profesional Body / Association: (Lifetime Member), Malaysian Association of Applied Linguistics
2021: Member of Profesional Body / Association: (Member), Mixed-Methods International Research Association
2022: Member of Profesional Body / Association: (Member), Southeast Asia Research Academy
2022 - 2026: Member of Profesional Body / Association: (Member), Malaysian English Language Teaching Association
Research Projects
Completed
| | |
| --- | --- |
| 2021 - 2023 | ONLINE POETRY WRITING PROGRAMME FOR THE DEVELOPMENT OF LITERACY AND CREATIVITY IN UNDERPRIVILEGED CHILDREN AND ORPHANS |
| 2021 - 2022 | IMPACT STUDY IN LMS EDUCATION PERAK DISTRICT |
| 2021 - 2021 | Trainer for Research preliminary workshop 1/2021: Consucting indepth interview and FGD |
| 2021 - 2021 | Audit Akreditasi Program Diploma Bahasa Inggeris Komunikasi Profesional LG120 UITM Segamat |
| 2020 - 2020 | Bengkel penyediaan kertas kajian keberkesanan program profesional Diploma International Lawa enforment: Anti Corruption Studies (Level 5) |
| 2019 - 2022 | Constructing a new developmentally moderated model of English instruction with focus on form for Malaysian public preschools. |
| 2018 - 2023 | Teaching Students with Learning Disabilities in the Special Education and Inclusive Education Setting |
| 2016 - 2016 | Kajian Pemasaran Produk Penjara |
| 2016 - 2020 | An Exploration of Voice in Academic Writing Among Tertiary Level Students: A Case Study in IIUM |
| 2009 - 2011 | Teacher Thoughtfulness: Are We There Yet? |
On-Going
| | |
| --- | --- |
| 2023 - Present | Language Immersive Programme for Perguruan Dinniyah Putri, Sumatera, Indonesia |
| 2022 - Present | Language Literacy via Mobile Technology |
| 2021 - Present | DEVELOPING A SYSTEMATIC SYNCHRONOUS INTERACTION MODEL TOWARDS EFFECTIVE STUDENT ENGAGEMENT IN AN ONLINE LEARNING ENVIRONMENT |
| 2021 - Present | AN INVESTIGATION OF ONLINE READING STRATEGIES EMPLOYED BY UNIVERSITY STUDENTS IN AN ONLINE LEARNING MANAGEMENT SYSTEM (LMS) |
| 2018 - Present | An investigation of the challenges that students face in reading and writing in English and the strategies they use to read and write in English. |
| 2016 - Present | A Framework for Differentated Instruction for High-Functioning Children With Learning Disabilities in Inclusive Education Settings |
Award & Recognition
| | | |
| --- | --- | --- |
| 09 Jun, 2023 | Community & Industrial Partner Award - | KCDIO |
| 09 Jun, 2023 | High Impact Responsible Innovation Award - | KCDIO |
| 27 Jan, 2021 | Community Engagement Award - | KCDIO |
| 04 Dec, 2015 | Award for 15 Years of Service - INTERNATIONAL ISLAMIC UNIVERSITY MALAYSIA | University |
| 01 Dec, 2015 | MyRa 5 Star Rating Certificate of Achievement - International Islamic University Malaysia | University |
| 09 Mar, 2010 | Quality Award - International Islamic University Malaysia | University |