Staff Directory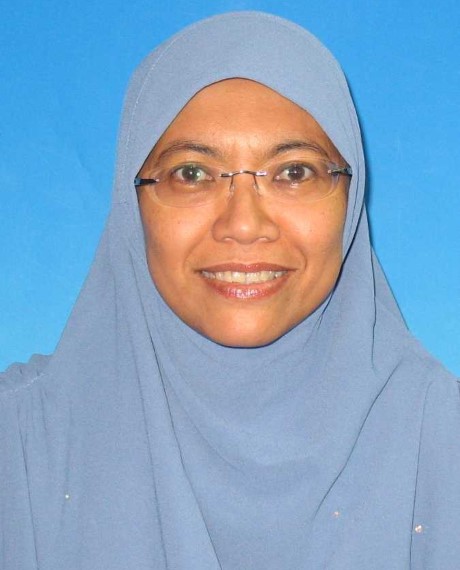 Academic Qualification
Doctor of Philosophy (Education) - Doctor of Philosophy, International Islamic University Malaysia
Master of Management - Masters Degree, International Islamic University Malaysia
Bachelor of Education (TESL) - Bachelor Degree, Universiti Kebangsaan Malaysia (UKM)
Ainul Azmin Binti Md. Zamin (Dr.)
Assistant Professor
IIUM Gombak Campus
KULLIYYAH OF ISLAMIC REVEALED KNOWLEDGE AND HUMAN SCIENCES

Other's position:
Head of Department, Kulliyyah of Islamic Revealed Knowledge and Human Sciences
---
ainul_azmin@iium.edu.my
4944
Expert Profile
Ainul Azmin Md Zamin is an Assistant Professor at the Department of English Language and Literature, International Islamic University Malaysia. In her 27-year teaching experience as an instructor, she has delivered talks and training for both public and private sectors. Her research interest lies in the area of English for Specific Purposes, TESL as well as language pedagogy. Dr Ainul has developed new strategies to prepare graduates for the industry. She has also championed many university engagement projects. She was honoured with the Best Teacher Award in IIUM Quality Day 2009 and represented IIUM for the prestigious Anugerah Akademik Negara for Best Teaching Practice.    
Area of Specialisation
Social Science ~ Social Science ~ Education ~ Tertiary Education - Higher Education
Social Science ~ Social Science ~ Education ~ Language Literacy (Including English (TESOL, ESL, TEFL) and other Languages)
Social Science ~ Social Science ~ Education ~ Pedagogy (Including Teaching Methodologies for Content and Language Subjects)
Teaching Responsibilities
| | |
| --- | --- |
| EFFECTIVE WRITING | 020701 |
| ENGLISH FOR ACADEMIC WRITING (EAW) | 2016/2017 2015/2016 2014/2015 2010/2011 2009/2010 2008/2009 |
| ENGLISH FOR SPECIFIC PURPOSES | 2021/2022 |
| ENGLISH LANGUAGE IV | 2015/2016 2014/2015 2009/2010 2008/2009 |
| ENGLISH LANGUAGE V | 2016/2017 2015/2016 2009/2010 2008/2009 2007/2008 |
| ENGLISH LANGUAGE VI | 2015/2016 2014/2015 2010/2011 2009/2010 2007/2008 |
| ENGLISH LANGUAGE VI (2ND HALF INTENSIVE) | 2007/2008 |
| FINAL YEAR PROJECT I | 2021/2022 2020/2021 |
| FINAL YEAR PROJECT II | 2021/2022 2020/2021 |
| INTRODUCTION TO DISCOURSE | 2021/2022 2020/2021 2019/2020 |
| LANGUAGE FOR OCCUPATIONAL PURPOSES | 2019/2020 2018/2019 2017/2018 2016/2017 |
| LANGUAGE FOR OCCUPATIONAL PURPOSES-ENGIN | 2009/2010 |
| LANGUAGE TEACHING METHODOLOGY AND PRACTICUM | 2017/2018 |
| MORPHOLOGY | 2016/2017 |
| RESEARCH METHODOLOGY | 2022/2023 2021/2022 |
| RESEARCH PAPER I (APPLIED LINGUISTIC | 2018/2019 |
| RESEARCH PAPER II | 2018/2019 |
| SEMANTICS | 2018/2019 2017/2018 |
| TESTING AND EVALUATION | 2021/2022 2019/2020 |
| TOPICS IN LANGUAGE PEDAGOGY AND PRACTICUM | 2020/2021 2019/2020 2018/2019 2017/2018 |
| UNDERSTANDING TEXTS | 011101 |
Research Projects
Completed
| | |
| --- | --- |
| 2020 - 2020 | Bengkel penyediaan kertas kajian keberkesanan program profesional Diploma International Lawa enforment: Anti Corruption Studies (Level 5) |
| 2019 - 2022 | Constructing a new developmentally moderated model of English instruction with focus on form for Malaysian public preschools. |
| 2016 - 2020 | An Exploration of Voice in Academic Writing Among Tertiary Level Students: A Case Study in IIUM |
| 2016 - 2016 | Kajian Pemasaran Produk Penjara |
| 2016 - 2020 | A Framework for Differentated Instruction for High-Functioning Children With Learning Disabilities in Inclusive Education Settings |
| 2009 - 2011 | Teacher Thoughtfulness: Are We There Yet? |
On-Going
| | |
| --- | --- |
| 2022 - Present | Language Literacy via Mobile Technology |
| 2021 - Present | Trainer for Research preliminary workshop 1/2021: Consucting indepth interview and FGD |
| 2021 - Present | Audit Akreditasi Program Diploma Bahasa Inggeris Komunikasi Profesional LG120 UITM Segamat |
| 2021 - Present | ONLINE POETRY WRITING PROGRAMME FOR THE DEVELOPMENT OF LITERACY AND CREATIVITY IN UNDERPRIVILEGED CHILDREN AND ORPHANS |
| 2021 - Present | DEVELOPING A SYSTEMATIC SYNCHRONOUS INTERACTION MODEL TOWARDS EFFECTIVE STUDENT ENGAGEMENT IN AN ONLINE LEARNING ENVIRONMENT |
| 2021 - Present | AN INVESTIGATION OF ONLINE READING STRATEGIES EMPLOYED BY UNIVERSITY STUDENTS IN AN ONLINE LEARNING MANAGEMENT SYSTEM (LMS) |
| 2021 - Present | IMPACT STUDY IN LMS EDUCATION PERAK DISTRICT |
| 2018 - Present | An investigation of the challenges that students face in reading and writing in English and the strategies they use to read and write in English. |
| 2018 - Present | Teaching Students with Learning Disabilities in the Special Education and Inclusive Education Setting |
Award & Recognition
| | | |
| --- | --- | --- |
| 27 Jan, 2021 | Community Engagement Award - | KCDIO |
| 04 Dec, 2015 | Award for 15 Years of Service - INTERNATIONAL ISLAMIC UNIVERSITY MALAYSIA | University |
| 09 Mar, 2010 | Quality Award - International Islamic University Malaysia | University |
Publications
Article
| | |
| --- | --- |
| 2021 | Exploring the public's perception on the use of Euphemism in Malaysian political articles. Al-Risalah: Journal of Islamic Revealed Knowledge and Human Sciences, 5 (4) pp. 85-101 |
| 2021 | Forging impactful partnership between KIRKHS and local, international community. IIUM Today, 8 January 2021 () pp. |
| 2020 | Criteria of ideal english language teachers as perceived by secondary and tertiary Indonesian students. Journal Of Social Transformation And Regional Development, 2 (3) pp. 176-188 |
| 2020 | Effects of dual-language programme (DLP) on the usage of English adjectives at primary school level in Malaysia. Social and Management Research Journal, 17 (2) pp. 263-288 |
| 2020 | Learning vocabulary through songs: A study on the role of music in teaching verbs. Humanities and Social Sciences Reviews, 8 (1) pp. 550-557 |
| 2020 | The use of automated writing evaluation (AWE) in developing language proficiency: a study from the learners' perspective. Malaysian Journal of ELT Research (MaJER), 17 (2) pp. 87-102 |
| 2020 | Towards a new framework of English language learning in Malaysian preschools. Southeast Asia Early Childhood Journal, 9 (2) pp. 144-154 |
| 2019 | A corpus-based study on the use of phrasal verbs in Malaysian secondary school textbooks. International Journal of Applied Linguistics & English Literature, 8 (6) pp. 75-85 |
| 2019 | A preliminary analysis of the EAW programme: looking from the teachers' perspective. Social and Management Research Journal, 16 (2) pp. 1-20 |
| 2019 | Enhancing ESL writing using sentence variety checklist. International Journal of Academic Research in Business & Social Sciences, 9 (13: Special Issue: Revolutionizing Education: Challenges, Innovation, Collaboration) pp. 87-95 |
| 2019 | Exploring the problems and needs of repeaters in learning ESL writing: a case stduy. International Journal of Advanced Science and Technology, 28 (1) pp. 478-487 |
| 2019 | L2 learners' receptive and productive knowledge of phrasal verbs. International Journal of Education & Literacy Studies, 7 (4) pp. 144-149 |
| 2019 | Persepsi masyarakat terhadap produk buatan penjara. Malaysia Correctional Journal, 3 () pp. 38-56 |
| 2019 | Postgraduate students' perception of Massive Open Online Courses (MOOCs) in enhancing their learning experience. International Journal of Education & Literacy Studies, 7 (4) pp. 101-105 |
| 2019 | The 4th Industrial Revolution: contemplations on curriculum review and its implementation in the Malaysian higher education institutes. Global Journal of Al-Thaqafah, 9 (3) pp. 7-13 |
| 2018 | Errors in translation: a comparative study of noun phrase in English and Malay abstracts. Advances in Language and Literary Studies, 9 (5) pp. 17-23 |
| 2018 | The descriptions of phrasal verbs in language reference materials. International Journal of Applied Linguistics & English Literature, 7 (6) pp. 158-162 |
| 2017 | An analysis of parents' perception on the importance of homework: a case study in Malaysia. Science International, 29 (2 (March-April : Section B)) pp. 389-393 |
| 2017 | Information flows of reporting on terrorism attack by online news portal. International Journal of Academic Research in Business and Social Sciences, 7 (Special Issue) pp. 83-98 |
| 2017 | Reviewing the English for academic purposes curriculum: a preliminary analysis from the students' perspective. Advanced Science Letters, 23 (8) pp. 7944-7947 |
| 2017 | Using the developmental rubric as a tool in the teaching of academic writing. The Asian EFL Journal, na (102) pp. 294-305 |
| 2016 | Literacy among Malaysian primary schoolers: how do boys perform relative to girls?. International Electronic Journal of Elementary Education, 9 (1) pp. 225-238 |
| 2012 | The effects of three formats of assessment on the achievement of students with hearing disability. Pertanika Journal of Social Sciences And Humanities, 20 (4) pp. 949-960 |
Conference or Workshop Item
Book
Book Section
| | |
| --- | --- |
| 2017 | Coordinating with others. In: UiTM Press, Universiti Teknologi Mara Malaysia, ISBN: 9789673635252, pp. 125-129 |
| 2017 | Improving academic writing through the use of a developmental Rubric: a case study. In: Penerbit UM Press, ISBN: 978-983-100-895-9, pp. 101-118 |
| 2017 | Judgement and decision making. In: UiTM Press, Universiti Teknologi Mara Malaysia, ISBN: 9789673635252, pp. 91-102 |
| 2017 | Reflections on a never-ending journey: some thoughts from the editors. In: UiTM Press, Universiti Teknologi Mara Malaysia, ISBN: 9789673635252, pp. 133-139 |
| 2011 | English teachers' language skills: possible problems in the implementation of the Malaysian language policy. In: IIUM Press, International Islamic University Malaysia, ISBN: 978-967-0225-23-4, pp. 57-81 |
Monograph