Staff Directory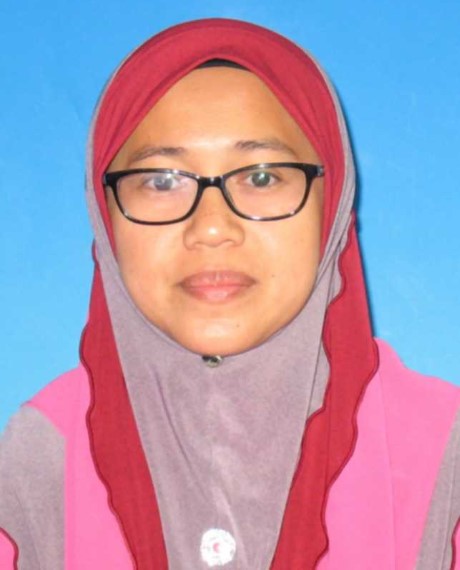 Academic Qualification
Doctor of Philosophy in Accounting - Doctor of Philosophy, Warwick University
Master in Business Administration (Accounting) - Masters Degree, Universiti Malaya (UM)
Bachelor of Accounting - Bachelor Degree, International Islamic University Malaysia
Suaniza Bt. Mamat (Dr.)
Assistant Professor
IIUM Gombak Campus
KULLIYYAH OF ECONOMICS AND MANAGEMENT SCIENCES
---
Expert Profile
Dr Suaniza joined the Kulliyyah of Economics and Management Sciences, International Islamic University Malaysia in 2001 as an Assistant Lecturer upon completion of her accounting degree. She completed her Master of Business Administration with specialization in accounting in 2004. Upon completion of her study, she continued working with the university until she pursued her PhD in 2008. She completed her PhD in 2012 and was appointed as Practical Training Coordinator at the Department of Accounting from 2012 until 2014. She was also an external Examiner to the EMFSS Board of Examiners for External students, University of London, for the Principles of Accounting paper from 2008 until 2011.
Dr Suaniza is interested in research related to supply chain accounting, accounting and controls in strategic alliances and other management accounting practices. Her Ph.D thesis focused on supply chain accounting in one multinational company in Malaysia. She has been conducting studies on accounting and inter-firm relationship in both public and private organisations in Malaysia.

Currently, Dr Suaniza is an Assistant Professor at the Department Of Accounting, Kulliyyah of Economics and Management Sciences. She teaches Management Accounting Fundamentals, Cost Management and Financial Accounting Fundamental at the undergraduate level and postgraduate level. She is also an associate member of Management Institute of Accountants (MIA).
Area of Specialisation
Economics, Business And Management ~ Economics, Business And Management ~ Management ~ Organisational Studies - management accounting and controls
Economics, Business And Management ~ Economics, Business And Management ~ Accounting ~ Management Accounting (Including Strategic Management Accounting, Performance Management, Cost Management, Management Accounting Control System) - Performance measurement
Teaching Responsibilities
| | |
| --- | --- |
| ACCOUNTING ANALYSIS FOR DECISION MAKING | 2022/2023 2019/2020 2015/2016 |
| COST & MANAGEMENT ACCOUNTING | 2005/2006 |
| COST ACCOUNTING 1 | 2005/2006 |
| COST ACCOUNTING I | 2006/2007 |
| COST AND MANAGEMENT ACCOUNTING | 2006/2007 2005/2006 2004/2005 |
| COST MANAGEMENT | 2022/2023 2016/2017 2015/2016 2014/2015 2013/2014 2012/2013 2011/2012 2007/2008 2006/2007 |
| DECISION MAKING & CONTROL | 2021/2022 2020/2021 2018/2019 2017/2018 2014/2015 |
| FINANCIAL ACCOUNTING FUNDAMENTALS | 2012/2013 |
| FINANCIAL ACCOUNTING I | 2001/2002 |
| FINANCIAL ACCOUNTING II | 2005/2006 2004/2005 2001/2002 |
| FINANCIAL AND MANAGERIAL ACCOUNTING | 2016/2017 |
| MANAGEMENT ACCOUNTING | 2007/2008 2004/2005 |
| MANAGEMENT ACCOUNTING FUNDAMENTALS | 2022/2023 2021/2022 2020/2021 2018/2019 2017/2018 2016/2017 2015/2016 2014/2015 2013/2014 2012/2013 2011/2012 |
| MANAGERIAL ACCOUNTING | 2016/2017 |
| PRACTICAL TRAINING | 2013/2014 2012/2013 |
Research Projects
Completed
| | |
| --- | --- |
| 2013 - 2016 | Governance and Control in Government Linked Companies : Managing Multiple Accountabilities in Practice |
On-Going
| | |
| --- | --- |
| 2019 - Present | Shari'ah Risk Control Practices in Malaysian Islamic Banks: Qualitative Approach |
| 2017 - Present | Organizational Change in Higher Education: Is Realignment Needed in Performance Measurement? |
Publications