Staff Directory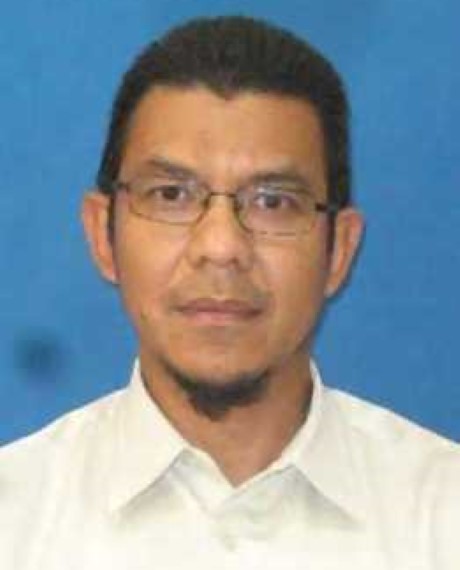 Academic Qualification
General Surgery - Masters Degree (Clinical Specialist), Universiti Sains Malaysia (USM)
FRCS (Urol) Glasgow - Masters Degree (Clinical Specialist),
Basic Medical Degree - Bachelor Degree, Universiti Sains Malaysia (USM)
Mohd Nazli Bin Kamarulzaman (Assoc. Prof. Dr.)
Associate Professor
IIUM Kuantan Campus
KULLIYYAH OF MEDICINE

Other's position:
Coordinator Clinical, Sultan Ahmad Shah Medical Centre @ IIUM
---
nazlizahid@iium.edu.my
4703
Expert Profile
Assoc. Prof. Dr. Mohd Nazli Kamarulzaman @ Mohd Zahid started housemanship training at Hospital Tengku Ampuan Afzan (HTAA), Kuantan in 1999 after completing his undergraduate studies at Universiti Sains Malaysia, Kubang Kerian, Kelantan. He served HTAA and later Hospital Mentakab as medical officer in the Department of Orthopedics in 2000, and in June 2001 he joined Kulliyyah of Medicine, IIUM as a trainee lecturer and enrolled for the Master of Medicine (Surgery) with the School of Medical Sciences, Universiti Sains Malaysia (USM). He returned to Kulliyyah of Medicine, IIUM, Kuantan upon completing his specialist training in 2005. He was then appointed as an Assistant Professor at Kulliyyah of Medicine, and also served Hospital Tengku Ampuan Afzan, Kuantan as a Clinical Specialist in General Surgery. In 2007 he started his subspecialty training in Urology under Malaysian Urology Board in Hospital Universiti Sains Malaysia (HUSM) followed by Hospital Selayang. Apart from that, he also obtained Fellowship of the Royal College of Surgeons (FRCS) in Urology from University of Glasgow in 2009. Currently, he is the Consultant Urologist at Kulliyyah of Medicine, IIUM and at Hospital Tengku Ampuan Afzan, Kuantan.
In terms of teaching responsibilities, he is involved in teaching undergraduate and postgraduate students for the Department of Surgery, IIUM. He is also involved in teaching students from Kulliyyah of Nursing and Kulliyyah of Dentistry, IIUM. Apart from his role as a clinical and research supervisor for postgraduate Masters of Surgery, he is also a clinical supervisor for the fellowship training in Uro-Gynaecology. He has been invited by other Universities to teach and also act as an examiner for their undergraduate students. He is currently a visiting lecturer to the Faculty of Medicine, University Sultan Zainal Abidin (UniSZA).
Together with his colleagues he has been involved in research activities, presented conference papers related to his field and also published multiple articles in various journals. He is also a reviewer for local and international journals, like Saudi Journal of Kidney Disease and Transplant. He is actively involved with prostate cancer campaigns and has been invited as speaker in Prostate Cancer Awareness Programmes, apart from as a speaker in other fields of Urology. He is registered with National Specialist Registry, and is a member of the Malaysian Urology Association, Royal College of Physician and Surgeon Glasgow, Malaysian Medical Association, Islamic Medical Association of Malaysia (IMAM) and MERCY Malaysia.
Area of Specialisation
Medical And Health ~ Medical And Health Sciences ~ Health Care System ~ Other Health Care System n.e.c. - Urology
Teaching Responsibilities
| | |
| --- | --- |
| GENERAL SURGERY II | 2023/2024 |
| SPECIALISED SURGICAL POSTING | 2023/2024 |
Research Projects
Completed
| | |
| --- | --- |
| 2014 - 2018 | A Randomized Controlled Trial Comparing Primary Retrograde Intra Renal Surgery (RIRS) and Extracorporeal Shockwave Lithotripsy (ESWL) for Treatment of Renal Stones with Suspected Failure of ESWL |
| 2010 - 2011 | Significance of Radiological Anaotmy in Lower Calyceal Stone Clearance After Extracorporal Shockwave Lithotripsy (ESWL) |
On-Going
| | |
| --- | --- |
| 2021 - Present | Investigating Predictive Models of Staghorn Calculi Formation in Relation to Dietary Intake, Microbiota Composition and Metabolomic Signatures in Nephrolithiasis |
| 2011 - Present | RU 2011 - Urology for Medical Student |
| 2010 - Present | Evaluation of ability of computer tomography attenuation predict outcome of stone treated with extracorporeal shock wave lithotripsy (ESWL) |
| 2010 - Present | Evaluation of safety and efficacy of percutaneous vesicolithortipsy (PCVL) in managing large bladder stone (>5CM) |
Publications
Article
| | |
| --- | --- |
| 2022 | Emphysematous pyelonephritis: an acute emergency of the upper genitourinary tract. Virtual Journal of Emergency Medicine, 29 () pp. 1-3 |
| 2022 | Whole genome sequencing analysis of Spike D614G mutation reveals unique SARS-CoV-2 Lineages of B.1.524 and AU.2 in Malaysia. PLOS ONE, 17 (2) pp. 1-16 |
| 2021 | Determination of urinary Calculi composition using dual energy CT. International Journal of Allied Health Sciences (IJAHS), 5 (1 Special Issue) pp. |
| 2021 | Determination of urinary calculi composition using dual energy CT. Korean Journal of Radiology, (Supplement) pp. S23-S23 |
| 2021 | Determination of urinary calculi composition using dual energy CT. International Journal of Allied Health Sciences (IJAHS), 5 (1 Special Issue) pp. |
| 2021 | SARS-CoV-2 infection and venous thromboembolism after surgery: an international prospective cohort study. Anaesthesia, () pp. 1-12 |
| 2021 | SARS-CoV-2 vaccination modelling for safe surgery to save lives: data from an international prospective cohort study. British Journal of Surgery, () pp. 1-8 |
| 2021 | Timing of surgery following SARS-CoV-2 infection: an international prospective cohort study. Anaesthesia, 76 (6) pp. 748-758 |
| 2020 | RE: Miniaturized percutaneous nephrolithotomy versus retrograde intrarenal surgery in the treatment of renal stones with a diameter <15 mm: A 3‑year open‑label prospective study. Urology Annals, () pp. |
| 2018 | A rare inflammatory pseudotumour in scrotum– a case report and literature review. BJU International, 122 (Supp.4) pp. 21 |
| 2017 | Anastomotic urethroplasty for penile urethral stricture: approaches to avoid chordee formation. British Journal of Urology International, 120 (Supplement S4) pp. 13-13 |
| 2017 | Case report: isolated glans penis gangrene. British Journal of Urology International, 120 (supp. 4) pp. 19 |
| 2017 | Letter to editor: Ureteroscopy: The first line treatment for distal located ureteral stones smaller than 10 mm. Urology Journal, 11 (5) pp. 1914-1914 |
| 2017 | Management of blunt traumatic bladder injuries: a case series. British Journal of Urology International, 120 (supp. 4) pp. 23 |
| 2017 | Re: Agrawal et al. Ultra-mini-percutaneous nephrolithotomy: A minimally-invasive option for percutaneous stone removal. Indian Journal of Urology, 33 (1) pp. 90-90 |
| 2017 | Surgical options for penile granuloma: a case series from Kuantan, Malaysia. British Journal of Urology International, 120 (supp 4) pp. 6-6 |
| 2017 | Synchronous double malignancies in a single patient – Urachal adenocarcinoma and liposarcoma. British Journal of Urology International, 120 (Supplement 4) pp. 16-16 |
| 2016 | Delayed post gastrectomy haematuria: A rare distant site of signet ring cell carcinoma metastasis. Bangladesh Journal of Medical Sciences, 15 (4) pp. 631-633 |
| 2016 | Disappearing calcification. Brunei International Medical Journal, 12 (4) pp. 146, 157 |
| 2016 | RE: Emphysematous pyelonephritis: is nephrectomy warranted?. Urology Annals, 8 (2) pp. 258-259 |
| 2016 | RE: Percutaneous nephrolithotomy for isolated calyceal stones: How important is the stone location?. Turkish Journal of Urology, 42 (2) pp. 115-116 |
| 2016 | RE: Semi‑rigid ureteroscopy – Proximal versus distal ureteral stone. Urology Annals, 8 (3) pp. 400-401 |
| 2016 | RE: The value of testicular ultrasound in the prediction of the type and size of testicular tumors. International Brazilian Journal of Urology, 42 (2) pp. 397-398 |
| 2016 | The effect of voiding position on uroflowmetry findings of patientswith Benign Prostatic Obstruction(BPO) in urology clinic HTAA. BJUI : BJU International, 118 (Supplement S4) pp. 34-34 |
| 2015 | A hidden urinary bladder diverticular tumour: a diagnostic challenge . Brunei International Medical Journal, 11 (4) pp. 219-223 |
| 2015 | An rare cause of urinary retention. Brunei International Medical Journal, 11 (1) pp. 44 -64 |
| 2015 | The incidence of iatrogenic male urethral strictures: a single urological centre experience. British Journal of Urology International, 116 (s4) pp. 1-27 |
| 2014 | Comments on: "Ureteroscopy: The first line treatment for distal located ureteral stones smaller than 10 mm" . Urology, 11 (5) pp. 1914-1914 |
| 2014 | Computed Tomography (CT) of blunt abdominal trauma: the frequency of incidental findings, how it was documented in radiology report and the implication of these findings to acute trauma care. Medical Journal of Malaysia, 69 (1) pp. 45-47 |
| 2014 | Inverted papilloma of the urinary bladder: A rare cause of haematuria in a young girl. Brunei International Medical Journal, 10 (3) pp. 161-164 |
| 2013 | Letter to the editor: Inappropriate use of urinary catheter and its common complications in different hospital wards . Saudi Journal of Kidney Diseases and Transplantation, 24 (2) pp. 382-383 |
| 2013 | Outcome of total thyroidectomy and subtotal thyroidectomy in non-toxic multinodular goiter: Hospital Universiti Sains Malaysia Experience. Malaysian Journal of Medicine and Health Sciences, 9 (1) pp. 3-8 |
| 2012 | Comment on: Laparoscopic transperitoneal ureterolithotomy for large ureteric stone. Urology Annals, 4 (3) pp. 195-196 |
| 2011 | Comments on: Comparison of three different endoscopic techniques in management of bladder calculi. Indian Journal of Urology, 27 (2) pp. 288 |
| 2011 | Non-medical penile augmentation: a disastrous procedure . Journal of Men's Health, 8 (Supp 1) pp. S120-S121 |
| 2011 | Re: Bag et al.: One week of nitrofurantoin before percutaneous nephrolithotomy significantly reduces upper tract infection and urosepsis: a prospective Controlled Study (Urology 2010;77:45-49). Urology, 77 (2) pp. 512 |
| 2009 | High-flow priapism in a 12-year-old boy: treatment with super-selective embolization. Indian Journal of Urology, 25 (4) pp. 539-540 |
| 2008 | Autonomic dysreflexia – neurovegetative syndrome. The Malaysian Journal of Medical Sciences , 15 (Supp 1) pp. 211-211 |
| 2008 | Critical retrospective analysis of various types of neurogenic lower urinary tract dysfunction (NLUTD) at HUSM (2006-2007). The Malaysian Journal of Medical Sciences , 15 (Supp 1) pp. 203-203 |
| 2008 | High-flow priapism in a 12-year-old boy: Role of super-selective embolization. The Malaysian Journal of Medical Sciences , 15 (Supp 1) pp. 223 |
| 2008 | Intravesical electrical stimulation of the bladder – animal model study in HUSM. The Malaysian Journal of Medical Sciences , 15 (Supp 1) pp. 220-220 |
| 2008 | Multiple urological problems in young age: a case report. The Malaysian Journal of Medical Sciences , 15 (Supp 1) pp. 225-225 |
| 2008 | PCNL in horseshoe kidney- the first experience at HUSM. The Malaysian Journal of Medical Sciences , 15 (Supp 1) pp. 224-224 |
| 2008 | Trancutaneous posterior tibial nerve stimulation (tptns): a promising method of management of neurogenic overactive bladder. The Malaysian Journal of Medical Sciences , 15 (Supp 1) pp. 202-202 |
| 2008 | Young upper tract urothelial carcinoma: a case report. The Malaysian Journal of Medical Sciences , 15 (Supp 1) pp. 226-226 |
| 2007 | Adult wilm's tumor : rare entity, aggressive behavior. The Malaysian Journal of Medical Sciences , 14 (supp 1) pp. 226-226 |
| 2007 | Rare case of primary urethral calculi. The Malaysian Journal of Medical Sciences , 14 (supp 1) pp. 232-232 |
| 2005 | The outcome of staghorn calculi treated in HUSM. The Malaysian Journal of Medical Sciences , 12 (Supp 1) pp. 263-263 |
| 2005 | Transitional cell carcinoma of upper urinary tract – case report. The Malaysian Journal of Medical Sciences , 12 (Supp 1) pp. 262 |
Conference or Workshop Item
Book