Staff Directory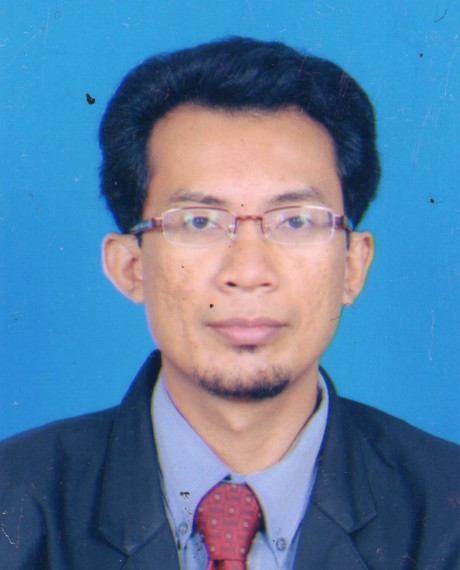 Academic Qualification
Sarjana Perubatan (Perubatan Penyakit Dalam) - Masters Degree (Clinical Specialist), Universiti Sains Malaysia (USM)
Doktor Perubatan - Bachelor Degree, Universiti Sains Malaysia (USM)
Ahmad Marzuki Bin Omar (Assoc. Prof. Dr.)
Associate Professor
IIUM Kuantan Campus
KULLIYYAH OF MEDICINE
---
Expert Profile
Ahmad Marzuki Omar obtained his first degree in medicine (M.D.) from Universiti Sains Malaysia (USM) in 1997. After completed his housemanship training in Hospital Kuala Lumpur in 1998, he worked as Medical Officer in Hospital Baling and Hospital Alor Setar. He joined International Islamic University Malaysia (IIUM) as a trainee lecturer in Kulliyyah of Medicine in 2001 before embarking on his postgraduate study in Internal Medicine at Universiti Sains Malaysia (USM) where he obtained his M.Med (Internal Medicine) qualification and return to IIUM in 2006 as a lecturer in the Department of Internal Medicine, Kulliyyah of Medicine. He then embarked on his subspecialty/fellowship training in endocrinology in 2013, and upon completion of the training, he returned to IIUM in 2016 and functions as senior lecturer and consultant physician/endocrinologist in Kulliyyah of Medicine, IIUM Medical Centre as well Hospital Tengku Ampuan Afzan, Kuantan, Pahang.
He has held several academic posts in IIUM such as Year 3 & Year 5 Coordinator for Kulliyyah of Medicine (2007-2008), Subject Coordinator for General Medicine for Kulliyyah of Dentistry (2010-2012), Head of Department of Internal Medicine (2008-2010) and Clinical Postgraduate Programme Coordinator (Internal Medicine) (2016 until present).
He has published a number of publications and involved in researches, including international clinical trials, in the field of internal medicine and endocrinology. His professional memberships include Malaysian Medical Association (MMA), Islamic Medical Association of Malaysia (IMAM), Malaysian Endocrine and Metabolic Society (MEMS) and The Endocrine Society, USA.
Area of Specialisation
Medical And Health ~ Medical And Health Sciences ~ Clinical Medicine ~ Endocrinology - Internal Medicine
Medical And Health ~ Medical And Health Sciences ~ Clinical Medicine ~ Endocrinology
Professional Membership
2008 - 2012: Member of Profesional Body / Association, Malaysian Medical Association
2010 - 2012: Member of Profesional Body / Association, Islamic Medical Association Malaysia
Teaching Responsibilities
| | |
| --- | --- |
| GENERAL MEDICINE & GENERAL SURGERY | 2023/2024 |
| INTERNAL MEDICINE I | 2023/2024 |
| INTERNAL MEDICINE II | 2023/2024 |
Research Projects
Completed
| | |
| --- | --- |
| 2018 - 2023 | Identification Of Putative Protein Profiles Associated With Tamoxifen Therapy Effectiveness In Residual Non-Functioning Pituitary Neuroendocrine Tumors |
| 2018 - 2021 | Quality of Life and Control of Diabetes and Comorbidities among Urban, Suburban and Rural Elderly Type 2 Diabetes Patients - A multi-centre Study |
| 2016 - 2017 | An Asian, Phase 3, Multicenter, Randomized, Double-Blind, Placebo-Controlled 14-week Study of DS-5565 in Patients with Diabetic Peripheral Neuropathic Pain Followed by A 52-week Open-Label Extension |
| 2012 - | Assessment of Epilepsy Patients' Knowledge, Attitude and Practices of Their Disorder In Rural Malaysia |
| 2009 - 2012 | Attitudes towards Euthanasia among doctors and patients:A cross sectional survey from Malaysia. |
| 2008 - 2011 | The Level of Hypertension Control and Anti-hypertensive Prescription Pattern in Hospital Tengku Ampuan Afzan, Kuantan and Hospital UKM Cheras |
On-Going
| | |
| --- | --- |
| 2021 - Present | Pharmacogenetics Evaluation of Adverse Drug Reaction in the Management of Type 2 Diabetes Mellitus Patients |
| 2016 - Present | Comparison between weekly vs daily dosing of levothyroxine for treatment of hypothyroidism in Ramadan |
| 2011 - Present | RU 2011- Prevalence of Subclinical Hypothyroidism in patients with type 2 diabetes mellitus and its association with metabolic sysdrome profile, plasma leptin and highly specific c-reactive protein |
| 2011 - Present | (RU2011) EPIDEMIOLOGY OF DIABETIC FOOT PROBLEMS AND PREDICTIVE FACTORS FOR LIMB LOSS IN HOSPITAL TENGKU AMPUAN AFZAN (HTAA) KUANTAN |
| 2011 - Present | RU 2011 -IIUM Kuantan Eye Screening II- Relationship between retinal vessels diameter with optic disc parameter and retinal nerve fiber thickness. |
| 2011 - Present | RU 2011 -A cross-sectional study on the prevalence and risk factors of diabetic peripheral neuropathy. |
| 2008 - Present | Perception of the Final Year Medical Students Towards the Islamic Input Medical Program of Kulliyyah of Medicine, IIUM |
| 2007 - Present | e-Care: An Option In Diabetes Management |
Award & Recognition
| | | |
| --- | --- | --- |
| 11 Feb, 2008 | Bronze Award - Kulliyyah of Medicine Research & Innovation Exhibition 2008 - Kulliyyah of Medicine | University |
Publications
Article
| | |
| --- | --- |
| 2023 | Quality of life and glycaemic control among older population with diabetes in three districts of Peninsular Malaysia. Malaysian Journal of Public Health Medicine, 23 (2) pp. 264-272 |
| 2022 | Diabetes quality of life among elderly diabetic patients and its association. Malaysian Journal of Medicine and Health Science, 18 (Supplementary 19) pp. 22-31 |
| 2021 | Diabetes quality of life among elderly diabetic patients and its association. Malaysian Journal of Medicine and Health Sciences, 17 (Supplement 5) pp. 8-8 |
| 2020 | Estrogen receptors in nonfunctioning pituitary neuroendocrine tumors: review on expression and gonadotroph functions. Journal of the Endocrine Society, 4 (12) pp. 1-7 |
| 2020 | High prevalence of thyroid antibodies in urban population of peninsular Malaysia. International Medical Journal Malaysia, 19 (2) pp. 3-12 |
| 2020 | Medical education during Covid-19 pandemic - it is time to embrace the new norm. IIUM Medical Journal Malaysia, 19 (2) pp. 1-2 |
| 2020 | Recommendations for high-stakes examinations for public Malaysian medical faculties during the COVID-19 Pandemic. Education in Medicine Journal, 12 (4) pp. 25-31 |
| 2019 | High proportion of adults with type 2 diabetes and poor glycated hemoglobin perceived that their diabetes control was excellent. Canadian Journal of Diabetes, 43 (2) pp. 98-104.e7 |
| 2018 | Self-perception of stigma among epilepsy patients in Malaysia. International Medical Journal Malaysia, 17 (1) pp. 113-120 |
| 2017 | Assessment of knowledge, attitude and practices of epilepsy patients' towards their illness and treatment in a tertiary care hospital in Kuantan Pahang Malaysia. Bangladesh Journal of Medical Science., 16 (4) pp. 545-553 |
| 2017 | Assessment of knowledge, attitude and practices of epilepsy patients' towards their illness and treatment in a tertiary care hospital in Kuantan Pahang Malaysia. Bangladesh Journal of Medical Science, 16 (4) pp. 545-553 |
| 2017 | Establishing reference ranges for thyroid function and thyroid antibody tests among Malaysian adults. International Journal of Thyroidology, 10 (Supplement 1) pp. S128-S128 |
| 2017 | Higher prevalence of goitre but not thyroid nodules among the younger age groups in Malaysia: Results of a nationwide study into thyroid disorders. International Journal of Thyroidology, 10 (Supplement 1) pp. S128-S128 |
| 2017 | Higher titres of thyroid antibodies among the urban & coastal populations of Malaysia. International Journal of Thyroidology, 10 (Suppl. 1) pp. S209-S209 |
| 2017 | Higher titres of thyroid antibodies among the urban & copulations of Malaysia. International Journal of Thyroidology, 10 (Suppl. 1) pp. S209 |
| 2017 | Perception of diabetes control among patients with poor glycated hemoglobin. Internal Medical Journal Malaysia, 16 (Supplementary Issue No 1) pp. 37-37 |
| 2017 | The prevalence of overt and subclinical thyroid disorders in the adult population of Malaysia. International Journal of Thyroidology, 10 (Supplement 1) pp. S177-S177 |
| 2017 | TrueDx TSH assay is an acceptable screening test for both hypo- and hyperthyroidism in the general population: correlation between trueDx TSH assay and the standard 3rd Generation TSH Chemoluminiscence Immunoassay (CMIA). International Journal of Thyroidology, 10 (Suppl. 1) pp. S178 |
| 2016 | Inter-relationship of illness perception, personality and quality of life among type 2 diabetes patients: A cross-sectional survey. The Social Sciences, 11 (3) pp. 234-241 |
| 2015 | A case of thyrotoxicosis following peripheral blood stem cell transplantation. Journal of the ASEAN Federation of Endocrine Societies, 30 (2) pp. 226-226 |
| 2015 | Adrenal insufficiency resulting from Histoplasmosis infiltration in an immunocompetent patient. Brunei International Medical Journal, 11 (5) pp. 261-264 |
| 2015 | Prevalence of thyroid disorders and thyroid autoantibodies among coastal communities of Malaysia (part of nationwide study of thyroid disorders in Malaysia). Journal of the ASEAN Federation of Endocrine Societies, 30 (2) pp. 220-220 |
| 2015 | Prevalence, awareness and control of hypertension in rural areas in Selangor and Perak. Journal of the ASEAN Federation of Endocrine Societies, 30 (2) pp. 243-243 |
| 2015 | The status of diabetes control and complications in a single tertiary institution in Kuala Lumpur. Journal of the ASEAN Federation of Endocrine Societies, 30 (2) pp. 132 |
| 2014 | Attitudes toward euthanasia and related issues among physicians and patients in a multi‑cultural society of Malaysia. Journal of Family Medicine and Primary Care, 3 (3) pp. 230-237 |
| 2014 | Attitudes toward euthanasia and related issues among physicians and patients in a multi-cultural society of Malaysia. Journal of Family Medicine and Primary Care, 3 (3) pp. 230-237 |
| 2014 | Bilateral adrenal masses secondary to fungal infiltration in an immuno-competent host. Journal of Endocrinology and Metabolism, 4 (1(Sup)) pp. 30-30 |
| 2014 | Comparison between adrenalectomy and medical therapy in the management of primary aldosteronism. Journal of Endocrinology and Metabolism, 4 (1(Sup)) pp. 28-28 |
| 2014 | Moebius and Kallmann syndromes with diabetes insipidus: a phenotype of Fibroblast Growth Factor (FGF) 8 mutation. Journal of Endocrinology and Metabolism, 4 (3) pp. 44-48 |
| 2014 | Non Hodgkin lymphoma presenting with adrenal insufficiency and bilateral huge adrenal masses. Journal of Endocrinology and Metabolism, 4 (1(Sup)) pp. 29-29 |
| 2014 | Rate of remission after radio-ablative iodine therapy for thyrotoxicosis: The University Kebangsaan Malaysia Medical Centre (UKMMC) experience. Journal of Endocrinology and Metabolism, 4 (1(Sup)) pp. 18-18 |
| 2014 | The use of Oral Bovril as growth hormone stimulation test. Journal of Endocrinology and Metabolism, 4 (1(Sup)) pp. 28-28 |
| 2014 | Treatment outcome of acromegaly due to pituitary macroadenoma in a single tertiary centre . Journal of Endocrinology and Metabolism, 4 (1(Sup)) pp. 29-29 |
| 2014 | Two consecutive cases of thyroid storm following radioactive iodine therapy for Grave's disease. Journal of Endocrinology and Metabolism, 4 (1(Sup)) pp. 27-27 |
| 2014 | Underweight and lipodystrophy…a medical conundrum. Journal of Endocrinology and Metabolism, 4 (1(Sup)) pp. 30-30 |
| 2014 | Update on the management of diabetes during Ramadan fast for healthcare practitioners. International Medical Journal Malaysia, 13 (2) pp. 67-72 |
| 2013 | A rare case of polycystic ovarian syndrome, empty sella and pituitary atrophy in a patient with mosaic turner karyotype and mullerian dysgenesis . Journal of Endocrinology and Metabolism, 3 (1) pp. 62-66 |
| 2013 | No differences between RAI of less than 15 mCi or 15 mCi for Thyrotoxicosis: A Universiti Kebangsaan Malaysia Medical Centre (UKMMC) experience . Journal of the ASEAN Federation of Endocrine Societies, 28 (2) pp. 30-30 |
| 2013 | Prevalence of high aldosterone-renin ratio and plasma aldosterone levels among hypertensive patients at a primary care clinic. Journal of Endocrinology and Metabolism, 3 (1) pp. 40-47 |
| 2013 | Radio-ablative iodine therapy for Thyrotoxicosis: The Universiti Kebangsaan Malaysia Medical Centre (UKMMC) experience. Journal of the ASEAN Federation of Endocrine Societies, 28 (2) pp. 94 |
| 2012 | Predictors of in-hospital mortality in primary intracerebral haemorrhage in East coast of Peninsular Malaysia. Neurology Asia, 17 (2) pp. 93-99 |
| 2011 | The principle of autonomy as related to personal decision making concerning health and research from an 'Islamic Viewpoint'. Journal of the Islamic Medical Association of North America , 43 (1) pp. 27-34 |
| 2010 | Attitudes towards Euthanasia among physicians and patients: a cross sectional survey from Malaysia. Eubios Journal of Asian and International Bioethics, 20 (6 SupB) pp. 233-234 |
| 2010 | Blood pressure control among diabetic hypertensives under cardiology follow-up at a regional hospital in rural Malaysia. The Southeast Asian Journal of Tropical Medicine and Public Health, 41 (4) pp. 973-981 |
| 2010 | Religious and spiritual Beliefs and practices of patients and physicians from a tertiary care hospital in Malaysia. Eubios Journal of Asian and International Bioethics, 20 (6 supB) pp. 231 |
| 2010 | Religious and spiritual beliefs and practices in medicine: an evaluation in a tertiary care hospital in Malaysia. Ibrahim Medical College Journal, 4 (1) pp. 4-8 |
| 2009 | Bilateral facial nerve palsy secondary to an atypical presentation of Gullain-Barré syndrome. International Medical Journal Malaysia, 8 (1) pp. 41-44 |
| 2009 | Evaluation of anti-hypertensive drug utilisation and cost in Hospital Tengku Ampuan Afzan, Kuantan. International Medical Journal Malaysia, 8 (2) pp. 29-34 |
| 2008 | Prevalence and risk factors of antituberculosis drug-induced hepatitis in Malaysia. Singapore Medical Journal, 49 (9) pp. 688-693 |
Conference or Workshop Item
| | |
| --- | --- |
| 2023 | Quality of life and glycaemic control among older population with diabetes in three districts of Peninsular Malaysia. In: 12th Pahang Research Day 2023, |
| 2019 | Antidiabetic burdens among geriatric diabetic patients and its association with quality of life. In: Kuantan Research Day 2019, |
| 2017 | Graves' thyrotoxicosis as a manifestation Of immune reconstitution inflammatory syndrome in HIV patients on antiretroviral therapy. In: MEMS Annual Congress 2017, |
| 2017 | Misleading thyroid-stimulating hormone results due to immunoassay interference: A case report. In: MEMS Annual COngress 2017, |
| 2016 | Characteristics of subclinical thyroid dysfunction in coastal communities in Malaysia. In: 7th MEMS Annual Congress, |
| 2016 | Glycemic profile of three different insulin regimes during the month of Ramadan. In: 7th MEMS Annual Congress, |
| 2016 | Integrating Fiqh evidences in the recommendation for management of diabetes during Ramadan. In: 7th MEMS Annual Congress, |
| 2016 | Novel single nucleotide polymorphism (SNP) interactions within the TG and TSHR gene in a multiplex Malay family with Graves' disease: A preliminary report. In: 7th MEMS Annual Congress, |
| 2016 | Prevalence of elevated aldosterone renin ratio in three main states of Peninsular Malaysia. In: 7th MEMS Annual Congress, |
| 2016 | Prevalence of primary aldosteronism among hypertensive patients in predominant Malay rural and urban communities in Malaysia. In: 7th MEMS Annual Congress, |
| 2016 | Prevalence of primary aldosteronism among hypertensive patients in rural communities in Malaysia. In: 7th MEMS Annual Congress, |
| 2016 | Prevalence of thyroid dysfunction in East and West Coast of Malaysia. In: 7th MEMS Annual Congress, |
| 2016 | Self-perception of stigma among patients of epilepsy in Malaysia . In: The 3rd East Mediterranean & 5th UAE Joint Epilepsy Congress 2016, |
| 2015 | A prevalence of elevated ARR in rural Selangor. In: 18th AFES Congress 2015, |
| 2013 | Attitudes towards euthanasia and physician-assisted suicide among physicians and patients in a multi-cultural society of Malaysia. In: IIUM Research, Invention and Innovation Exhibition (IRIIE) 2013, |
| 2013 | How well have we been educationg our patients? Patients' perception of control and knowledge, attitude and practice of their diabetes mellitus management. In: Malaysian Endocrine and Metabolic Society Annual Congress 2013, |
| 2013 | Predictors of in-hospital mortality following intracerebral hemorrhage in East coast of Malaysia. In: IIUM Research, Invention and Innovation Exhibition (IRIIE) 2013, |
| 2012 | Diabetes and Ramadan feast : a global concern. In: Diabetes Asia 2012, |
| 2011 | Predictors of in-hospital mortality following intracerebral hemorrhage in East coast of Malaysia . In: 2nd Asia Pacific Stroke Conference 2011, |
| 2011 | Predictors of in-hospital mortality in primary intracerebral haemorrhage in rural Malaysia. In: Asia Pacific Stroke Conference 2011, |
| 2011 | Religious and spiritual beliefs and practices of patients and physicians from a tertiary care hopital in Malaysia . In: IIUM Research, Invention and Innovation Exhibition (IRIIE) 2011, |
| 2009 | Predictors of in-hospital mortality in primary intracerebral hemorrhage in rural Malaysia. In: 19th World Congress of Neurology, |
| 2009 | Superior blood pressure control among hypertensive patients attending specialist clinics in Malaysia. In: World Hypertension Congress, |