Staff Directory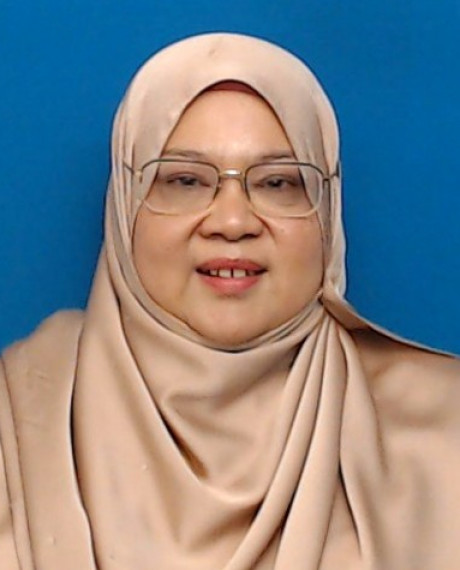 Academic Qualification
Doctor of Philosophy in Community Development - Doctor of Philosophy, Universiti Putra Malaysia (UPM)
Master of Science in Town and Country Planning - Masters Degree, University of Central England, Birmingham
Bachelor of Science in Environmental Planning: Urban Regenaration - Bachelor Degree, University of Central England, Birmingham
Diploma in Town and Country Planning - Diploma, University of Central England, Birmingham
Mariana Bt. Mohamed Osman (Prof. Dr.)
Professor
IIUM Gombak Campus
KULLIYYAH OF ARCHITECTURE AND ENVIRONMENTAL DESIGN

Other's position:
Deputy Director, Research Management Centre
---
Expert Profile
Dr. Mariana Mohamed Osman MRTPI, APPM, is an Associate Professor at the Department of Urban and Regional Planning, Kulliyyah of Architecture and Environmental Design. She is a chartered Town Planner for the Royal Town Planning Institute since 2001 and a corporate member for Board of Town Planners and previously worked as a town planner in private practice in Malaysia and as a town planning officer in Wolverhamton City Council in the UK, prior to joining the IIUM in August 2001. At IIUM, she helped in the establishment of the Master of Urban and Regional Planning and Master of Urban Management. Programs she has held administrative and academic leadership positions including as an academic advisor for both Bachelor of Urban and Regional Planning and Master of Urban and Regional Planning programmes, Head of Department of Urban Regional Planning and currently, the Deputy Dean Post Graduate for Kulliyyah of Architecture and Environmental Design (KAED). She is currently appointed as an expert panel member for Social and Government Research Area by Institute Darul Ridzuan (IDR), a Think Tank for the state of Perak.
She is actively involved with the society through professional consultancy activities in Malaysia. Dr Mariana is passionate about urban planning practices which she is involved in various research and consultancy work such as the study on the legalization of illegal factories in Selangor commissioned by Selangor Land and Mine Office, the preparation of Industrial Master Plan commissioned by Selayang Municipal Council and as Deputy Team Leader for Bako Peninsula Masterplan Study 2014-2030. She has authored, co-authored, edited and co-edited books and papers on urban planning and practices. Her research interests include community and social planning, housing, tourism, transportation planning and heritage and conservation.
Area of Specialisation
Social Science ~ Social Science ~ Habitat and Human Settlement ~ Urban Studies - Planning practices and governance
Economics, Business And Management ~ Economics, Business And Management ~ Tourism and Hospitality ~ Urban Tourism - Tourism planning
Economics, Business And Management ~ Economics, Business And Management ~ Logistics and Transportation ~ Transport Modelling and Planning (Including Routing, Congestion Analysis and Road Planning, Public Transport, Analysis and Scheduling, Accidents Black Spots Analysis, Location and Distribution Analysis and Travel Behaviour Analysis) - Transportation planning
Social Science ~ Social Science ~ Habitat and Human Settlement ~ Social Housing - housing policy, housing affordability, rental market,
Engineering Tech ~ Applied Sciences And Technologies ~ Urban Planning ~ Other Urban Environmental Planning n.e.c. - Planning law and practices
Environment ~ Environmental Aspects Of Development ~ ANIMAL PRODUCTION AND ANIMAL PRIMARY PRODUCTS (INCLUDING FISHING) ~ANIMAL PRODUCT AND ENVIRONMENT - environmental planning
Social Science ~ Social Science ~ Habitat and Human Settlement ~ Social Housing - Social and Community Housing, Local Governance and Housing
Professional Membership
2015 - 2017: Member of Profesional Body / Association: (corporate member), lembaga pertubuhan perancang malaysia
2015 - 2017: Member of Profesional Body / Association: (1. Standing Committee on Education, Accreditation and career Development ), malaysia institute of Planner
2016 - 2017: Member of Profesional Body / Association: (corporate members ), pertubuhan perancang malaysia
2016 - 2018: Member of Profesional Body / Association: (director), IIUM enterprenuership and Consultancy
2017 - 2017: Member of Profesional Body / Association: (3. Standing Committee on Public Relation and Publication in Pertubuhan Perancang Malaysia ), malaysia insitute of planner
2017 - 2019: Member of Profesional Body / Association: (co-opted council member ), pertubuhan perancang malaysia
Teaching Responsibilities
| | |
| --- | --- |
| ASPECTS OF LAND VALUATION | 2011/2012 2010/2011 2009/2010 2012/2013 2017/2018 2016/2017 2014/2015 2018/2019 2008/2009 2015/2016 2013/2014 2019/2020 |
| COMPARATIVE PLANNING SYSTEMS | 2008/2009 2009/2010 2001/2002 2002/2003 |
| DISSERTATION | 2011/2012 |
| ECONOMICS FOR PLANNING | 2015/2016 2017/2018 |
| HOUSING STUDIES | 2001/2002 |
| INTRODUCTION TO URBAN & REGIONAL PLANNING | 2009/2010 |
| LANDSCAPE AND URBAN PLANNING | 2019/2020 |
| PLANNING LAW AND PROCEDURE | 2014/2015 2020/2021 2010/2011 2019/2020 |
| PLANNING LAW AND PROCEDURES | 2003/2004 |
| PLANNING OF SOCIAL AND COMMUNITY | 2021/2022 2020/2021 |
| PLANNING STUDIO 1 | 2010/2011 2012/2013 |
| PLANNING STUDIO 1 (BASIC PLANNING SKILLS) | 2018/2019 |
| PLANNING STUDIO 2 | 2013/2014 2010/2011 |
| PLANNING STUDIO 3 | 2013/2014 2011/2012 2017/2018 2015/2016 |
| PLANNING STUDIO 3 (SPECIAL AREA PLANNING) | 2019/2020 2020/2021 2021/2022 |
| PLANNING STUDIO 4 | 2009/2010 2008/2009 |
| PLANNING STUDIO 5 | 2014/2015 2002/2003 |
| PLANNING STUDIO 6 | 2002/2003 2017/2018 2012/2013 2019/2020 2011/2012 2018/2019 2016/2017 |
| PLANNING STUDIO 6 (PROJECT PLANNING) | 2020/2021 |
| PLANNING TECHNIQUES | 2020/2021 2019/2020 2018/2019 |
| PRACTICAL TRAINING | 2010/2011 |
| PRINCIPLES OF LAND USE PLANNING | 2003/2004 |
| PRINCIPLES OF URBAN & REGIONAL PLANNING | 2003/2004 2002/2003 |
| PRINCIPLES OF URBAN & REGIONAL PLANNING 1 | 2008/2009 |
| PUBLIC ADMINISTRATION AND FINANCE | 2010/2011 |
| RESEARCH METHODOLOGY FOR THE BUILT ENVIRONMENT | 2016/2017 |
| RESEARCH METHODS FOR THE BUILT ENVIRONMENT | 2014/2015 |
| SOCIAL AND COMMUNITY PLANNING | 2010/2011 2012/2013 2011/2012 |
| UNIVERSAL & BARRIER FREE PLANNING | 2014/2015 2016/2017 2013/2014 2017/2018 2012/2013 2015/2016 |
Research Projects
Completed
| | |
| --- | --- |
| 2019 - 2020 | KURSUS PENGGUNAAN PERISIAN MAPINFO PROFESIONAL VERSI 17.0 (INTERMEDIATE) |
| 2019 - 2020 | THE DEVELOPMENT OF SOCIAL SUSTAINABLE WELL-BEING INDEX FOR MALAYSIA. |
| 2019 - 2020 | Kajian Pola Kedatangan, Perberlanjaan dan Kepuasaan Pelawat ke Langkawi: Satu Analisis Time Series dan Peramalan. |
| 2018 - 2018 | KURSUS PENGGUNAAN PERISIAN MAPINFO PROFESIONAL VERSI 17.0 |
| 2018 - 2018 | Kajian dan Pembangunan Standard Industri Pembinaan Perumahan Kebangsaan |
| 2018 - 2019 | INTERNATIONAL REAL ESTATE RESEARCH SYMPOSIUM (IRERS) PROGRAM, INSPEN |
| 2017 - 2018 | Kajian Semula Dasar Perumahan Negara Bagi Tahun 2018-2022 |
| 2016 - 2017 | Dasar Perumahan Negara 2018-2022 |
| 2016 - 2018 | An Assessment of Domestic and Inbound Tourists' Expenditure and Preferences Factors in Tourism Activities in Melaka UNESCO World Heritage Area |
| 2016 - 2018 | An Assessment of Housing Affordability at District Level for the States of Perak, Selangor, Melaka and Johor |
| 2016 - 2017 | Rural Agro Tourism and Local Community Income: The Case Study of Housing in Kelantan and Terengganu |
| 2016 - 2017 | An Assessment of Vulnerable and Disabled Communities Ability to Own Residential Properties in Urban Areas of Federal Territory of Kuala Lumpur and Selangor |
| 2015 - 2017 | A Study on Housing Stock: Demand and Supply in Perak |
| 2015 - 2018 | A Study on the Relevance of Maqasid Al-Shariah as a Criterion to Measure Quality of Life (Qol) of Population in Malaysia |
| 2015 - 2018 | The Development of Social, Physical and Economic Sustainable Well-Being Indicators for Malaysia |
| 2015 - 2018 | Social Well-being in Malaysia from the Islamic and Conventional Perspective |
| 2015 - 2018 | Leisure Time Behavior and Health of Residents in Kuala Lumpur City: Criteria for Urban Public Spaces |
| 2015 - 2015 | Kaji Selidik Persepsi Awam Mengenai Jarak Keselamatan Keluarga dan Kanak-Kanak |
| 2015 - 2015 | Kaji Selidik Persepsi Awam Terhadap Konsep Pembangunan komuniti Berpagar dan Kejiranan Berpengawal |
| 2015 - 2015 | Kaji Selidik Persepsi Awam Mengenai Isu Utama dan Keperluan Golongan Belia Dalam Pembangunan 1Malaysia Youth Cities |
| 2015 - 2017 | A Study on Illegal Factories in Perak: Toward an Effective Legalisation of Non-Conforming Industrial Activities and Establishment |
| 2015 - 2017 | A Study on Illegal Occupation and Illegal Operation of Landuse Categories in Perak: A Case Study of State Land |
| 2015 - 2020 | An Assessment of Solid Waste Management and Islamic Cleanliness Practices among Students of Higher Learning Institutions |
| 2015 - 2019 | The Preparation of Feasibility Study for the Establishment of an International Islamic University in Afghanistan |
| 2015 - 2016 | Kajian Pelan Tindakan Khas Kg. Baru Sg. Buloh, Seksyen U4 & U19, Shah Alam |
| 2014 - 2016 | An Assessment of Road Infrastructure Capacity in Measuring Future Development Sustainability in IIUM Gombak Campus |
| 2014 - 2015 | Kajian Khas Program Pemutihan Kilang Tanpa kebenaran Di Negeri Selangor |
| 2014 - 2015 | Conceptual Master Plan For the Proposed New Regional Development of "Azlan Malaysia" in Perak Darul Ridzuan |
| 2014 - 2014 | Pelan Pembangunan Kawasan Kilang Haram Di Bawah Pentadbiran Majlis Perbandaran Selayang |
| 2013 - 2016 | The Provision of Research Consultancy for Bako Master Plan Study |
| 2013 - 2015 | Exploring the Currents Practice of Sustainable Public Transport System In Klang Valley |
| 2013 - 2014 | Modernizing Sekolah Agama Rakyat; An Assessment of Curriculum Structure and Teaching-Learning Methodology in Advancing the Teaching-Learning Quality in the Globalization and Modernization Era |
| 2013 - 2014 | A Study on the Factors Influencing the Parents in Selecting Private Schools |
| 2013 - 2017 | Development of Ecological Indicators for Islamic Eco-Campus Environment |
| 2013 - 2015 | An Assessment of Rural-Urban Divide of Public Buses Services Levels in Malaysia |
| 2013 - 2014 | An Assessment of Service Delivery System on Government Agencies Dealing with Vulnerable and Disadvantage Groups in Perak |
| 2012 - 2013 | Infrastructure and Public Utilities: Analyzing the Need for Public Transport: A Case Study of Kerian |
| 2012 - 2013 | An Infrastructure Master Plan for Developing Pulau Pangkor as a New Eco-Tourism Tourist Destination |
| 2012 - 2013 | The noise impact of airport infrastructure upgrading:A case study of kuala lumpur international airport (KLIA 2) |
| 2012 - 2016 | An Ecological-Based Parametric Model for Suatainable Oil Palm Cultivation |
| 2012 - 2013 | The Action Plan of Full Employment for Perak: Action, Strategies, Programme and Projects |
| 2012 - 2013 | Government Delivery System: The Effectiveness of PBTs |
| 2011 - 2012 | Schools Development And Locations : The Impact Of Distributions And Parents Perception Of School Performances |
| 2011 - 2013 | Petri-Net Programme Application in the Assessment of Heavy Rail-Based Public Transportation Performances Under National Key Result Area (NKRA)2011-2013: The Case of KTM Komuter |
| 2011 - 2011 | A study on Environmental Awareness Among Students in Higher Learning Institution |
| 2011 - 2012 | Young Drivers Behaviour Towards Multilingual Traffic Signage : Case Of KAED And AIKOL, IIUM Students Driver |
| 2011 - 2012 | Recent Studies in Urban and Regional Planning (KVC Project 2011) |
| 2011 - 2013 | RU 2011: Measuring the Level of the local Community Involvement in Intangible Heritage Activities in Melaka: Validation of Sustainable in the Management of heritage Tourism Sites |
| 2011 - 2013 | A Comparative Evaluation of Public Transport System in Three International Cities |
| 2011 - 2012 | Planning Practices in Malaysia: Legal Perspectives (KVC Project 2011) |
| 2011 - 2011 | The Islamic Principles Of Urban Park Planning A Case Study Of Taman Tasik Shah Alam |
| 2010 - 2011 | Sistem Pemantauan Pencapaian Pelan Bandaraya Kuala Lumpur 2020 (SPP PBRKL2020) - Dewan Bandaraya Kuala Lumpur |
| 2010 - 2011 | RU 2011: An Investigation on the factors influencing the Development of gated and guarded communities in selangor and federal territory of Kuala Lumpur |
On-Going
| | |
| --- | --- |
| 2021 - Present | UNITED NATIONS HUMAN SETTLEMENT PROGRAMME (UN-HABITAT) ? GLOBAL FUTURE CITY PROGRAMME (IMPLEMENTATION PHASE) PUBLIC TRANSPORTATION MASTER PLAN AND GREEN MOBILITY CORRIDOR FOR THE CITY OF MELAKA |
| 2020 - Present | United Nations Human Settlement Programme (Unhabitat) - Implementation Phase and Project for Iskandar Malaysia |
| 2020 - Present | Kajian Cadangan Penubuhan Semula Lembaga Kemajuan Pahang Tenggara (DARA) Dan Lembaga Kemajuan Wilayah Jengka (LKWJ) |
| 2020 - Present | Kajian Pengurusan Pembangunan Persisir Pantai Padang Mat Sirat - Ayer Hangat, Langkawi, Kedah |
| 2020 - Present | Kajian Pengurusan dan Perlaksanaan Project Masyarakat bagi Pelan Tempatan Kuala Lumpur 2040 |
| 2020 - Present | Kajian Mengenai Isu dan Kekangan Pemajuan Tanah Wakaf di Selangor |
| 2020 - Present | Kajian Impak Pembangunan Sebelum dan Selepas Pembubaran DARA |
| 2020 - Present | Kajian Cadangan Dan Penggubalan Akta Pemajuan Tanah Wakaf (WAQF Land Development Act, WLDA) |
| 2020 - Present | Penyediaan Piawaian Perancangan bagi Pembangunan Tanah Wakaf |
| 2020 - Present | Kajian Mengenai Perancangan dan Pembangunan bagi Kawasan di Bawah LKWJ |
| 2019 - Present | KURSUS PENGGUNAAN PERISIAN MAPINFO PROFESIONAL VERSI 17.0 (INTERMEDIATE) |
| 2019 - Present | The development of Transit oriented development (TOD) framework for Malaysia. Case study of Selangor-Kuala Lumpur-Putrajaya Line (SSP Line) Mass Rapid Transit (MRT) |
| 2019 - Present | KAJIAN DAN PENGUBALAN AKTA SEWAAN KEDIAMAN (RESIDENTIAL TENANCY ACT ? RTA) |
| 2019 - Present | KAJIAN IMPAK PASARAN PERUMAHAN MAMPU MILIK DARI PERSPEKTIF PENGHUNI DI MALAYSIA |
| 2019 - Present | KAJIAN PEMBANGUNAN PERUMAHAN TERBENGKALAI DI MALAYSIA |
| 2019 - Present | Kajian Rancangan Fizikal Negara Ke-4 (RFN Ke-4) dan Rangka Kerja Pembangunan Wilayah Bersepadu (RWB) |
| 2019 - Present | Kajian Pelan Induk Perancangan Bersepadu Gunatanah Laluan MRT Sungai Buloh-Serdang-Putrajaya (Selangor-Kuala Lumpur-Putrajaya) (Laluan SSP) (Laluan 2) - Sektor Pengurusan dan Pelaksanaan |
| 2019 - Present | Development of Framework for Smart Tourism Destination (STD) for Malaysia Ecotourism Sites in relation to Smart Tourism 4.0 initiatives |
| 2018 - Present | Study on the Masterplan for the Development of Tunoh as Sarawak Corridor of Renewable Energy (SCORE) Hinterland Growth Centre |
| 2018 - Present | Future Cities Programme Local City Specialist - Malaysia (Johor) |
| 2018 - Present | Rural Area Resiliency: Community-Led Formal and Informal Establishments in Facing Disasters and Risks |
| 2018 - Present | Modelling Of Development Planning Framework For Neighbouring Cities In Peninsular Malaysia |
| 2018 - Present | The effects of highly reactive silica from treated rice husk on the strength and structure of interfacial transition zone (ITZ) in low carbon concrete. |
| 2017 - Present | Modelling for carrying capacity framework in highly sensitive area tourism |
| 2016 - Present | Development and Characterization of Principles of Malay Urbanism in Modern Cities - Conflating Model of Urban Spatial Strategies through 3D GIS |
| 2015 - Present | Housing Stock Study: Demand and Supply in Melaka ? Maqasid al-Syariah in the Protection of Human's Well-being |
| 2013 - Present | Increasing Business Opportunities and Efficiency of Locational Decisions among Prospective Businesses in Perak through Effective Business Information Deliveries |
| 2008 - Present | KAED Universal Design Unit (KUDU) |
| - | PENGUBALAN PINDAAN AKTA PEMAJUAN PERUMAHAN (AKTA 118) DAN PERATURAN-PERATURAN |
Award & Recognition
| | | |
| --- | --- | --- |
| 18 Jul, 2019 | Top 30 Contributors to IIUM's Research Performance - International Islamic University Malaysia (IIUM) | University |
| 12 Jul, 2018 | Best Researcher Award (Kulliyyah Level)) - International Islamic University Malaysia | University |
| 12 Jul, 2018 | Highest Number of Publications Award Indexed Journal Articles - International Islamic University Malaysia | University |
| 08 Apr, 2013 | Bronze Medal in IIUM Research, Invention and Innovation Exhibition (IRIIE 2013) - IIUM | University |
Publications
Article
| | |
| --- | --- |
| 2020 | An assessment of housing affordability index at districts level in Kelantan. Planning Malaysia, 18 (1) pp. 24-34 |
| 2020 | Attitudes and pro-environmental behaviours: determining factor of personality and lifestyle. Planning Malaysia, 18 (1) pp. 1-10 |
| 2020 | Challenges and ownership issues facing by low (B40) and medium income group (M40) in Selangor. Planning Malaysia: Journal of the Malaysian Institute of Planners, 18 (3) pp. 218-228 |
| 2020 | Development proposal report for Lembah Sayong, Kuala Kangsar: De' Sayong, a multigenerational green neighbourhood. Design Ideals Journal, Vol. 2 (No. 2 (2020)) pp. 21-24 |
| 2020 | Investigating quality of life by residents of social housing in eastern Algeria: a structural equation modelling. Journal of Engineering, Design and Technology, 18 (6) pp. 1907-1926 |
| 2020 | Investigation on neighbouring cities; boundary, hierarchy, indicators and issues. Journal of Education and Social Sciences, 15 (2) pp. 1-9 |
| 2020 | Investigation on the planning and development of selected neighbouring cities. International journal of multidisciplinary research and analysis, 3 (Issue 12 December 2020) pp. 276-284 |
| 2020 | Measuring social housing dimensions: a case study of urban areas in Algeria. International Journal of Housing Markets and Analysis, () pp. |
| 2020 | Personality and lifestyle interprets external condition to environmental behaviours. Planning Malaysia, 18 (1) pp. 56-65 |
| 2020 | Profiling the perceived mangrove forest use value and community's willingness to pay for mangrove conservation. Planning malaysia, 18 (3) pp. 229 -240 |
| 2020 | The amelioration of thermal comfort inside traditional housing in Menaa City-Algeria. Planning Malaysia, 18 (1) pp. 11-23 |
| 2020 | The impact of personality and lifestyle on interaction with nature. Planning Malaysia, 19 (1) pp. 35-44 |
| 2020 | Travellers' perception of worship facilities for multimodal users of MRT SBK line. PLANNING MALAYSIA: Journal of the Malaysian Institute of Planners, 18 (4) pp. 312-327 |
| 2019 | An Assessment on the Housing Auction Market in Selangor. ENVIRONMENT-BEHAVIOUR PROCEEDINGS JOURNAL, VOL 4, NO 12 (2019) (12) pp. 19-24 |
| 2019 | Empowering community movement: empirical evidence. Planning Malaysia, 17 (2) pp. 280-289 |
| 2019 | Personal empowerment as determinants of organizational opportunity. Planning Malaysia, 17 (2) pp. 302-311 |
| 2019 | Predictability of positive relationship through personal empowerment. Planning Malaysia, 17 (2) pp. 302-311 |
| 2019 | Quality of life assessment based on economic well-being perspective: A case study of Johor Bahru and Petaling, Selangor. Planning Malaysia, 17 (2) pp. 352-360 |
| 2019 | Social housing in Algeria: case study of Batna city. International Journal of Engineering and Advanced Technology (IJEAT), 8 (5C) pp. 254-260 |
| 2018 | Analysis by means of surface response to chemical composition and pozzolanic reactivity of ultrafine treated rice husk ash (UFTRHA) as cementing additive material. International Journal of Engineering and Technology(UAE), 7 (4) pp. 342-346 |
| 2018 | Children's' travel to school and parents' criteria in the school selection: Gombak district. Asian Journal of Quality of Life, 3 (9 (January-February)) pp. 47-56 |
| 2018 | Compressive strength and microstructure analysis of treated rice husk ash (TRHA) incorporated mortar. International Journal of Engineering and Technology(UAE), 7 (4) pp. 388-391 |
| 2018 | Design elements of houses among disabled community: the satisfaction and the preferences. Planning Malaysia Journal, 16 (2) pp. 83-88 |
| 2018 | Factors affecting quality of life on communities in Selangor. Advanced Science Letters, 24 (10) pp. 7034-7037 |
| 2018 | Factors influencing parents in selecting school for children with special education needs. Planning Malaysia: Journal of the Malaysian Institute of Planners, 16 (2) pp. 207-216 |
| 2018 | Housing for disabled people: what do they need?. Planning Malaysia Journal, 16 (2) pp. 266-274 |
| 2018 | Human interdependency for sustainable well-being: structural invariance across settlement areas. Planning Malaysia, Volume 16, Issue 1, 2018 (1) pp. 281 -293 |
| 2018 | Level of satisfaction and preferences on location and design elements of houses among the disabled community in Kuala Lumpur and Selangor. Advanced Science Letters, 24 (10) pp. 7030-7033 |
| 2018 | Level of Services (LOS) for public bus and passenger's aspiration in Kerian District, Malaysia. Asian Journal of Quality of Life, 3 (9) pp. 111-122 |
| 2018 | Perception of quality of life among community in Selangor. Planning Malaysia: Journal of the Malaysian Institute of Planners, 16 (2) pp. 12-20 |
| 2018 | Perception of residents in the state of Selangor on affordable housing price with the expected criteria. Advanced Science Letters, 24 (11) pp. 7053-7056 |
| 2018 | Perceptual study on conventional quality of life indicators. Planning Malaysia, Volume 16, Issue 1, 2018 (1) pp. 303-313 |
| 2018 | Profiling intercity bus drivers of Malaysia. Planning Malaysia, 16 (1) pp. 324-333 |
| 2018 | The basic criteria for the provision of affordable housing in Melaka. Planning Malaysia Journal, 16 (2) pp. 73-82 |
| 2018 | The factors contributing to the housing ownership among youth household in Melaka. Advanced Science Letters, 24 (10) pp. 7038-7041 |
| 2017 | A review of legalisation of illegal factories program: case study of Selangor, Malaysia. Advanced Science Letters, 23 (1) pp. 7-10 |
| 2017 | A review on sustainable wellbeing indicators for human interrelationships with the environment. Planning Malaysia: Journal of the Malaysian Institute of Planners, 15 (1) pp. 357-368 |
| 2017 | A theoretical assessment on sustainable wellbeing indicators for people interrelationships. Planning Malaysia: Journal of the Malaysian Institute of Planners, 15 (1) pp. 21-30 |
| 2017 | A theoretical assessment on sustainable wellbeing indicators for people interrelationships. PLANNING MALAYSIA: Journal of the Malaysian Institute of Planners., 15 (1) pp. 21-30 |
| 2017 | An assessment of public transport features in urban and rural settlements in Malaysia. Advanced Science Letters, 23 (7) pp. 6135-6139 |
| 2017 | An assessment of stakeholder participation on the development of Iskandar Malaysia. Advanced Science Letters, 23 (1) pp. 243-247 |
| 2017 | Analysis on the fulfillment of hierarchy of needs for central region of Malaysia. Advanced Science Letters, 23 (1) pp. 417-421 |
| 2017 | Assessment of gated community and guarded neighbourhood from public perspective. Advanced Science Letters, 23 (7) pp. 6057-6059 |
| 2017 | Assessment on housing affordability on selected urban areas in Perak. Advanced Science Letters, 23 (1) pp. 108-112 |
| 2017 | Assessment on public perception towards the development of 1Malaysia youth cities. Advanced Science Letters, 23 (7) pp. 6102-6105 |
| 2017 | Assessment on subjective sustainable well-being for central region of Malaysia. Advanced Science Letters, 23 (4) pp. 2929-2933 |
| 2017 | Community-based tourism in Melaka UNESCO world heritage area: A success in food and beverage sector?. Planning Malaysia: Journal of the Malaysian Institute of Planners, 15 (1) pp. 89-108 |
| 2017 | Demand for low-cost housing among local People in Perak. Advanced Science Letters, 23 (7) pp. 6031-6034 |
| 2017 | Distribution of special education programs in mainstream schools in Selangor. Advanced Science Letters, 23 (7) pp. 6064-6067 |
| 2017 | Factors affecting public school choices among parents in Gombak district of Selangor, Malaysia. Advanced Science Letters, 23 (1) pp. 390-393 |
| 2017 | Factors influencing housing prices among local people: a study in Perak, Malaysia. Advanced Science Letters, 23 (1) pp. 165-168 |
| 2017 | Gap detection of bus stops using GIS/GPS. Advanced Science Letters, 23 (7) pp. 6110-6113 |
| 2017 | Housing affordability in the state of Johor. Planning Malaysia :Journal of the Malaysian Institute of Planners, 15 (1) pp. 347-356 |
| 2017 | Housing affordability in the state of Melaka. Planning Malaysia: Journal of the Malaysian Institute of Planners, 15 (1) pp. 255-260 |
| 2017 | Housing affordability in the state of Selangor, Malaysia. Advanced Science Letters, 23 (7) pp. 6188-6122 |
| 2017 | Housing affordability index for districts in Perak. Advanced Science Letters, 23 (7) pp. 6049-6052 |
| 2017 | Illegal occupation of state land in Perak: A review of the states legalisation program (PATUH). Advanced Science Letters, 23 (7) pp. 6040-6043 |
| 2017 | Parents' perception on children safe distance: A case study of Kuala Lumpur and Selangor. Advanced Science Letters, 23 (7) pp. 6083-6086 |
| 2017 | Perception of parents and guardians on safe distance for children to travel to public areas. Planning Malaysia Journal, 15 (1) pp. 201-208 |
| 2017 | Policy of Sustainable Growth: Local People Perception in the Regional Economic Development of Iskandar in Malaysia. Advanced Science Letters, 23 (4) pp. 2748-2752 |
| 2017 | Public bus level of service performance in Peninsular Malaysia: Correlation analyses on level of service (LOS) and passengers' satisfaction level. Planning Malaysia : Journal of the Malaysian Institute of Planners, 15 (1) pp. 229-234 |
| 2017 | Quality of life: review on an approach integrating Maqasid al-Sharia. Advanced Science Letters, 23 (4) pp. 2718-2721 |
| 2017 | Rural public bus routing and bus stops detecting using global positioning system and Geographical Information System. Advanced Science Letters, 23 (1) pp. 133-`136 |
| 2017 | Socio-demographic variation on tourism expenditure in Melaka UNESCO world heritage area. Advanced Science Letters, 23 (4) pp. 2958-2961 |
| 2017 | Solid waste management practice and environmental awareness level of postgraduate and undergraduate students: Case study of UTM. Advanced Science Letters, 23 (7) pp. 6073-6077 |
| 2017 | Sustainable well-being: An empirical exploration on human interdependence with other humans. Advanced Science Letters, 23 (7) pp. 6357-6361 |
| 2017 | Sustainable well-being: An empirical exploration on human interdependence with the environment. Advanced Science Letters, 23 (7) pp. 6352-6356 |
| 2017 | The relationship between physical infrastructure and the perception of students' performance in community Islamic schools in Perak, Malaysia. Advanced Science Letters, 23 (1) pp. 365-368 |
| 2017 | Tourism stakeholders perception on tourists' expenditure in entertainment Sector in Melaka UNESCO world heritage area. Advanced Science Letters, 23 (7) pp. 6336-6338 |
| 2017 | Unlawful occupation of state land in Malaysia and its implications. Advanced Science Letters, 23 (1) pp. 444-447 |
| 2016 | An assessment of stakeholder perception on the development of Iskandar Malaysia: review of process and procedure. Procedia - Social and Behavioral Sciences, 222 () pp. 644-658 |
| 2016 | An assessment service delivery of Social Welfare Department dealing with vulnerable and disadvantages group in Perak. Procedia - Social and Behavioral Sciences, 222 () pp. 203-210 |
| 2016 | Assessing passengers' satisfaction level on bus services in selected urban and rural centres of Peninsular Malaysia. Procedia - Social and Behavioral Sciences, 222 () pp. 837-844 |
| 2016 | Assessment on the condition of school facilities: case study of the selected public schools in Gombak district. Procedia - Social and Behavioral Sciences, Volume 222 () pp. 228-234 |
| 2016 | Investigating rationales of Malaysia quality of life and wellbeing components and indicators. Procedia - Social and Behavioral Sciences, 222 () pp. 132-142 |
| 2016 | Local economic benefit in shopping and transportation: a study on tourists' expenditure in Melaka, Malaysia. Procedia - Social and Behavioral Sciences, 222 () pp. 374-381 |
| 2016 | Simulating the pedestrian movement in the public transport infrastructure. Procedia - Social and Behavioral Sciences, 222 () pp. 791-799 |
| 2016 | Sustainable well-being: an empirical exploration on human needs and human interdependency. Planning Malaysia: Journal of the Malaysian Institute of Planners, XIV () pp. 29-38 |
| 2016 | Sustaining existing and prospective passengers of urban public buses: the case study of rapid Kuantan, Pahang, Malaysia. International Journal Sustainable Future for Human Security (J-SustaiN), 4 (2) pp. 22-29 |
| 2015 | A preliminary study of sustainable transport indicators in Malaysia: the case study of Klang Valley public transportation. Procedia Environmental Sciences, 28 () pp. 464-473 |
| 2015 | A study on barrier-free campus: from perspective of disabled community: case study of University Malaya, Kuala Lumpur. Procedia Social and Behavioral Sciences, 168 (168) pp. 134-144 |
| 2015 | A study on urban-rural public bus passengers' demographic and trip characteristics in Peninsular Malaysia . Journal of Architecture, Planning and Construction Management, 5 (1) pp. 57-69 |
| 2015 | Assessing social welfare department service delivery system towards vulnerable and disadvantages group in Malaysia: case study of Perak. Procedia Environmental Sciences, () pp. |
| 2015 | Assessing the urban and rural stage bus services disparities in peninsula Malaysia. PLANNING MALAYSIA - Journal of the Malaysian Institute of Planners, 13 () pp. 65-84 |
| 2015 | Local residents' perception on socio-economic impact of Iskandar Malaysia: an example of urban regeneration program in Malaysia. Procedia Social and Behavioral Sciences, 170 (2015) pp. 58-69 |
| 2015 | Regenerating Ipoh city mobility through high level of service (LOS) of public bus service. Procedia Social and Behavioral Sciences, 170 () pp. 680 -689 |
| 2015 | Regenerating physical development of non-conventional (religious) education in Perak. Procedia Social and Behavioral Sciences, 170 () pp. 215 -224 |
| 2015 | Social regeneration through physical facilities provided to the vulnerable and disadvantaged groups. Procedia - Social and Behavioral Sciences, 170 () pp. 308- 319 |
| 2015 | Sustaining local community economy through tourism: Melaka UNESCO world heritage city. Procedia Environmental Sciences, 28 () pp. 443-452 |
| 2015 | Understanding domestic and international tourists' expenditure pattern in Melaka, Malaysia: result of CHAID analysis. Procedia Social and Behavioral Sciences, 172 () pp. 390-397 |
| 2015 | Unemployment issues and problems in Kinta, Manjung and Kuala Kangsar, Perak, Malaysia. Procedia Social and Behavioral Sciences, 168 () pp. 389-399 |
| 2014 | An analysis on transmission of ethnic languages in selected communities in the world heritage site of Malacca, Malaysia. Procedia Environmental Sciences, 20 (846) pp. 612 -621 |
| 2014 | An assessment of commuters' perceptions of safety and comfort levels of 'women-only coach': the case study of KTM Komuter Malaysia . Procedia Environmental Sciences, 20 () pp. 197 -205 |
| 2014 | Analysis on community involvement in cultural activities: transmission of ethnic. Journal of the Malaysian Institute of Planners, 12 () pp. 105-132 |
| 2014 | Analysis on community involvement level in intangible cultural heritage: Malacca cultural community. Procedia - Social and Behavioral Sciences, 153 () pp. 286-297 |
| 2014 | Barrier-free campus: University Malaya, Kuala Lumpur. Procedia Social and Behavioral Sciences, xx (xx) pp. 1-11 |
| 2014 | Economics of local people: Iskandar, Malaysia. Procedia - Social and Behavioral Sciences, 153 () pp. 463 -478 |
| 2014 | Environmental and health impacts (particulate matter and noise) of airport infrastructure upgrading: Kuala Lumpur International Airport 2. Procedia - Social and Behavioral Sciences, 153 () pp. 520-530 |
| 2014 | Factors influencing parents' decision in choosing private schools. Procedia - Social and Behavioral Sciences, 153 () pp. 242-253 |
| 2014 | Improving The quality of public transportation system : application of simulation model for passenger movement. Procedia - Social and Behavioral Sciences, 153 () pp. 542-552 |
| 2014 | Passenger's aspiration towards sustainable public transportation system: Kerian District, Perak, Malaysia. Procedia - Social and Behavioral Sciences, 153 () pp. 553-565 |
| 2014 | Public school development and planning: parents 19 criteria of selecting public school in Gombak district. Procedia - Social and Behavioral Sciences, 153 () pp. 1274-285 |
| 2014 | Understanding of tourists' preferences pattern: a study in Melaka, Malaysia. Planning Malaysia, 12 () pp. 81-94 |
| 2014 | Understanding of tourists' preferences pattern: a study in Melaka, Malaysia. PLANNING MALAYSIA - Journal of the Malaysian Institute of Planners, 3 () pp. 81-94 |
| 2014 | Understanding tourists' profile and preference of tourists' destination choice: A case study in Melaka World Heritage city . Journal of the Malaysian Institute of Planners, 12 (3) pp. 81-94 |
| 2014 | User perceptions of rail public transport services in Kuala Lumpur, Malaysia: KTM komuter. Procedia Social and Behavioral Sciences, 153 () pp. 556-573 |
| 2013 | Commuters' perceptions on rail based public transport services: a case study of KTM komuter in Kuala Lumpur city, Malaysia. Journal of the Malaysian Institute of Planners, XI () pp. 97-124 |
| 2013 | The evolution of regional planning and regional economic development in Malaysia . The Arab World Geographer / Le Géographe du monde arabe, 16 (2) pp. 228-243 |
| 2012 | The effectiveness of provision of new static information signage: a case study of International Islamic University Malaysia, Gombak campus. PLANNING MALAYSIA - Journal of the Malaysian Institute of Planners, 10 () pp. 81-98 |
Conference or Workshop Item
| | |
| --- | --- |
| 2019 | An assessment on the auction market in Selangor. In: 8th Asian Conference on Environment-Behaviour Studies, AcE-Bs2019LangkawiIsland, |
| 2019 | Housing affordability in Malaysia : An overview at districts level.. In: PROPERTY TALK 2019, |
| 2019 | Landlords' perception on the introduction of the Residential Tenancy Act (RTA). In: 8th Asian Conference on Environment-Behaviour Studies, |
| 2019 | Social impact analysis of urban riverfront regeneration; River of Life (RoL), Kuala Lumpur City Hall (KLCH). In: 8th Asian Conference on Environment-Behaviour Studies AcE-Bs2019LangkawiIsland, Malaysia, 18-19 Dec 2019, |
| 2018 | Analysis by means of surface response to chemical composition and pozzolanic reactivity of Ultrafine Treated Rice Husk Ash (UFTRHA) as cementing additive material. In: International Graduate Conference on Energy, Engineering & Technology 2018 (iGRAD2018), |
| 2018 | Compressive strength and microstructure analysis of treated rice husk ash (TRHA) incorporated mortar. In: International Graduate Conference on Energy, Engineering & Technology 2018 (iGRAD2018), |
| 2017 | Factors affecting quality of life on communities in Selangor. In: 2nd International Conference on Social Sciences and Humanities (SOSHUM 2017), |
| 2017 | Factors influencing parents in selecting school for children with special education needs. In: International Conference on Housing, Planning, Environment and Social Sciences, |
| 2017 | Housing for disabled people: what do they need?. In: 5th International Conference on Universal Design in the Built Environment 2017 (ICUDBE2017), |
| 2017 | Level of satisfaction and preferences on design elements of houses among the disabled community in Kuala Lumpur and Selangor. In: International Conference on Housing, Planning, Environment and Social Sciences (HOPES), |
| 2017 | Level of satisfaction and preferences on location and design elements of houses among the disabled community in Kuala Lumpur and Selangor. In: 2nd International Conference on Social Sciences and Humanities (SOSHUM 2017), |
| 2017 | Perception of residents in the state of Selangor on affordable housing price with the expected criteria. In: 2nd International Conference on Social Sciences and Humanities (SOSHUM 2017), |
| 2017 | Perception on quality of life among community in Selangor. In: International Conference on Housing, Planning, Environment and Social Sciences (HOPES), |
| 2017 | Selected peer-reviewed articles from the International Conference on Architecture and Built Environment 2016 (ICABE 2016), Kuala Lumpur, Malaysia, 5–6 October, 2016. In: ICABE2016 International Conference on Architecture & Built Environment, |
| 2017 | The basic criteria for the provision of affordable housing in Melaka. In: International Conference on Housing, Planning, Environment and Social Sciences (HOPES), |
| 2017 | The disparities between B 40 and M 40 on the restraints in order possessing a house in the state of Selangor. In: International Conference on Housing, Planning, Environment and Social Sciences, |
| 2017 | The factors contributing to the housing ownership among youth household in Melaka. In: 2nd International Conference on Social Sciences and Humanities (SOSHUM 2017), |
| 2016 | A review of legalisation of illegal factories program: case study of Selangor, Malaysia. In: Advanced Research on Business, Management and Humanities (ARBUHUM2016), |
| 2016 | A study on illegal occupation and operation of landuse categories in Perak: a case of state land. In: Seminar Penyelidikan Tahunan Idr Ketiga 2016 Dan Pangkor Dialogue Exposè Tahun 2016, |
| 2016 | An assessment of public transport features in urban and rural settlements in Malaysia. In: International Conference on Architecture & Built Environment (ICABE 2016), |
| 2016 | An assessment of the local residents' perceptions on the socioeconomic impact of Iskandar Malaysia . In: International Conference on Development and Socio Spatial Inequalities 2015, |
| 2016 | An assessment on housing affordability on selected urban areas in Perak. In: 2016 Advanced Research on Business, Management and Humanities (ARBUHUM2016), |
| 2016 | Analysis on the fulfillment of hierarchy of needs for Central Region of Malaysia. In: 2016 Advanced Research on Business, Management and Humanities (ARBUHUM2016), |
| 2016 | Assessment of gated community and guarded neighbourhood from public perspective. In: International Conference on Architecture & Built Environment (ICABE 2016), |
| 2016 | Assessment on subjective sustainable well-being for central region of Malaysia. In: 2016 International Conference on Social Sciences and Humanities (SOSHUM 2016), |
| 2016 | Demand for low-cost housing among local people in Perak. In: International Conference on Architecture & Built Environment (ICABE 2016), |
| 2016 | Distribution of special education programs in mainstream schools in Selangor. In: International Conference on Architecture & Built Environment (ICABE 2016), |
| 2016 | Housing affordability index for Districts in Perak. In: International Conference on Architecture & Built Environment (ICABE 2016), |
| 2016 | Housing prices and affordability issues among local people in Malaysia: a case study of the Perak State, Malaysia. In: 2016 Advanced Research on Business, Management and Humanities (ARBUHUM 2016), |
| 2016 | Housing stock study: demand and supply in Perak. In: Seminar Penyelidikan Tahunan IDR Ketiga 2016 dan Pangkor Dialogue Expos Tahun 2016, |
| 2016 | Illegal occupation of state land in Perak: a review of the state's legalisation Program (PATUH). In: International Conference on Architecture & Built Environment (ICABE 2016), |
| 2016 | Policy of sustainable growth: local people perception on the regional economic development of Iskandar in Malaysia. In: 2016 International Conference on Social Sciences and Humanities (SOSHUM 2016), |
| 2016 | Quality of life: review on an approach integrating Maqasid al-Shariah. In: 2016 International Conference on Social Sciences and Humanities (SOSHUM 2016), |
| 2016 | Rural public bus routing and bus stops detecting using GPS and GIS in Malaysia. In: 2016 Advanced Research on Business, Management and Humanities (ARBUHUM2016), |
| 2016 | Socio-demographic variation on tourism expenditure in Melaka UNESCO world heritage area. In: 2016 International Conference on Social Sciences and Humanities (SOSHUM 2016), |
| 2016 | Sustainable urban public transportation system in Malaysia: a comparison of bus services in Kuantan and Penang. In: International Conference on Development and Socio Spatial Inequalities 2015, |
| 2016 | Sustainable well-being: An empirical exploration on human interdependence with other humans. In: International Conference on Architecture & Built Environment (ICABE 2016), |
| 2016 | Sustainable well-being: An empirical exploration on human interdependence with the environment. In: International Conference on Architecture & Built Environment (ICABE 2016), |
| 2016 | Sustainable wellbeing indicators for Malaysia an alternative to current Malaysia wellbeing indicators. In: International Conference on Development and Socio Spatial Inequalities 2015, |
| 2016 | Tourism stakeholders perception on tourists' expenditure in entertainment sector in Melaka UNESCO World Heritage area. In: International Conference on Architecture and Built Environment, |
| 2016 | Tourists' perception on the environmental quality of Port Dickson as sustainable tourism destination. In: International Language and Tourism Conference 2016 (ILTC 2016), |
| 2016 | Unlawful occupation of state land in Malaysia and its implications. In: 2016 Advanced Research on Business, Management and Humanities (ARBUHUM2016), |
| 2015 | An assessment of factors influencing parents' decision making when choosing a private school for their children: a case study of Selangor, Malaysia: for sustainable human capital. In: The 5th Sustainable Future for Human Security (SustaiN 2014), |
| 2015 | An assessment of physical development in religious educational in Malaysia: case study of SAR and SABK in Perak. In: The 5th International Conference on Sustainable Future for Human Security (SUSTAIN) 2014, |
| 2015 | Assessing social welfare department service delivery system towards vulnerable and disadvantages group in Malaysia: case study of Perak. In: The 5th Sustainable Future for Human Security (SustaiN 2014), |
| 2015 | Location vs academic performance of school: parental decision in sustaining the future of their children, the case study of Gombak district. In: The 5th International Conference on Sustainable Future for Human Security (SUSTAIN) 2014, |
| 2015 | Modelling economic wellbeing and social wellbeing for sustainability: a theoretical concept. In: The 5th Sustainable Future for Human Security (SustaiN 2014), |
| 2015 | Social impact assessment: how do the public help and why do they matter?. In: Asian Conference on Environment-Behaviour Studies , |
| 2014 | A preliminary study of sustainable transport indicators in Malaysia: The case study of Klang Valley public transportation. In: The 5th International Conference on Sustainable Future for Human Security (SUSTAIN) 2014, |
| 2014 | Action plan of zero unemployment destination. In: 1ST IDR Annual Research Seminar 2014, |
| 2014 | An assessment of factors influencing parental decision in sending their children to private education institution in Selangor, Malaysia: for sustainable human capital. In: The 5th International Conference on Sustainable Future for Human Security (SUSTAIN) 2014, |
| 2014 | An infrastructure master plan for developing Pulau Pangkor as a new eco-tourist destination. In: 1ST IDR Annual Research Seminar 2014, |
| 2014 | Analyzing the need for public transport: a case study of Kerian. In: 1ST IDR Annual Research Seminar 2014, |
| 2014 | Assessing Social Welfare Department service delivery system towards vulnerable and disadvantages group in Malaysia: case study of Perak . In: The 5th International Conference on Sustainable Future for Human Security (SUSTAIN) 2014, |
| 2014 | Government delivery system: the effectiveness of local authorities in Perak, Malaysia. In: AMER International Conference on Quality of Life (AicQoL 2014), |
| 2014 | Government delivery system: the effectiveness of local authorities in Perak. In: International Research, Invention and Innovation Exhibition 2014 (IRIIE2014), |
| 2014 | Government delivery system: the effectiveness of local authorities in Perak. In: 1ST IDR Annual Research Seminar 2014, |
| 2014 | Local residents' perception on socio-economic impact of Iskandar Malaysia. In: AicQoL2014Kota Kinabalu, |
| 2014 | Modelling economic wellbeing and social wellbeing for sustainability: a theoretical concept the case of Malaysia. In: The 5th International Conference on Sustainable Future for Human Security (SUSTAIN) 2014, |
| 2014 | Policy of sustainable growth: community opinion on the regional economic development of Iskandar in Malaysia. In: The 5th International Conference on Sustainable Future for Human Security (SUSTAIN) 2014, |
| 2014 | Sustaining existing and prospective passengers of urban public buses: the case study of rapid Kuantan, Pahang, Malaysia . In: The 5th International Conference on Sustainable Future for Human Security (SUSTAIN) 2014, |
| 2014 | Sustaining local community economy through tourism: Melaka UNESCO World Heritage City. In: The 5th International Conference on Sustainable Future for Human Security (SUSTAIN) 2014, |
| 2014 | Understanding travel expenditure pattern using CHAID method: a study of domestic and international tourists in UNESCO world heritage city of Melaka, Malaysia.. In: Global Conference on Business and Social Science (GBSS 2014), |
| 2013 | Analysis on community involvement in cultural activities: Transmission of ethnic language . In: Architecture Politics Art Conference (ARCHHIST '13), |
| 2013 | Capturing pedestrian movement safety and security issues at major transportation interchanges. In: Third International Conference on Geotechnique, Construction Materials and Environment (GEOMATE 2013), |
| 2013 | Environmental impacts of infrastructure upgrading as transportation hub: a case study of KLIA 2. In: 10th EASTs Conference 2013, |
| 2013 | GIS/GIS identification of potential bus stop locations and passenger's access and egress points . In: Third International Conference on Geotechnique, Construction Materials and Environment (GEOMATE 2013), |
| 2013 | Measuring intangible cultural heritage: case study of knowledge and practices of Malacca cultural communities . In: TARC International Conference 2013, |
| 2013 | The application of regression analysis on users tolerance to prolonged waiting time: the case of KTM Komuter services of Malaysia. In: 13th International Conference on Design and Operation in Railway Engineering 2012 (COMPRAIL 2012), |
| 2013 | The application of regression analysis on users tolerance to prolonged waiting time: the case of KTM Komuter services of Malaysia. In: 13th International Conference on Design and Operation in Railway Engineering 2012 (COMPRAIL 2012), |
| 2012 | A theoretical framework of sustainability in air transportation planning and future prospects of airport infrastructure upgrading : a case study of Kuala Lumpur International Airport 2 (KLIA 2). In: UMRAN 2012, |
| 2012 | Airport expansion: The Malaysian experience of KLIA2. In: 2012 World Conference of Air Transport Research Society, |
| 2012 | Local agenda 21 : action plan for sustainable development : case study for Shah Alam . In: UMRAN 2012, |
| 2012 | Sustainability in air transportation from Islamic perspective. In: First International Conference on Islamic Built Environment, |
| 2012 | Theoretical approach on green school environment : a better learning place for children . In: UMRAN 2012, |
| 2012 | Towards sustainable regional economic development : the case study of Iskandar Malaysia . In: 23rd EAROPH World Congress the Eastern Regional Organisation for Planning and Human Settlement , |
| 2012 | Water transportation from Islamic perspectives. In: first International Conference on Islamic Built Environment, |
| 2011 | A study of noise pollution level in and around educational institutions infrastructure provision and renovation. In: 11th International Congress of Asian Planning Schools Association (APSA 2011) , |
| 2011 | An investigation of factors influencing communities decision to reside in gated development in Kuala Lumpur and Selangor. In: 11th International Congress of Asian Planning Schools Association (APSA 2011) , |
| 2011 | Comparative evaluation of public transport systems. In: 9th International Conference of the Eastern Asia Society for Transportation Studies, |
| 2011 | Development control in Sabah within a context of planning system in Malaysia. In: APSA 2011 / 11th International Congress of Asian Planning Schools Association , |
| 2011 | Intangible Cultural Heritage (ICH): Understanding and manifestations. In: International Conference on Universal Design in Built Environment (ICUDBE 2011), |
| 2011 | Passengers' perception of public transport information systems. In: 9th International Conference of the Eastern Asia Society for Transportation Studies, |
| 2011 | The impacts of new traffic signs provision on road safety levels in higher educational campus infrastructure provision and renovation. In: 11th International Congress of Asian Planning Schools Association (APSA 2011) , |
| 2011 | The level of awareness towards environmental issues and concern among students in tertiary level: Case study of universities students in Kuala Lumpur and Klang Valley of Malaysia.. In: 11th International Congress of Asian Planning Schools Association (APSA 2011) , |
Book
| | |
| --- | --- |
| 2017 | Community involvement in safeguarding intangible cultural heritage: Case study of Malacca. IIUM Press, ISBN: 978-967-418-643-2 |
| 2017 | Geopolymer concrete: effect of husk ash to compression and its microstructure properties. IIUM Press, International Islamic University Malaysia, ISBN: 978-967-418-540-4 |
| 2017 | High performance fibre reinforced concrete (HPFRC) in tropical climate condition. IIUM Press, International Islamic University Malaysia, ISBN: 978-967-418-661-6 |
| 2017 | National and state housing policies of Malaysia. IIUM Press, ISBN: 978-967-418-650-0 |
| 2017 | The fundamental principles of Local Agenda 21. IIUM Press, ISBN: 978-967-418-649-4 |
| 2016 | Planning for a place from concept to master plan: a selective example of student works. IIUM Press, ISBN: 978-967-418-339-4 |
| 2015 | Malaysia case studies of urban and regional planning. IIUM Press, ISBN: 978-967-418-328-8 |
| 2011 | A compendium of urban and regional planning studies in the built environment of Malaysia. IIUM Press, ISBN: 978-967-418-038-6 |
| 2011 | Contemporary research in urban planning . IIUM Press, ISBN: 978-967-418-036-2 |
| 2011 | Contemporary studies and methodology in urban and regional planning in Malaysia . IIUM Press, ISBN: 9789670225678 |
| 2011 | Planning Practices in Malaysia: Legal Perspective. IIUM Press, ISBN: 978-967-418-022-5 |
| 2011 | Planning sustainable cities in Malaysia : issues and challenges. IIUM Press, ISBN: 978-967-418-047-8 |
| 2011 | Readers of environmental planning in Malaysia. IIUM Press, ISBN: 9789674180461 |
| 2011 | Readings in Malaysian urban and regional planning. IIUM Press, ISBN: 9789674180379 |
| 2011 | The built environment: selected writings . IIUM Press, ISBN: 9789674180454 |
Book Section
| | |
| --- | --- |
| 2018 | Assessing disparities in the urban-rural service: A case of public bus services in Peninsular Malaysia. In: Springer, ISBN: 978-981-10-5432-7, pp. 189-201 |
| 2018 | Sustainable well-being objective indicators: Basic necessities, complementary needs and desired opportunities. In: Springer, ISBN: 978-981-10-5432-7, pp. 175-188 |
| 2018 | Sustainable well-being subjective indicators: Human interdependence with other humans and with the environment. In: Springer, ISBN: 978-981-10-5432-7, pp. 301-318 |
| 2015 | A study of the females' user perception of women only coach case study of KTM Komuter. In: IIUM Press, ISBN: 978-967-418-328-8, pp. 141-155 |
| 2015 | A study on the provision of new static information signage in International Islamic University Malaysia, Gombak campus . In: IIUM Press, ISBN: 978-967-418-328-8, pp. 1-19 |
| 2015 | An assessment of community involvement in cultural heritage of Baba Nyonya culture in Jalan Tun Tan Cheng Lock and Jalann Hang Jebat, Melaka . In: IIUM Press, ISBN: 978-967-418-328-8, pp. 110-125 |
| 2015 | Bus services: governance in five Malaysian states . In: IIUM Press, ISBN: 978-967-418-328-8, pp. 156-172 |
| 2015 | Community based approach in upgrading slum or squatters area in Malaysia: a case study of Kampung Kam Seng, Gombak, Selangor. In: IIUM Press, ISBN: 978-967-418-328-8, pp. 126-140 |
| 2015 | Community based approach in upgrading slum or squatters area in Malaysia: a case study of Kampung Kam Seng, Gombak, Selangor. In: IIUM Press, ISBN: 978-967-418-328-8, pp. 126-140 |
| 2015 | Land cover change detection using GIS and remote sensing techniques: case study Kuantan city. In: IIUM Press, ISBN: 9789674183288, pp. 39-47 |
| 2015 | Land cover change detection using GIS and remote sensing techniques: case study Kuantan city. In: IIUM Press, ISBN: 9789674183288, pp. 39-47 |
| 2015 | Muslim city in Malaysia: an overview. In: IIUM Press, ISBN: 978-967-418-328-8, pp. 62-69 |
| 2015 | Muslim city in Malaysia: an overview. In: IIUM Press, ISBN: 978-967-418-328-8, pp. 62-69 |
| 2015 | Resident's perception towards the provision of council homes in Selangor: a case study of council homes Bandar Kinrara 6, Puchong, Selangor Darul Ehsan. In: IIUM Press, ISBN: 978-967-418-328-8, pp. 70-91 |
| 2015 | Resident's perception towards the provision of council homes in Selangor: a case study of council homes Bandar Kinrara 6, Puchong, Selangor Darul Ehsan. In: IIUM Press, ISBN: 978-967-418-328-8, pp. 70-91 |
| 2015 | Schools days impact on traffic flow in and around school area: case study of Sekolah Kebangsaan Gombak Utara. In: IIUM Press, ISBN: 978-967-418-328-8, pp. 20-38 |
| 2011 | An analysis on the factors influencing the development of gated and guarded communities in Kuala Lumpur. In: IIUM Press, ISBN: 9789674180379, pp. 22-31 |
| 2011 | An urban heritage trail of Alor Setar, Kedah, Malaysia . In: IIUM Press, ISBN: 9789674180461, pp. 49-58 |
| 2011 | An urban heritage trail of Alor Setar, Kedah, Malaysia . In: IIUM Press, ISBN: 9789674180461, pp. 49-58 |
| 2011 | Conceptual and possible applying limits of acceptable change framework into Malaysian national park: a case study of Endau Rompin and Mulu . In: IIUM Press, ISBN: 9789674180461, pp. 29-36 |
| 2011 | Conceptual and possible applying limits of acceptable change framework into Malaysian national park: a case study of Endau Rompin and Mulu . In: IIUM Press, ISBN: 9789674180461, pp. 29-36 |
| 2011 | Development control in Sabah within a context of planning system in Malaysia. In: IIUM Press, ISBN: 9789670225678, pp. 43-74 |
| 2011 | Factors influencing the decision to walk in campus: a case study of University Malaya, Petaling Jaya . In: IIUM Press, ISBN: 978-967-418-047-8, pp. 33-43 |
| 2011 | Intangible Cultural Heritage (ICH): understanding and manifestations. In: IIUM Press, ISBN: 9789674181291, pp. 66-72 |
| 2011 | Research methodology on the study of planning law in Sabah, Malaysia. In: IIUM Press, ISBN: 9789670225678, pp. 239-254 |
| 2011 | Significance of community involvement in safeguarding intangible cultural heritage . In: IIUM Press, ISBN: 9789674180454, pp. 29-37 |
| 2011 | Squatters resettlement programme in Kuala Lumpur . In: IIUM Press, ISBN: 9789674180454, pp. 49-63 |
| 2011 | The awareness and practices of 3R among students towards waste reduction . In: IIUM Press, ISBN: 978-967-418-038-6, pp. 75-88 |
| 2011 | The concept of community participation in urban planning. In: IIUM Press, ISBN: 9789670225678, pp. 160-184 |
| 2011 | The conceptual framework of regional development in Malaysia. In: IIUM Press, ISBN: 978-967-418-036-2, pp. 39-45 |
| 2011 | The evolution of planning law in Malaysia. In: IIUM Press, ISBN: 9789674180225, pp. 1-20 |
| 2011 | The level of awareness towards environmental issues and concern among students in tertiary level: case study of universities students in Kuala Lumpur and Klang Valley of Malaysia . In: IIUM Press, ISBN: 9789674180461, pp. 59-73 |
| 2011 | The level of environmental awareness analyses among students in International Islamic University Malaysia (IIUM), Gombak Campus . In: IIUM Press, ISBN: 9789674180379, pp. 67-73 |