Staff Directory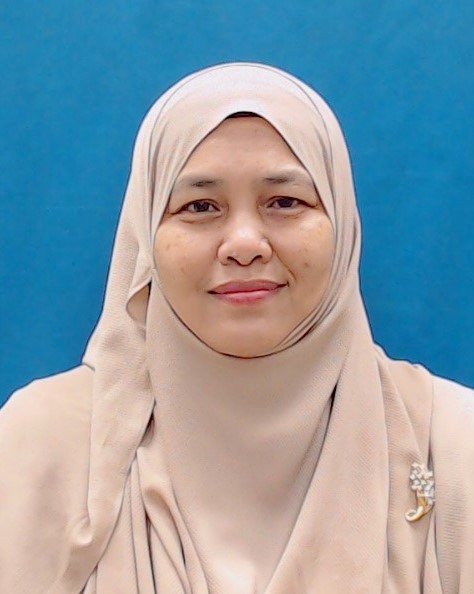 Academic Qualification
Master of Environment - Masters Degree, Universiti Putra Malaysia (UPM)
Bachelor of Landscape Architecture (Hons) - Bachelor Degree, Universiti Teknologi Malaysia (UTM)
Diploma in Landscape Design - Diploma, Universiti Teknologi MARA (UiTM)
Nor Liza Binti Abdul Jalil
Matriculation Lecturer
IIUM Gambang Campus
CENTRE FOR FOUNDATION STUDIES
---
norliza_aj@iium.edu.my
2564
Expert Profile
Nor Liza binti Abdul Jalil, currently, is a senior lecturer at the Department of Architecture and Environmental Design, Centre for Foundation Studies. She is an experienced lecturer who has taught Graphic Communication and Architectural Design for 14 years at the centre.
She obtained her Diploma in Landscape Design from UITM, Shah Alam, Bachelor's In Landscape Architecture (Hons) from UTM, Skudai, Johor and Master's in Environment (M.Env) from UPM.
She practised as a landscape architect in a corporate firm for two years upon completion of her first degree in Landscape Architecture and joined IIUM in September 2001. She is also actively involved in formulation of syllabus for Architectural studies at foundation level and holds positions as member of Timetable Committee, Academic Advisor and Course Coordinator.
With 14 years of service she has won the Best Teacher Award 2009 (Kulliyah Level- Quality Day 2009).Presently, Nor Liza is the Deputy Head at the Department of Architecture & Environmental Design.
Area of Specialisation
Engineering Tech ~ Applied Sciences And Technologies ~ Construction and Project Management ~ Building Management and Services of Construction (Including of Commercial Building Management Services, Housing Management Services, Industrial Building Management Services, Industrialised Building/ Construction System (IBS/ICS), Structural Products (Wall/Floor Tiles, Roofing Tiles) - ecological slope stabilization, healing garden, herbs and medicinal plants, environment
Teaching Responsibilities
| | |
| --- | --- |
| ENVIRONMENTAL DESIGN | 2019/2020 2018/2019 2016/2017 2014/2015 2012/2013 2011/2012 2009/2010 |
| ENVIRONMENTAL DESIGN 1 | 2008/2009 |
| ENVIRONMENTAL DESIGN 2 | 2008/2009 |
| FREEHAND DRAWING | 2022/2023 2021/2022 2020/2021 |
| GRAPHIC COMMUNICATION | 2022/2023 2021/2022 2020/2021 2019/2020 2018/2019 2017/2018 2016/2017 2008/2009 |
| GRAPHIC COMMUNICATION 1 | 2015/2016 2014/2015 2012/2013 2011/2012 2010/2011 2009/2010 |
| GRAPHIC COMMUNICATION 2 | 2014/2015 2013/2014 2012/2013 2011/2012 2010/2011 2009/2010 |
| INTRO TO ENVIRONMENTAL SCIENCE | 2009/2010 |
| INTRO. TO BUILT ENVIRONMENT | 2009/2010 |
| INTRO. TO ENVIROMENTAL SCIENCES | 2008/2009 |
| INTRODUCTION TO BUILT ENVIRONMENT | 2022/2023 2021/2022 2020/2021 2019/2020 2018/2019 2017/2018 2016/2017 2015/2016 2012/2013 |
| INTRODUCTION TO DESIGN | 2021/2022 2020/2021 |
| PRESENTATION SKILLS | 2020/2021 |
| PUBLIC SPEAKING | 2019/2020 2018/2019 2017/2018 2016/2017 |