Staff Directory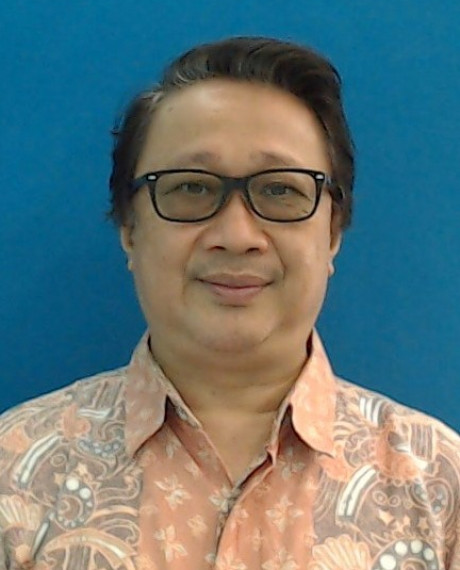 Academic Qualification
Doctor of Philosophy (Islam and Other Civilizations) - Doctor of Philosophy, International Islamic University Malaysia
Master of Arts in Islamic Civilization - Masters Degree, International Institute of Islamic Thought & Civilization (IIUM ISTAC)
Bachelor of Human Sciences (Sociology & Anthropology) - Bachelor Degree, International Islamic University Malaysia
Bachelor of Arts in Islamic Study (Sharia) - Bachelor Degree, Mindanao State University
Alizaman Dumangcag Gamon (Dr.)
Assistant Professor
IIUM Gombak Campus
ABDULHAMID ABUSULAYMAN KULLIYYAH OF ISLAMIC REVEALED KNOWLEDGE AND HUMAN SCIENCES
---
alizaman@iium.edu.my
5577
Expert Profile
Dr. Alizaman D. Gamon
Department of Fundamental & Inter-Disciplinary Studies
Kulliyyah of Islamic Revealed Knowledge and Human Sciences
International Islamic University Malaysia

 

Academic/Professional Qualifications
Ph.D.  Islamic and Other Civilizations (ISTAC, IIUM), 2014 M.A. Islamic Civilization (ISTAC, IIUM), 2001
B
achelor of 
Human Sciences
(Hons) in Sociology and Anthropology (IIUM), 1995
Bachelor of Arts in Islamic Studies (Shari'ah), Mindanao State University (MSU), 1991  
Expertise
Islam and Other Civilizations, Islamic Studies, Islam and Social Change, Islamic Institutions in the Philippines  

Research Interests


Islamic and Other Civilization, Islamic legal and educational Institutions, Islamic financial institutions, Social Change and Development
Email:  
Alizaman@iium.edu.my
Contact No.:
  01135143369                 ___________________________________________________________________________    
Profile

 

Dr. Alizaman Dumangcag Gamon grew up in Marawi City and received his college education in the Philippines at Mindanao State University. He is a holder of Doctor of Philosophy in Islam and Other Civilizations (ISTAC, IIUM, 2014), Master of Islamic Civilization (ISTAC, IIUM, 2001), 
B
achelor of 
Human Sciences
 (Hons) in Sociology and Anthropology (IIUM, 1995). 

 

He taught at the Centre for Foundation Studies, IIUM. He is currently an Assistant Professor at the Kulliyyah of Islamic Revealed Knowledge and Human Sciences, Department of Fundamental & Inter-Disciplinary Studies. He has co-authored a book on Fatwa Management in the Philippines. He has written numerous articles and presented papers at conferences in the area of Islamic education, Management and Development of Waqf, Zakat and Poverty Alleviation in a Secular State, Legal and Social Issues in the Development of Waste Management, Development of Islamic Wealth, Role of Universities in the Establishment of the Shariah Courts, and Legalization of Illicit Drugs.    His key academic and professional interests include Islamic Worldview, Islamic Knowledge and Civilization, Islam and Social Change, and Islamic Institutions in the Philippines.    He is a member of
the Ranao Council Inc., Marawi City, Philippines, Mindanao State University Alumni Association
and International Islamic University Malaysia Alumni Association.
Area of Specialisation
Humanities ~ Humanities ~ Religious Studies ~ Religion and Civilisation - Doctor of Philosphy (Islamic and Other Civilizations)
Humanities ~ Humanities ~ Historical and Civilisation Studies ~ Muslim History - History of Islamic Institutions, Social Changes, Islamic Studies
Professional Membership
2021 - 2022: Member of Profesional Body / Association: (Member), Ranao Council Incorporated
2022 - 2022: Member of Profesional Body / Association: (Member), Mindanao State University Alumni Association, Philippines
2022 - 2022: Member of Profesional Body / Association: (Member), IIUM Alumni Association
2022 - 2022: Member of Profesional Body / Association: (Vice President for International Affairs), Imam Council of the Philippines
2022 - 2022: Member of Profesional Body / Association: (Member), RC Al Khwarizmi International College Foundation Incorporated
2022 - 2022: Member of Profesional Body / Association: (Member), Mindanao State University Karate Club (MSU KC), Philippines
Teaching Responsibilities
| | |
| --- | --- |
| KNOWLEDGE & CIVILIZATION IN ISLAM | 2023/2024 |
Research Projects
Completed
| | |
| --- | --- |
| 2021 - 2021 | Islamic Philosophy and Worldview |
| 2017 - 2020 | Revisiting Ideas of Bediuzzaman Said Nursi pertaining to the Muslim Youth (Hayrat Foundation, Turkey) |
| 2017 - 2022 | Amanah (Trust) in Islam, Its Dimensions and Implications |
| 2016 - 2018 | Assessment on the Sustainability of Waqf Management and Development in the Philippines |
| 2004 - 2005 | The Politics Of Developing The Islamic Educational Institutions in The Philippines |
On-Going
| | |
| --- | --- |
| 2022 - Present | Rethinking the Culture of Knowledge and its Implications for Peace and Sustainable Development in the Philippines |
Award & Recognition
| | | |
| --- | --- | --- |
| 21 Jun, 2021 | Active Researcher award (Bronze Medalist) - TAKREEM 2021, KIRKHS-IIIUM | University |
Publications
Article
| | |
| --- | --- |
| 2022 | Developing knowledge culture for peace and sustainable development: the Philippine case. Studia Islamika, () pp. |
| 2022 | IIIT Philippines promotes social peace through integration of knowledge (final part) (part 6). iEpistemology Newsletter, 10 (1) pp. 1-1 |
| 2022 | IIIT Philippines promotes social peace through integration of knowledge (final part) (part 6) ( In Arabic). iEpistemology Newsletter, 10 (1) pp. 1-1 |
| 2022 | Integrating Islamic values in handling mental and emotional well-being. IIUM Today, () pp. |
| 2022 | The contributions of Islamic social financial institutions in realizing sustainable economic recovery for the muslim communities in the Philippines. Al Risalah Journal, 6 (1) pp. 1-21 |
| 2022 | The transformation of Muslim education in the Philippines: a revisit. Al Hikmah: International Journal of Islamic Studies and Human Sciences, 5 (4) pp. 108-142 |
| 2022 | Who should be the agent of Rahmatan Lil 'Alamin?. IIUM Today, () pp. |
| 2021 | IIIT Philippines promotes social peace through integration of knowledge (Part 1). iEpistemology e-Newsletter, 9 (19) pp. 2-2 |
| 2021 | IIIT Philippines promotes social peace through integration of knowledge (Part 3). i-Epistemology e-Newsletter, 9 (21) pp. 2-2 |
| 2021 | IIIT Philippines promotes social peace through integration of knowledge (Part 4). i-Epistemology e-Newsletter, 9 (22) pp. 2-2 |
| 2021 | IIIT Philippines promotes social peace through integration of knowledge (Part 6). iEpistemology e-Newsletter, 9 (24) pp. 2-2 |
| 2021 | IIIT Philippines promotes social peace through integration of knowledge part 5. iEpistemology e-Newsletter, 9 (23) pp. 2-2 |
| 2021 | IIIT promotes social peace through integration of knowledge (Part 2). i-Epistemology e-Newsletter, 9 (20) pp. 1-2 |
| 2021 | The development of zakat and its implications for Islam in Southeast Asia. Ranao Waves, September 2021 (1) pp. 61-62 |
| 2020 | Interpretation of youth from the thinking of Badiuzzaman said Nursi. Journal of Islam in Asia, 17 (4) pp. 220-239 |
| 2020 | Sunni school of thought in Southeast Asia: Muslim intellectual responses to new ideological trends = Fahaman Ahlussunnah wa al Jama'ah di Asia Tenggara: pemahaman dan tanggapan golongan cerdik pandai muslim terhadap ideologi-ideologi baharu. Journal of Islam in Asia, 17 (1) pp. 249-288 |
| 2019 | Revisiting the penetration of Islam in the Philippines and its implication for the development of Muslim institutions: Pengkajian semula tentang penetrasi Islam di Filipina dan kesannya terhadap pembangunan institusi Islam. Journal of Islam in Asia, 16 (1) pp. 70-91 |
| 2019 | Understanding the religious rights of the Muslims in the Philippines: a catalyst for peace and justice Kefahaman tentang hak beragama orang Islam di Filipina: pemangkin untuk keamanan dan keadilan. Journal of Islam in Asia, 16 (1) pp. 204-220 |
| 2018 | Brief on waqf, its substitution (Istibdāl), and selected resolutions of Islāmic Fiqh Academy India: a maqāṣid al-sharī'ah perspective. Intellectual Discourse, 26 (Special Issue) pp. 1093-1108 |
| 2018 | Philanthropy (tabarru'at) in Islam and its four shari'ah objectives. World Journal of Islamic History and Civilization, 8 (2) pp. 49-56 |
| 2018 | The role of waqf properties in the development of the Islamic institutions in the Philippines: issues and challenges. Intellectual Discourse, 26 (Special Issue) pp. 1191-1212 |
| 2018 | Waqf, its substitution (istibdal), and selected resolutions of Islamic Fiqh Academy India : a maqasid al-shari'ah perspective. Intellectual Discourse, 26 (Special Issue) pp. 1093-1108 |
| 2018 | Zakat and poverty alleviation in a secular state: the case of Muslim minorities in the Philippines. Studia Islamika, 25 (1) pp. 97-133 |
| 2017 | The evolution and development of waqf institution in a secular state: The Philippine case. Journal of Islam in Asia, 14 (2) pp. 345-375 |
| 2016 | Legal and social issues in the development of waste management in Malaysia. International Journal of Innovative Research in Engineering & Management (IJIREM), 3 (3, May 2016) pp. 180-183 |
Conference or Workshop Item
| | |
| --- | --- |
| 2022 | Epistemological reform: what can be inferred from the integration project and its relevance to Muslim minority societies in Southeast Asia. In: Scholarship Advancement Project 2022, |
| 2022 | Introduction to women's empowerment: an epistemological concern. In: International Conference on Women Empowerment: Social Development of Women Refugees Living in Malaysia (2022), |
| 2022 | The construction of Muslim youth culture of leadership: its implications to Muslim minority societies in Southeast Asia. In: Leadership Training for Myanmar Youth in Kuala Lumpur, |
| 2021 | Ramadhan and the quest for peace and happiness. In: Onw-Day Webinar on Istiqbal Ramadhan with the theme: Mercy, Forgiveness and Salvation, |
| 2021 | Rethinking the culture of knowledge and its implications for peace and sustainable developments in the Philippines. In: One Day Symposium on the Emergence & Issues in Islamic Philosophy, |
| 2021 | Rethinking the culture of Knowledge and its Implications for Peace and Sustainable Developments in the Philippines. In: The Departmental Online Workshop. on Emergence & Issues in Islamic Philosophy, |
| 2020 | Developing the culture of knowledge and civilisation. In: IIIT Regional Virtual Summer Camp: On Leadership and Knowledge Culture Development, |
| 2020 | Reclaiming the discourse on peace (Kalilintan): an Islamic perspective. In: Interactive Webinar on Islamic Leadership and Values Formation, |
| 2020 | Religious tolerance in South East Asean countries: issues and prospects. In: 1st Virtual International Conference on Equality, Religious Harmony and Peace 2020, |
| 2020 | Resilience and innovation in transcending the new normal at the time of covid-19 global pandemic. In: RC-Al Khwarizmi International College Foundation 10th Baccalaureate Services and Commencement Exercises, |
| 2020 | The contemporary issues on fatwa management in a secular state: the Philippine experience. In: 3rd International Conference Of The Postgraduate Students And Academics In Syariah And Law 2020 ( 3rd INPAC 2020), |
| 2020 | The fate of integration in the age of religious and cultural pluralism: a critical analysis of its relevance to the Muslim cultural minorities of Southeast Asian region. In: Symposium on Interdisciplinary Islamic Research (Scholarship Advancement Project 2020), |
| 2020 | The organic law: towards achieving a sustainable peace and order in southern Philippines. In: International Conference of the Postgraduate Students and Academics in Syariah and Law 2020 (3rd INPAC) : Syariah and Law Approach in Solving Contemporary Issues, |
| 2020 | Understanding the ethics of disagreement: a bridge to peace and sustainable development. In: Peace and Conflict Resolution Forum Webinar 2020, |
| 2020 | Waqf practices and its sustainability: the case of Universiti Sains Islam Malaysia. In: 7th ASEAN Universities International Conference on Islamic Finance (AICIF) 2019, |
| 2019 | A study on integrating legal education for sustainable development : the case of Islamic universities in Malaysia. In: "6th Regional Seminar on Islamic Higher Education" ( SeIPTI 2019), |
| 2019 | Assessment on the right to clean and safe water: the way forward for sustainable future. In: The 2nd International Conference on Fisheries, Aquatic and Environmental Sciences, |
| 2019 | Assessment on the right to healthy water: the way forward for sustainable future. In: 3rd Intenational Conference on Law and Justice ( ICLJ 2019), |
| 2019 | Relevance of Philippine policies for muslim-friendly ecotourism management in adapting the climate change challenges. In: The 2nd ICFAES 2019 International Conference on Fisheries, Aquatic and Environmental Sciences 2019, |
| 2019 | Relevance of Philippine policies for Muslims-friendly ecotourism management in adapting the climate change challenges. In: The 2nd International Conference on Fisheries, Aquatic and Environmental Sciences, |
| 2019 | Revisiting the concept of social integration and its implications for national unity: the experience of Muslims in the Philippines. In: Proceedings the First International Conference on Islamic Development Studies: embracing Shariah based economics, laws and education as a new engine towards better and sustainable inclusive growth, |
| 2019 | Should law be used to handle the rights of the elderly in the society?. In: Persidangan Industri Warga Emas Kebangsaan: Menuju Pengurusan Patuh Syariah 2019, |
| 2019 | The contributions of the Mindanao state university in the development of the shari'ah courts in the Philippines. In: " 6th Regional Seminar on Islamic Higher Education" ( SeIPTI 2019 ), |
| 2019 | The Islamic worldview, knowledge and civilization. In: Intensive Integration of Knowledge Retreat Southern Thai Post Graduate Students, |
| 2018 | Sunni school of thought in South East Asia: Muslim intellectual responses to new ideological trends. In: International Conference on Religion, Culture and Governance in the Contemporary World (ICRCG 2018), |
| 2018 | The role of waqf properties in the development of the Islamic institutions in the Philippines: Issues and challenges.. In: INTERNATIONAL CONFERENCE ON HISTORY AND GOVERNANCE OF AWQAF IN SOUTH AND SOUTHEAST ASIA (ICHGA 2018), |
| 2018 | Waqf, its substitution ( istibdal) and maqasid al-shariah. In: International Conference On History and Governance of AWQAF (ICHGA), |
| 2017 | Decriminalization of prohibited drugs: a challenge to Muslim youths in a secular society. In: 2017 Cebu International Conference on Studies in Arts, Social Sciences and Humanities (SASSH-2017), |
| 2017 | The role of halal industry in activating the tourism market in the Philippines. In: The 2nd Studia Islamika International Conference 2017, |
| 2017 | Zakat and poverty alleviation in a secular state: the case of Muslim minorities the Philippines. In: The 2nd Studia Islamika International Conference 2017, |
Book
Book Section