Staff Directory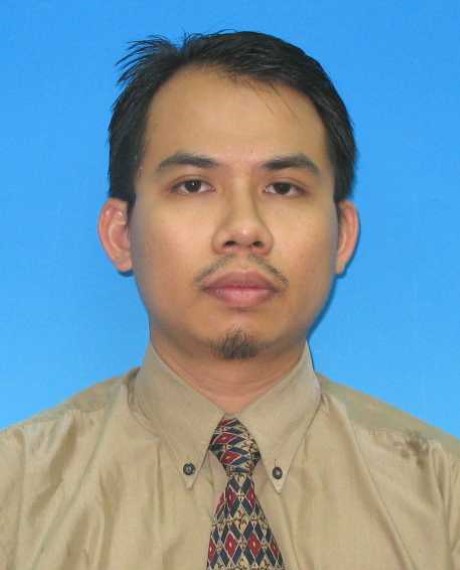 Academic Qualification
Doctor of Philosophy in Information Technology Policy & Islam - Doctor of Philosophy, Universiti Malaya (UM)
Master of Science in Information Management - Masters Degree, Universiti Teknologi MARA (UiTM)
Bachelor of Islamic Revealed Knowledge and Heritage (Fiqh and Usul al-Fiqh) - Bachelor Degree, International Islamic University Malaysia
Aznan Zuhid Bin Saidin (Dr.)
Assistant Professor
IIUM Gombak Campus
KULLIYYAH OF INFORMATION AND COMMUNICATION TECHNOLOGY
---
Expert Profile
Aznan Zuhid bin Saidin completed his doctorate studies at the Department of Science and Technology Studies, University of Malaya on Islamic values and ICT development. He received his Bachelor in Islamic Revealed Knowledge & Heritage (major in Fiqh and Usul al-Fiqh, minor in Psychology) from the International Islamic University Malaysia and M.Sc. in Information Management from Universiti Teknologi Mara.
Prior to joining IIUM in 2002, he was with several other institutions namely Kolej Indera Kayangan (1998), Kolej Damansara Utama, (1999-2000) and Universiti Tun Abdul Razak (2001-2002). He is attached with the Department of Information Systems, Kulliyyah of Information and Communication Technology, IIUM and was promoted to Assistant Professor in 2012. At the kulliyyah, he was the Deputy Dean (Student Affairs) for several terms as well as being the coordinator for various portfolios, and in particular the Coordinator for Islamisation since 2018. He is also a member of IIUM-CyberSecurity Malaysia Centre of Excellence for Cybersecurity. He happens to be a Senior Fellow at the Center for Human Rights Research and Advocacy (CENTHRA) for 2014-2017. He is a life member of The Malaysian Consumer and Family Economics Association (MACFEA) and a member of Persatuan Capaian Maklumat dan Pengurusan Pengetahuan Malaysia (PECAMP).
His research interests generally centers on the relation between ICT and technology studies with Islam, and ICT and societal issues from the Islamic perspective. He has written and presented on these topics in local and international publications and conferences, as well as and been invited as a speaker by various organisations including the Malaysian Armed Forces, Institute of Islamic Understanding Malaysia (IKIM), IKIM.fm radio station, Islamic Science University of Malaysia (USIM), Universiti Malaysia Kelantan, National University of Malaysia (UKM), Department of Islamic Development Malaysia (JAKIM), Community Development Department (KEMAS), Malaysian Communication and Multimedia Commission (MCMC), Islamic Outreach ABIM, IIUM Holdings and IIUM Advanced Technologies. He was a regular columnist for the local popular Islamic magazine 'Solusi' from August 2011 to November 2014.
Area of Specialisation
ICT ~ Information, Computer And Communications Technology (ICT) ~ ICT Policy and Social Impact ~ Social Impact - Maqasid al-Shari'ah and Social Media
Humanities ~ Humanities ~ History and Philosophy of Sciences and Medicine ~ History and Philosophy of Science and Technology - Philosophy of Technology
Humanities ~ Humanities ~ Philosophy ~ Islamisation of Knowledge - Technology and Islamisation
ICT ~ Information, Computer And Communications Technology (ICT) ~ ICT Policy and Social Impact ~ ICT Law - Cyber Law and Islam
ICT ~ Information, Computer And Communications Technology (ICT) ~ ICT Policy and Social Impact ~ ICT Ethics - ICT Ethics and Islam
ICT ~ Information, Computer And Communications Technology (ICT) ~ ICT Policy and Social Impact ~ ICT Policies - Islamic Values and ICT Development
Economics, Business And Management ~ Economics, Business And Management ~ Management ~ Management Information System
Professional Membership
2017: Member of Profesional Body / Association: (Member), Persatuan Capaian Maklumat dan Pengurusan Pengetahuan Malaysia
2018: Member of Profesional Body / Association: (Life Member), Malaysian Consumer and Family Economics Association
Research Projects
Completed
| | |
| --- | --- |
| 2020 - 2022 | Kajian Hukum Mengenai Kesan Permainan Digital Terhadap Masyarakat |
| 2006 - 2006 | Original Title: The Code Of Ethics For Software Engineers: An Islamic Perspective New Title: Study on Islamic Perspective of Professional Code of Ethics in the Field of Computing and Informatics |
On-Going
| | |
| --- | --- |
| 2016 - Present | Behaviour in Social Media use Maqasid Al-Shari?ah Perspective, Values and Religiosity among Muslim Students in Malaysia |
| 2016 - Present | Cybersecurity Capability Maturity Model based on Maqasid al Shari?ah (MS-C2M2) |
| 2013 - Present | Ethical Issues in ICT with Islamic Perspective |
| 2011 - Present | RU 2011: Issues Of Islamic Values and Professionalism In The Industrial Training Experience: Perspective of ICT Final Year Students. |
| 2011 - Present | Study of Statistical Parmeters the Character Set of Bahasa Malay |
Publications
Article
| | |
| --- | --- |
| 2021 | Big data analytics in the government: issues concerning public sector auditing. Journal of Engineering Science and Technology, (Special Issue on ACSAT) pp. 58-68 |
| 2021 | The determinants of users' behaviour on social media: the role of religion and personal values. International Journal of Academic Research in Business and Social Sciences, 11 (12) pp. 2019-2032 |
| 2019 | A descriptive analysis of vales and Maqasid al-Shari'ah in social media use among students of IIUM. Journal of Information Systems and Digital Technologies, 1 (1) pp. 1-16 |
| 2019 | A descriptive analysis of values and maqasid al-shari'ah in social media use among students of IIUM. Journal of Information Systems and Digital Technologies, 1 (1) pp. 1-16 |
| 2016 | Attitude of students towards information access issues: The case of International Islamic University Malaysia. International Journal of Soft Computing, 11 (4) pp. 236-241 |
| 2012 | Alam siber vs alam ghaib. Solusi, (43) pp. 54-55 |
| 2012 | ICT: menjalin hubungan dengan Allah dan sesama manusia. Solusi, (47) pp. 54-55 |
| 2012 | Kuasa Allah mengatasi kuasa teknologi. Solusi, (44) pp. 54-55 |
| 2012 | Maqasid Syariah dalam ICT. Solusi, (45) pp. 54-55 |
| 2012 | Masih Muslim walau di alam siber. Solusi, (41) pp. 54-55 |
| 2012 | Meraikan fitrah manusia dalam aplikasi pengkomputeran. Solusi, (40) pp. 54-55 |
| 2012 | Teknologi pun berkhidmat untuk Islam. Solusi, (42) pp. 54-55 |
| 2011 | Frequencies determination of characters for Bahasa Melayu: results of preliminary investigation . Procedia - Social and Behavioral Sciences, 27 () pp. 233-240 |
| 2011 | Hidup tanpa telefon bimbit, bolehkah? . Solusi, (36) pp. 62-63 |
| 2011 | Kemajuan teknologi menuju akhirat. Solusi, (39) pp. 60-61 |
| 2011 | Manusia bukan mangsa teknologi . Solusi, (38) pp. 60-61 |
| 2011 | Mencari tuhan dalam teknologi kita. Solusi, (34) pp. 81-83 |
| 2011 | Muslim bukan mangsa teknologi. Solusi, (38) pp. 60-61 |
| 2011 | Teknologi mesra alam, manusia "mesra Islam". Solusi, (35) pp. 60-61 |
Conference or Workshop Item
| | |
| --- | --- |
| 2021 | Digital hygiene and responsible use of technology. In: Seminar on cleanliness: the epitome of our faith., |
| 2018 | Cyber security maturity model and Maqasid al-Shari'ah. In: 2018 International Conference on Information and Communication Technology for the Muslim World (ICT4M), |
| 2018 | Guiding social media use: proposed values and the role of Maqasid al-Shari'ah. In: 2018 International Conference on Information & Communication Technology for the Muslim World (ICT4M 2018), |
| 2018 | Value, religiosity and behaviour in social media. In: 2018 International Conference on Information and Communication Technology for the Muslim World (ICT4M), |
| 2017 | Attitude towards information property rights among students : The case of International Islamic University Malaysia. In: 2016 4th International Conference on User Science and Engineering (i-USEr), |
| 2016 | Attitude towards information privacy issues among students of IIUM. In: 2015 4th International Conference on Advanced Computer Science Applications and Technologies (ACSAT 2015), |
| 2015 | A cybersecurity capability maturity model based on Maqasid Shari'ah(MS-C2M2). In: International Conference on Maqasid Al-Shari'ah in Public Policy and Governance, |
| 2014 | Consumers' perceptions towards mobile halal application system. In: 2014 The 5th International Conference on Information and Communication Technology for the Muslim World (ICT4M), |
| 2013 | Similarities and dissimilarities between character frequencies of written text of Melayu, English and Indonesian languages . In: 2103 International Conference of Advanced Computer Science Applications and Technologies (ACSAT), |
| 2013 | Towards Islamicising technology development : A 'Shaping' perspective. In: 1st World Congress on Integration and Islamicisation of Acquired Human Knowledge (FWCII 2013), |
| 2012 | Shaping values in knowledge sharing technology: investigating the Islamic concept of niyyah (intention) in developing knowledge-based systems in Malaysian political organization. In: Internation Conference on Management, Social Science and Humanities, |
| 2012 | User generated content and the Muslim consumer in Cyberspace. In: Seminar Kebangsaan MACFEA ke 16 : Kelestarian & Kualiti Hidup, |
| 2011 | Frequencies determination of characters for Bahasa Melayu: results of preliminary investigation. In: 12th Conference of the Pacific Association for Computational Linguistics (PACLING 2011), |
Book
Book Section
| | |
| --- | --- |
| 2014 | Budaya digital merentasi sempadan: hambatan kepada budaya tempatan. In: Institut Kefahaman Islam Malaysia (IKIM), ISBN: 9789832636861, pp. 55-70 |
| 2014 | Budaya digital merentasi sempadan: hambatan kepada budaya tempatan. In: Institut Kefahaman Islam Malaysia (IKIM), ISBN: 9789832636861, pp. 55-70 |
| 2013 | Discussions and recommendations. In: Alumni and Career Service Division, IIUM, ISBN: 978-967-10826-5-2, pp. 327-359 |
| 2011 | Community Landslide Collaboration system (COL) for disaster prevention, mitigation and preparedness. In: IIUM Press, ISBN: 9789674181024, pp. 107-117 |
| 2011 | e-One portal in delivering services. In: IIUM Press, ISBN: 9789674181024, pp. 99-106 |
| 2011 | Enhancement of zakat distribution management system: case study in Malaysia. In: IIUM Press, ISBN: 9789674181024, pp. 67-77 |
| 2011 | Foundations of Islamic values for ICT development.. In: IIUM Press, ISBN: 9789674180034, pp. 257-286 |
| 2011 | Interactive Online Learning (IOL) collaborative system. In: IIUM Press, ISBN: 9789674181024, pp. 168-178 |
| 2011 | Malaysia petrol subsidize authorization card system. In: IIUM Press, ISBN: 9789674181024, pp. 157-167 |
| 2011 | Malaysian Islamic matrimonial online system. In: IIUM Press, ISBN: 9789674181024, pp. 10-17 |
| 2011 | Manuscript processes monitoring system for Research Management Center. In: IIUM Press, ISBN: 9789670225814, pp. 1-8 |
| 2011 | Mosque-based Collaborative Healthcare System (MCHS): Malaysia case study. In: IIUM Press, ISBN: 9789674181024, pp. 78-88 |
Monograph