Staff Directory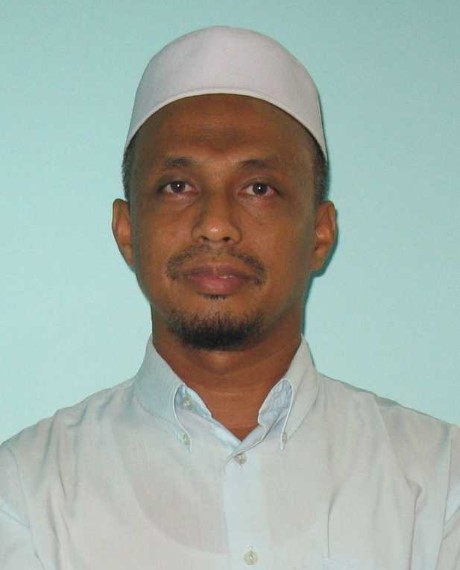 Academic Qualification
Doctor of Philosophy (Islamic Civilisation) - Doctor of Philosophy, International Islamic University Malaysia
Master of Arts (Islamic Civilization) - Masters Degree, International Institute of Islamic Thought & Civilization (IIUM ISTAC)
Bachelor of Islamic Revealed Knowledge and Heritage - Bachelor Degree, International Islamic University Malaysia
Abdul Latif Bin Abd. Razak (Dr.)
Assistant Professor
IIUM Gombak Campus
ABDULHAMID ABUSULAYMAN KULLIYYAH OF ISLAMIC REVEALED KNOWLEDGE AND HUMAN SCIENCES
---
Expert Profile
Ph.D in Islamic Civilization (ISTAC) - Specializing in Western & Islamic Psychology. Ph.D Dissertation "A Semantic Study of Anxiety in Arabic Literature and its Psychotherapy in the Works of Selected Early Muslim Scholars". Supervisor: Prof. Malik Badri.
M.A. Islamic Civilization (ISTAC) - Specializing in Islamic Psychology. Thesis on "Al-Hakim al-Tirmidhi's Conception of the Human Psyche". Supervisor: Professor Dr. Malik Badri.
B.A. (Islamic Revealed Knowledge and Heritage)Specializing in Fiqh and Its Usul. International Islamic University Malaysia (IIUM). Majoring in Fiqh and Usul al-Fiqh. Minoring in Psychology.
Invited Guest for Forum Bicara al-Din and Motivasi Pagi Radio IKIM, dan ANDA MUSYKIL TV1 and Traxx FM, RTM.
Member of the Association of Darussalam Islamic Healing.
Conducting programme and workshops for various groups including government departments, hospital staff, university lecturers and support staffs, teachers, and students.
Conducting training and motivation programmes as well as delivering lectures on motivations, academic excellence, values management and work performance for government and private agencies.
Has presented many papers at various seminars/conferences at national and international levels as well as published articles in journals, proceedings, magazines and newspapers.
Area of Specialisation
Social Science ~ Social Science ~ Psychology ~ Counselling and Psychotherapy - ISLAMIC AND WESTERN COUNSELING AND PSYCHOTHERAPY
Humanities ~ Humanities ~ Religious Studies ~ Islamic Studies - Fiqh and Usul al-Fiqh
Professional Membership
2010 - 2010: Member of Profesional Body / Association, Darussalam Islamic Healing Association
2014 - 2016: Member of Profesional Body / Association, Perubatan Alternatif Darussalam
Teaching Responsibilities
| | |
| --- | --- |
| BASIC PHILOSOPHY AND ISLAMIC WORLDVIEW | 2023/2024 |
| ETHICS AND FIQH OF CONTEMPORARY ISSUES | 2023/2024 |
Research Projects
Completed
| | |
| --- | --- |
| 2018 - 2018 | Ethics and Fiqh for Everyday Life |
| 2017 - 2021 | Constructing and Validating An Islamic Spiritual Enhancement Module For Mental Health In Psychology Stress ( International Institute of Islamic Thought (IIIT) ) |
| 2016 - 2018 | Iman Restoration Therapy: An Extension Studies on its Usefulness in the Preservation of Mental Health |
| 2014 - 2016 | Textbook Project, International Institute of Islamic Thought (IIIT, USA) |
| 2014 - 2016 | Mental Health: A Contrastive Analysis between Western and Islamic Psychologies |
| 2013 - 2016 | The Phenomena of Islamic Nasyid Groups in Malaysia: Establishment, Impacts and Challenges : A case Study of Rabbani, Raihan and Hijjaz |
| 2013 - 2015 | Adaptation and Validation of the Self Compassion Scale Among Muslims in Malaysia |
| 2012 - 2013 | The Relationship Between Job Stress And Life Satisfaction Among Non-Academic University Staffs. |
| 2011 - 2012 | Existential Meaning, Burnout And Cultural Differences Among Universities Staff |
| 2008 - 2012 | Iman Restoration Therapy(IRT): A New Counseling Approach and It's Usefulness in Developing Personal Growth of Malay Adolescent Clients |
On-Going
| | |
| --- | --- |
| 2022 - Present | ISLAMIC PERSPECTIVES ON KNOWLEDGE AND CIVILISATION |
| 2022 - Present | Biopsychospiritual Exploration and Application of Khushu': A Pilot Study |
Publications
Article
| | |
| --- | --- |
| 2022 | A biopsychospiritual framework for the investigation of khushu'. Journal of Pharmaceutical Negative Results, 13 (9) pp. 1522-1529 |
| 2022 | The Mediating Roles Of Religious And Spiritual Coping Between Religiosity, Spirituality, And Depression Among Medical And Health Science Students.. European Journal of Molecular & Clinical Medicine, 09 (08) pp. 1209-1223 |
| 2022 | The moderating effects of religious and spiritual coping on the relationships of religiosity and spirituality with depression among medical and health science students. European Journal of Molecular & Clinical Medicine, 9 (8) pp. 28-40 |
| 2022 | The relationships of religiosity, spirituality, religious and spiritual coping with depression among medical and health science students. Jisuanji Jicheng Zhizao Xitong / Computer Integrated Manufacturing Systems, 28 (12) pp. 393-407 |
| 2019 | Mental health and psychotherapy: a comparison between Western and Islamic scripturally based psychologies. al-Burhan: Journal of Qurʾān and Sunnah Studies, 3 (2) pp. 15-33 |
| 2018 | Creativity in Islamic entertainment: a case study of Malaysian nashid groups (Rabbani, Raihan and Hijjaz) = Kreativiti dalam hiburan Islam: kajian kes kumpulan nasyid Malaysia (Rabbani, Raihan and Hijjaz). Journal of Islam in Asia, 15 (2) pp. 500-519 |
| 2018 | The impacts of religious identity on the relationship between workplace stress and inner meaning fulfillment among non-academic staff in Malaysia. Journal of Islam in Asia, 15 (3: Special Issue: Integration of Islamic Revealed Knowledge into Humanities and Social Sciences) pp. 401-419 |
| 2017 | Less politicking and more thinking is needed to revive the Islamic civilization. Journal of Yeni Turkiye, 95/2017 () pp. 279-288 |
| 2014 | Obsessive-compulsive disorder: its what and how from an Islamic perspective. Global Journal Al-Thaqafah, 4 (1) pp. 7-15 |
| 2012 | Psychology from the Islamic perspective. By Aisha Utz. Riyadh: International Islamic Publishing House, 2011, pp. 351. ISBN: 978-603-501-108-2 (Paperback). Intellectual Discourse, 20 (1) pp. 113-127 |
| 2011 | Iman Restoration Therapy (IRT): a new counseling approach and its usefulness in developing personal growth of Malay adolescent clients. Revelation and Science, 1 (3) pp. 97-107 |
| 2011 | Meaning in life among Muslim students. Procedia Social and Behavioral Sciences, 30 () pp. 743-747 |
| 2011 | The impacts of globalization on mental disorders : an effective solution from Islamic perspective . Journal of Islam in Asia, Spcl (2) pp. 477-490 |
| 2010 | Moral improvement (Islox al- Akhloq): revisiting the prophetic method in the midst of materialistic tendencies. Eubios Journal of Asian and International Bioethics, 20 (6 SupB) pp. 248 |
Conference or Workshop Item
Book
Book Section
| | |
| --- | --- |
| 2021 | Kesan dosa pada spiritual,mental dan fizikal. In: Centris, IIUM, ISBN: 9789671726228, pp. 16-29 |
| 2021 | Kesan dosa pada spiritual,mental dan fizikal. In: Centris, IIUM, ISBN: 9789671726228, pp. 16-29 |
| 2017 | Interpersonal ethics. In: The International Institute of Islamic Thought (East and South East Asia) & International Islamic University Malaysia, ISBN: 978-967-14480-9-0, pp. 151-170 |
| 2017 | Man in the Qur'an and Sunnah. In: International Institute of Islamic Thought East and South East Asia, ISBN: 978-967-15622-7-7, pp. 247-271 |
| 2015 | Preservation and the restoration of mental health from the Qur'anic perspective. In: Nilai, Negeri Sembilan, ISBN: 978-967-440-227-3, pp. 358-373 |
| 2011 | Iman restoration therapy: a study of why, what and how. In: IIUM Press, ISBN: 9789670225180, pp. 1-19 |
| 2011 | The Islamic worldview on the preservation and restoration of mental health. In: IIUM Press, ISBN: 978-967-0225-63-0, pp. 77-96 |
Monograph