Staff Directory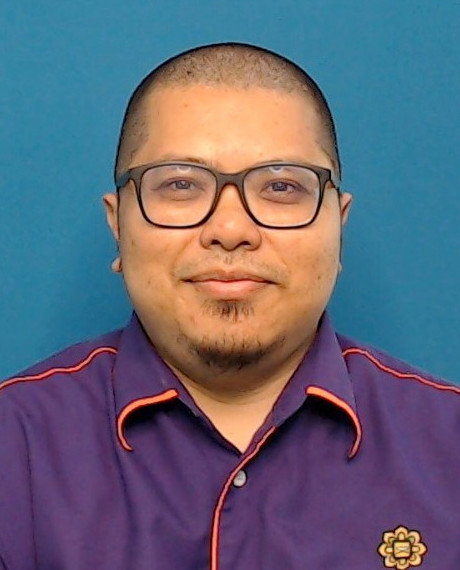 Academic Qualification
Doctor of Philosophy in Computer Science - Doctor of Philosophy, University of Nottingham
Master of Science (Computer Science-Real Time Software Engineering) - Masters Degree, Universiti Teknologi Malaysia (UTM)
Bachelor of Management Information System - Bachelor Degree, International Islamic University Malaysia
Mohd. Syarqawy Bin Hamzah (Dr.)
Assistant Professor
IIUM Gombak Campus
KULLIYYAH OF INFORMATION AND COMMUNICATION TECHNOLOGY

Other's position:
Deputy Dean, Kulliyyah of Information and Communication Technology
---
syarqawy@iium.edu.my
5641
Expert Profile
Mohd Syarqawy Hamzah graduated from International Islamic University Malaysia (IIUM) with a degree in Management Information Systems, then pursued a Master's degree in Real-time Software Engineering at University Technology Malaysia and joined in 2004 as a lecturer.
His research in University of Nottingham focused on the effect of video games and block building on mental rotation ability. The main objective is to compare which methods are more suitable to train mental rotation ability.
His current research interest is on using video games as an effective teaching and learning tool and game designs to increase cognitive capabilities.
Presently, Dr Mohd Syarqawy Hamzah is an Assistant Professor at the Department of Information System in the Kulliyyah of Information and Communication Technology (KICT) and Deputy Dean (Student Affairs) of the faculty since 1st February 2015.

Area of Specialisation
ICT ~ Information, Computer And Communications Technology (ICT) ~ ICT Applications ~ Games - Games Design
ICT ~ Information, Computer And Communications Technology (ICT) ~ Emergent Information Technology ~ Human Computer Interaction (HCI) - User Experience (UX) design
ICT ~ Information, Computer And Communications Technology (ICT) ~ Educational Technology ~ e-Learning - Game based learning
ICT ~ Information, Computer And Communications Technology (ICT) ~ ICT Applications ~ Serious Games - Game Development, Game Design
Teaching Responsibilities
| | |
| --- | --- |
| ADVANCED DATABASE | 2014/2015 |
| ANIMATION TECHNIQUE | 2015/2016 2006/2007 |
| ANIMATION TECHNIQUES | 2005/2006 |
| CREATIVE DESIGN TECHNIQUES | 2006/2007 |
| DATABASE PROGRAMMING | 2006/2007 |
| DATABASE SYSTEMS | 2019/2020 |
| DATABASE SYSTEMS I | 2015/2016 2014/2015 2013/2014 |
| FINAL YEAR PROJECT 1 | 2017/2018 |
| FINAL YEAR PROJECT 2 | 2005/2006 |
| FINAL YEAR PROJECT I | 2021/2022 2020/2021 2019/2020 2017/2018 2016/2017 2015/2016 2014/2015 2013/2014 2006/2007 2004/2005 |
| FINAL YEAR PROJECT II | 2021/2022 2020/2021 2019/2020 2017/2018 2016/2017 2015/2016 2014/2015 2005/2006 |
| GAME TECHNOLOGY | 2020/2021 2019/2020 2018/2019 |
| INDUSTRIAL ATTACHMENT | 2017/2018 2016/2017 2015/2016 2014/2015 2013/2014 |
| INFORMATION TECHNOLOGY | 2021/2022 2006/2007 2004/2005 |
| MANAGEMENT INFORMATION SYSTEM | 2017/2018 |
| MULTIMEDIA TECHNOLOGY | 2005/2006 |
| MULTIMEDIA TECHNOLOGYY | 2005/2006 |
| OPERATING SYSTEM | 2004/2005 |
| PRACTICAL TRAINING | 2006/2007 2005/2006 |
| SUSTAINABLE DEVELOPMENT: ISSUES, POLICIES AND PRACTICES | 2020/2021 |
| USRAH IN ACTION 1 | 2021/2022 |
| USRAH IN ACTION 2 | 2022/2023 |
| WEB TECHNOLOGIES | 2022/2023 2018/2019 2017/2018 2016/2017 |
Research Projects
Completed
| | |
| --- | --- |
| 2020 - 2022 | Kajian Hukum Mengenai Kesan Permainan Digital Terhadap Masyarakat |
| 2019 - 2019 | KKR Gimmick Video, Drone and Robot For Sambutan Hari Profesion Teknikal Negara |
| 2015 - 2019 | Identifying Design Factors to Increase Islamic Video Games Popularity |
On-Going
| | |
| --- | --- |
| 2020 - Present | Industry@University: 4IR Competence Centre |
| 2019 - Present | Analysis of Video Game Design Styles on Learning Aptitude Using EEG |
| 2015 - Present | Affective Classification of EEG during Visual Spatial Video Game Play |
Publications
Article
| | |
| --- | --- |
| 2021 | Traces of the brain's learning potential present within "uneducational" video games. IOP Conf. Series: Materials Science and Engineering, 1077 (1) pp. |
| 2019 | Exploring the use of digital games as a persuasive tool in teaching Islamic knowledge for Muslim children. International Journal of Advanced Computer Science and Applications, 10 (6) pp. 109-113 |
| 2019 | Revised and extended social commerce technology adoption in e-business of Pakistan. International Journal on Perceptive and Cognitive Computing, 5 (2) pp. 52-58 |
| 2019 | The benefit of digital games from the Islamic perspectives: Views from the Muslim scholars. Journal of Computational and Theoretical Nanoscience, 16 (3) pp. 1104-1107 |
| 2019 | Types of digital games with Islamic values. Journal of Computational and Theoretical Nanoscience, 16 (3) pp. 1100-1103 |
| 2018 | The design and evaluation of DACADE visual tool: Theoretical implications. Bulletin of Electrical Engineering and Informatics, 7 (1) pp. 90-95 |
| 2017 | A review on the existing visual tools for design students. Indian of Journal and Science Technology, 10 (48) pp. 1-8 |
| 2017 | Reliability and validity of a questionnaire for empirical analysis of factors influencing IOT-based smart healthcare. Science International, 29 (6 Section B (November-December)) pp. 1201-1206 |
| 2016 | Emotion graph models for bipedal walk cycle animation. International Journal of Advanced Culture Technology, 4 (1) pp. 19-27 |
| 2015 | Affective learning analysis of children in a card sorting game. Lecture Notes in Electrical Engineering, 339 () pp. 681-688 |
Conference or Workshop Item
Monograph