Staff Directory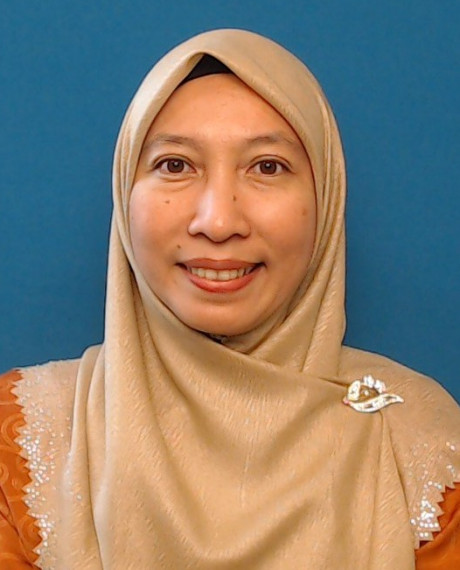 Academic Qualification
Doctor of Philosophy in English Language and Communication - Doctor of Philosophy, Newcastle University
Master of Science (Teaching Of English As A Second Language) - Masters Degree, Universiti Putra Malaysia (UPM)
Bachelor in Education (Hons) TESL - Bachelor Degree, Universiti Putra Malaysia (UPM)
POSTGRADUATE CERTIFICATE IN RESEARCH TRAINING - Certificate, Newcastle University
Nur Nabilah Binti Abdullah (Dr.)
Assistant Professor
IIUM Pagoh Campus
KULLIYYAH OF LANGUAGES AND MANAGEMENT

Other's position:
Head, Kulliyyah of Languages and Management
---
nnabilah@iium.edu.my
2781
Expert Profile
Nur Nabilah binti Abdullah worked as an English lecturer at CELPAD, IIUM from 2003-2012, and presently she is an Assistant Professor at the Kulliyyah of Languages and Management, IIUM. Her experiences inteaching English Language programmes, mainly to Malaysian students and International students, have provided valuable insights for her to develop her interest in ESL/ EFL research. She obtained 
her PhD in English Language and Communication from the Newcastle University, United Kingdom, 
M.Sc TESL from University Putra Malaysia and
 her B.Ed (Hons) in Teaching English as a Second Language (TESL) from the University Putra Malaysia. 
Her research interest includes conversation analysis, second language acquisition, multimodal communication, gestures and interaction analysis in intercultural contexts.   
Area of Specialisation
Humanities ~ Humanities ~ Linguistics and Literature ~ Applied Linguistics - Conversation analysis, Second Language Interaction, Second Language Acquisition, Social Interaction and Language Use, Classroom Interaction
Professional Membership
2018: Member of Profesional Body / Association: (Member), Malaysian Association of Applied Linguistics (Lifetime member)
Teaching Responsibilities
| | |
| --- | --- |
| BASIC RESEARCH METHODOLOGY | 2012/2013 |
| BASIC SOCIAL STUDIES | 2012/2013 |
| CRITICAL THINKING | 2012/2013 |
| ENGLISH AT WORKPLACE | 2023/2024 2022/2023 2021/2022 2020/2021 2019/2020 2018/2019 2017/2018 |
| ENGLISH FOR ACADEMIC WRITING | 2017/2018 |
| ENGLISH LANGUAGE 4 | 2012/2013 2011/2012 2010/2011 |
| ENGLISH LANGUAGE 5 | 2012/2013 2011/2012 2010/2011 |
| ENGLISH LANGUAGE 6 | 2012/2013 2011/2012 2010/2011 |
| ENGLISH LANGUAGE II | 2011/2012 |
| ENGLISH LANGUAGE III | 2009/2010 |
| ENGLISH LANGUAGE IV | 2008/2009 |
| ENGLISH LANGUAGE V | 2009/2010 |
| ENGLISH LANGUAGE VI | 2011/2012 2008/2009 |
| ESP TEACHING METHODS | 2022/2023 2021/2022 2020/2021 |
| FAMILY MANAGEMENT & PARENTING | 2020/2021 2019/2020 2018/2019 2017/2018 |
| FINAL YEAR PROJECT | 2022/2023 2021/2022 2020/2021 2019/2020 2018/2019 2017/2018 |
| INTERNSHIP | 2021/2022 2020/2021 2019/2020 2018/2019 2017/2018 |
| INTERPERSONAL COMMUNICATION | 2022/2023 2021/2022 2020/2021 2018/2019 |
| INTRODUCTION TO COMMUNICATION | 2012/2013 |
| INTRODUCTION TO MANAGEMENT | 2012/2013 |
| INTRODUCTION TO WORLD LITERATURE | 2017/2018 |
| LEADERSHIP AND MANAGEMENT | 2022/2023 2021/2022 |
| PROFESSIONAL COMMUNICATION | 2023/2024 2022/2023 |
| SOCIOLINGUISTICS | 2019/2020 2018/2019 |
| USRAH IN ACTION 1 | 2022/2023 |
| USRAH IN ACTION 2 | 2022/2023 |
Research Projects
Completed
| | |
| --- | --- |
| 2022 - 2023 | INVESTIGATING COMMUNICATIVE & CREATIVE APPROACHES, CONTENT, STRATEGIES AND RISKS FOR #SAYANGIMALAYSIA TOURISM CAMPAIGN |
| 2018 - 2023 | INVESTIGATING UNDERGRADUATE MALAYSIAN STUDENTS' ATTITUDES TOWARDS IDENTITY AND CITIZENSHIP |
| 2010 - 2011 | Reducing Comprehension Apprehension in classroom using Information Gap and Group Work Assessments? |
On-Going
| | |
| --- | --- |
| 2022 - Present | PEMBINAAN MODUL TATABAHASA BAHASA MELAYU BAGI PELAJAR ANTARABANGSA KOLEJ UNIVERSITI ISLAM PERLIS (KUIPs) BERDASARKAN MODEL ADDIE |
| 2022 - Present | Development of Youth Volunteer Tutoring Modules to Assist Islamic School Students in Perlis in Improving Language and Literacy Skills |
| 2022 - Present | Development of language skills module for employment to enhance economic efficiency among B40 Single Mothers and women under domestic violence in Perlis. |
| 2021 - Present | Enhancing Asnaf Business Centre Sustainability via Marketing Strategy : A case in Perlis |
| 2013 - Present | Exploring Rhetorical Strategy of Online News Articles Written by Malaysian Authors |
| 2013 - Present | The Roles of Self-Efficacy and Motivation : Reading Assessment among Learners in English Language Classes. |
Award & Recognition
| | | |
| --- | --- | --- |
| 30 Nov, 2018 | Award for 15 Years of Service - International Islamic University Malaysia | University |
Publications
Article
Conference or Workshop Item
| | |
| --- | --- |
| 2021 | "I don't know how to say it" :THE ROLE OF MULTIMODAL RESOURCES IN MEANING NEGOTIATION. In: 2nd MALAYSIAN ASSOCIATION OF APPLIED LINGUISTICS INTERNATIONAL CONFERENCE (MAALIC 2021), |
| 2021 | "I don't know how to say it": the role of multimodal resources in meaning negotiation. In: 2nd Malaysian Association of Applied Linguistics International Conference (MAALIC 2021), |
| 2020 | Conceptualising doctoral supervision in Malaysia as small cultures: Phd graduates' perspectives. In: The CALA 2020 - The Conference on Asian Linguistic Anthropology, |
| 2020 | Exploring intercultural interaction: the use of semiotic resources in meaning-making process.. In: The CALA 2020 - The Conference on Asian Linguistic Anthropology, |
| 2019 | Exploring multi-party interaction in tv talk show: non-verbal as resources for cooperative interruption. In: The 3rd International Language & Tourism Conference 2019, Sustaining Global Development Goals through Language, Education and Tourism, |
| 2019 | Languages, gestures and movement as evasion strategies used by Dato' Seri Najib in news interview. In: 3rd International Language and Tourism Conference 2019 (ILTC 2019), |
| 2018 | Doing second language learning in the wild. In: 10th Malaysia International Conference on Languages, Literatures and Cultures, |
| 2018 | Investigating cultures of PhD supervision: a holliday'ian small culture approach. In: 10th Malaysia International Conference on Languages, Literature & Culture (MICOLLAC) 2018, |
| 2017 | Word search sequences: exploring the embodiment in L2 interaction. In: Interactional Competences and Practices in Second Languages (ICOP-L2) International Conference, |
| 2010 | Creating an intimate community in classroom: reducing students' level of communication apprehension through group work learning strategies. In: The Fourth CLS International Conference CLaSIC 2010 Individual Characteristics and Subjective Variables in Language Learning, |
Book
Book Section