Staff Directory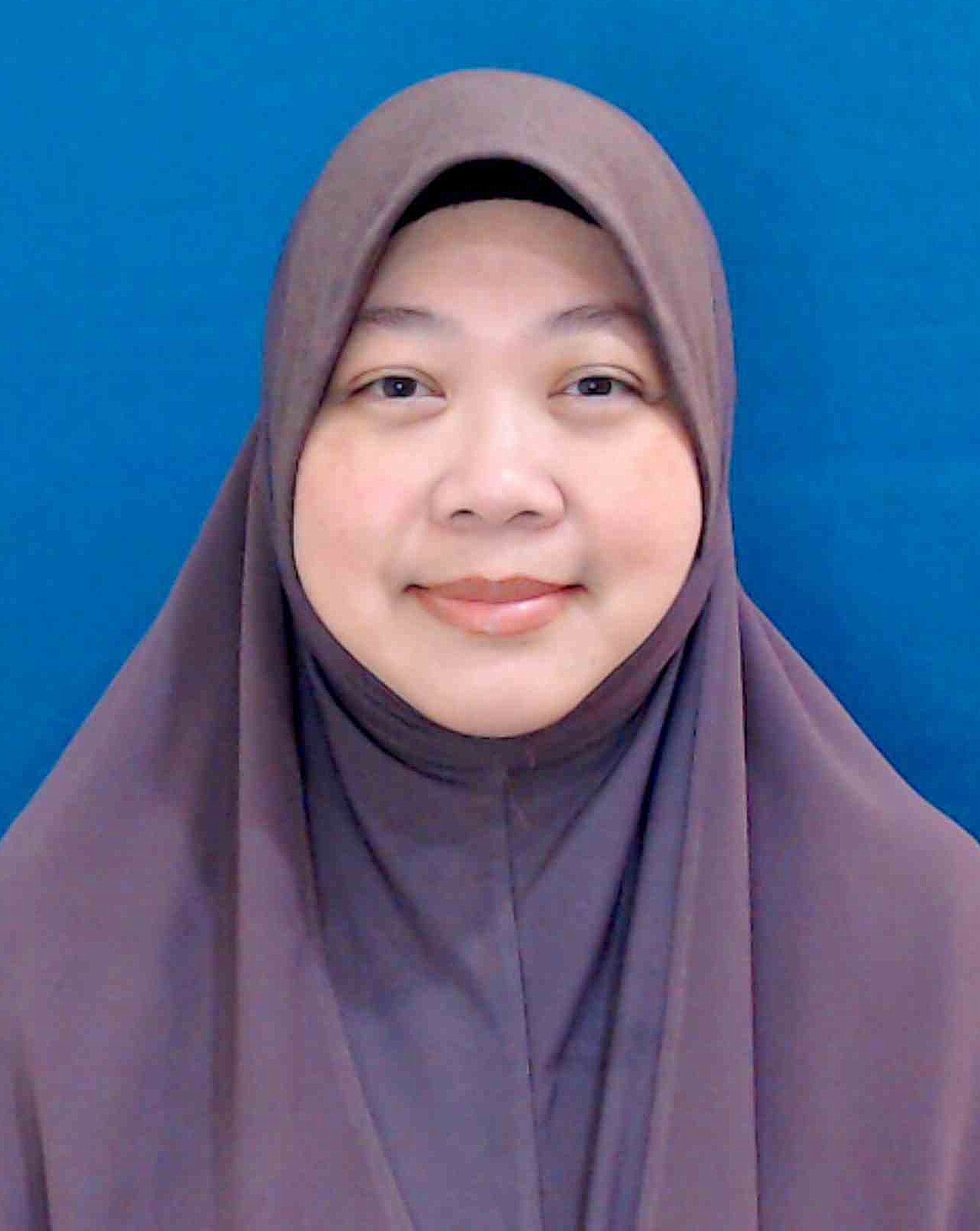 Academic Qualification
Doctor of Philosophy in Biomedical Sciences (Pharmacology) - Doctor of Philosophy, University of Aberdeen
Master of Science in Physiology - Masters Degree, University of Liverpool
Bachelor of Sciece with Education (Biology) - Bachelor Degree, Universiti Teknologi Malaysia (UTM)
Radiah Bt. Abdul Ghani (Assoc. Prof. Dr.)
Associate Professor
IIUM Kuantan Campus
KULLIYYAH OF ALLIED HEALTH SCIENCES

Other's position:
Deputy Dean, Kulliyyah of Allied Health Sciences
---
Expert Profile
Radiah Abdul Ghani graduated from University Technology Malaysia in Biology and was appointed as an Assistant Lecturer in IIUM in 2004 before moving to the University of Liverpool for her MSc in Physiology. She then graduated with Ph.D in Pharmacology from University of Aberdeen in 2012, under  supervision of Professor Heather M Wallace. She studied the polyamine transport system as a potential of effective drug delivery to cancer cells using a series of drug-polyamine conjugates as in vitro model. She had been awarded bursaries and travel grants by British Toxicological Society and Biochemical Society to attend prestigious conferences in European countries. She is currently an active member of British Toxicological Society, Malaysian Pharmacology & Physiology Society and a Malaysian Breastfeeding Peer Counselor.
Radiah is enthusiastically involved in research in the university which aims to facilitate scientific excellence in the discovery and understanding the alternative strategy for cancer prevention using natural products and prophetic medicine. Her research interest includes the mechanism of cell death and the role of polyamines in chemoprevention pathway. In addition to this, she also has great interest in health promotion, especially related to breastfeeding practice and maternal health. Currently, she is  Principle Investigator and co-researcher for various research projects funded by Ministry of Education Malaysia. Presently, Dr Radiah is an Associate Professor at Department of Biomedical Science and serves as Deputy Dean of Student Development & Community Engagement at Kulliyyah of Allied Health Sciences.
Area of Specialisation
Medical And Health ~ Medical And Health Sciences ~ Pharmacology ~ Clinical Pharmacology
Professional Membership
2021 - 2021: Member of Profesional Body / Association: (Member), Malaysian Breastfeeding Peer Counselor (MBfPC)
2021 - 2024: Member of Profesional Body / Association: (Member), Malaysian Association for Cancer Research (MACR)
2021 - 2025: Member of Profesional Body / Association: (Member), Persatuan Saintis Muslim Malaysia (PERINTIS)
Teaching Responsibilities
| | |
| --- | --- |
| ADVANCED PHARMACOLOGY | 2020/2021 2018/2019 2017/2018 |
| ANATOMY, PHYSIOLOGY AND NEUROLOGY FOR AUDIOLOGY | 2012/2013 |
| BASIC PATHOLOGY | 2020/2021 2019/2020 2018/2019 |
| BIOCHEMISTRY II | 2011/2012 |
| BIOMEDICAL ETHICS FROM ISLAMIC PERSPECTIVE | 2013/2014 |
| CLINICAL BIOCHEMISTRY | 2020/2021 2019/2020 2017/2018 2016/2017 2015/2016 2014/2015 2013/2014 2012/2013 2011/2012 |
| DEVELOPMENTAL PSYCHOLOGY FOR HEALTH SCIENCE | 2018/2019 |
| DEVELOPMENTAL PSYCHOLOGY IN HEALTH SCIENCES | 2018/2019 |
| DRUG DELIVERY SYSTEM | 2014/2015 |
| FAMILY MANAGEMENT AND PARENTING | 2019/2020 2018/2019 2016/2017 2015/2016 2013/2014 2012/2013 2011/2012 |
| FINAL YEAR RESEARCH PROJECT 1 | 2019/2020 2018/2019 2016/2017 |
| FINAL YEAR RESEARCH PROJECT 2 | 2018/2019 2017/2018 2016/2017 |
| FOUNDATION PATHOLOGY | 2012/2013 |
| FOUNDATION PATHOLOGY FOR MEDICAL IMAGING | 2017/2018 |
| GENERAL PHARMACOLOGY | 2015/2016 |
| HERBAL MEDICINE | 2014/2015 2013/2014 |
| HUMAN BIOCHEMISTRY | 2021/2022 2020/2021 2019/2020 2018/2019 2017/2018 2016/2017 2015/2016 2014/2015 2013/2014 |
| HUMAN STRUCTURE & FUNCTION 1 | 2021/2022 2020/2021 2019/2020 2018/2019 2017/2018 2016/2017 2015/2016 2014/2015 2013/2014 2012/2013 |
| HUMAN STRUCTURE & FUNCTION 2 | 2021/2022 2020/2021 2018/2019 2017/2018 2016/2017 2015/2016 2014/2015 2013/2014 2012/2013 |
| Human Structure and Function | 2021/2022 2020/2021 2019/2020 2018/2019 2017/2018 |
| ISLAMIC INPUT FOR HEALTH PROFESSIONAL (MHSC) | 2017/2018 2015/2016 |
| ISLAMIC INPUT FOR HEALTH PROFESSIONALS | 2017/2018 |
| LABORATORY DIAGNOSTIC TOXICOLOGY | 2021/2022 2020/2021 |
| MOLECULAR CANCER RESEARCH | 2021/2022 2020/2021 |
| NANOMEDICINE | 2020/2021 |
| NANOMEDICINE IN HEALTHCARE | 2018/2019 2017/2018 2016/2017 2015/2016 2014/2015 |
| NATURAL PRODUCT & HERBAL MEDICINE | 2021/2022 2020/2021 2019/2020 |
| NATURAL PRODUCTS | 2013/2014 |
| NUTRITIONAL BIOCHEMISTRY | 2016/2017 |
| PATHOLOGY | 2013/2014 2012/2013 |
| PATHOLOGY & PHARMACOLOGY | 2021/2022 2020/2021 2019/2020 2018/2019 2017/2018 2016/2017 2015/2016 2014/2015 2013/2014 2012/2013 2011/2012 |
| PATHOLOGY, HISTOPATHOLOGY & CYTOLOGY | 2017/2018 2016/2017 2015/2016 |
| PHARMACOLOGY | 2021/2022 2020/2021 2019/2020 2018/2019 2017/2018 |
| Physiology | 2018/2019 2017/2018 |
| PHYSIOLOGY 1 | 2022/2023 2021/2022 2020/2021 2019/2020 2018/2019 2017/2018 |
| PHYSIOLOGY 2 | 2021/2022 2020/2021 2019/2020 2018/2019 2017/2018 |
| QUALITY LABORATORY MANAGEMENT | 2017/2018 |
| RESEARCH PROJECT 1 | 2021/2022 2020/2021 |
| RESEARCH PROJECT 2 | 2021/2022 2020/2021 |
| RESEARCH PROJECT IN DIETETICS 1 | 2016/2017 |
| RESEARCH PROJECT IN DIETETICS 2 | 2018/2019 2016/2017 |
| SIGNAL TRANSDUCTION & CELL SURVIVAL | 2011/2012 |
| SPECIAL TOPICS IN BIOMEDICAL SCIENCE | 2019/2020 2018/2019 2017/2018 2016/2017 |
| SPECIAL TOPICS IN BIOMEDICAL SCIENCES | 2020/2021 2019/2020 |
| STUDY CIRCLE 1 | 2011/2012 |
| STUDY CIRCLE 2 | 2011/2012 |
| SUSTAINABLE DEVELOPMENT: ISSUES, POLICIES AND PRACTICES | 2021/2022 |
| SYSTEMIC PATHOLOGY & CYTOLOGY | 2018/2019 |
| TOXICOLOGY | 2021/2022 2020/2021 2019/2020 2018/2019 2017/2018 2016/2017 2015/2016 2014/2015 2013/2014 2012/2013 |
| USRAH IN ACTION 1 | 2021/2022 |
| USRAH IN ACTION 2 | 2022/2023 |
Research Projects
Completed
| | |
| --- | --- |
| 2020 - 2022 | Transferring Knowledge to Breastfeeding Support Group in Pahang: Perceived Insufficient Milk (PIM) through Home-Based Education Tool |
| 2018 - 2019 | Transferring Knowledge to Breastfeeding PC in Pahang: Towards Reduction of Allergic Reaction Among Infants Through Selection of Maternal Diet |
| 2018 - 2020 | Transferring knowledge on childhood sexual abuse to kindergarten teachers |
| 2015 - 2018 | Structural changes and molecular mechanisms of bone remodeling in two different regions of subchondral bone during early osteoarthritis |
| 2015 - 2018 | The Nutritional Composition of Breast Milk and Prophetic Foods Consumption Among Nursing Mothers in Kuantan, Pahang |
| 2014 - 2017 | Paraoxonase-1 (PON-1) and Hepatotoxicity: Bridging the Gap in the Mechanism of Atherosclerosis in Chronic Organic Arsenic Exposure |
| 2013 - 2018 | Polyamine Sulfur Conjugates: A Paradigm for Selective Drug Delivery to Cancer Cells via Polyamine Transport System |
| 2013 - 2015 | Screening For Dominant Expressed Spliced Isoforms of NY-FA and NY-FC in Leukemic Cell Lines |
| 2013 - 2016 | Investigation of Polyamines as Chemopreventive Agent in Selected Prophetic Food Plants in Human Colon Cancer-Derived Metastatic SW620 Cells |
| 2013 - 2016 | Study on Cancer Prevention Strategy by Punica Granatum Extract: The Role of Polyamines in Regulating Cell Cycle and Cell Death in Human Lung Carcinoma A549 Cells |
| 2012 - 2015 | Factors Influence Breastfeeding Practice Among Various Ethnic Mothers in East Coast of Peninsular Malaysia |
| 2011 - 2014 | RU 2011 - The cytotoxicity effect and mode of cell death induced by polyamine anthracene conjugates in human colon cancer cells. |
On-Going
| | |
| --- | --- |
| 2021 - Present | Kelulut Propolis Extraction Made Easy ? Training of Trigona Propolis extraction using easy and economical method for local apiculture small and medium enterprises (SMEs) |
| 2021 - Present | The Role of Polyamines in Chemoprevention Strategy of Cloves (Syzygium Aromaticum) in Doxorubicin-Resistant Liver Cancer Cells |
| 2019 - Present | Evaluation of sound therapy intervention for emotional regulation in Autism Spectrum Disorder (ASD) children using suppression Distortion Product Otoacoustic Emission (DPOAE) and Auditory-Sensory Gating tests (Project 2) |
| 2019 - Present | `Mati Putik? (Female Sexual Dysfunction): Formulation for Healing based on Malay Medical Manuscript Analysis |
Award & Recognition
| | | |
| --- | --- | --- |
| 16 Jul, 2021 | IIUM Takrim Day Award 2021 (High Impact Responsible Research Award) - International Islamic University Malaysia | University |
| 30 Jun, 2021 | KAHS Top 10 Contributors to Kulliyyah's Research Performance 2021 - Kulliyyah of Allied Health Sciences | KCDIO |
| 20 Nov, 2020 | ITEX 2020 Gold Medal - Malaysian Invention and Design Society | International |
| 30 Oct, 2020 | Silver Medal, International Putra InnoCreative Poster Competition 2020 - Universiti Putra Malaysia | International |
| 30 Jun, 2020 | IIUM Takrim Month 2020 (Special Recognition as IIUM Frontliner during Pandemic) - International Islamic University Malaysia | University |
| 25 Nov, 2016 | Supervisor Award (Graduate On Time) - Kulliyyah of Allied Health Sciences | KCDIO |
| 20 Aug, 2014 | Academic Staff Excellent Award 2013 - Kulliyyah of Allied Health Sciences | University |
| 30 Jun, 2014 | Academic Staff Excellent Award - Kulliyyah of Allied Health Sciences | KCDIO |
| 27 Jun, 2014 | Bronze Medal IRIEE 2014 - IIUM | University |
Publications
Article
| | |
| --- | --- |
| 2021 | A knowledge and perception on ovarian cyst among Women in Kuantan, Pahang Malaysia. International Journal of Social Science Research, 3 (1) pp. 45-54 |
| 2021 | An assessment of knowledge, attitude, and practice towards depression and video games among International Islamic University Malaysia students. Malaysian Journal of Medicine and Health Sciences, 17 (Supplement 5) pp. 61-61 |
| 2021 | Association between social media use and depression among students in International Islamic University Malaysia (IIUM) Kuantan Pahang. Malaysian Journal of Medicine and Health Sciences, 17 (Supp 5) pp. 46-46 |
| 2021 | Breastfeeding challenges: data mining on Malay formulation and practice as recommended in the Malay medical manuscripts. International Journal of Allied Health Sciences, 5 (5) pp. 2462-2475 |
| 2021 | Knowledge, attitude and practice on female sexual dysfunction (mati putik) among women in Kuantan, Pahang. International Journal for Studies on Children, Women, Elderly and Disabled, 14 (Dec) pp. 8-14 |
| 2021 | Knowledge, attitude and practice on maternal sepsis among mothers in Kuantan, Pahang, Malaysia. Asian Journal of Medicine and Biomedicine, 5 (S2) pp. 18-23 |
| 2021 | Knowledge, attitude and practices on maternal hypertensive disorder among mothers in Kuantan, Pahang, Malaysia. Asian Journal of Medicine and Biomedicine, 5 (S2) pp. 24-35 |
| 2020 | Al Bazdawī on the early qiblah orientation based on thematic analysis of Al hadīth and astrometry. Hamdard Islamicus, 43 (S.1) pp. 1928-1936 |
| 2020 | Knowledge and attitude of maternal diet and allergy among breastfeeding peer counsellors in Pahang. International Journal of Allied Health Sciences, 4 (3) pp. 1471-1486 |
| 2020 | Parental knowledge and awareness and towards allergy prevalence in Selangor. International Journal of Advanced Science and Technology, 29 (9s) pp. 1628-1637 |
| 2020 | Self-reported on food allergy among university students in Dengkil, Selangor. International Journal of Advanced Science and Technology, 29 (9s) pp. 1591-1599 |
| 2020 | Socio-demographic factors of allergy awareness among pre-university Student in Selangor. International Journal of Advanced Science and Technology, 29 (9s) pp. 1842-1850 |
| 2020 | The role of polyamines in beta vulguris (beetroot), zizhipus jujube (jujube) and vitis venefera (raisin) on human lung adenocarcinoma cells (A549) proliferation and apoptosis. Journal of Pharmacy and Bioallied Science, 12 (6 (Supplement)) pp. S928-S928 |
| 2019 | Dietary intake of mothers who practised traditional confinement during exclusive breastfeeding period. Malaysian Journal of Medicine and Health Sciences, 15 (2) pp. 39-46 |
| 2019 | Dietary status of exclusively breastfeeding mothers: The Influence of traditional postpartum dietary practices. International Journal of Allied Health Sciences, 3 (2) pp. 634-642 |
| 2019 | Knowledge and practice of galactogogues consumption among breastfeeding mothers in Kuantan, Pahang. International Journal for Studies on Children, Women, Elderly And Disabled, 7 () pp. 38-44 |
| 2019 | Knowledge, attitude and practice on postpartum haemorrhage among women in Kuantan, Pahang, Malaysia. International Journal of Research in Pharmaceutical Sciences, 10 (3) pp. 2329-2333 |
| 2019 | Maternal diet and its association with human milk energy and macronutrient composition among exclusively breastfeeding Malaysian Malay mothers. Malaysian Journal of Nutrition, 25 (2) pp. 309-320 |
| 2019 | Polyamines deficient diet is a complementary strategy in fighting cancer: analysis on selected medicinal fruits. International Journal of Recent Technology and Engineering, 8 (3S2) pp. 577-585 |
| 2018 | A secondary research on human endocrine physiology in the Al-Qur'an and the ahadith. The International Medical Journal Malaysia, 17 ((Special Issue 2)) pp. 5-9 |
| 2018 | Assessment of prophetic foods consumption among lactating mothers: Combining quantitative & qualitative approaches. The International Medical Journal Malaysia, 17 (Special Issue 1) pp. 181-185 |
| 2018 | Assessment of prophetic foods consumption among lactating mothers: Combining quantitative and qualitative approaches.. International Medical Journal Malaysia, () pp. |
| 2018 | Comparison of the effects of three different Baccaurea angulata whole fruit juice doses on plasma, aorta and liver MDA levels, antioxidant enzymes and total antioxidant capacity. European Journal of Nutrition, 56 () pp. 1-12 |
| 2018 | Phenolic-rich baccaurea angulata modulates inflammatory biomarkers of atherosclerosis. Journal of Nutrition and Metabolism, 2018 () pp. 1-8 |
| 2018 | Pomegranate juice induced cell cycle arrest and apoptosis through mitochondria pathway in human lung adenocarcinoma cells. International Journal of Engineering & Technology, 7 (3.21) pp. 287-292 |
| 2018 | Structural changes and the differential expression of osteoprotegerin (OPG) and receptor activator of nuclear factor kB ligand (RANKL) in subchondral bone during the development of osteoarthriti. Malaysian Applied Biology Journal, 47 (6) pp. 87-96 |
| 2018 | Structural changes and the differential expression of osteoprotegerin (OPG) and receptor activator of nuclear factor kB ligand (RANKL) in subchondral bone during the development of osteoarthritis. Malaysian Applied Biology, () pp. |
| 2018 | The association of maternal diet and polyamines in human milk: a study among Malay ethnic mothers in Kuantan, Malaysia. International Journal of Engineering & Technology, 7 (2.29 (Special Issue 29)) pp. 287-291 |
| 2018 | The knowledge, attitude and practice of prophetic foods consumption among exclusively breastfeeding mothers in Kuantan, Pahang: an exploratory study. International Journal of Allied Health Sciences, 2 (1) pp. 234-243 |
| 2018 | The prophetic foods consumption among exclusively breastfeeding mothers in Kuantan, Pahang: An exploratory study. International Journal of Allied Health Sciences, 2 (1) pp. 234-243 |
| 2017 | A secondary research on human endocrine physiology in Al- Qur'an and Hadith. The International Medical Journal Malaysia, () pp. 1-10 |
| 2017 | Ficus auriculata (fig) extracts induced cell cycle profile changes and apoptosis through caspase-independent pathway in human LungAdenocarcinoma cell line, A549. Journal of Medicinal Plants, 3 (63 (Summer)) pp. 57-67 |
| 2017 | Synthesize and characterization of putrescine sulfur analogues. ESTEEM Academic Journal, 13 (Special Issue) pp. 91-97 |
| 2016 | Baccaurea angulata fruit inhibits lipid peroxidation and induces the increase in antioxidant enzyme activities. European Journal of Nutrition, 55 (4) pp. 1435-1444 |
| 2016 | Organic arsenical exposures stimulates atheroscleorosis through oxidative stress increase and adhesion molecule expression. Journal of Applied Pharmaceutical Science, 6 (11) pp. 040-051 |
| 2016 | Piper sarmentosum induced apoptosis via mitochondrial pathway in human lung adenocarcinoma cells, A549. International Medical Journal of Malaysia (IMJM), 15 (Supplemental issue) pp. 57-57 |
| 2015 | Antioxidant activity and phenolic profile of various morphological parts of underutilised Baccaurea angulata fruit. Food Chemistry, 172 () pp. 778-787 |
| 2015 | Atherosclerosis in chronic organic arsenic (monosodium methylarsonate) exposure. The Malaysian Journal of Pathology, 37 (2) pp. 188-188 |
| 2015 | Ornithine decarboxylase gene expression in human lung adenocarcinoma cell (A549) treated with pomegranate juice. Jurnal Teknologi, 77 (25) pp. 95-99 |
| 2015 | The role of polyamines in anti-proliferative effect of selected malaysian herbs in human lung adenocarcinoma cell line. Jurnal Teknologi, 77 (25) pp. 137-140 |
| 2014 | Use of polyamine transport system by polyamine anthracene conjugates in human leukaemic cells. European Journal of Cancer, 50 () pp. e64-e65 |
| 2013 | Ant 4,4, a polyamine-anthracene conjugate, induces cell death and recovery in human promyelogenous leukemia cells (HL-60). Amino Acids, 44 (4) pp. 1193-1203 |
| 2013 | Changes in the markers of atherosclerosis following administration of Belimbing dayak (Baccaurea angulata) fruit juice in experimental rabbits fed with cholesterol diet. International Journal of Advances in Agricultural & Environmental Engineering (IJAEE), 1 (1) pp. 151-154 |
| 2013 | In vitro antioxidant properties of underutilized baccaurea angulata fruit. International Journal of Advances in Agricultural & Environmental Engineering (IJAEE), 1 (1) pp. 144-150 |
| 2009 | A putrescine–anthracene conjugate : a paradigm for selective drug delivery. Biochemical Journal, 424 () pp. 431-438 |
| 2009 | The polyamine transport system: A means of selective delivery of potentially toxic agents to cancer cells?. Toxicology, 262 (1) pp. 13-13 |
Conference or Workshop Item
| | |
| --- | --- |
| 2021 | An assessment of knowledge, attitude, and practice towards depression and video games among International Islamic University Malaysia students. In: 3rd World Congress on Integration and Islamicisation 2021, |
| 2021 | Knowledge, attitude and practice on female sexual dysfunction ( mati putik) among women in Kuantan Pahang, Malaysia. In: Persidangan Kependudukan Kebangsaan 2021 (PERKKS 2021), |
| 2021 | The effect of Momordica Carantia (Bitter Mellon) Extracts on human Adenocarcinoma Cells Proliferation and Apoptosis. In: 9th International Symposium on Applied Engineering and Sciences 2021, |
| 2021 | The knowledge and attitude of maternal diet and infant allergy prevention among breastfeeding peer counsellors in Pahang. In: 2nd National Infant and Young Child Feeding (IYCF) Scientific Conference 2021, |
| 2020 | Experienced based learning: physiology from Islamic perspective. In: International Putra Innocreative Carnival In Teaching And Learning (PicTL 2020): International Putra Innocreative Poster Competition, |
| 2020 | Knowledge and practice of nutritional cancer therapy based on polyamine deficient diet among cancer patients in Kuantan, Pahang. In: International Conference On Social Sciences And Humanities (ICOSAH IV), |
| 2020 | Organisational leadership experience during undergraduate studies and its associations with the stress level management in workplace: a study among IIUM alumni. In: International Conference On Social Sciences And Humanities (ICOSAH IV), |
| 2020 | Prevalence of cow milk protein allergy (CMPA) and soy allergy and its association with T-IgE and specific IgE composition from lactating maternal serum. In: International Conference on Research and Practices in Science, Technology and Social Sciences (I-CReST) 2020, |
| 2019 | Knowledge and perception on ovarian cyst among women in International Islamic University Malaysia (IIUM) Kuantan, Pahang Malaysia. In: International Environment and Health Conference, |
| 2019 | Knowledge, attitude and practice of infant allergy prevention among mothers in Pahang, Malaysia. In: Simposium Pemindahan Ilmu 2019, |
| 2019 | Parental knowledge, attitude and practice of allergy disease in Selangor. In: The International Conference on Environmental Sustainability and Social Science Management 2019 (ICESM 2019), |
| 2019 | Self-perceive on food allergy prevalence among university student in Selangor. In: The International Conference on Environmental Sustainability and Social Science Management 2019 (ICESM 2019), |
| 2019 | Socio-demographic factors of allergy awareness among pre-university student in Selangor. In: The International Conference on Environmental Sustainability and Social Science Management 2019 (ICESM 2019), |
| 2019 | The knowledge, attitude and practice of infant allergy prevention among breastfeeding peer counselor in Pahang. In: International Conference on Medical and Health Sciences, |
| 2018 | A systematic review on polyamines in human milk and infants formula milk. In: 24th National Conference of the Malaysian Dietitians' Association 2018, |
| 2018 | Amnesia and its relation with concession (Rukhsah) on performing prayer (Solah). In: International Muslim Mental Health Conference 2018, |
| 2018 | Structural changes and the differential expression of osteoprotegerin (OPG) and receptor activator of nuclear factor kb ligand (RANKL) in subchondral bone during the development of osteoarthritis. In: The 15th Symposium of the Malaysian Society of Applied Biology (MSAB 2018), |
| 2018 | The remodelling of tibial trabecular bone in spontaneous animal model of osteoarthritis. In: The 15th Symposium of the Malaysian Society of Applied Biology (MSAB 2018), |
| 2018 | The role of polyamines as a chemopreventive agent in selected prophetic fruits against human lung adenocarcinoma cell line, A549. In: TYAN-YSN International Thematic Workshop 2018, |
| 2018 | Traditional belief and practice on postpartum recovery among mothers in East Coast of Peninsular Malaysia. In: Malaysia Technical Universities Conference on Engineering and Technology (MUCET 2017), |
| 2017 | A narrative review on pathology of amnesia and its relation with cessation (Rukhsah) of performing prayer (Solah). In: 8th National Symposium of Biomedical Science 2017, |
| 2017 | A review on polyamine analogues and its cytotoxic effects against selected human cancer cell lines. In: Fundamental Science Congress 2017 (FSC 2017), |
| 2017 | An investigation on cytotoxicity effect of putrescine-sulphur analogues in breast cancer (MCF-7), human lung adenocarcinoma (A549) and colorectal cancer (HCT-8) cell lines. In: Medical Research Symposium 2017, |
| 2017 | Electron microscopic changes of the liver following exposure to organic arsenic. In: 2nd International Anatomical and Biomedical Scientific Conference 2017 (IABS), |
| 2017 | Polyamines deficient diet is a complementary strategy in fighting cancer: an investigation on selected medicinal fruits. In: ASIA International Multidisciplinary Conference 2017, |
| 2017 | The cytotoxicity effects of spermidine sulphur analogues Type 1 (SSA-1) and Type 2 (SSA-2) against human lung adenocarcinoma cells (A549), human colorectal adenocarcinoma cells (HCT-8), and human breast adenocarcinoma cells (MCF-7). In: Medical Research Symposium 2017, |
| 2017 | Traditional belief and practice on postpartum care recovery among mothers in East Coast of Peninsular Malaysia. In: 4th International Conference on the Roles of the Humanities and Social Sciences in Engineering 2017 (ICoHSE4) & Malaysian-French Biometrics Seminar: Future Applications in Computer Forensics and Digital Investigations (MFBS), |
| 2016 | Comparison between cold temperature (≤ 4°C) and room temperature (≈25°C) mediated synthesis for putrescine-sulphur compound. In: KAHS Research Week (KRW) 2016 in conjunction with 1st Allied Health Scientific Colloquium (AHSC) 2016, |
| 2016 | Physiology of human endocrine system: a review from Islamic perspective. In: 2nd World Congress on Integration and Islamicisation: Focus on Medical and Health Care Sciences (2SWCII 2016), |
| 2016 | Piper sarmentosum (Daun kaduk) induced apoptosis via mitochondrial pathway in human lung adenocarcinoma cells, A549. In: Medical Research Symposium & Pacific Partnership in conjunction with Kuantan Research Day 2016, |
| 2016 | Synthesis and characterization of spermidine containing sulphur. In: 13th Universiti Malaysia Terengganu International Annual Symposium on Sustainability Science and Management (UMTAS 2016), |
| 2016 | Synthesize and characterization of putrescine containing sulphur. In: International Joint Conferences on Science Technology and Social Science, |
| 2016 | The effects of Ficus auriculata (fig) on cell cycle profile and apoptosis activity of Human lung adenocarcinoma cells, A549. In: 3rd Pan-Asian Biomedical Science Conference 2016 Kuala Lumpur, |
| 2016 | The research methodology for assessing prophetic food consumption among lactating mothers. In: 2nd World Congress on Integration and Islamicisation: Focus on Medical and Healthcare Science (2WCII 2016), |
| 2016 | The role of polyamines in growth inhibition induced by Momordica charantia and Gynura procumbens in human lung adenocarcinoma cells, A549. In: 2nd International Conference on Industrial Pharmacy (ICIP 2016), |
| 2015 | Antiproliferative activity of selected prophetic medicinal plants on human lung adenocarcinoma cells, A549. In: International Conference on Advancement in Science and Technology (iCAST 2015) - 'Frontiers in Biotechnology', |
| 2015 | Chronic Monosodium Methylarsonate (MSMA) exposure induces oxidation of Low Density Lipoprotein (LDL) and early atherosclerosis development. In: International Conference on Advancement in Science and Technology (iCAST 2015) - 'Frontiers in Biotechnology', |
| 2015 | Knowledge and practice of postpartum care among mothers in Kuantan, Pahang. In: International Conference on Biomedical & Health Sciences Research (ICBHSR 2015), |
| 2015 | Ornithine decarboxylase gene expression in human lung carcinoma cells, A549 treated with pomegranate juice. In: International Conference on Advancement in Science and Technology (iCAST 2015) - 'Frontiers in Biotechnology', |
| 2015 | Spermidine/spermine N1-acetyltransferase gene expression in A549 cells treated with pomegranate juice. In: International Symposium on Allied Health Sciences, |
| 2015 | The anti-cancer effect of Ant-44 (Spermidine-Anthracene Conjugate) via Ornithine decarboxylase activity in K562 cells. In: International Conference on Antioxidants and Degenerative Diseases (ICADD), |
| 2014 | Antiatherosclerotic effect of Baccaurea angulate: an under-utilized fruit. In: K.A.H.S. Research Week 2014, |
| 2014 | Chemopreventive effect of Punica granatum in human lung carcinoma A549 cells. In: K.A.H.S. Research Week 2014, |
| 2014 | Chemopreventive effect of punica granatum on human lung carcinoma A549 cells. In: International Health Conference IIUM 2014, |
| 2014 | Knowledge and practice of galactogogeus consumption among breastfeeding mothers in Kuantan, Pahang. In: 23rd Congress Obstetrical & Gynaecological Society of Malaysia, |
| 2014 | Knowledge and practice of galactogogues consumption among breastfeeding mothers in Pahang. In: K.A.H.S. Research Week 2014, |
| 2014 | Potential hypocholesterolemic and health benefitsof Baccaurea angulata fruit in hypercholesterolemic rabbits. In: K.A.H.S. Research Week 2014, |
| 2014 | Screening of polyamines in selected Malaysian local plants. In: International Research, Invention and Innovation Exhibition 2014 (IRIIE2014), |
| 2014 | The growth inhibitory effect of Henna (L.inermis) Aqueous extract in human lung cancer cells, A549. In: International Health Conference IIUM 2014, |
| 2013 | In vitro Antioxidant and Lipid Peroxidation inhibitory properties of Baccaurea angulata fruit extracts. In: 5th Global Summit on Medicinal and Aromatic Plants (GOSMAP-5), |
| 2013 | In vivo antioxidant efficacy of Baccaurea angulata fruit extracts . In: 5th Global Summit on Medicinal and Aromatic Plants (GOSMAP-5), |
| 2013 | The cytotoxicity effect of ant-444 in human chronic myeloid leukaemia cells (K 562). In: 27th Scientific Meeting of Malaysian Society of Pharmacology and Physiology (MSPP2013), |
| 2011 | Anthracene polyamine conjugates induce apoptosis in human leukaemic cells. In: International Health Conference IIUM 2011 , |
Book Section
| | |
| --- | --- |
| 2019 | Amnesia and its relation with concession (Rukhsah) on performing prayer (Solah). In: UPM Press, ISBN: 978-967-960-437-5, pp. 125-137 |
| 2019 | Amnesia and its relation with concession (Rukhsah) on performing prayer (Solah). In: UPM Press, ISBN: 978-967-960-437-5, pp. 125-137 |
| 2018 | A review on polyamine analogues and its cytotoxicity effect against selected human cancer cell lines. In: UPM Press, ISBN: , pp. 154-161 |
| 2018 | Integration of Islamic principles in education of physiology of human digestive system. In: IIUM Press, ISBN: 978-967-491-010-5, pp. 92-107 |
| 2018 | Integration of Islamic principles in education of physiology of human digestive system. In: IIUM Press, ISBN: 978-967-491-010-5, pp. 92-107 |
Monograph