Staff Directory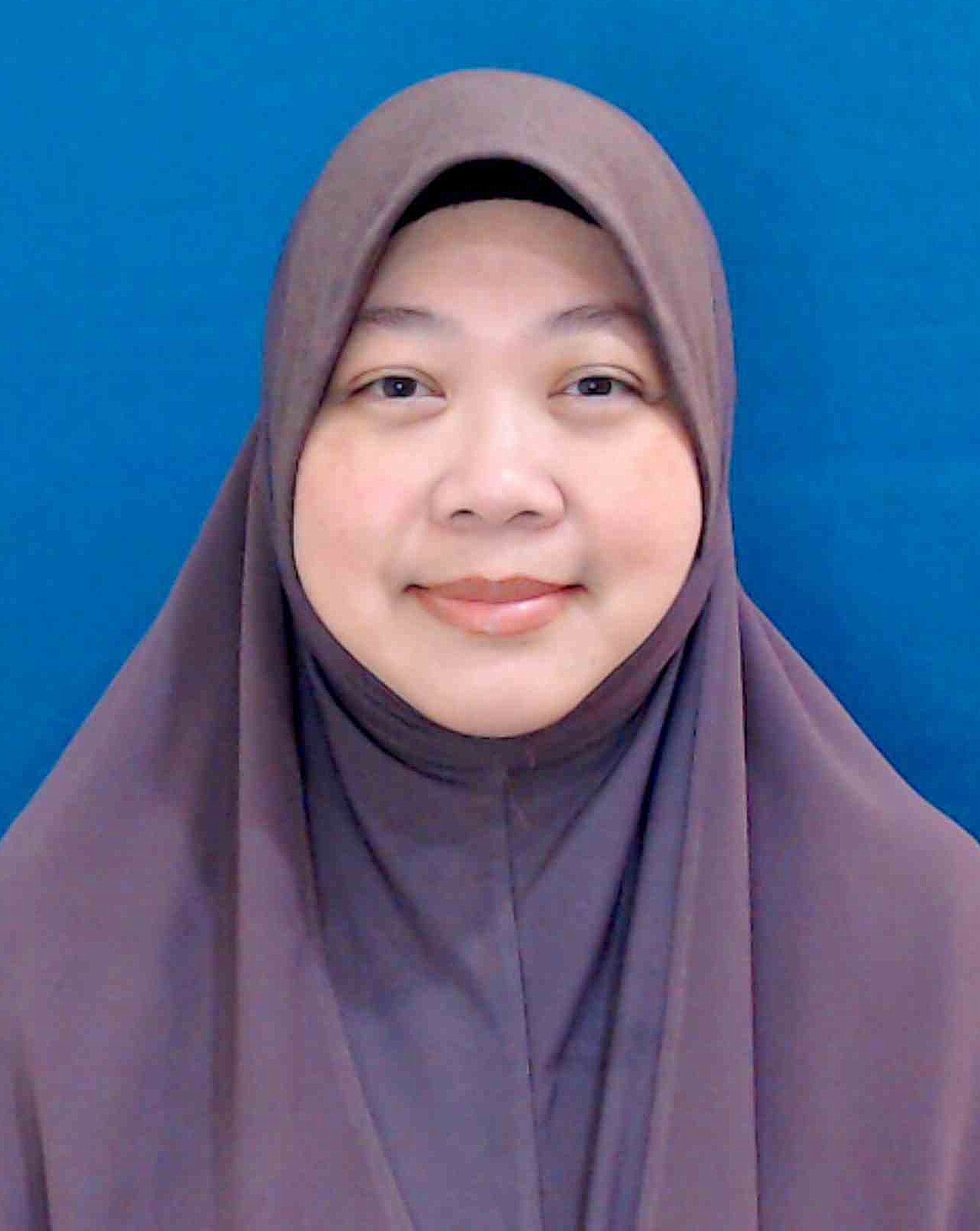 Academic Qualification
Doctor of Philosophy in Biomedical Sciences (Pharmacology) - Doctor of Philosophy, University of Aberdeen
Master of Science in Physiology - Masters Degree, University of Liverpool
Postgraduate Diploma in Islamic Studies - Post Graduate Diploma, International Islamic University Malaysia
Bachelor of Sciece with Education (Biology) - Bachelor Degree, Universiti Teknologi Malaysia (UTM)
Radiah Bt. Abdul Ghani (Assoc. Prof. Dr.)
Associate Professor
IIUM Kuantan Campus
KULLIYYAH OF ALLIED HEALTH SCIENCES

Other's position:
Deputy Dean, Kulliyyah of Allied Health Sciences
---
Expert Profile
Radiah Abdul Ghani graduated from University Technology Malaysia in Biology with Education and was appointed as an Assistant Lecturer in IIUM in 2004 before moving to the University of Liverpool for her MSc in Physiology. She then graduated with Ph.D in Pharmacology from University of Aberdeen in 2012, under  supervision of Professor Heather M Wallace. She studied the polyamine transport system as a potential of effective drug delivery to cancer cells using a series of drug-polyamine conjugates as in vitro model. She had been awarded bursaries and travel grants by British Toxicological Society and Biochemical Society to attend prestigious conferences in European countries. She is currently an active member of British Toxicological Society, Malaysian Association for Cancer Research, and Malaysian Breastfeeding Peer Counselor.
Radiah is enthusiastically involved in research  which aims to facilitate scientific excellence in the discovery and understanding the alternative strategy for cancer prevention using natural products and prophetic medicine. Her research interest includes the mechanism of cell death and the role of polyamines in chemoprevention pathway. In addition to this, she also has great interest in health promotion and knowledge transfer initiative related to maternal and infant's health, especially breastfeeding  and allergic reaction in infants. She also love to explore the integration of islamic perspective in physiology and pharmacology as subjects of interest in her teaching. Currently, she is the Principle Investigator and co-researcher for various research projects funded by Ministry of Higher Education Malaysia. Among her significant achievements are the recipient of High Impact Responsible Research Award  at university level in 2021; Gold Medal in ITEX2021 and Gold Medal in InnoCreative teaching and learning competition in 2022. Presently, Dr Radiah is an Associate Professor at Department of Biomedical Science and serves as Deputy Dean of Student Development & Community Engagement at Kulliyyah of Allied Health Sciences.
Area of Specialisation
Medical And Health ~ Medical And Health Sciences ~ Pharmacology ~ Clinical Pharmacology
Professional Membership
2021 - 2021: Member of Profesional Body / Association: (Member), Malaysian Breastfeeding Peer Counselor (MBfPC)
2021 - 2024: Member of Profesional Body / Association: (Member), Malaysian Association for Cancer Research (MACR)
2021 - 2025: Member of Profesional Body / Association: (Member), Persatuan Saintis Muslim Malaysia (PERINTIS)
2022: Member of Profesional Body / Association: (Associate Member), Majlis Profesor Negara
Research Projects
Completed
| | |
| --- | --- |
| 2021 - 2023 | Kelulut Propolis Extraction Made Easy ? Training of Trigona Propolis extraction using easy and economical method for local apiculture small and medium enterprises (SMEs) |
| 2020 - 2022 | Transferring Knowledge to Breastfeeding Support Group in Pahang: Perceived Insufficient Milk (PIM) through Home-Based Education Tool |
| 2019 - 2023 | `Mati Putik? (Female Sexual Dysfunction): Formulation for Healing based on Malay Medical Manuscript Analysis |
| 2018 - 2019 | Transferring Knowledge to Breastfeeding PC in Pahang: Towards Reduction of Allergic Reaction Among Infants Through Selection of Maternal Diet |
| 2018 - 2020 | Transferring knowledge on childhood sexual abuse to kindergarten teachers |
| 2015 - 2018 | Structural changes and molecular mechanisms of bone remodeling in two different regions of subchondral bone during early osteoarthritis |
| 2015 - 2018 | The Nutritional Composition of Breast Milk and Prophetic Foods Consumption Among Nursing Mothers in Kuantan, Pahang |
| 2014 - 2017 | Paraoxonase-1 (PON-1) and Hepatotoxicity: Bridging the Gap in the Mechanism of Atherosclerosis in Chronic Organic Arsenic Exposure |
| 2013 - 2018 | Polyamine Sulfur Conjugates: A Paradigm for Selective Drug Delivery to Cancer Cells via Polyamine Transport System |
| 2013 - 2015 | Screening For Dominant Expressed Spliced Isoforms of NY-FA and NY-FC in Leukemic Cell Lines |
| 2013 - 2016 | Investigation of Polyamines as Chemopreventive Agent in Selected Prophetic Food Plants in Human Colon Cancer-Derived Metastatic SW620 Cells |
| 2013 - 2016 | Study on Cancer Prevention Strategy by Punica Granatum Extract: The Role of Polyamines in Regulating Cell Cycle and Cell Death in Human Lung Carcinoma A549 Cells |
| 2012 - 2015 | Factors Influence Breastfeeding Practice Among Various Ethnic Mothers in East Coast of Peninsular Malaysia |
| 2011 - 2014 | RU 2011 - The cytotoxicity effect and mode of cell death induced by polyamine anthracene conjugates in human colon cancer cells. |
On-Going
| | |
| --- | --- |
| 2021 - Present | The Role of Polyamines in Chemoprevention Strategy of Cloves (Syzygium Aromaticum) in Doxorubicin-Resistant Liver Cancer Cells |
| 2019 - Present | Evaluation of sound therapy intervention for emotional regulation in Autism Spectrum Disorder (ASD) children using suppression Distortion Product Otoacoustic Emission (DPOAE) and Auditory-Sensory Gating tests (Project 2) |
Award & Recognition
| | | |
| --- | --- | --- |
| 28 Oct, 2022 | Gold Medal, International Putra InnoCreative Poster Competition - Universiti Putra Malaysia (UPM) | National |
| 16 Jul, 2021 | IIUM Takrim Day Award 2021 (High Impact Responsible Research Award) - International Islamic University Malaysia | University |
| 30 Jun, 2021 | KAHS Top 10 Contributors to Kulliyyah's Research Performance 2021 - Kulliyyah of Allied Health Sciences | KCDIO |
| 20 Nov, 2020 | ITEX 2020 Gold Medal - Malaysian Invention and Design Society | International |
| 30 Oct, 2020 | Silver Medal, International Putra InnoCreative Poster Competition 2020 - Universiti Putra Malaysia | International |
| 30 Jun, 2020 | IIUM Takrim Month 2020 (Special Recognition as IIUM Frontliner during Pandemic) - International Islamic University Malaysia | University |
| 07 Sep, 2018 | Recipient of ProGrant Thailand 2018 Sponsorship - German Academic Exchange Service (DAAD) - German Academic Exchange Service (DAAD) | International |
| 25 Nov, 2016 | Supervisor Award (Graduate On Time) - Kulliyyah of Allied Health Sciences | KCDIO |
| 20 Aug, 2014 | Academic Staff Excellent Award 2013 - Kulliyyah of Allied Health Sciences | University |
| 30 Jun, 2014 | Academic Staff Excellent Award - Kulliyyah of Allied Health Sciences | KCDIO |
| 27 Jun, 2014 | Bronze Medal IRIEE 2014 - IIUM | University |