Staff Directory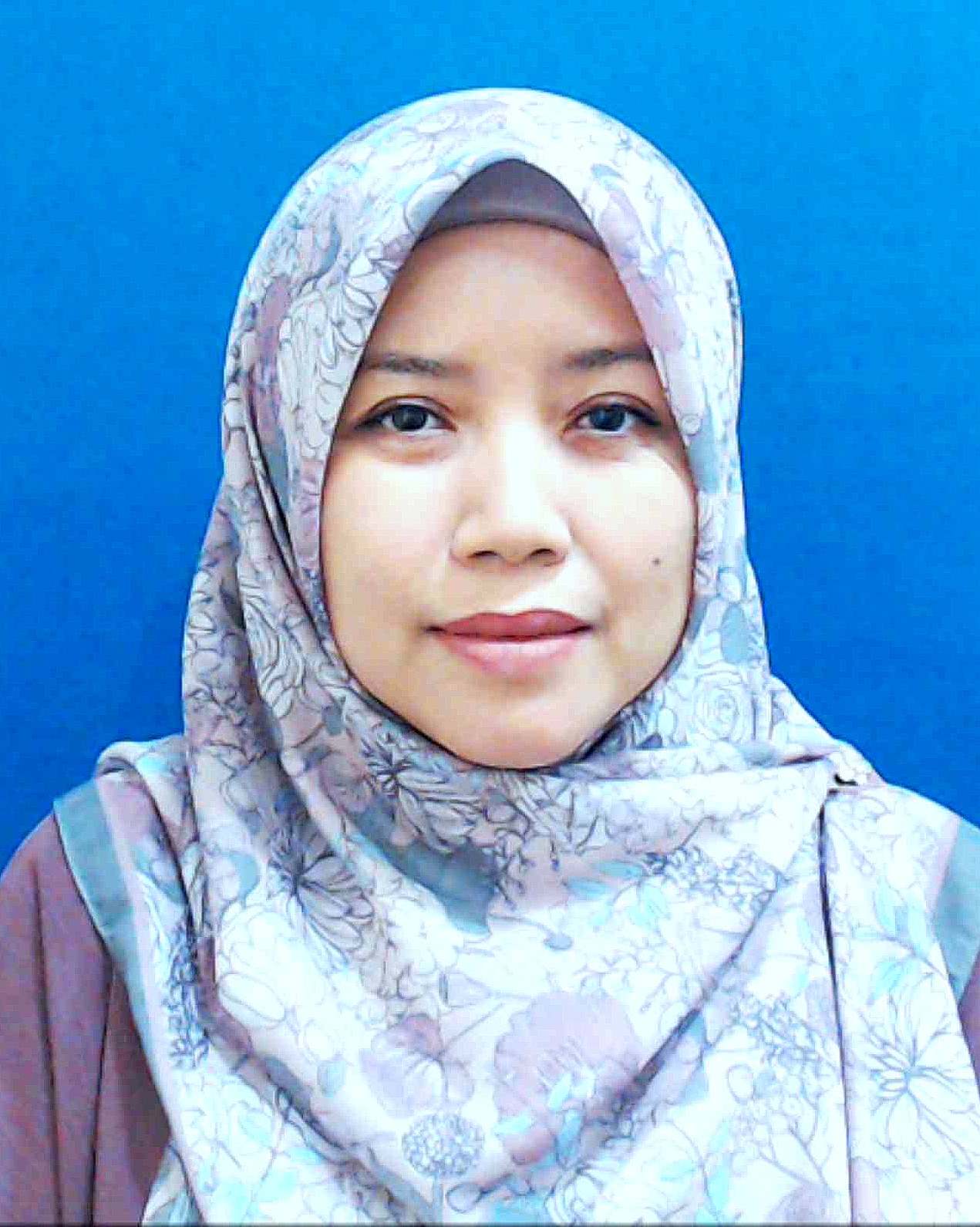 Academic Qualification
Ph.D in Biomedical Sciences - Doctor of Philosophy, University of Bradford
Bachelor in Biomedical Sciences - Bachelor Degree, University of Bradford
A-Level - Certificate, Universiti Teknologi MARA (UiTM)
Suzanah Binti Abdul Rahman (Prof. Dr.)
Professor
IIUM Kuantan Campus
KULLIYYAH OF ALLIED HEALTH SCIENCES
---
arsuzanah@iium.edu.my
5255
Expert Profile
Suzanah Abdul Rahman obtained her BSc (Hons) in Biomedical Sciences and PhD degrees from the University of Bradford, United Kingdom. Upon completion of her PhD, she returned to Malaysia in 1998. Having had to leave her brief attachment at the Universiti Kebangsaan Malaysia (UKM) in Kuala Lumpur, Suzanah took up a lecturer position at the IKIP College of Kuantan [now University College of Yayasan Pahang (UCYP)]. She was later appointed to the post of Deputy Director of Studies in 2001 until the end of her tenure at the organization in 2003.
In August 2003, Suzanah began her journey as a lecturer at the Kuantan Campus of International Islamic University Malaysia (IIUM) and courses taught include pharmacology, toxicology, research methodology and ethics, environmental health, natural products & herbal medicine, food toxicology and ocular pharmacology, to name a few.
Suzanah is the pioneer academic who has helped developed and established the Kulliyyah of Allied Health Sciences in IIUM since 2003. Commencing 2004, she was appointed as the Deputy Dean for Student Affairs and in subsequent years as the Deputy Dean for Research & Postgraduate and also Deputy Dean for Academic Affairs, each with the length of tenure of no less than 3 to 4 years. In 2015, she was appointed as the Deputy Director for the Institutional & Academic Quality Management Office (OIAQM) of IIUM Kuantan to assist the University in the application for Self-Accreditation status, which was consequently achieved in 2017. In January 2018, Suzanah was appointed as Dean of the Kulliyyah of Health Sciences until her tenure ended in July 2021.
Through involvement in many leadership roles, Suzanah has acquired skillsets especially in education and quality management. She has undergone numerous trainings such as that by Dale Carnegie & Associates, Inc. and SIRIM. She is also a qualified ISO Internal Auditor in IIUM and has contributed to the Malaysian Qualifications Agency (MQA) as a Programme and Self-Accreditation Panel Assessor and Auditor since 2010. With these experiences, Suzanah has assisted various faculties across the Kuantan and Gombak IIUM Campuses in the conduct of Outcome-Based Education workshops. Suzanah is also an appointed member of the IIUM Research Ethics Committee (IREC) since 2011 and is the current Deputy Chairman.
For her work in reproductive toxicology, Suzanah has received various fundings namely from the Ministry of Higher Education (ERGS) and the Ministry of Agriculture and Agro-Based Industry (NRGS). Her research interests include the use of natural products in Assisted Reproductive Techniques (ART) and the application of toxicology in the determination of adverse health reactions. Suzanah has since conducted related workshops in embryology at University level and has received awards for the presentation and exhibition of her work in paternal drug toxicity and natural product effects on gametes of especially mouse and embryo.
In August 2019, Suzanah was appointed by the Ministry of Higher Education (MOHE) as the Chairman for the Deans Council for Health Sciences for Public Universities of Malaysia until July 2021. During this appointment, her many achievements included the successful organization of 'Bengkel Hala Tuju Profesion Sains Kesihatan Peringkat Kebangsaan' on the 31st of May to 1st of June 2021.
She is presently active in teaching and learning at IIUM as well as in assisting in matters of quality assurance and course/programme development. Suzanah is also an active member in academic societies such as the Malaysian Society for Toxicology (MySOT).
Originally from Kuala Lumpur, Suzanah has now lived in Kuantan with her husband and six children for more than 20 years.
Area of Specialisation
Medical And Health ~ Medical And Health Sciences ~ Complementary/Alternative Medicine ~ Toxicology - Reproductive Toxicology and the use of Natural Products
Professional Membership
Member of Profesional Body / Association, Malaysian Society of Pharmacology & Physiology (MSPP)
Member of Profesional Body / Association, Laboratory Animal Science Association of Malaysia (LASAM)
Member of Profesional Body / Association, Malaysian Society of Toxicology (MySOT)
Member of Profesional Body / Association, Asian Bioethics Association
2022: Member of Profesional Body / Association: (Ahli Majlis Profesor Negara), Majlis Profesor Negara
Teaching Responsibilities
| | |
| --- | --- |
| PATHOLOGY & PHARMACOLOGY | 2023/2024 |
| PHARMACOLOGY | 2023/2024 |
Research Projects
Completed
| | |
| --- | --- |
| 2018 - 2023 | Systemic Approach on the Book of Life: Methods, Theories and Implications |
| 2014 - 2017 | Effects of Eurycoma Longifolia Standardized Extract on Female Reproductive Disposition and Perturbation Pathways |
| 2013 - 2017 | Isolation, Quantification and Formulation of Bioactive Peptides (Adipokines) for Diabetes and Obesity From Adipose Tissues In Halal Meat |
| 2013 - 2017 | Salvaging the Embryo From Effects of Toxic Paternal Exposure |
| 2012 - 2013 | Predictive Value of DNA Sperm Integrity Tests on Male Fertility |
| 2011 - 2012 | Use of Monolayer Cultured Rabbit Corneal Keratocytes for Screening the Safety of Eye Toner Solutions in Vitro: A Preliminary Analysis. |
| 2011 - 2015 | Exploring the Potential of Biosynthetic Cartilage Composite Utilizing Poly (Lactic-Co-Glycolic Acid) and Fibrin Glue as Cells Carrier for Joint Resurfacing |
| 2011 - 2014 | RU 2011 -The role of thymoquinone in mediating male fertility effects of cyclophosphamide on embryo development. |
| 2010 - 2013 | Cyclophosphamide Exposure and the Protective Effects of Nigella Sativa on the Reproductive Capacity of Mice |
| 2008 - 2011 | Psychosocial Problems of Patients with Thalassaemia and Their Families: A Quantitative Study |
On-Going
| | |
| --- | --- |
| 2013 - Present | IIUM MOLECULAR AND CELLULAR BIOLOGY RESEARCH CLUSTER (iMoleC) |
| 2012 - Present | Orthopaedics, Musculoskeletal and Bioethical Research Unit |
| 2011 - Present | Three Months Wear of Blincon Cosmetic Contact Lenses: Effect on Ocular Parameters and Psychological Assessment |
Publications
Article
| | |
| --- | --- |
| 2023 | Combinational antidiabetic effects of Curcuma longa L. and Trigonella foenum-graecum L. extracts in alloxan induced type-1 diabetic rats. Research Journal of Pharmacy and Technology, 16 (2) pp. |
| 2023 | Knowledge and concerns on infertility and assisted reproductive technology among graduating students of KAHS at IIUM Kuantan. International Journal of Allied Health Sciences (IJAHS), () pp. |
| 2023 | Myo-inositol ameliorative effects on cryo-survival of post-thawed abnormal human sperms quality towards infertility care. Journal of Reproductive Biotechnology and Fertility, () pp. |
| 2023 | Systems thinking approach on foetal abnormalities associated with alpha-fetoprotein level. IIUM Medical Journal Malaysia (IMJM), 22 (2) pp. 29-38 |
| 2022 | An analytical study on screening methods of foetal abnormalities associated with alpha-fetoprotein level. Revelation and Science, 12 (2) pp. 53-70 |
| 2021 | Malaysia towards an ageing nation: nutritional balance and the golden years. Social Protection Insight : The New Narrative - Turning the Tide on Inequality, 5 () pp. 20-26 |
| 2021 | Method of explanation in biological systems as applied on medical sciences. Malaysian Journal of Medicine and Health Sciences, 17 (Supplement 5) pp. 57-57 |
| 2020 | Effect of estradiol on gamete development and behavior in zebrafish model. Journal of Biomedical and Clinical Sciences, 5 (2) pp. 17-26 |
| 2020 | The study of fertility and its association with socio-demographic characteristics and physical activity among married females. International Journal of Allied Health Sciences, 4 (3) pp. 1553-1562 |
| 2019 | Evaluation of acute and sub-acute oral toxicity of the aqueous extract of aquilaria malaccensis leaves in sprague dawley rats. Asia-Pacific Journal of Molecular Biology and Biotechnology, 27 (1) pp. 20-32 |
| 2019 | Trimmed off adipocytes: a source of newly secreted adipokines. Progress in Nutrition, 21 (Supplement 1) pp. 80-85 |
| 2018 | Effects of eurycoma longifolia standardized extract on estradiol valerate-induced teratogenicity in female rats. International Journal of Pure and Applied Mathematics, 118 (Special Issue) (24a) pp. 1-23 |
| 2018 | Fish scales as a bioindicator of potential marine pollutants and carcinogens in Asian sea bass and red tilapia within the coastal waters of Pahang, Malaysia. Journal of Coastal Research, Special Issue 82 Fall () pp. 120-125 |
| 2018 | Islamic perspectives of reproductive and maternal health: what role can Nigerian Muslim religious leaders play in the prevention of maternal mortality? –With Particular Reference to Zamfara State NorthWest Nigeria. International Medical Journal Malaysia, 17 (Special issue 1) pp. 7-14 |
| 2018 | Quantitative paper-based detection of male fertility biomarkers. International Journal of Research in Pharmaceutical Sciences, 9 (Special Issue 2) pp. 17-26 |
| 2017 | Awareness of vesicovaginal fistula among health workers in some health facilities of Zamfara state, Northwest Nigeria. PhOL - PharmacologyOnLine, 1 () pp. 89-97 |
| 2017 | Investigating the potential of Nigella Sativa and thymoquinone in salvaging the embryo from effects of toxic paternal exposure to cyclophosphamide. The International Medical Journal of Malaysia, 16 (1) pp. 99-106 |
| 2017 | Investigating the potential of Nigella sativa and thymoquinone in salvaging the embryo from effects of toxic paternal exposure to cyclophosphamide. International Medical Journal Malaysia, 16 (1) pp. 99-106 |
| 2017 | Philosophy of modern bioengineering. IIUM Engineering Journal, 18 (2) pp. 16-33 |
| 2017 | Prophylactic effects of Nigella sativa extract and thymoquinone against cyclophosphamide-induced sperm head abnormalities and chromatin instability in mice. Bulletin of Environment, Pharmacology and Life Sciences, 6 (10) pp. 5-16 |
| 2017 | The potential of standardized quassinoid-rich extract of Eurycoma longifolia in the regulation of the oestrous cycle of rats. Asian Pacific Journal of Tropical Biomedicine, 7 (1) pp. 27-31 |
| 2016 | Antinociception of petroleum ether fraction derived from crude methanol extract of Melastoma malabathricum leaves and its possible mechanisms of action in animal models. BMC Complementary and Alternative Medicine, 16 (1) pp. 488-1 |
| 2016 | Health care seeking behavior of pregnant women in Gusau Metropolis of Zamfara State, Northern Nigeria. International Journal of Science for Global Sustainability ( IJSGS), 2 (1) pp. 75-85 |
| 2016 | Misconceptions about disease among parents of thalassaemic patients: A qualitative study. International Medical Journal Malaysia, 15 (Supplemenet Issue) pp. 96-96 |
| 2016 | Possible mechanisms of antinociception of methanol extract of Melastoma malabathricum leaves. Brazilian Journal of Pharmacognosy, 26 (5) pp. 586-594 |
| 2016 | The Islamic religious leaders as health promoters: improving maternal health in selected communities of Zamfara State, Nigeria. Journal of Reproduction and Fertility, 7 (1) pp. 8-14 |
| 2016 | The philosophical foundations of modern bioengineering. IIUM Engineering Journal, () pp. |
| 2015 | Evaluation of three dimensional construct engineered from poly(Lactic-co-glycolic acid)/fibrin hybrid scaffold using rabbit bone marrow mesenchymal stem cells for osteochondral defect repair. Jurnal Teknologi, 77 (25) pp. 77-82 |
| 2015 | Intervention programmes and policies for maternal mortality reduction in Zanfara State, Northwest, Nigeria: a review 2005-2015. International Journal of Advanced Research in Social Engineering and Development Strategies, 3 (1) pp. 157-173 |
| 2015 | Maternal mortality and the implementation of maternal health policies in Zamfara state: challenges and issues. International Journal of Advanced Research in Social Engineering and Development Strategies, 3 (1) pp. 107-117 |
| 2015 | Preliminary study on the effect of commercially available eye toners on rabbit corneal keratocytes proliferation and migration. Regenerative Research, 4 (1) pp. 13-22 |
| 2015 | The health MDGs in Zanfara state with emphasis on maternal mortality 2010-2015: perspectives and challenges. Journal of Development Administration, 2 (1) pp. 145-157 |
| 2015 | The potential of 3-dimensional construct engineered from poly(lactic-co-glycolic acid)/fibrin hybrid scaffold seeded with bone marrow mesenchymal stem cells for in vitro cartilage tissue engineering. Tissue and Cell, 47 (4) pp. 420-430 |
| 2015 | The potential of 3-dimensional construct engineered from poly(lactic-co-glycolic acid)/fibrin hybrid scaffold seeded with bonemarrow mesenchymal stem cells for in vitro cartilage tissue engineering. Tissue and Cell, 47 (4) pp. 420-430 |
| 2014 | Cell proliferation assay and sulphated glycosaminoglycan production in poly(lactic-co-glycolic acid)-based scaffolds seeded with bone marrow mesenchymal stem cells for cartilage tissue engineering. Regenerative Research, 3 (2) pp. 163-164 |
| 2014 | Effects of thymoquinone supplementation on cyclophosphamide toxicity of mouse embryo in vitro. Global Veterinaria, 12 (1) pp. 80-90 |
| 2014 | Evaluation of bone marrow mesenchymal stem cells growth in vitro for cartilage tissue engineering. Regenerative Research, 3 (2) pp. 118-119 |
| 2014 | Impact of thymoquinone supplementation on immobilisation stress-induced changes in reproductive characteristics of male mice. Journal of Applied and Natural Science, 6 (1) pp. 1-5 |
| 2014 | The prophylactic effect of Nigella sativa against Cyclophosphamide in the ovarian follicles of matured adult mice: A preliminary study. The Journal of Animal and Plant Sciences, 24 (1) pp. 81-88 |
| 2013 | Anti-bacterial and anti-fungal activity of coleus leaves consumed as breast-milk stimulant. Nutrition and Food Science , 43 (6) pp. 582-590 |
| 2013 | Determinants of food choice among adults in an urban community: a highlight on risk perception. Nutrition and Food Science , 43 (5) pp. 413-421 |
| 2013 | Effects on mouse spermatogenesis and DNA fragmentation following exposure to cyclophosphamide and thymoquinone. European International Journal of Science and Technology, 2 (7) pp. 119-136 |
| 2013 | Protective effect of black seed nigella sativa (l.) Against cyclophosphamide-induced toxicity on reproductive and acrosomal function in mice. Middle-East Journal of Scientific Research, 17 (7) pp. 955-964 |
| 2013 | The potential role of Red Tilapia (Oreochromis niloticus) scales: allergic reaction test in mice. Journal of Applied Pharmaceutical Science, 3 (10) pp. 45-50 |
| 2013 | Torbangun (Coleus amboinicus Lour) extracts affect microbial and fungus activities. Journal of Nutritional Therapeutics , 2 (4) pp. 194-200 |
| 2011 | Thalassaemia : a study on the perception of patients and family members. Medical Journal of Malaysia , 66 (4) pp. 326-334 |
| 2011 | Thalassaemia: A study on the perception of patients and family members. Medical Journal of Malaysia, 66 (4) pp. 326-334 |
| 2008 | The impact of the teaching of ethics in a medical and allied health sciences curriculum in International Islamic University Malaysia. International Medical Journal Malaysia, 7 (1) pp. |
| 2000 | Role of O6-alkylguanine-DNA alkyltransferase in the resistance of mouse spermatogenic cells to O6-alkylating agents. Journal of Reproduction and Fertility, 119 () pp. 339-346 |
| 1996 | Potentiation of testicular cytotoxicity by the alkyltransferase inhibitor O6 benzylguanine and the 5-fluorouracil/N-(2-chloroethyl)-N-nitrosourea molecular combination, B.4152. Reproductive Toxicology , 10 (1) pp. 71-77 |
Conference or Workshop Item
| | |
| --- | --- |
| 2021 | Method of explanation in biological systems as applied on medical sciences. In: 3rd World Congress on Islamicisation and Integration 2021, |
| 2019 | Fit for birth : the do's and the dont's. In: WowMom Workshop 2019, |
| 2018 | Effects of Eurycoma longifolia standardized extract on female reproductive disposition and perturbation pathways. In: NKEA Agriculture EPP#1 High-value Herbal Products, |
| 2017 | Cytotoxicity of eurycoma longifolia root extract on female adenocarcinoma cell lines. In: 3rd International Conference on Advances in Medical Science (ICAMS 2017), |
| 2017 | Effects of Eurycoma longifolia standardized extract on Estradiol valerate-induced teratogenicity in female rats. In: ASIA International Multidisciplinary Conference (AIMC 2017), |
| 2017 | Structure and function of the zona pellucida: current state of knowledge. In: The Annual Conference of the Malaysian Association of Clinical Embryologists (MACE) 2017, |
| 2016 | Anticancer effects of eurycoma longifolia, Nigella sativa and hibiscus sabdariffa on ovarian cancer cells. In: KAHS Research Week (KRW) 2016 in conjunction with 1st Allied Health Scientific Colloquium (AHSC) 2016, |
| 2016 | Bioartificial Articular Cartilage Substitute (BACS): today's innovation for active tomorrows. In: IRIIE 2016 Commercial Potential Award, |
| 2016 | Effects of eurycoma longifolia (TAF 273) on oestrous cycle and reproductive hormones of normal rats during 14-days treatment. In: KAHS Research Week (KRW) 2016 in conjunction with 1st Allied Health Scientific Colloquium (AHSC) 2016, |
| 2016 | Effects of Eurycoma longifolia on the reproductive cycle of female rats. In: 3rd Pan-Asian Biomedical Science Conference 2016 Kuala Lumpur, |
| 2016 | Natural products, A.R.T. & infertility. In: 20 16 2nd International Symposium on Health and Medical Sciences (ISHAMS 2016), |
| 2016 | Optimization of signalling biomarkers in detecting male infertility. In: KAHS Research Week (KRW) 2016 in conjunction with 1st Allied Health Scientific Colloquium (AHSC) 2016, |
| 2016 | Potential effects of Nigella sativa and thymoquinone on the foetal development of cyclophosphamide-treated male mice. In: International Conference on Biosciences & Medical Engineering (ICBME2016), |
| 2016 | The philosophical foundations of modern bioengineering. In: 4th International Conference on Biotechnology Engineering (ICBioE '16), |
| 2016 | The potential of Nigella Sativa and thymoquinone in salvaging the embryo from effects of toxic paternal exposure. In: ICT/BIO ASIA 2016 Regional Workshop Programme, |
| 2016 | The potential of nigella sativa and thymoquinone in salvaging the embryo from effects of toxic paternal exposure. In: KAHS Research Week (KRW) 2016 in conjunction with 1st Allied Health Scientific Colloquium (AHSC) 2016, |
| 2015 | Activation of mouse oocytes and in vitro embryo enhancing potential of Nigella Sativa. In: The 2nd International Conference on Advances in Medical Science (ICAMS), |
| 2015 | Evaluation of three-dimensional construct engineered from poly(lactic-co-glycolic acid)/fibrin hybrid scaffold seeded with rabbit bone marrow Mesenchymal stem cells for osteochondral defect repair. In: International Conference on Advancement in Science and Technology (iCAST 2015) - 'Frontiers in Biotechnology', |
| 2015 | Short-term effects of TAF 273 on oestrous cycle and reproductive hormones of normal rats. In: 5th International Conference on Advancement in Science and Technology (iCAST 2015), |
| 2015 | The chemopreventive effects of Nigella sativa extract and Thymoquinone in a paternal toxicity study. In: International Conference on Advancement in Science and Technology (iCAST 2015) - 'Frontiers in Biotechnology', |
| 2014 | The effect of Nigella sativa extract on mouse oocyte activation. In: International Health Conference IIUM (IHCI 2014), |
| 2014 | The use of poly(lactic-co-glycolic acid) and fibrin scaffolds for articular cartilage tissue engineering . In: International Health Conference IIUM (IHCI) 2014, |
| 2012 | Coleus Amboinicus exhibits anti-microbial and anti-fungus activities and having no toxicity at highest doses assessed in mice. In: Malaysian Sciences and Technology Congress 2012 , |
| 2011 | Bioethics in tissue engineering : an Islamic perspective. In: International Health Conference IIUM 2011 , |
| 2011 | Bioethics in tissue engineering: an Islamic perspective. In: International Conference of Allied Health Sciences 2011, |
| 2011 | Thalassaemia management: patients' and family members' perspectives. In: 9th Malaysian National Haematology Scientific Meeting, |
| 2011 | Thalassaemia: a study on the perception of patients and family members. In: 12th International Conference on Thalassaemia and the Haemoglobinopathies 14th TIF International Conference for Patients and Parents , |
Book Section
| | |
| --- | --- |
| 2021 | Leadership and the value of silence. In: Kulliyyah of Islamic Revealed Knowledge and Human Sciences & Majlis Keselamatan Negara, ISBN: 978-967-19812-0-7, pp. 227-229 |
| 2021 | Leadership and the value of silence. In: Kulliyyah of Islamic Revealed Knowledge and Human Sciences & Majlis Keselamatan Negara, ISBN: 978-967-19812-0-7, pp. 227-229 |
| 2021 | Malaysian Research and Development Classification System 7th Edition. In: MASTIC, MOSTI, ISBN: , pp. |
| 2019 | The Kulliyyah of Allied Health Science : pioneering quality health and well-being. In: IIUM Press, ISBN: 9789674910358, pp. 393-404 |
| 2019 | The Kulliyyah of Allied Health Science : pioneering quality health and well-being. In: IIUM Press, ISBN: 9789674910358, pp. 393-404 |
| 2017 | Knowledge, attitude and perception of Islamic religious leaders on maternal health issues in Zamfara state, Northwest, Nigeria: a qualitative study. In: Partridge Publishing Singapore, ISBN: 978-1-4828-8192-9, pp. 1-13 |
| 2011 | Bioethics and biotechnology: A holistic approach in Islamic perspectives . In: IIUM Press, ISBN: 9789674182007, pp. 1-15 |
Monograph