Staff Directory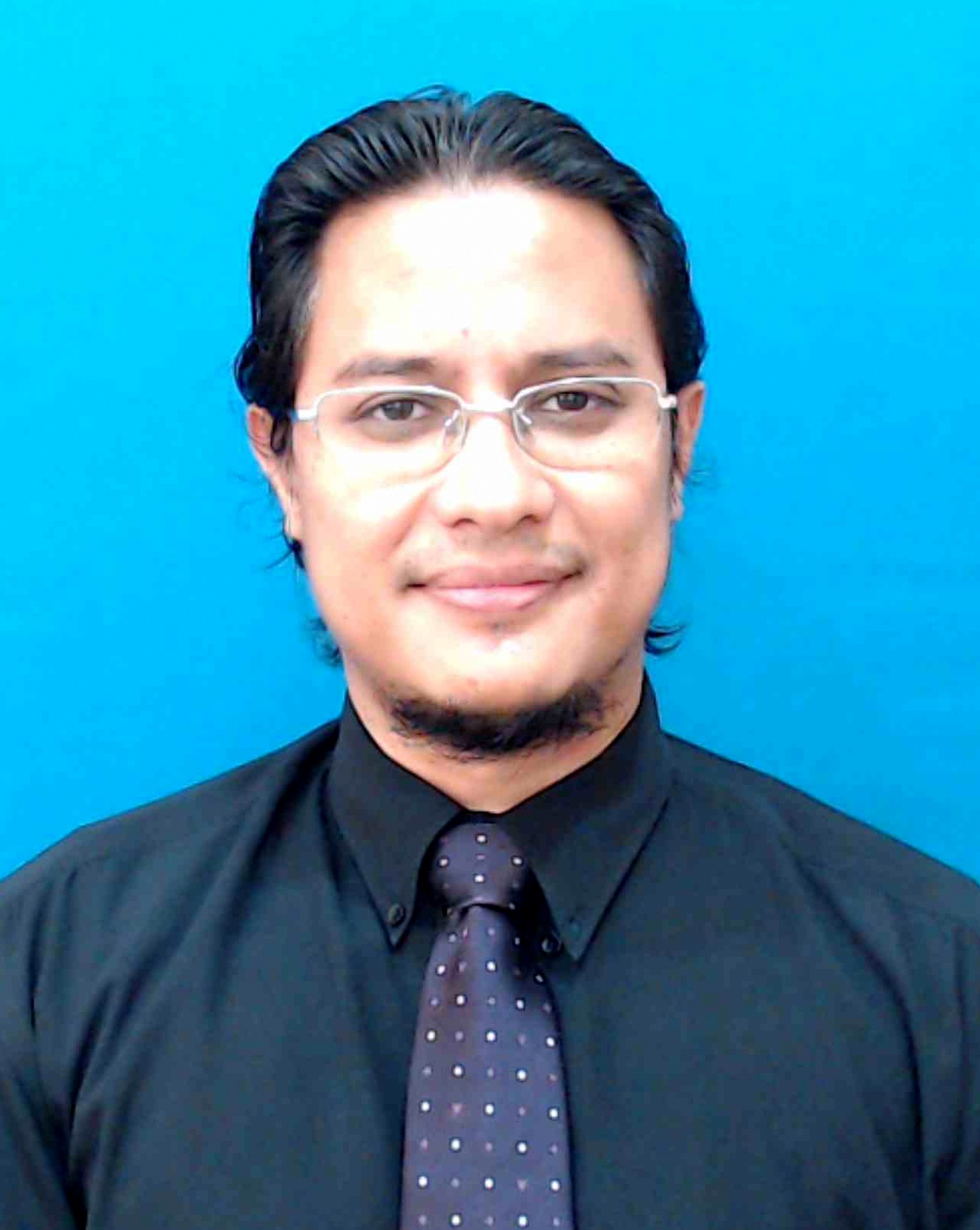 Academic Qualification
Doctor of Philosophy - Doctor of Philosophy, University of Wollongong
Master of Science (Health Science) - Masters Degree, University Kebangsaan Malaysia
Bachelor of Science (Nutrition) - Bachelor Degree, University Kebangsaan Malaysia
Wan Azdie Bin Mohd. Abu Bakar (Assoc. Prof. Dr.)
Associate Professor
IIUM Kuantan Campus
KULLIYYAH OF ALLIED HEALTH SCIENCES
---
Expert Profile
Dr. Wan Azdie bin Mohd Abu Bakar obtained his Bachelor and Master degrees in Nutrition from University Kebangsaan Malaysia. After completion of his Master degree, he joined IIUM as a lecturer. He then completed his Ph.D in Australia before returning to IIUM in 2010. Currently he is an Associate Professor in the Department of Nutrition Sciences. His passion for teaching led him to become the recipient of the Best Teacher Award during the IIUM Quality Day 2013 and KAHS Murabbi Award during Takrim Day 2021. Dr Wan Azdie was the Head for the Department of Nutrition Sciences from July 2011 to May 2014 before he became the Dean for the Kulliyyah of Allied Health Sciences from June 2014 until December 2017. 
Dr. Wan Azdie is a life member of the Nutrition Society of Malaysia (NSM) and Malaysian Association for the Study on Obesity (MASO). He is also actively involved as a member in several technical working groups and committees related to nutrition under the Ministry of Health Malaysia. His main research interest is nutrition, focusing on public health issues including food security, obesity and also nutrition education.
Area of Specialisation
Medical And Health ~ Medical And Health Sciences ~ Public Health ~ Other Public Health n.e.c.
Professional Membership
2016: Member of Profesional Body / Association: (Life member), Malaysian Association for the Study of Obesity
2017: Member of Profesional Body / Association: (Life member), Nutrition Society of Malaysia
Teaching Responsibilities
| | |
| --- | --- |
| ADVANCED NUTRITION | 2020/2021 2019/2020 |
| COMMUNITY NUTRITION PLACEMENT | 2021/2022 2020/2021 2019/2020 |
| DEVELOPMENTAL PSYCHOLOGY FOR HEALTH SCIENCE | 2020/2021 2018/2019 |
| DEVELOPMENTAL PSYCHOLOGY FOR HEALTH SCIENCES | 2019/2020 |
| DEVELOPMENTAL PSYCHOLOGY IN HEALTH SCIENCES | 2020/2021 2019/2020 |
| EPIDEMIOLOGY & RESEARCH METHODOLOGY | 2015/2016 2014/2015 2013/2014 2012/2013 |
| FAMILY MANAGEMENT AND PARENTING | 2013/2014 2012/2013 |
| LEADERSHIP AND MANAGEMENT | 2013/2014 |
| NUTRITION EDUCATION & HEALTH PROMOTION | 2021/2022 2020/2021 2019/2020 2018/2019 2017/2018 |
| NUTRITION EDUCATION AND HEALTH PROMOTION | 2016/2017 2015/2016 2014/2015 2013/2014 2012/2013 2011/2012 2010/2011 |
| NUTRITION IN LIFE CYCLE | 2013/2014 2011/2012 2010/2011 |
| NUTRITION POLICY & FOOD SECURITY | 2021/2022 2020/2021 2019/2020 2018/2019 |
| NUTRITIONAL STATUS ASSESMENT | 2016/2017 2015/2016 2013/2014 2012/2013 2010/2011 |
| Principles of Food Preparation | 2021/2022 2020/2021 2019/2020 2016/2017 2010/2011 |
| RESEARCH PROJECT 1 | 2012/2013 |
| RESEARCH PROJECT IN DIETETICS 1 | 2020/2021 2017/2018 2016/2017 2015/2016 |
| RESEARCH PROJECT IN DIETETICS 2 | 2021/2022 2020/2021 2019/2020 2018/2019 2016/2017 2015/2016 2012/2013 |
| SEMINARS IN NUTRITION & DIETETICS | 2021/2022 |
| SOCIAL AND CULTURAL ISSUES IN FOOD AND NUTRITION | 2017/2018 2016/2017 2015/2016 2014/2015 2013/2014 2012/2013 2011/2012 2010/2011 |
| SOCIO-CULTURAL ASPECTS OF NUTRITION | 2022/2023 2021/2022 2020/2021 2019/2020 2017/2018 |
| STUDY CIRCLE 1 | 2011/2012 |
| STUDY CIRCLE 2 | 2011/2012 |
| STUDY CIRCLE 2 (SISTER) | 2012/2013 |
| SUSTAINABLE DEVELOPMENT: ISSUES, POLICIES AND PRACTICES | 2021/2022 |
Research Projects
Completed
| | |
| --- | --- |
| 2016 - 2020 | Exploring the Utilization of Geographic Information System to study the root causes of obesity in Kuantan, Pahang |
| 2012 - 2016 | The Mapping and Risk Prediction of Obesity among Children and Adolescents |
| 2011 - 2016 | RU 2011 -Investigation on Sugar Craving Among Malaysia Adult and Its Relation to Sweetness Perception. |
On-Going
| | |
| --- | --- |
| 2020 - Present | THE EFFECTS OF A WEB-BASED NUTRITION INTERVENTION ON MOTHERS? KNOWLEDGE, ATTITUDE AND PRACTICE IN PREVENTING STUNTING AMONG CHILDREN IN PAHANG |
| 2019 - Present | Intervention Program for Stunting Problem among Children in Pahang #anakmalaysiatinggi |
| 2011 - Present | KVC Book Project 2011- Allied Health Sciences: Enhancing the Healthcare |
| 2011 - Present | Assessment of Household Food Security Status Among Welfare Recipient in Kuching, Sarawak |
| 2010 - Present | Nutritional Status, Physical Activity and Food Intake Assessment of Boarding School Students in Malaysia |
| 2010 - Present | Collection of Biological Materials and DNA Extraction from Boarding School Students for Further Analysis on Genetic Susceptibility Markers of Adolescent Obesity |
Award & Recognition
| | | |
| --- | --- | --- |
| 14 Mar, 2013 | Best Teacher Award for IIUM Quality Day 2013 - IIUM | University |
Publications
Article
| | |
| --- | --- |
| 2022 | Changes in health‑related lifestyles and food insecurity and its association with quality of life during the COVID‑19 lockdown in Malaysia. BMC Public Health, (1150) pp. 1-9 |
| 2021 | Application of GIS‑based DRASTIC model approaches in assessing groundwater vulnerability for shallow alluvial aquifer deposited. Arabian Journal of Geosciences, 14 (23) pp. 1-21 |
| 2021 | Eating behaviours of normal and overweight female undergraduate students in positive and negative emotions. Food Research, 5 (2) pp. 113-119 |
| 2021 | Malaysia towards an ageing nation: nutritional balance and the golden years. Social Protection Insight : The New Narrative - Turning the Tide on Inequality, 5 () pp. 20-26 |
| 2021 | Pastikan bakul makanan penuhi keperluan nutrisi keluarga. Berita Harian, 06 July 2021 () pp. |
| 2021 | Translation and validation of food insecurity experience scale (FIES). Malaysian Journal of Nutrition, 27 (3) pp. 449-459 |
| 2021 | Ulam raja berpotensi kuatkan minda. Majalah Sains, 29 September 2021 () pp. |
| 2020 | An evaluation of the quality of online health information focusing on weight management. International Journal of Allied Health Sciences, 4 (3) pp. 1563-1572 |
| 2020 | Food insecurity situation in Malaysia: findings from Malaysian Adult Nutrition Survey (MANS) 2014. Malaysian Journal of Public Health Medicine, 20 (1) pp. 167-174 |
| 2020 | Healthy eating and physical activity among female students of IIUM Kuantan post weight-loss programme participation. International Journal of Allied Health Sciences, 4 (3) pp. 1299-1308 |
| 2020 | Keracunan Makanan : Kerana Puding Badan letih, Kerana Laksa Badan Binasa. Majalah Sains, () pp. |
| 2020 | Normal atau tak tumbesaran anak anda? Jom baca perkongsian pakar tentang 'bantut'!. siraplimau.com, 14th September 2020 () pp. |
| 2020 | The association of food insecurity with diet quality and mental health among IIUM Kuantan students. International Journal of Allied Health Sciences, 4 (3) pp. 1229-1239 |
| 2020 | The association of food insecurity with the quality of life, academic performance and body mass index among university students. International Journal of Allied Health Sciences, 4 (3) pp. 1430-1439 |
| 2020 | The effect of fast-food outlets availability on bmi status among adolescents in Kuantan, Pahang. International Journal of Allied Health Sciences (IJAHS), 4 (4) pp. 1608-1618 |
| 2019 | Food security and BMI status among adolescents in Kuantan, Pahang. Annals of Nutrition and Metabolism, 75 (Suppl. 3) pp. 369-370 |
| 2019 | Mindful eating practice predicts lower body mass index among university students. Pakistan Journal of Nutrition, 18 (10) pp. 977-982 |
| 2019 | Prevalence and factors affecting food insecurity among university students in Pahang, Malaysia. Malaysian Journal of Nutrition, 25 (1) pp. 59-67 |
| 2019 | Translation and content validation of Bahasa Malaysia version of the food insecurity experience scale (FIES). Medical Journal of Malaysia, 74 (Supplement 2) pp. 153-153 |
| 2018 | Does picky eating behavior exist in university students?. International Journal of Allied Health Sciences, 2 (1) pp. 140-154 |
| 2018 | Effect of Nutrition Education Intervention on Knowledge Attitude and practice of mothers/caregivers on infant and young child feeding in Shabelle (Gode) Zone, Somali Region, Eastern Ethiopia. Revelation and Science, 8 (1) pp. 50-59 |
| 2018 | Perception on postpartum dietary practices among Malay women in Hospital Tengku Ampuan Afzan (HTAA), Kuantan, Pahang. International Journal of Allied Health Sciences, 2 (1) pp. 244-265 |
| 2018 | Restoran makanan segera: patutkah dibuka lebih banyak cawangan?. Majalah Sains, () pp. |
| 2017 | Fasting in Islam: A combination of spiritual elevation and prevention of diseases. International Medical Journal Malaysia, () pp. |
| 2017 | Food security status and childhood obesity in Kuantan Pahang. International Journal of Allied Health Sciences, 1 (2) pp. 57-71 |
| 2017 | Predictors and prevalence of anemia, among children aged 6 to 59 months in shebelle zone, somali region, eastern Ethiopia: A cross sectional study. International Journal of Development Research, 7 (1) pp. 11189-11196 |
| 2017 | Undernutrition prevalence and its determinants among children below five years of age in Shabelle zone, Somali region, eastern Ethiopia. International Journal Of Allied Health Sciences, 1 (2) pp. 80-84 |
| 2016 | Knowledge, attitude and practice of mothers/caregivers on infant and young child feeding in Shabelle zone, Somali Region, Eastern Ethiopia: A cross sectional study. Revelation and Science, 6 (2) pp. 42-54 |
| 2015 | Household food insecurity in Malaysia: findings from Malaysian Adults Nutrition Survey. The Medical Journal of Malaysia, 70 (S1) pp. 11 |
| 2014 | Does mixed spices affect serum insulin and adiponectin concentration in male sprague dawley rats?. Journal of Food and Nutrition Research, 2 (10) pp. 681-685 |
| 2013 | Assessment of food security status among rural and urban households in Kuching district, Sarawak, Malaysia. Annals of Nutrition and Metabolism, 63 (suppl 1) pp. 870-870 |
| 2013 | Does religious fasting affect cognitive performance?. Nutrition & Food Science, 43 (5) pp. 483-489 |
| 2013 | Does religious fasting affect energy and macro-nutrients intakes?. Nutrition & Food Science, 43 (3) pp. 254-260 |
| 2009 | Going hungry in Australia?. Malaysian Journal of Nutrition, 15 (2 Supplement) pp. S36-S36 |
| 2009 | Measuring Food Insecurity in Wollongong. Annals of Nutrition and Metabolism, 55 (1) pp. 657-657 |
| 2007 | The effectiveness of nutrition education programme for primary school children. Malaysian Journal of Nutrition, 13 (1) pp. 45-54 |
Conference or Workshop Item
| | |
| --- | --- |
| 2018 | Food security status affects stress level and academic performance among university students. In: 33rd Scientific Conference of the Nutrition Society of Malaysia 2018, |
| 2018 | Household food insecurity and nutritional status among adolescents in Kuantan, Pahang. In: 33rd Scientific Conference of the Nutrition Society of Malaysia 2018, |
| 2018 | The prevalence of BMI status and household food insecurity among primary school children in Kuantan, Pahang. In: 33rd Scientific Conference of the Nutrition Society of Malaysia 2018, |
| 2016 | Fasting in Islam: A combination of spiritual elevation and prevention of diseases. In: 2nd World Congress on the Integration And Islamicisation: Focus On Medical And Health Care Sciences (2WCII2016), |
| 2015 | Energy compensation in a meal preceded by low-calorie sweetener- and sugar-containing preload. In: 12th Asian Congress of Nutrition (ACN2015), |
| 2015 | Nutritional status of schoolchildren and its distribution in Kuantan, Pahang: a preliminary study. In: 12th Asian Congress of Nutrition (ACN2015), |
| 2015 | Nutritional status of schoolchildren in Kuantan, Pahang. In: MASO 2015 Scientific Conference on Obesity, |
| 2014 | Does sugar craving predict sugar intake? A preliminary finding from the Sugar Craving Assessment Tool (SCAT). In: 12th International Congress on Obesity 2014, |
| 2012 | Examining Islamic perspectives in five Allied Health disciplines in Scopus indexed journals. In: The Islamic Medical Association of North America Continuing Education, |
| 2012 | Perceived sweetness of sugar and low-calorie sweetener among adults: the fatter, the sweeter. In: 3rd International Symposium On Wellness,Healthy Lifestyle & Nutrition 2012, |
| 2011 | Food insecurity among students in a public University in Kuantan, Malaysia. In: International Health Conference IIUM 2011 , |
Book Section
| | |
| --- | --- |
| 2021 | Eat adequate amounts of rice, other cereals, whole grain cereal-based products and tubers. In: National Coordinating Committee on Food and Nutrition (NCCFN), Ministry of Health Malaysia, ISBN: 978-967-19598-2-4, pp. 107-118 |
| 2020 | Research Priority Area 2: National Food and Nutrition Situation. In: Technical Working Group on Nutrition Research, NCCFN, Ministry of Health Malaysia, ISBN: 978-967-19598-0-0, pp. 19-30 |
| 2016 | Monitoring and evaluation of national food and nutrition security, nutritional status and programmes. In: National Coordinating Committee on Food and Nutrition Ministry of Health, Malaysia, ISBN: 978-967-0769-62-2, pp. 12-18 |
| 2014 | Eat adequate amount of rice, cereals or tubers. In: Technical Working Group on Nutritional Guidelines Ministry of Health Malaysia, ISBN: 978-967-0399-49-2, pp. 125-140 |
| 2014 | Food security status. In: Institute for Public Health, Ministry Of Health Malaysia, ISBN: 978-983-2387-16-9, pp. 17-32 |
Monograph