Staff Directory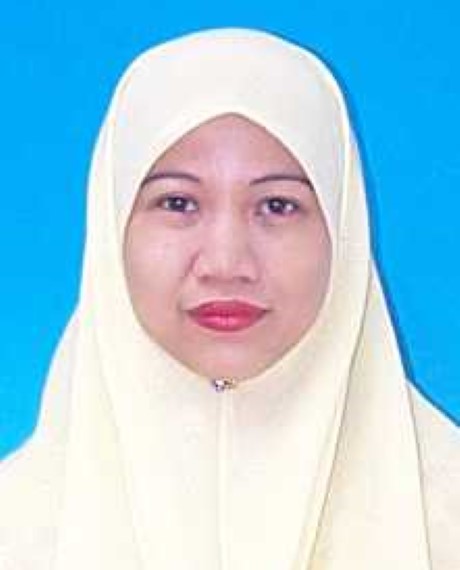 Academic Qualification
Doctor of Philosophy (Information System) - Doctor of Philosophy, Curtin University of Technology
Master of Computer Science - Masters Degree, Universiti Putra Malaysia (UPM)
Bachelor of Science (Computer Science) - Bachelor Degree, Clarkson University
Zainatul Shima Abdullah (Dr.)
Assistant Professor
IIUM Gombak Campus
KULLIYYAH OF INFORMATION AND COMMUNICATION TECHNOLOGY
---
Expert Profile
Zainatul Shima binti Abdullah obtained her BSc (Hon) from Clarkson University, USA, MSc from University Putra Malaysia and Ph.D from Curtin University, Australia. Prior to joining the IIUM, she worked as an application engineer at PERNEC Corporation Berhad, as the Network Management System Project Manager at TIME Quantum Technology; and as the education consultant focusing on Oracle Technologies at Oracle Corporation Malaysia Sdn Bhd.
She obtained her Ph.D in 2012 with her thesis "Hospital Information System Implementation Framework: Critical Success Factors for Malaysian Public Hospitals". Since then, her publications focus on hospital and health systems, health information seeking behaviour, Data Mining, Enterprise Information Architecture, Big Data and IT in Agriculture.
Presently, she is teaching at the Kulliyyah of Information and Communication Technology (KICT), IIUM where she teaches ICT related courses, database courses, data mining and data management course. She is also assisting the Director of Information Technology Division (ITD), IIUM in managing the Collaborative and Academic Application Services Section. Her main task at ITD is to ensure that all the IT projects are completed and delivered within the allowable timeframe.

Area of Specialisation
ICT ~ Information, Computer And Communications Technology (ICT) ~ ICT Policy and Social Impact ~ ICT Policies
ICT ~ Information, Computer And Communications Technology (ICT) ~ Database Technology ~ Data Warehousing
ICT ~ Information, Computer And Communications Technology (ICT) ~ ICT Policy and Social Impact ~ Social Impact
Economics, Business And Management ~ Economics, Business And Management ~ Management ~ Management Information System
Teaching Responsibilities
| | |
| --- | --- |
| ADVANCED DATA MANAGEMENT | 2018/2019 |
| BIG DATA ACROSS VERTICALS AND DOMAINS | 2022/2023 2021/2022 2020/2021 |
| DATA MANAGEMENT | 2017/2018 2015/2016 2014/2015 |
| DATA MINING | 2014/2015 2013/2014 2012/2013 |
| DATABASE PROGRAMMING | 2022/2023 2021/2022 2020/2021 2019/2020 2018/2019 2007/2008 2006/2007 |
| DATABASE SYSTEM II | 2013/2014 |
| DATABASE SYSTEMS | 2017/2018 2016/2017 |
| FINAL YEAR PROJECT 1 | 2017/2018 |
| FINAL YEAR PROJECT I | 2021/2022 2020/2021 2019/2020 2017/2018 2016/2017 2015/2016 2014/2015 2013/2014 2012/2013 |
| FINAL YEAR PROJECT II | 2021/2022 2020/2021 2019/2020 2017/2018 2016/2017 2015/2016 2014/2015 2013/2014 |
| INDUSTRIAL ATTACHMENT | 2022/2023 2021/2022 2017/2018 2016/2017 2015/2016 2014/2015 2013/2014 2012/2013 |
| INFORMATION TECHNOLOGY | 2015/2016 2006/2007 |
| MANAGEMENT INFORMATION SYSTEM | 2018/2019 2017/2018 2016/2017 2012/2013 |
| PRACTICAL TRAINING | 2006/2007 |
| SYSTEM DEVELOPMENT METHODOLOGIES | 2016/2017 2015/2016 |
Research Projects
Completed
| | |
| --- | --- |
| 2014 - 2017 | Modelling Health Information Seeking Behaviour Framework for Palliative Patients and Carers |
On-Going
Publications
Article
Conference or Workshop Item