Staff Directory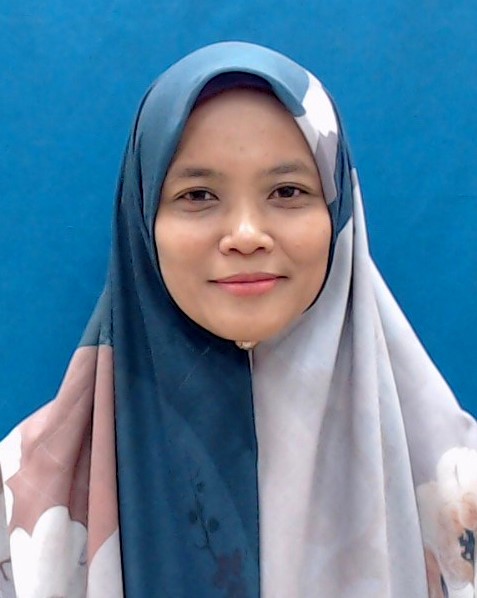 Academic Qualification
Master of Science - Masters Degree, Universiti Kebangsaan Malaysia (UKM)
Bachelor of Engineering in Communication - Bachelor Degree, International Islamic University Malaysia
Norlaili Binti Md Saad
Matriculation Lecturer
IIUM Gambang Campus
CENTRE FOR FOUNDATION STUDIES
---
Expert Profile
Norlaili Md Saad holds a Master of Science degree in Statistics (UKM) and Bachelor of Engineering (Communications) from IIUM. She joined IIUM in March 2005 as a matriculation teacher. Norlaili was the Academic Advisor for BioSciences students at the Department of Mathematics from July 2012 to December 2014. Norlaili was a matriculation lecturer in the Department of Mathematics at the Centre for Foundation Studies IIUM, Petaling Jaya for 10 years and was transfered to CFS IIUM Gambang by the end of 2015. Presently Norlaili is a Course Coordinator and a part of Curriculum Committee for Statistics (MAT0144) at Department of Mathematics CFS IIUM Gambang Campus.
Area of Specialisation
Natural Science ~ Mathematical Sciences ~ Applied Statistics ~ Other Applied Statistics n.e.c. - Modeling data distribution, data analysis.
Teaching Responsibilities
| | |
| --- | --- |
| INTRODUCTION TO MATHEMATICS FOR BUILT ENVIRONMENT | 2016/2017 |
| MATHEMATIC II | 2010/2011 |
| MATHEMATICS 1 | 2008/2009 |
| MATHEMATICS 2 | 2008/2009 |
| MATHEMATICS I | 2022/2023 2021/2022 2020/2021 2019/2020 2018/2019 2017/2018 2015/2016 2014/2015 2013/2014 2012/2013 2011/2012 |
| MATHEMATICS II | 2022/2023 2020/2021 2019/2020 2018/2019 2017/2018 2014/2015 2013/2014 2012/2013 2011/2012 |
| MATHEMATICS III | 2022/2023 2018/2019 |
| MATHS I | 2010/2011 2009/2010 |
| STATISTICS | 2022/2023 2021/2022 2020/2021 2019/2020 2017/2018 2016/2017 2015/2016 |
Award & Recognition
| | | |
| --- | --- | --- |
| 17 May, 2023 | Best Teacher Award (Science & Technology) - CFS Takrim Day 2023 | KCDIO |
| 30 Nov, 2022 | GOLD MEDAL - E-POSTER CATEGORY TEACHING & LEARNING: MATHEMATICS INTEREST AND SELF ESTEEM: A STUDY ON GENDER DIFFERENCES AMONG PRE-UNIVERSITY STUDENTS. - Others | National |
| 12 Nov, 2021 | Award for 15 Years of Service - International Islamic University Malaysia | University |
Publications
Conference or Workshop Item
Book