Staff Directory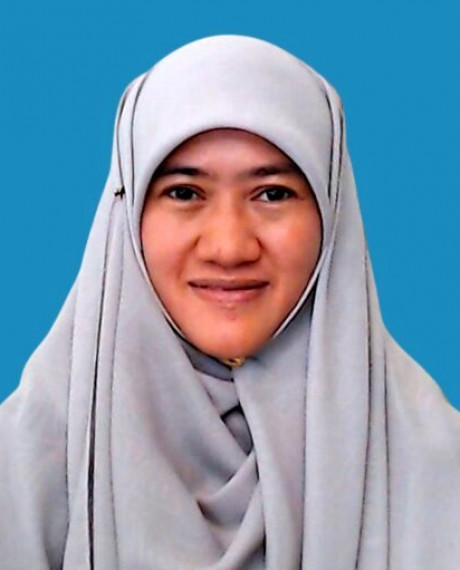 Academic Qualification
Doctor of Philosophy in Business Information Systems - Doctor of Philosophy, Royal Melbourne Institut of Technology University (RMIT)
Master of Information Technology (E-Business) - Masters Degree, University of Sydney
Information Technology - Bachelor Degree, Multimedia University (MMU)
Asma Binti Md Ali (Dr.)
Assistant Professor
IIUM Pagoh Campus
KULLIYYAH OF LANGUAGES AND MANAGEMENT

Other's position:
Coordinator, Kulliyyah of Languages and Management
---
sis_asma@iium.edu.my
1145
Expert Profile
Assistant Professor Dr Asma Md Ali is a lecturer at Kulliyyah of Information and Communication Technology, International Islamic University Malaysia (IIUM). She obtained her BIT (Hon) from Multimedia University in Malaysia, MIT from University of Sydney and PhD from RMIT University, Melbourne in Australia. Formerly she is working at Multimedia University. Upon completion of her PhD, she returned to Malaysia and continues working at IIUM. Her research interest includes
web interactive multimedia technology in learning environments with stakeholders using design science and constructive alignment.
She has been awarded a research grant from the Ministry of Education for conducting research on programming skills development
at tertiary level of education in Malaysia
. She involves in a research grant
modeling the searching behavior through web and mobile technology including database onine.
S
he is a member of Instructional Design Technology (IDT), Perceptive and Sentiment Computing (PCC) and Information Systems, Internet and Governance (ISIG) research units in Kulliyyah of Information and Communication Technology, International Islamic University Malaysia. She has experience being a course coordinator. She taught several subjects such as Web Programming II covering Java Server Pages, Java Servlet, Java Bean and JDBC; Database Systems II covering Oracle Database SQL; Internet Applications covering HTML, JavaScript and CSS; and Multimedia Technology covering Audacity, Photoshop, Flash and MovieMaker. She has supervised projects for undergraduate final year projects and postgraduate masters students. She is a member of
International Association of Computer Science and Information Technology (IACSIT) and
The Society of Digital Information and Wireless Communication (SDIWC). She has been invited to be a member of International Arab Journal of e-Technology (IAJeT) Technical Committee. She has been a committee member in Information and Communication Technology for the Muslims World (ICT4M) and IIUM Research, Invention and Innovation Exhibition (IRIIE).
She involves in massive open online courses project by the Ministry of Education Malaysia. Based on the project, she initiated the implementation of OpenLearning platform in Information Technology (ICTM1803) course through Computer Hardware topic in ICT Competency web-based course. Then, ICT on the Web (IOW) project was implemented at KICT that encourage academics to develop own online content.
Area of Specialisation
ICT ~ Information, Computer And Communications Technology (ICT) ~ ICT Applications ~ Other ICT Applications n.e.c. - Design Science
ICT ~ Information, Computer And Communications Technology (ICT) ~ Information Systems ~ Information Services (Including Including Informtion Services, Library Services, Bioinformation Services, Bussines Intelligence Services, Collaborative Computng Services, Political Information Services, Social and Community Informtion Services and Internet) - Library Online Database Systems
ICT ~ Information, Computer And Communications Technology (ICT) ~ Information Systems ~ Other Information Systems n.e.c. - Information Security
ICT ~ Information, Computer And Communications Technology (ICT) ~ Software ~ Programming Languages - Programming Skills Development
ICT ~ Information, Computer And Communications Technology (ICT) ~ Web Technology ~ Other Web Technology n.e.c. - Web Interactive Multimedia Technology
ICT ~ Information, Computer And Communications Technology (ICT) ~ Emergent Information Technology ~ Other Emergent Information Technology n.e.c. - Web Interactive Multimedia Technology
ICT ~ Information, Computer And Communications Technology (ICT) ~ ICT Applications ~ Education - Web Interactive Multimedia Technology
Teaching Responsibilities
| | |
| --- | --- |
| COMPUTER MEDIATED COMMUNICATION | 2022/2023 2021/2022 2020/2021 2019/2020 |
| DATABASE SYSTEMS I | 2008/2009 |
| DIGITAL MEDIA AND COMMUNICATION | 2022/2023 2021/2022 2020/2021 2019/2020 2016/2017 2015/2016 |
| E- COMMERCE | 2005/2006 |
| E-COMMERCE | 2005/2006 |
| FINAL YEAR PROJECT | 2022/2023 2021/2022 2020/2021 2019/2020 |
| FINAL YEAR PROJECT 1 | 2005/2006 |
| FINAL YEAR PROJECT I | 2017/2018 2016/2017 2015/2016 2013/2014 2008/2009 2006/2007 |
| FINAL YEAR PROJECT II | 2017/2018 2016/2017 2015/2016 2013/2014 2008/2009 2007/2008 2006/2007 |
| GRAPHIC DESIGN | 2018/2019 2016/2017 |
| INDUSTRIAL ATTACHMENT | 2016/2017 2015/2016 2014/2015 2013/2014 |
| INFORMATION TECHNOLOGY | 2018/2019 2017/2018 2015/2016 2005/2006 |
| INTERNET APPLICATIONS | 2007/2008 2006/2007 |
| INTERNSHIP | 2021/2022 2020/2021 2019/2020 |
| INTRODUCTION TO WEB TECHNOLOGY AND DESIGN | 2022/2023 2021/2022 2020/2021 |
| MEDIA DIGITAL DAN KOMUNIKASI | 2019/2020 |
| MULTIMEDIA TECHNOLOGY | 2008/2009 2007/2008 |
| PRACTICAL TRAINING | 2008/2009 2006/2007 2005/2006 |
| WEB APPLICATION DEVELOPMENT | 2018/2019 2017/2018 2016/2017 |
| WEB PROGRAMMING II | 2015/2016 2014/2015 2013/2014 |
Research Projects
Completed
| | |
| --- | --- |
| 2014 - 2017 | Modeling Searching Behavior Among Undergraduate Student |
On-Going
| | |
| --- | --- |
| 2022 - Present | Development of language skills module for employment to enhance economic efficiency among B40 Single Mothers and women under domestic violence in Perlis. |
| 2014 - Present | A Study on Programming Skills Development at Tertiary Level of Education in Malaysia |
Publications
Article
Conference or Workshop Item
| | |
| --- | --- |
| 2019 | A case study on the adoption of cloud computing in Malaysia from the perspectives of cloud providers. In: 7th International Conference on Computing and Informatics (ICOCI2019), |
| 2019 | A review on cloud computing adoption from the perspectives of providers and clients. In: The 6th International Conference on Information Technology for Cyber and IT Service Management, |
| 2018 | A systematic literature review of cloud computing adoption and impacts among Small Medium Enterprises (SMEs). In: 2018 International Conference on Information and Communication Technology for the Muslim World (ICT4M), |
| 2018 | E-learning in Iraqi universities: a review. In: 3rd International Conference on Computing, Engineering, and Design, ICCED 2017, |
| 2018 | Massive Open Online Courses (MOOCs) and their effect on learners motivation. In: 2018 International Conference on Information and Communication Technology for the Muslim World (ICT4M), |
| 2018 | Towards an integrated framework of e-learning through an international innovative collaboration: Iraqi perspective. In: 3rd International Conference on Computing, Engineering, and Design, ICCED 2017, |
| 2017 | A conceptual approach for understanding computer programming skills development. In: International Conference on Research and Innovation in Information Systems (ICRIIS), |
| 2017 | A model to assess the impacts of cloud computing use on SME performance: a resource-based view. In: International Conference on Computer and Network Application, |
| 2016 | Undergraduate students acceptance of library online database system to support studies and research. In: 6th International Conference on Information and Communication Technology for the Muslim World (ICT4M 2016), |
| 2016 | Utilizing online database system among undergraduate students. In: Academics World 17th International Conference, |
| 2015 | Information security awareness through the use of social media. In: 5th International Conference on Information & Communication Technology for The Muslim World (ICT4M 2014), |
| 2012 | Web interactive multimedia technology implementation: a university context. In: UK Academy for Information Systems Conference Proceedings 2012, |
| 2011 | Web interactive multimedia technology evolution. In: The Third International Conference on Computer Engineering and Technology (ICCET 2011), |
| 2011 | Web interactive multimedia technology evolution. In: The Third International Conference on Computer Engineering and Technology (ICCET 2011), |
| 2011 | Web reflection: the design and implementation of a reflective journal using PebblePad. In: 22nd Australasian Conference on Information Systems (ACIS), |
Book Section