Staff Directory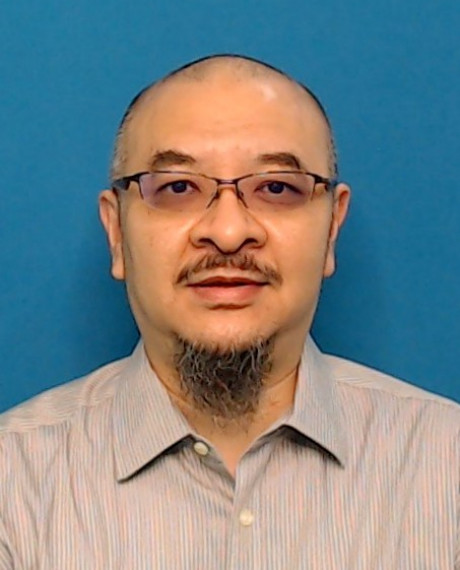 Academic Qualification
Islamic Finance - Doctor of Philosophy, International Centre for Education in Islamic Finance (INCEIF)
Master of Business Administration (Islamic Banking Finance) - Masters Degree, International Islamic University Malaysia
Accounting & Finance - Bachelor Degree, University of Melbourne
Finance - Diploma, University of Melbourne
Nazrol Kamil Bin Mustaffa Kamil (Assoc. Prof. Dr.)
Associate Professor
IIUM Gombak Campus
KULLIYYAH OF ECONOMICS AND MANAGEMENT SCIENCES

Other's position:
Deputy Director, Graduate School of Management
---
Expert Profile
Nazrol obtained his Bachelor of Commerce and Postgraduate Diploma in Finance from the University of Melbourne, Australia. His working career began in the oil and gas sector where he worked at PETRONAS in various capacities. In 2001, he joined Accenture Malaysia as an analyst and was involved in IT and management consulting projects in Malaysia, Singapore and Hong Kong.
Upon completing his MBA in International Islamic University Malaysia (IIUM), where he received the award of best student with a CGPA of 4.0, he joined as a full-time faculty member of the same institution. Nazrol enrolled in the PhD program at INCEIF in 2010. After completing the coursework with a CGPA of 3.95, he worked on his dissertation which was in the area of Shariah compliant stocks. He was awarded a PhD in Islamic finance in October 2014 and received the President's Award of Best PhD student for that year.
His research interest is Islamic equities. He won the best paper award at the annual Malaysian Finance Association (MFA) conference twice in a row and has a number of publications in refereed journals. He currently serves as a faculty member of the Kulliyyah (Faculty) of Economics and Management Sciences, IIUM, where he teaches Islamic banking and finance.
Area of Specialisation
Economics, Business And Management ~ Economics, Business And Management ~ Finance ~ Capital Market - Equities, Portfolio Management, Derivatives
Economics, Business And Management ~ Economics, Business And Management ~ Islamic Finance ~ Islamic Banking - Islamic equities
Teaching Responsibilities
| | |
| --- | --- |
| FINANCIAL DERIVATIVES | 2022/2023 2021/2022 2020/2021 2019/2020 2018/2019 2017/2018 |
| FINANCIAL MANAGEMENT | 2009/2010 |
| FINANCIAL MANAGEMENT AND POLICIES | 2021/2022 2016/2017 |
| FINANCIAL MANAGEMENT I | 2019/2020 2016/2017 2014/2015 2013/2014 2009/2010 2008/2009 |
| FINANCIAL MANAGEMENT II | 2015/2016 2013/2014 |
| FINANCIAL STATEMENT ANALYSIS | 2010/2011 |
| FOUNDATION OF ISLAMIC FINANCE | 2015/2016 2014/2015 |
| FUTURES,OPTIONS AND RISK MANAGEMENT | 2017/2018 2016/2017 |
| INTRODUCTION TO MANAGEMENT FOR NON-ENM | 2009/2010 2008/2009 2007/2008 2006/2007 2005/2006 |
| ISLAMIC BANKING AND FINANCE | 2008/2009 2007/2008 2006/2007 2005/2006 |
| ISLAMIC BANKING SYSTEM & OPERATIONS | 2017/2018 2016/2017 2015/2016 2014/2015 |
| ISLAMIC CAPITAL MARKET | 2020/2021 2019/2020 2018/2019 2017/2018 2016/2017 2015/2016 |
| ISLAMIC CAPITAL MARKETS | 2022/2023 2021/2022 2020/2021 |
| ISLAMIC FINANCE | 2022/2023 |
| ISLAMIC FINANCIAL SYSTEM AND ENVIRONMENT | 2014/2015 |
| ISSUES IN ISLAMIC BANKING | 2019/2020 |
| MANAGERIAL FINANCE | 2021/2022 |
| MANAGING RISK-FUTURES & OPTIONS | 2022/2023 |
| PORTFOLIO MANAGEMENT | 2018/2019 2016/2017 |
| PRACTICAL TRAINING (BBA) | 2009/2010 2008/2009 2007/2008 2006/2007 |
| STRATEGIC FINANCE | 2021/2022 |
Research Projects
Completed
| | |
| --- | --- |
| 2019 - 2023 | Exploring the Notion of Rational Investment: The Case of Green Investment in Malaysia |
| 2015 - 2019 | The Preparation of Feasibility Study for the Establishment of an International Islamic University in Afghanistan |
| 2013 - | Islamic Economic Framework for Waqf: Lessons from History,Comparative Best Practices and Developing Contemporary Models |
On-Going
| | |
| --- | --- |
| 2022 - Present | Anti-Corruption Education in Preventing Financial Crime - Education Speaks Loudest |
| 2022 - Present | Developing a Capacity Maturity Model for Business Analytics Education in Malaysia Higher Education Institutions |
Publications
Article
| | |
| --- | --- |
| 2021 | Bank liquidity risk and capital structure: a conceptual review of theoretical and empirical research on Islamic banking perspective. International Journal of Academic Research in Accounting, Finance and Management Sciences, 11 (3) pp. 539-553 |
| 2021 | Is there a diversification "cost" of Shari'ah compliance? empirical evidence from Malaysian equities. Economic Systems, 45 (1) pp. |
| 2020 | Determinants of banks' capital structure: a review of theoretical and selected empirical research. International Journal of Business and Social Science, 11 (12) pp. 131-141 |
| 2020 | Determinants of banks' capital structure: a review of theoretical and selected empirical research. International Journal of Business and Social Science, 11 (12) pp. 131-141 |
| 2020 | Information content and informativeness of the analyst report in Malaysia: Evidence from Sharīʿah-compliant shares. Journal of Islamic Accounting and Business Research, 11 (3) pp. 869-888 |
| 2020 | Information content and informativeness of the analyst report in Malaysia: Evidence from Sharīʿah-compliant shares. Journal of Islamic Accounting and Business Research, 11 (4) pp. 869-888 |
| 2020 | Mandate performance reporting of Malaysian development financial institutions (DFIs): a review. Asian Journal of Accounting and Finance, 2 () pp. 1-6 |
| 2020 | Mandate performance reporting of Malaysian Development Financial Institutions (DFIs): a review. Asian Journal of Accounting and Finance, 2 (1) pp. 1-6 |
| 2020 | Tawarruq and Wa'd as main ingredients of Islamic structured investment: food for thought. International Journal of Economics, Management and Accounting, 18 (1) pp. 255-275 |
| 2019 | Information content and informativeness of analysts' report: evidence from Malaysia. Journal of Financial Reporting and Accounting, 16 (4) pp. 742-763 |
| 2019 | Islamic venture capital – issues in practice. ISRA International Journal of Islamic Finance, 11 (1) pp. 147-158 |
| 2018 | How useful are the equity analysts' report? evidence from Malaysia. Reports on Economics and Finance, 4 (4) pp. 221-246 |
| 2018 | Information content of analysts' report: a literature survey. Etikonomi, 17 (1) pp. 135-152 |
| 2018 | Issue in Islamic equities: a literature survey. Emerging Markets Finance and Trade, 54 (1) pp. 1-26 |
| 2018 | Strategic direction setting of DFIS: A qualitative review based on performance model. Academy of Strategic Management Journal, 17 (6) pp. 1-6 |
| 2017 | A qualitative inquiry into the issues of information content of analysis's report: Evidence from Malaysia. Labuan Bulletin of International Business & Finance, 15 () pp. 1-21 |
| 2017 | A qualitative inquiry into the issues of information content of analysts' report: Evidence from Malaysia. Labuan Bulletin of International Business and Finance, 15 () pp. 1-21 |
| 2017 | Development of waqf in Indonesia: The SWOT analysis of Indonesia Waqf Board (BWI). Al-Infaq: Jurnal Ekonomi Islam, 8 (2) pp. 136-150 |
| 2016 | A critical look at an Islamic Gold investment account. IIUM Journal of Case Studies in Management, () pp. 18-30 |
| 2014 | Heads we win, tails you lose: Is there equity in Islamic equity funds?. Pacific-Basin Finance Journal , 28 () pp. 7-28 |
| 2012 | Do 'Sin Stocks' deprive Islamic stock portfolios of diversification? Some insights from the Use of MGARCH-DCC. Capital Markets Review, 20 () pp. 43-64 |
| 2012 | Do 'Sin stocks' deprive Islamic stock portfolios of diversification? some insights from the use of MGARCH-DCC. Capital Markets Review, 20 (1&2) pp. 43-64 |
Conference or Workshop Item
Book Section