Staff Directory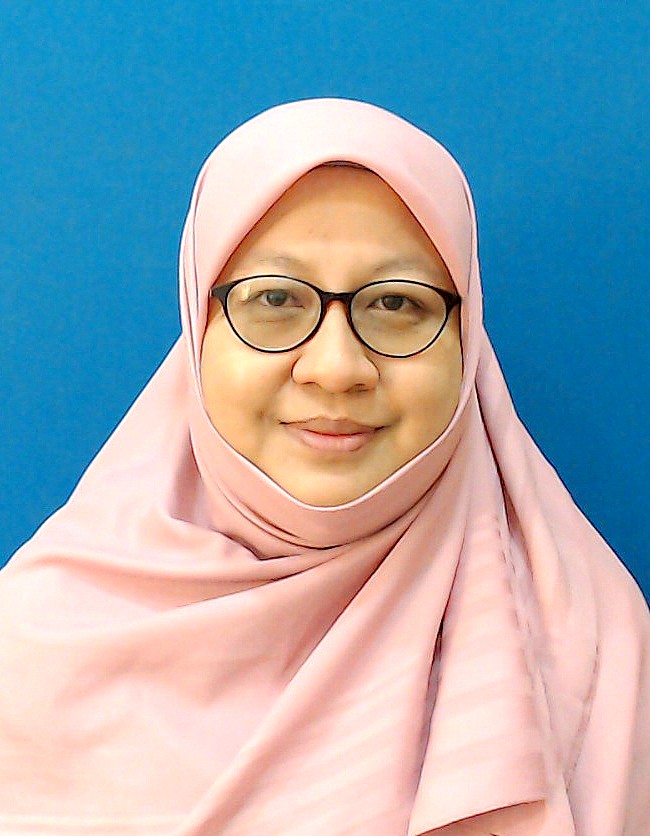 Academic Qualification
Doctor of Philosophy (Pharmacogenetics) - Doctor of Philosophy, Universiti Sains Malaysia (USM)
Master of Pharmacy (Clinical Pharmacy) - Masters Degree, Universiti Sains Malaysia (USM)
Bachelor of Pharmacy (Hons) - Bachelor Degree, Universiti Sains Malaysia (USM)
Nor Ilyani Binti Mohamed Nazar (Dr.)
Assistant Professor
IIUM Kuantan Campus
KULLIYYAH OF PHARMACY
---
norilyani@iium.edu.my
4913
Expert Profile
Dr Nor Ilyani Mohamed Nazar obtained her Bachelor of Pharmacy (B. Pharm.) (Hons) degree from University Science Malaysia (USM) in 2002, her Masters in Clinical Pharmacy (2007) and Ph.D in the field of molecular medicine, specifically pharmacogenetics, from USM (2012). She is also a registered pharmacist in Malaysia since 2003. Upon completing her housemanship training at Seberang Jaya Hospital, in 2002, she worked as a pharmacist at the National Poison Centre, USM until 2005.
She started her academic career in November 2005 as an Assistant Lecturer at the Kulliyyah of Pharmacy IIUM Kuantan, before pursuing her Masters degree in USM. Upon completion of her study, she received a scholarship to pursue her Ph.D in the Institute for Research in Molecular Medicine, University Science Malaysia and obtained her PhD in 2012. Upon returning to Kulliyyah of Pharmacy IIUM, she was appointed as a lecturer and has been the Head, Pharmacy Practice Department since 2013.
In 2010, she received the Best Poster Award for her study on Therapeutic Drug Monitoring on Methadone Maintenance Therapy which was also her Ph.D research.
Her current ongoing projects are related to pharmacogenomics, precision medicine, addiction medicine, clinical pharmacy and pharmacy education. At present, Dr. Nor Ilyani is the Deputy Dean (Academic & Industrial Linkages) Kulliyyah of Pharmacy. She is also an Assistant Professor at the Department of Pharmacy Practice, Kulliyyah of Pharmacy.
Area of Specialisation
Medical And Health ~ Medical And Health Sciences ~ Pharmacy ~ Other Pharmacy n.e.c. - The role of pharmacist in promoting pharmaceutical care process to the patients as well as be part of the therapeutics team
Medical And Health ~ Medical And Health Sciences ~ Pharmacy ~ Pharmacogenomics - Application of the knowledge on pharmacogenomics towards precision medicine and optimum patients care.
Teaching Responsibilities
| | |
| --- | --- |
| ANTI CANCER CHEMOTHERAPY | 2017/2018 2016/2017 2015/2016 |
| ANTICANCER CHEMOTHERAPY | 2021/2022 |
| BASIC AND CLINICAL PHARMACOKINETICS | 2022/2023 2021/2022 |
| BODY SYSTEM & THERAPEUTICS I : CARDIOVASCULAR & HAEMATOLOGY | 2021/2022 2020/2021 |
| BODY SYSTEM & THERAPEUTICS II : RESPIRATORY & URINARY SYSTEM | 2021/2022 2020/2021 |
| BODY SYSTEM & THERAPEUTICS III: MSK SYSTEM & SENSORY ORGANS | 2021/2022 |
| BODY SYSTEM & THERAPEUTICS IV: GIT & HEPATOBILIARY SYSTEMS | 2021/2022 |
| BODY SYSTEM & THERAPEUTICS V: ENDOCRINE & REPRODUCTIVE SYSTEMS | 2021/2022 |
| BODY SYSTEM & THERAPEUTICS VI : CENTRAL NERVOUS SYSTEM | 2022/2023 2021/2022 |
| BODY SYSTEM V : ENDOCRINE & REPRODUCTIVE SYSTEMS | 2020/2021 2019/2020 2018/2019 2017/2018 2016/2017 2015/2016 2014/2015 |
| CLINICAL PHARMACOKINETICS | 2021/2022 2020/2021 2019/2020 2018/2019 2017/2018 |
| CLINICAL TOXICOLOGY | 2021/2022 2020/2021 2019/2020 2018/2019 2017/2018 2016/2017 2015/2016 |
| COMMUNITY PHARMACY POSTING | 2022/2023 2021/2022 2020/2021 2019/2020 2018/2019 |
| COMMUNITY PHARMACY PRACTICE | 2019/2020 2018/2019 2017/2018 2016/2017 2015/2016 |
| COMMUNITY POSTING | 2019/2020 2017/2018 |
| DRUG ABUSE | 2021/2022 2020/2021 2019/2020 2018/2019 2017/2018 2016/2017 2015/2016 |
| E-COMMERCE | 2020/2021 2019/2020 2018/2019 |
| FAMILY MANAGEMENT AND PARENTING | 2016/2017 |
| FUNDAMENTALS OF PHARMACY PRACTICE | 2021/2022 2020/2021 2019/2020 |
| HOSPITAL PHARMACY PRACTICE | 2022/2023 2021/2022 |
| HOSPITAL ATTACHMENT | 2020/2021 2019/2020 2018/2019 2017/2018 2016/2017 |
| HOSPITAL PHARMACY ATTACHMENT | 2022/2023 |
| HOSPITAL PHARMACY PRACTICE | 2020/2021 2019/2020 2018/2019 2017/2018 2015/2016 |
| INNOVATIONS IN PHARMACY PRACTICE | 2021/2022 2020/2021 2019/2020 2018/2019 2017/2018 2016/2017 2015/2016 |
| INTRODUCTION TO PHARMACY PRACTICE | 2018/2019 2017/2018 |
| ISLAMIC INPUT IN PHARMACY | 2018/2019 2017/2018 2016/2017 2015/2016 |
| PHARMACOTHERAPEUTICS ATTACHMENT | 2022/2023 2021/2022 2020/2021 2019/2020 2018/2019 |
| PHARMACY ETHICS AND LAW | 2022/2023 2021/2022 2020/2021 2019/2020 |
| PT I : CVS, HAEMATOLOGY & RESPIRATORY DISORDERS | 2020/2021 2019/2020 2018/2019 2017/2018 2015/2016 |
| PT II : GIT, HEPATOBILIARY, GUT & MSK | 2020/2021 2019/2020 2017/2018 2016/2017 2015/2016 |
| PT III : ENDOCRINE, CNS, PSYCHIATRY & OTHER DISEASES | 2021/2022 2020/2021 2019/2020 2018/2019 2017/2018 2015/2016 |
| PT IV : INTERN MED, PSYCH, PAED, SURGERY AND O&G DISORDERS | 2017/2018 2016/2017 2015/2016 |
| RENAL PHARMACY | 2021/2022 2020/2021 2019/2020 2018/2019 2017/2018 2016/2017 2015/2016 |
| RESEARCH IN PHARMACY (BIOSTATISTICS & PHARMACOEPIDEMIOLOGY) | 2017/2018 |
| RESEARCH IN PHARMACY (BIOSTATISTIC & PHARMACOEPIDEMIOLOGY) | 2020/2021 2019/2020 2018/2019 |
| RESEARCH PROJECT 1 | 2016/2017 2015/2016 |
| RESEARCH PROJECT-LITERATURE SEARCH | 2016/2017 |
| USRAH IN ACTION 1 | 2022/2023 2021/2022 |
| USRAH IN ACTION 2 | 2022/2023 |
Research Projects
Completed
| | |
| --- | --- |
| 2017 - 2017 | Kajian Kebolehlaksanaan Penyampaian Perkhidmatan Alternatif (ASD) Dalam Perkhidmatan Penjagaan Warga Emas dan Pemulihan Penagihan Dadah |
| 2017 - 2019 | Patient level of Tramadol Utilization: Prevalence, Patterns and Clinical Outcomes |
| 2015 - 2020 | A study to Investigate the Relationship Between Sleep Deprivation and Daily Stress Level Among Adults with No Chronic Illnesses: An Application of Daily Smartphone Accelerometer and Stress Measureemnt Tool |
| 2015 - 2019 | Assessing the prescribing patterns and disbursement of benzodiazepine among health care professional in Malaysia health care facilities |
| 2014 - 2018 | Clinical Safety and Efficacy Evaluation of Ibogaine as an Anti-Addictive Treatment in Patients with Opioid Addiction |
| 2014 - 2016 | Trends In The Utilization Of Opioid Analgesics In Malaysian Healthcare Facilities: A Cross Sectional Observational Study |
| 2013 - 2017 | Fusion Prophetic Medicine (Honey) and Contemporary Medicine (Paracetamol) as a Future Greener Pharmaceutical |
| 2012 - 2015 | Sintesis analog dan modifikasi struktur mitragynine untuk mengkaji perkaitan di antara stuktur mitragynine dengan kesan psikoaktif drug |
On-Going
| | |
| --- | --- |
| 2022 - Present | Telepharmacy Practice Module for Students (TPMS): Training and Upskilling of Malaysian Future Pharmacists to Provide Sustainable Remote Pharmaceutical Care Services |
| 2022 - Present | Preventing tramadol-related deaths: The emergence of an alarming new safety concern in pain patients |
| 2021 - Present | Pharmacogenetics Evaluation of Adverse Drug Reaction in the Management of Type 2 Diabetes Mellitus Patients |
| 2021 - Present | Transferring Knowledge on Quality Use of Medicines to Staff of Pertubuhan Komited Malaysia (KOMITED) in Pahang: Towards Improving Health Literacy during COVID-19 Pandemic. |
| 2021 - Present | The Impact of Pharmacist-Led Intervention on Knowledge and Practice of Medication Storage and Disposal Centre SASMEC @IIUM |
| 2015 - Present | Intensive Care Nursing and Outreach Research Unit (ICN & ORU) |
Award & Recognition
| | | |
| --- | --- | --- |
| 02 Nov, 2012 | Best poster award at Malaysian Pharmaceutical Society Pharmacy Scientific Conference - Malaysian Pharmaceutical Society | National |
Publications
Article
| | |
| --- | --- |
| 2022 | Ganja, rokok sama mudarat. Utusan Malaysia Online, () pp. |
| 2022 | Knowledge, perception and expectation of nurses towards pharmacists' roles in pharmaceutical care: a pilot study in private outpatient haemodialysis centres in Kuantan, Malaysia. Asian Journal of Medicine and Health Sciences, 5 (2) pp. 145-156 |
| 2022 | Preventing oversight on medical Cannabis legislation in Malaysia: analysis of risks, benefits and regulation requirements.. Journal of the Malaysian Parliament, 2 () pp. 248-273 |
| 2022 | Protective factors for mortality among HIV-positive people who inject drugs (PWID) in Malaysia.. Journal of Pharmacy, 2 (2) pp. 89-98 |
| 2022 | Reflective practice of experiential learning visit to drug rehabilitation centres improved pharmacy curriculum prospects and services in promoting community engagement. Journal of Pharmacy, 2 (2) pp. 36-44 |
| 2022 | Types and costs of medications returned by outpatients at a Malaysian teachinghHospital: a one-year cross-sectional study. Journal of Pharmacy, 2 (2) pp. 141-148 |
| 2022 | Validity of claims database compared with the electronic medical record of private health clinics in Malaysia: a pilot study. Journal of Pharmacy, 2 (1) pp. 31-35 |
| 2021 | COVID-19 vaccination attitudes, perceptions, and side effect experiences in Malaysia: do age, gender, and vaccine type matter?. Vaccines, 9 (10) pp. |
| 2021 | Malaysian pharmacy students' perspectives on the virtual objective structured clinical examination during the coronavirus disease 2019 pandemic. Journal of Educational Evaluation for Health Professions, 18 (6) pp. 1-7 |
| 2020 | Assessing adherence and persistence to non-vitamin k antagonist oral anticoagulants (NOACs) among patients with atrial fibrillation in tertiary-care referral centers in Malaysia. Journal of Pharmacy and Bioallied Sciences, 12 (6) pp. 781-786 |
| 2020 | Experiential learning in community pharmacy: online and remote teaching experience in Malaysian higher education. Pharmacy Education, 20 (2) pp. 29-30 |
| 2020 | Item analysis of objective structured clinical examination (OSCE) assessment rubrics for undergraduate pharmacy students. Journal of Pharmacy And Bioallied Sciences, 12 (Supplement 2) pp. 928-928 |
| 2020 | Pharmacotherapy virtual attachment during COVID-19 pandemic: use of online experiential assessment in a Malaysian pharmacy school. Pharmacy Education, 20 (2) pp. 23-24 |
| 2020 | Simulation-based learning and assessment for hospital pharmacy service experience among final year pharmacy students in Malaysia. Pharmacy Education, 20 (2) pp. 25-26 |
| 2020 | Time to treatment initiation and retrospective analysis of antiretroviral therapy outcomes among HIV-positive methadone maintenance therapy clients in Primary Health-care Centers, Kuantan, Pahang. Journal of Pharmacy and Bioallied Sciences, 12 (6) pp. 810-815 |
| 2019 | Analysis of drug-related problems identified by future pharmacists in medical wards of tertiary hospitals in the state of Pahang, Malaysia. Journal of Young Pharmacists, 11 (1) pp. 77-81 |
| 2019 | Patterns of initial opioid prescription and its association with short- and long-term use among opioid-naïve patients in Malaysia: a retrospective cohort study. BMJ Open, 9 (7) pp. 1-8 |
| 2018 | Trends and patterns of analgesic prescribing in Malaysian public hospitals from 2010 to 2016 : Tramadol predominately used. Journal of Pain Research, 11 () pp. 1959-1966 |
| 2018 | Trends and patterns of analgesic utilization in Malaysia from 2010 to 2016: preference for tramadol. Pharmacoepidemiology And Drug Safety, 27 (Supp. 2) pp. 328 |
| 2015 | Basic primary care approach: providing community with education and hands on training regarding diabetes care. Malaysian Journal of Pharmacy, 2 (1) pp. 123 |
| 2015 | Safety of basal-bolus versus premixed insulin intensification regimens in the management of type 2 diabetes mellitus: a narrative review of a 14-year experience. Journal of Taibah University Medical Sciences, 10 (3) pp. 257-265 |
| 2015 | Students' readiness for and perception towards inter-profesional learning: a cross sectional study. Malaysian Journal of Pharmacy, 2 (1) pp. 65 |
| 2014 | Daily Clinical Dose (D) poorly predicts trough serum methadone concentration (C trough) in patients undergo methadone maintenance therapy with good adherence. International Journal of Pharmaceutical Science and Health Care, 2 (4) pp. 1-9 |
| 2014 | Daily clinical dose (D) poorly predicts trough serum methadone concentration (ctrough) in patients undergo methadone maintenance therapy (MMT) with good adherence. International Journal of Pharmaceutical Science and Health Care, 2 (4) pp. 139-145 |
| 2014 | Evaluating the potential of buprenorphine to reduce relapse to morphine/methamphetamine addiction. Malaysian Journal of Pharmacy, 1 (11) pp. 199-199 |
| 2010 | Malaysia pharmacy students' assessment of an objective structured clinical examination (OSCE) . American Journal of Pharmaceutical Education, 74 (2) pp. 34 |
| 2010 | Malaysian Pharmacy Students' Assessment of an Objective Structured Clinical Examination (OSCE). American Journal of Pharmaceutical Education, 74 (2) pp. 1-9 |
Conference or Workshop Item
| | |
| --- | --- |
| 2022 | Knowledge and practices of medication usage, storage and disposal among outpatients in a Malaysian teaching hospital: a qualitative study. In: MONASH INITIATE 2022, |
| 2022 | Paperwork on legality and enforcement for experts meeting: Legalisation of cannabidiol products for medicinal use in Malaysia.. In: Experts Meeting: Legalisation of Cannabidiol Products for Medicinal Use in Malaysia., |
| 2021 | The Responsibility of Pharmacists in Providing Medication Safety at the Transition of Care: The Development of a Study Protocol on Islamic Perception and Practice.. In: 3 RD WORLD CONGRESS ON INTEGRATION & ISLAMICISATION 2021: "MENTAL HEALTH AND WELL BEING IN THE 4TH INDUSTRIAL REVOLUTION", |
| 2020 | Private Primary Care Health Clinics in Malaysia and Uncontrolled Drug Pricing: Employer Health Insurance for Sustainable Reimbursement Drug Policy. In: Virtual ISPOR Asia Pacific 2020, |
| 2020 | Private primary care health clinics in Malaysia and uncontrolled drug pricing: Employer health insurance for sustainable reimbursement drug policy. In: Virtual ISPOR Asia Pacific 2020, |
| 2019 | Assessing adherence to direct oral anticoagulants (DOACs) among patients with atrial fibrillation in tertiary-care referral centers in Malaysia. In: International Conference on Pharmaceutical Research and Pharmacy Practice cum 14th IIUM-MPS Pharmacy Scientific Conference (ICPRP 2019), |
| 2019 | Item analysis of Objective Structured Clinical Examination (OSCE) assessment rubrics for undergraduate pharmacy students. In: International Conference on Pharmaceutical Research and Pharmacy Practice cum 14th IIUM-MPS Pharmacy Scientific Conference (ICPRP 2019), |
| 2019 | Knowledge, attitude and perception of final year pharmacy students at Kulliyyah (faculty) of Pharmacy IIUM on pharmacogenomics. In: International Conference on Pharmaceutical Research and Pharmacy Practice cum 14th IIUM-MPS Pharmacy Scientific Conference (ICPRP 2019), |
| 2019 | Knowledge, perception and confidence of physicians and pharmacists at IIUM Medical Centre towards pharmacogenetics application in clinical setting. In: International Conference on Pharmaceutical Research and Pharmacy Practice cum 14th IIUM-MPS Pharmacy Scientific Conference (ICPRP 2019), |
| 2019 | Nurses' knowledge on pharmaceutical care with their perception & expectation on the potential roles of pharmacist in private outpatient haemodialysis centres. In: International Conference on Pharmaceutical Research and Pharmacy Practice cum 14th IIUM-MPS Pharmacy Scientific Conference (ICPRP 2019), |
| 2019 | Prescription-level of tramadol utilisation at a tertiary hospital setting in Malaysia: changing trends over a 7-year follow-up period. In: International Conference on Pharmaceutical Research and Pharmacy Practice cum 14th IIUM-MPS Pharmacy Scientific Conference (ICPRP 2019), |
| 2019 | Time to treatment initiation (TTI) and retrospective analysis of antiretroviral therapy (ART) outcomes among HIV-positive Methadone Maintenance Therapy clients In primary health care centres, Kuantan, Pahang.. In: International Conference on Pharmaceutical Research and Pharmacy Practice cum 14th IIUM-MPS Pharmacy Scientific Conference (ICPRP 2019), |
| 2018 | Low-dose methamphetamine addiction induced opioid receptor sensitization in polydrug-dependent mice. In: Regional Conference on Science Technology & Social Sciences (RCSTSS2016), |
| 2018 | Trends and patterns of analgesic utilization in Malaysia from 2010 to 2016: preference for tramadol. In: 34th International Conference on Pharmacoepidemiology & Therapeutic Risk Management, |
| 2016 | Development of clinical protocol for Ibogaine administration as anti addictive treatment in opioid addiction. In: International Conference of Pharmacy and Health Sciences 2016 (ICPHS), |
| 2014 | Ibogaine (iboga tabernanthe) as a potential anti-addictive treatment in the pipeline : a short communication . In: International Drug Prevention and Rehabilitation Conference , |
Book Section