Staff Directory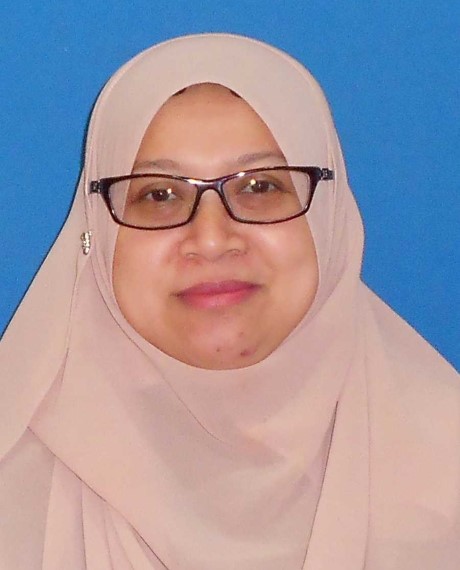 Academic Qualification
Doctor of Philosophy in Pharmaceutical Sciences (Pharmacy Practice) - Doctor of Philosophy, International Islamic University Malaysia
Master of Pharmacy (Clinical Pharmacy) - Masters Degree, Universiti Sains Malaysia (USM)
Bachelor of Pharmacy (Honours) - Bachelor Degree, Universiti Sains Malaysia (USM)
Norny Syafinaz Binti Ab Rahman (Assoc. Prof. Dr.)
Associate Professor
IIUM Kuantan Campus
KULLIYYAH OF PHARMACY
---
Expert Profile
Norny Syafinaz binti Ab Rahman obtained her BPharm (Hons) in 2003 and MPharm (Clinical Pharmacy) in 2007 from University Science Malaysia (USM). She was conferred her PhD in Pharmaceutical Sciences from International Islamic University Malaysia (IIUM) in 2014. She is also a registered pharmacist in Malaysia since 2004. She completed one (1) year housemanship at Hospital Kuala Lumpur in 2004 and was then posted to Hospital Sibu, Sarawak as a pharmacist in June 2004. She started her career in academia in May 2006 as an Assistant Lecturer at the Kulliyyah of Pharmacy, IIUM.
In 2009, she received the 'Quality Research Award' for Natural Sciences, Technologies and Engineering Category at Kulliyyah level and was also nominated for the same award at university level. She also received a Silver Medal Award in the Health and Allied Sciences category in IIUM Research Invention and Innovation Exhibition (IRIIE) in 2012 for the novel anti-tobacco advertisement in Malaysia.
Presently, Dr Norny Syafinaz is an Assistant Professor at the Department of Pharmacy Practice, Kulliyyah of Pharmacy.
Area of Specialisation
Medical And Health ~ Medical And Health Sciences ~ Pharmacy ~ Other Pharmacy n.e.c.
Professional Membership
2014 - 2040: Member of Profesional Body / Association: (Lifetime member), Malaysian Pharmaceutical Society
2017 - 2023: Member of Profesional Body / Association: (Member), Academic Staff Association
2019 - 2020: Member of Profesional Body / Association: (Member), International Pharmaceutical Federation
Teaching Responsibilities
| | |
| --- | --- |
| ANTI CANCER CHEMOTHERAPY | 2020/2021 2019/2020 2018/2019 2017/2018 2016/2017 2015/2016 2014/2015 2013/2014 |
| ANTICANCER CHEMOTHERAPY | 2022/2023 |
| BASIC AND CLINICAL PHARMACOKINETICS | 2022/2023 |
| BODY SYSTEM & THERAPEUTICS I : CARDIOVASCULAR & HAEMATOLOGY | 2020/2021 |
| BODY SYSTEM & THERAPEUTICS II : RESPIRATORY & URINARY SYSTEM | 2020/2021 |
| BODY SYSTEM & THERAPEUTICS V: ENDOCRINE & REPRODUCTIVE SYSTEMS | 2022/2023 |
| BODY SYSTEM & THERAPEUTICS VI : CENTRAL NERVOUS SYSTEM | 2021/2022 |
| BODY SYSTEM II : RESPIRATORY & URINARY SYSTEM | 2015/2016 2014/2015 |
| CLINICAL PHARMACOKINETICS | 2020/2021 2019/2020 2017/2018 2013/2014 |
| Clinical Pharmacy II | 2013/2014 |
| Clinical Pharmacy III | 2007/2008 |
| CLINICAL TOXICOLOGY | 2023/2024 2022/2023 2020/2021 2019/2020 2018/2019 2015/2016 2014/2015 2013/2014 2012/2013 |
| COMMUNITY PHARMACY ATTACHMENT | 2017/2018 |
| COMMUNITY PHARMACY POSTING | 2022/2023 2020/2021 2019/2020 2018/2019 |
| COMMUNITY PHARMACY PRACTICE | 2022/2023 2020/2021 2019/2020 2018/2019 2017/2018 2015/2016 2014/2015 2013/2014 |
| COMMUNITY POSTING | 2021/2022 2019/2020 2018/2019 2017/2018 2016/2017 2015/2016 2014/2015 2013/2014 2012/2013 |
| DRUG ABUSE | 2021/2022 2020/2021 2019/2020 2018/2019 2017/2018 |
| E-COMMERCE | 2022/2023 2020/2021 2019/2020 2018/2019 |
| FINAL YEAR RESEARCH PROJECT | 2022/2023 |
| FUNDAMENTALS OF PHARMACY PRACTICE | 2022/2023 2019/2020 |
| HOSPITAL PHARMACY PRACTICE | 2022/2023 2021/2022 |
| HOSPITAL ATTACHMENT | 2019/2020 |
| HOSPITAL PHARMACY PRACTICE | 2020/2021 2019/2020 2018/2019 2017/2018 2015/2016 2014/2015 |
| INNOVATIONS IN PHARMACY PRACTICE | 2020/2021 2019/2020 2014/2015 2013/2014 |
| INTRODUCTION TO PHARMACY PRACTICE | 2018/2019 2017/2018 2015/2016 2014/2015 2013/2014 |
| Pharmaceutical Care | 2014/2015 2012/2013 |
| PHARMACOTHERAPEUTICS ATTACHMENT | 2020/2021 2019/2020 2018/2019 |
| Pharmacotherapeutics II | 2012/2013 |
| PHARMACY ETHICS AND LAW | 2021/2022 2019/2020 |
| Pharmacy Practice IV | 2008/2009 2007/2008 |
| Problem-based Learning II | 2014/2015 |
| PT I : CVS, HAEMATOLOGY & RESPIRATORY DISORDERS | 2020/2021 2019/2020 2018/2019 2017/2018 2015/2016 2014/2015 2013/2014 |
| PT II : GIT, HEPATOBILIARY, GUT & MSK | 2020/2021 2019/2020 2018/2019 2017/2018 2016/2017 2015/2016 2014/2015 2013/2014 2012/2013 |
| PT III : ENDOCRINE, CNS, PSYCHIATRY & OTHER DISEASES | 2020/2021 2019/2020 2018/2019 2017/2018 2015/2016 2014/2015 2013/2014 |
| PT IV : INTERN MED, PSYCH, PAED, SURGERY AND O&G DISORDERS | 2017/2018 2016/2017 2014/2015 2013/2014 |
| PUBLIC HEALTH PHARMACY | 2022/2023 |
| RESEARCH IN PHARMACY | 2015/2016 |
| RESEARCH IN PHARMACY (BIOSTATISTICS & PHARMACOEPIDEMIOLOGY) | 2017/2018 |
| RESEARCH IN PHARMACY (BIOSTATISTIC & PHARMACOEPIDEMIOLOGY) | 2020/2021 2019/2020 2018/2019 2014/2015 2013/2014 |
| RESEARCH PROJECT 1 | 2016/2017 2015/2016 2014/2015 |
| RESEARCH PROJECT 2 | 2016/2017 2015/2016 2014/2015 |
| RESEARCH PROJECT-LITERATURE SEARCH | 2015/2016 2014/2015 |
| USRAH IN ACTION 1 | 2022/2023 2021/2022 |
| USRAH IN ACTION 2 | 2022/2023 |
Research Projects
Completed
| | |
| --- | --- |
| 2019 - 2023 | Transferring Smoking Knowledge & Skills to 'Pembimbing Rakan Sebaya' (PRS), of Jabatan Bomba & Penyelamat Malaysia (JBPM) Negeri Pahang: Towards Reduction of Smokers among Fire Bridget in Pahang |
| 2019 - 2022 | Investigating the clinical and economical outcomes using patient-level of antibiotic utilization with the implementation of Antimicrobial Stewardship (AMS) |
| 2017 - 2017 | Kajian Kebolehlaksanaan Penyampaian Perkhidmatan Alternatif (ASD) Dalam Perkhidmatan Penjagaan Warga Emas dan Pemulihan Penagihan Dadah |
| 2017 - 2020 | A MIXED METHOD: DEPRESSION AND ASSOCIATED FACTORS AMONG TRANSGENDER MALE TO FEMALE IN KUANTAN, PAHANG |
| 2017 - 2019 | Patient level of Tramadol Utilization: Prevalence, Patterns and Clinical Outcomes |
| 2016 - 2021 | National E-Cigarette Survey (NECS) 2016: Prevalence and Pattern of E-Cigarette and Vape Use among Malaysian Adults |
| 2015 - 2020 | A study to Investigate the Relationship Between Sleep Deprivation and Daily Stress Level Among Adults with No Chronic Illnesses: An Application of Daily Smartphone Accelerometer and Stress Measureemnt Tool |
| 2015 - 2019 | Assessing the prescribing patterns and disbursement of benzodiazepine among health care professional in Malaysia health care facilities |
| 2014 - 2018 | Clinical Safety and Efficacy Evaluation of Ibogaine as an Anti-Addictive Treatment in Patients with Opioid Addiction |
| 2014 - 2016 | Trends In The Utilization Of Opioid Analgesics In Malaysian Healthcare Facilities: A Cross Sectional Observational Study |
| 2013 - 2017 | Fusion Prophetic Medicine (Honey) and Contemporary Medicine (Paracetamol) as a Future Greener Pharmaceutical |
| 2010 - 2012 | Evaluation of Tobacco-Related Cancer Patients Testimonial for Development of Anti-Smoking Campaign using Focus Group Discussion |
On-Going
| | |
| --- | --- |
| 2022 - Present | Preventing tramadol-related deaths: The emergence of an alarming new safety concern in pain patients |
| 2021 - Present | Perspective of Pharmacists and Patients Towards Patient-Centered Mental Health Pharmacy Services |
| 2021 - Present | Transferring Knowledge on Quality Use of Medicines to Staff of Pertubuhan Komited Malaysia (KOMITED) in Pahang: Towards Improving Health Literacy during COVID-19 Pandemic. |
Publications
Article
| | |
| --- | --- |
| 2022 | A systematic review of the hospitals' antimicrobial stewardship programs implemented to improve antibiotics' utilization, cost and resistance patterns. Journal of Pharmacy, 2 (1) pp. 16-30 |
| 2022 | Preventing oversight on medical Cannabis legislation in Malaysia: analysis of risks, benefits and regulation requirements.. Journal of the Malaysian Parliament, 2 () pp. 248-273 |
| 2022 | Protective factors for mortality among HIV-positive people who inject drugs (PWID) in Malaysia.. Journal of Pharmacy, 2 (2) pp. 89-98 |
| 2022 | Reflective practice of experiential learning visit to drug rehabilitation centres improved pharmacy curriculum prospects and services in promoting community engagement. Journal of Pharmacy, 2 (2) pp. 36-44 |
| 2022 | Self-medication with antibiotics: prevalence, practices and related factors among the Pakistani public. Antibiotics, 11 (6) pp. 1-16 |
| 2022 | The role of media and retailer message recall on Malaysian male perceptions of e-cigarette use: the 2016 national study of e-cigarettes prevalence. Inquiry: The Journal of Health Care Organization, Provision, and Financing, 59 () pp. 1-11 |
| 2022 | Validity of claims database compared with the electronic medical record of private health clinics in Malaysia: a pilot study. Journal of Pharmacy, 2 (1) pp. 31-35 |
| 2021 | COVID-19 vaccination attitudes, perceptions, and side effect experiences in Malaysia: do age, gender, and vaccine type matter?. Vaccines, 9 (10) pp. |
| 2021 | Experiential education as a strategy to preserve Maqasid Al-Shariah by identifying and addressing stigmatic views held by pharmacy students of patients with substance use disorders. Journal of Pharmacy, 1 (1) pp. 1-7 |
| 2021 | Malaysian pharmacy students' perspectives on the virtual objective structured clinical examination during the coronavirus disease 2019 pandemic. Journal of Educational Evaluation for Health Professions, 18 (6) pp. 1-7 |
| 2021 | Reflections of pharmacy students on experiential education in providing health services to people with history of substance use disorders in Malaysia. Journal of Pharmacy, 1 (2) pp. 63-69 |
| 2021 | Self-medication practices with antibiotics and associated factors among the public of Malaysia: a cross-sectional study. Drug, Healthcare and Patient Safety, 13 () pp. 171-181 |
| 2020 | A narrative review of antimicrobial stewardship interventions within in-patient settings and resultant patient outcomes. Journal of Pharmacy and Bioallied Sciences, 12 (4) pp. 369-380 |
| 2020 | A snapshot of pre- And Post-intervention changes among cardiovascular disease patients participating in the new Smoking Cessation Program. International Journal of Preventive Medicine, 11 (1) pp. 1-5 |
| 2020 | Antibiotic prescribing in an intensive care unit: findings from a public Malaysian setting. Journal of Pharmacy & Bioallied Sciences, 12 (Supplement 2) pp. 852-934 |
| 2020 | Characteristics of electronic cigarette and vape users in Malaysia: Lessons from decision tree analysis. Journal of Pharmacy and Bioallied Science, 12 (2) pp. 872-873 |
| 2020 | Evidence of the practice of self-medication with antibiotics among the lay public in low- and middle-income countries: A scoping review. Antibiotics, 9 (9) pp. 1-17 |
| 2020 | Experiential learning in community pharmacy: online and remote teaching experience in Malaysian higher education. Pharmacy Education, 20 (2) pp. 29-30 |
| 2020 | Healthcare professional attitude and social support: How do they affect the self-esteem of physically disabled people?. Journal of Pharmacy and Bioallied Sciences, 12 (6) pp. 681-690 |
| 2020 | How does Malaysian use electronic cigarette? A descriptive analysis of the patterns. Journal of Pharmacy and Bioallied Science, 12 (6) pp. 852-934 |
| 2020 | Item analysis of objective structured clinical examination (OSCE) assessment rubrics for undergraduate pharmacy students. Journal of Pharmacy And Bioallied Sciences, 12 (Supplement 2) pp. 928-928 |
| 2020 | Knowledge, perception, and antibiotic prescribing practice in the intensive care unit: Findings from the Malaysian public setting. Journal of Pharmacy and Bioallied Sciences, 12 (6) pp. 804-809 |
| 2020 | Perceived safety and effectiveness of electronic cigarettes among Malaysian adults and public support for regulation. Journal of Pharmacy and Bioallied Science, 12 (Supplement 2) pp. 921-921 |
| 2020 | Perceived safety and effectiveness of electronic cigarettes among Malaysian adults and public support for regulations. Journal of Pharmacy and Bioallied Science, 12 (Supplement 2) pp. 718-727 |
| 2020 | Pharmacotherapy virtual attachment during COVID-19 pandemic: use of online experiential assessment in a Malaysian pharmacy school. Pharmacy Education, 20 (2) pp. 23-24 |
| 2020 | Public awareness and practices towards self-medication with antibiotics among the Malaysian population. A development of questionnaire and pilot-testing. Antibiotics, 9 (2) pp. 1-14 |
| 2020 | Simulation-based learning and assessment for hospital pharmacy service experience among final year pharmacy students in Malaysia. Pharmacy Education, 20 (2) pp. 25-26 |
| 2020 | Time to treatment initiation and retrospective analysis of antiretroviral therapy outcomes among HIV-positive methadone maintenance therapy clients in Primary Health-care Centers, Kuantan, Pahang. Journal of Pharmacy and Bioallied Sciences, 12 (6) pp. 810-815 |
| 2019 | Analysis of drug-related problems identified by future pharmacists in medical wards of tertiary hospitals in the state of Pahang, Malaysia. Journal of Young Pharmacists, 11 (1) pp. 77-81 |
| 2019 | Effects of smoking cessation intervention on smoking status and risk factors of cardiovascular diseases among subjects participating in the smoking cessation program. World Heart Journal, 11 (3) pp. 231-237 |
| 2019 | Patterns of initial opioid prescription and its association with short- and long-term use among opioid-naïve patients in Malaysia: a retrospective cohort study. BMJ Open, 9 (7) pp. 1-8 |
| 2019 | Perception of harms and benefits of electronic cigarettes among adult Malaysian men: a comparison by electronic cigarette use and smoking status. Asia Pacific Journal of Public Health, 31 (7 (suppl)) pp. 32S-43S |
| 2019 | Prevalence and characteristics of e-cigarette users among Malaysian current and ex-smokers. Malaysian Family Physicians, 14 (2) pp. 10-17 |
| 2019 | Prevalence and factors associated with attempts to quit and smoking cessation in Malaysia. Asia Pacific Journal of Public Health, 31 (7 (suppl)) pp. 22S-31S |
| 2019 | The prevalence of e-cigarette use among adults in Malaysia. Asia Pacific Journal of Public Health, 31 (7 Supp 1) pp. 9S-21S |
| 2018 | Attitude of healthcare professionals towards people with disabilities in Hospital Tengku Ampuan Afzan, Pahang. International Journal for Studies on Children, Women, Elderly and Disabled, 4 (June 2018) pp. 177-184 |
| 2018 | Prescribing patterns of benzodiazepine in Malaysia from 2014 to 2016. Pharmacoepidemiology And Drug Safety, 27 (Supp. 2) pp. 317 |
| 2018 | Prevalence and characteristics of e-cigarette use among adults in Malaysia. Tobacco Induced Diseases, 16 (supp. 1) pp. 93 |
| 2018 | Trends and patterns of analgesic prescribing in Malaysian public hospitals from 2010 to 2016 : Tramadol predominately used. Journal of Pain Research, 11 () pp. 1959-1966 |
| 2018 | Trends and patterns of analgesic utilization in Malaysia from 2010 to 2016: preference for tramadol. Pharmacoepidemiology And Drug Safety, 27 (Supp. 2) pp. 328 |
| 2017 | Characteristics of E-cigarette or vape (ECV) users and patterns of use: Malaysia chapter. The Medical Journal of Malaysia, 72 (supp. 1) pp. 53 |
| 2017 | E-cigarette use and perception among Malaysian: findings from text-mining analytics. The Medical Journal of Malaysia, 72 (supp. 1) pp. 22 |
| 2017 | Mislabelling of nicotine content in electronic cigarette liquids in Malaysia: implications on public health. The Medical Journal of Malaysia, 72 (supp. 1) pp. 31 |
| 2017 | National E-cigarette Survey (NECS) 2016 in Malaysia method and population characteristic. The Medical Journal of Malaysia, 72 (5 Supplement 1) pp. 72-72 |
| 2017 | Prediction of electronic cigarette and vape use among Malaysian: decision tree analysis. The Medical Journal of Malaysia, 72 (supp. 1) pp. 34 |
| 2017 | Prevalence and characteristics of e-cigarette users among the current smokers and ex-smokers population in Malaysia. The Medical Journal of Malaysia, 72 (supp. 1) pp. 78 |
| 2017 | The role of media and people's perception on electronic cigarette/vape in Malaysia. The Medical Journal of Malaysia, 72 (Supplement 1) pp. 88-88 |
| 2016 | Dose and duration of opioid use in patients with cancer and noncancer pain at an outpatient hospital setting in Malaysia. Pain Practice, 17 (6) pp. 774-781 |
| 2015 | Assessment of learning style preferences of pharmacy students: findings from public university of Malaysia. Indian Journal of Pharmaceutical Education and Research, 49 (4) pp. 266-271 |
| 2015 | How community pharmacists responded towards the community pharmacy attachment among third year undergraduate pharmacy students? A 3-year experience. Malaysian Journal of Pharmacy, 2 (1) pp. 145 |
| 2015 | Knowledge, attitude and perceptions of Over-the-Counter (OTC) medication among non-pharmacy students: a pilot study. Malaysian Journal of Pharmacy, 2 (1) pp. 128 |
| 2015 | Knowledge, awareness, and perception of contraception among senior pharmacy students in Malaysia: a pilot study. Journal of Research in Pharmacy Practice, 4 (2) pp. 94-98 |
| 2010 | Malaysian Pharmacy Students' Assessment of an Objective Structured Clinical Examination (OSCE). American Journal of Pharmaceutical Education, 74 (2) pp. 1-9 |
Conference or Workshop Item
| | |
| --- | --- |
| 2022 | Paperwork on legality and enforcement for experts meeting: Legalisation of cannabidiol products for medicinal use in Malaysia.. In: Experts Meeting: Legalisation of Cannabidiol Products for Medicinal Use in Malaysia., |
| 2020 | Antibiotic prescribing in an intensive care unit: findings from a public Malaysian setting. In: International Conference on Pharmaceutical Research and Pharmacy Practice cum 14th IIUM-MPS Pharmacy Scientific Conference (ICPRP 2019), |
| 2020 | Factors related to depression among transgender male to female (mtf) in Kuantan, Pahang : a qualitative study. In: First Virtual International Conference On Equality, Religious Harmony & Peace 2020, |
| 2020 | Private Primary Care Health Clinics in Malaysia and Uncontrolled Drug Pricing: Employer Health Insurance for Sustainable Reimbursement Drug Policy. In: Virtual ISPOR Asia Pacific 2020, |
| 2020 | Private primary care health clinics in Malaysia and uncontrolled drug pricing: Employer health insurance for sustainable reimbursement drug policy. In: Virtual ISPOR Asia Pacific 2020, |
| 2019 | Item analysis of Objective Structured Clinical Examination (OSCE) assessment rubrics for undergraduate pharmacy students. In: International Conference on Pharmaceutical Research and Pharmacy Practice cum 14th IIUM-MPS Pharmacy Scientific Conference (ICPRP 2019), |
| 2019 | Prescription-level of tramadol utilisation at a tertiary hospital setting in Malaysia: changing trends over a 7-year follow-up period. In: International Conference on Pharmaceutical Research and Pharmacy Practice cum 14th IIUM-MPS Pharmacy Scientific Conference (ICPRP 2019), |
| 2019 | Time to treatment initiation (TTI) and retrospective analysis of antiretroviral therapy (ART) outcomes among HIV-positive Methadone Maintenance Therapy clients In primary health care centres, Kuantan, Pahang.. In: International Conference on Pharmaceutical Research and Pharmacy Practice cum 14th IIUM-MPS Pharmacy Scientific Conference (ICPRP 2019), |
| 2018 | Prevalence and characteristics of e-cigarette use among adults in Malaysia. In: 17th World Conference on Tobacco or Health (WCTOH), |
| 2018 | Trends and patterns of analgesic utilization in Malaysia from 2010 to 2016: preference for tramadol. In: 34th International Conference on Pharmacoepidemiology & Therapeutic Risk Management, |
| 2017 | How do the various media types and vape shops impact the perception of e-cigarettes use and harm in Malaysia?. In: 5th Asia Pacific Conference on Public Health Supplement 2017, |
| 2017 | Low nicotine addiction level, older age, and being female are associated with contemplation and preparation stages of smoking cessation among adult current smokers in Malaysia. In: 5th Asia Pacific Conference on Public Health, |
| 2017 | National E-cigarette Survey (NECS) 2016 in Malaysia method and population characteristics. In: 5th Asia Pacific Conference on Public Health Supplement 2017, |
| 2017 | Perception of e-cigarette harm and benefit - a nationwide survey comparing characteristics between electronic cigarette users, conventional cigarette smokers and dual users. In: 5th Asia Pacific Conference on Public Health Supplement 2017, |
| 2017 | Use of e-cigarette among Malaysian male adults: findings from global adult tobacco survey 2011 and national e-cigarette survey 2016. In: 5th Asia Pacific Conference on Public Health, |
| 2016 | Development of clinical protocol for Ibogaine administration as anti addictive treatment in opioid addiction. In: International Conference of Pharmacy and Health Sciences 2016 (ICPHS), |
| 2015 | Patterns of opioid prescribing for treating pain in patients with different age and gender: a retrospective cross sectional study . In: 12th MPS Malaysia Pharmacy Scientific Conference 2015, |
| 2009 | A randomized double blind placebo-control trial on safety and efficacy of Viva QS for smoking cessation in Malaysian adult population. In: The 9th Asian Conference on Clinical Pharmacy (ACCP9), |
| 2009 | Biochemical markers used to ascertain exposure to cigarette smoking and environmental tobacco smoke. In: IIUM Research and Innovation Exhibition 2009, |
| 2009 | Effectiveness of a mobile smoking cessation service in reaching smokers at workplaces. In: 12th World Congress on Public Health, |
Book