Staff Directory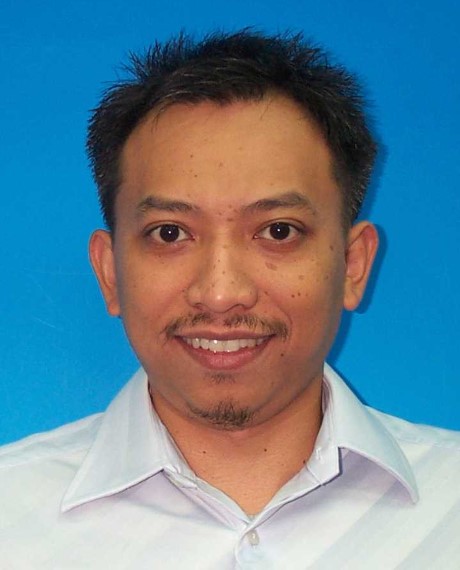 Academic Qualification
DOCTOR OF PHILOSOPHY (ELECTRONIC AND ELECTRICAL ENGINEERING) - Doctor of Philosophy, University of Strathclyde
Master of Science in Systems Engineering with Information Technology Applications - Masters Degree, Cardiff University
Bachelor of Engineering in Electromechanical Power Engineering - Bachelor Degree, Loughborough University, Leicestershire
Syamsul Bahrin Bin Abdul Hamid (Dr.)
Assistant Professor
IIUM Gombak Campus
KULLIYYAH OF ENGINEERING

Other's position:
Head, Centre for Professional Development
---
syamsul_bahrin@iium.edu.my
3496
Expert Profile
Dr. Syamsul Bahrin from the International Baccalaureate Programme conducted in Mara College Banting, Selangor in 1994 pursued his Bachelor's degree in Electromechanical Power Engineering in the UK. Upon graduation, he started his career as a process engineer at Texas Instruments (TI) Malaysia Sdn Bhd, Kuala Lumpur in 1997.
His major responsibility is optimization of the process and improvement of equipment within the Texas Instrument Radio Identification System (TIRIS) processes. In 2000, his responsibility was changed to manage the manufacturing processes within the same area. Seeing IT application to be booming in 2004, Dr. Syamsul Bahrin pursued his Master in System Engineering with Information Technology Application to cater to the need for System Engineering within TI.
However, upon completion of his Master a career path change was made into the academia, which landed him in International Islamic University (IIUM) as a lecturer in 2007. After two years of lecturing, he pursued his Ph.D at the University of Strathclyde in the field of Air-Coupled Ultrasonic Sensors. Currently, he is attached as an Assistant Professor to the Department of Mechatronics Engineering, and is the Head of Department for Department of Mechatronics Engineering. Prior he is the coordinator for the Kulliyyaah Programme Accreditation and Quality Assurance Unit and Mahallah's Principal. He is also actively involved as an internal auditor for ISO 9001:2015 and MS1900 Shariah based Quality Management System for the university.  
Area of Specialisation
Engineering Tech ~ Engineering And Technology ~ Electrical and Electronic Engineering ~ Other Electrical and Electronic Engineering n.e.c. - DOCTOR OF PHILOSOPHY (ELECTRONIC AND ELECTRICAL ENGINEERING)
Professional Membership
1999: Member of Profesional Body / Association: (Graduate Member), Board of Engineers Malaysia
2022 - 2023: Member of Profesional Body / Association: (Member), Malaysian Society For Engineering & Technology
Teaching Responsibilities
| | |
| --- | --- |
| ELECTRICAL MACHINES | 2013/2014 |
| ENGINEERING DESIGN AND RELIABILITY | 2023/2024 2022/2023 |
| ENGINEERING ECONOMICS AND MANAGEMENT | 2023/2024 2022/2023 2021/2022 |
| ENGINEERING SYSTEM RELIABILITY | 2023/2024 2022/2023 2021/2022 2020/2021 2019/2020 2018/2019 2017/2018 |
| ENGINEERING SYSTEMS RELIABILITY | 2018/2019 2017/2018 2016/2017 2015/2016 2014/2015 |
| ENGINERING DESIGN | 2023/2024 |
| INSTRUMENTATION AND MEASUREMENTS | 2013/2014 2007/2008 |
| INTEGRATED DESIGN PROJECT | 2017/2018 2016/2017 2015/2016 2014/2015 |
| INTERGRATED DESIGN PROJECT | 2019/2020 2018/2019 |
| MANUFACTURING MECHATRONICS | 2023/2024 2022/2023 2021/2022 2020/2021 2019/2020 |
| MECHATRONICS ENGINEERING LAB I | 2014/2015 2013/2014 2008/2009 2007/2008 2006/2007 |
| MECHATRONICS ENGINEERING LAB V | 2013/2014 |
| MICROPROCESSOR BASED SYSTEMS | 2007/2008 |
| PROJECT 1 | 2021/2022 2019/2020 2018/2019 |
| Project II | 2020/2021 2019/2020 |
| SEMINAR | 2014/2015 2013/2014 2008/2009 2007/2008 |
| SUSTAINABLE DEVELOPMENT: ISSUES, POLICIES AND PRACTICES | 2021/2022 2020/2021 |
| USRAH IN ACTION 1 | 2022/2023 2021/2022 |
| USRAH IN ACTION 2 | 2022/2023 |
Research Projects
Completed
| | |
| --- | --- |
| 2018 - 2021 | A Research on Water Mist Spray Application as Novel Muslim Technoscape Globalization |
| 2018 - 2023 | Modeling and Experimental Investigation on Laser-micro Electro discharge machining based hybrid microfabrication process |
| 2017 - 2020 | Gait Identification Modelling for a hybrid amphi-underwater robot with exponential momentum ant colony algorithm |
| 2016 - 2019 | Assistive Mobility Aids (AMA) for Visually Impaired Person: A Quasi-Interactive Identification and Analysis with Variable Agility Course |
| 2016 - 2018 | Investigation of the Effects of Various Defects in Metallic Specimens on the Spatial Distribution of Pulsed Eddy Currents |
| 2016 - 2020 | Investigation and Characterization of Ultrasonic Reflection Utilising Spectrum Unfolding for High Value Pure Liquid Materials |
| 2015 - 2017 | Development of Battery Charging System for Electric Motobike |
| 2014 - 2016 | Formulation of Swarm-like Interaction Algorithm for Visually Impaired People with Nature-Inspired Techniques |
| 2008 - 2011 | Mechatronic Walking Support Systems for Visually-Impaired People. |
| 2007 - 2012 | Decision-theoritic Planning for Human-Robot Interaction via Partially Observable Markov Decision Process (POMDP) |
On-Going
| | |
| --- | --- |
| 2023 - Present | Enhancing Mastery of Engineering Financial Management Through Industry-Ready Experiential Game-base Learning |
| 2020 - Present | Anti-diabetic mechanisms of Lepidium meyeni (Maca) and marine collagen in BlackbeltTM in rat model of diabetes mellitus |
| 2019 - Present | Pulsed Eddy Current System Prototype for Assessment of Under-Insulation Corrosion |
| 2018 - Present | IIUM-UNIVERSITY OF LIMOGES(FRANCE) JOINT COLLABORATION PROGRAMME |
| 2014 - Present | AUTONOMOUS SYSTEMS AND ROBOTICS RESEARCH UNIT |
| 2014 - Present | Improving Coefficient of Performance (COP) via Combination of Photovoltaic / Thermal (PVT), Termoelectric Coolers and Absorption Refrigeration System |
Publications
Article
Conference or Workshop Item
Monograph