Staff Directory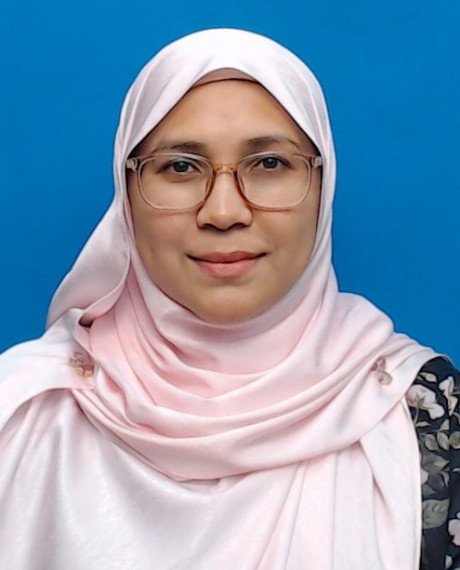 Academic Qualification
DOCTOR OF PHILOSOPHY (INFORMATION SYSTEM SECURITY) - Doctor of Philosophy, University of Melbourne
Master of Computer Science - Masters Degree, Universiti Malaya (UM)
Bachelor of Computer Science - Bachelor Degree, Universiti Malaya (UM)
International Baccalaureate Bilingual Diploma - Diploma, Kolej MARA Banting, Selangor
Nurul Nuha Binti Abdul Molok (Dr.)
Assistant Professor
IIUM Gombak Campus
KULLIYYAH OF INFORMATION AND COMMUNICATION TECHNOLOGY
---
nurulnuha@iium.edu.my
6430
Expert Profile
Dr. Nurul Nuha Abdul Molok is an Assistant Professor at the Department of Information Systems, Kulliyyah of Information and Communication Technology (KICT). She obtained her BSc in Computer Science (Artificial Intelligence) and MSc in Computer Science (Information Systems) from Universiti Malaya. She studied PhD at the University of Melbourne, Australia. Her PhD research focused on the use of social media amongst employees, looking at the potential for leakage of organisational information and its impact to organisations. 
Previously, she had a short stint (1 year) in the IT industry before joining Malaysian Centre for Remote Sensing (MACRES), Ministry of Science, Technology & Innovation (MOSTI) as a Research Officer (Feb 2003 - Oct 2006). Besides doing research and managing ICT projects in MACRES, her main task was coordinating the ISO 27001 Information Security Management Systems (ISMS) certification project for the organization and it was the first government agency in Malaysia to be certified to ISO/IEC 27001:2005. During that time, she obtained a certificate for ISO 27001 ISMS Lead Auditor from EQS Asia - Excel UK.
To satisfy her passion for teaching and knowledge sharing, she joined the academia in November 2006. Since then, her taught courses are IT Security, Risk Management, Control and Audits of Information Systems, Business Continuity & Disaster Recovery and Management Information Systems. She has supervised (and currently supervising) both undergraduate (Final Year Projects) and postgraduate (Master of IT, Master of Protective Security Management and PhD) students. For research, she is the Leader for Information Assurance and Security research group and, an associate member of CyberSecurity Centre of Excellence (COE), Information Systems, Internet and Governance (ISIG) and Islamic Fintech and Blockchain research groups, at IIUM. She is also a member of Malaysian Chapter for Association of Information Systems (MyAIS), Internet Society (ISOC) Malaysia Chapter and GlobalRisk Community. 
Her research works were published in journals (ISI Q1 and Scopus), conference proceedings and books, locally and globally. She has presented at international and local conferences and seminars, both for academia and industry, and she has become information security trainer for government and private agencies. As part of community services, she has conducted cybersecurity awareness programs for teachers, parents and students at local schools. 
Apart from teaching and doing research, she is currently the secretary for ISO 27001 ISMS Task Force at IIUM and Academic Coordinator for Center for IT Advancement (CITA), KICT. From June 2008 to August 2009, she was a Working Group member in the ISO/IEC JTC 1/SC 27/ WG 1 "Information Security Management Systems", Information Security Technical Committee, within the Department of Standards Malaysia, MOSTI. This group is responsible to provide feedback in regard to the development and/or revision of the international standards for information security management. After PhD study leave, she continued her participation in this Working Group from December 2015 until now. Other than certified ISMS Lead Auditor, she is also a certified Cyber Defender Associate from Cyber Range Malaysia.
Area of Specialisation
ICT ~ Information, Computer And Communications Technology (ICT) ~ Security System ~ Other Security System n.e.c. - Organizational Information Security
Economics, Business And Management ~ Economics, Business And Management ~ Management ~ Management Information System
Social Science ~ Social Science ~ Social Issues and Problems ~ At-Risk Behaviour - Managing the risk of the digital world - Cyberetics, Cybersafety and Cybersecurity
Economics, Business And Management ~ Economics, Business And Management ~ Technology Management ~ Ethics, Security and Safety - Risk Management
ICT ~ Information, Computer And Communications Technology (ICT) ~ Other Information, Computer and Communication Technology (ICT) n.e.c. - Social media use among employees and its impacts to organizational information security
Professional Membership
2016: Member of Profesional Body / Association: (Lifetime Member), Malaysia Chapter of the Association for Information Systems
2017: Member of Profesional Body / Association: (Academic Member), Internet Society
2018: Member of Profesional Body / Association: (Academic Member), Association for Information Systems
Research Projects
Completed
| | |
| --- | --- |
| 2020 - 2022 | Kajian Hukum Mengenai Kesan Permainan Digital Terhadap Masyarakat |
| 2019 - 2022 | The Development of Cybersecurity Awareness Model using CTC ? Chaos Theory of Careers for Secondary Schools. |
| 2014 - 2017 | A Model for Information Security Risk Management and Auditing Processes in Malaysian Universities |
| 2011 - 2013 | Exploring the use of Online Social Networking among Employees in Malaysian Organizations: Looking Potential Threats to Information Security |
| 2007 - 2020 | Managing IT Outsourcing Partnership in Malaysia Organizations: Exploring the Perspectives of the Service Receivers Using the Multiple Case Studies Approach |
On-Going
| | |
| --- | --- |
| 2023 - Present | Kajian Perundangan Ke Arah Penggubalan Draf Rang Undang-Undang Perkongsian Data |
| 2023 - Present | Developing Malaysia's Cyber Resilience through Standards-based Training in Strategic Thinking and Cyber Leadership |
| 2022 - Present | Kajian Rang Undang-Undang Keselamatan Siber |
| 2021 - Present | INFORMATION SECURITY RISK MANAGEMENT |
| 2008 - Present | Intelligent Cyberspace Security |
Award & Recognition
| | | |
| --- | --- | --- |
| 02 Aug, 2023 | Special Recognition Award - International Islamic University Malaysia | University |
| 18 Jul, 2023 | Finalist for Benifitting Society Category - International Green Gowns Award 2023 | International |
| 30 Nov, 2022 | Gold Medal - Ministry of Higher Education | National |
| 03 Nov, 2022 | Gold Medal - Ministry of Higher Education | National |
| 28 Aug, 2020 | The best system development project: Cybersecurity Incident Response for SMEs - Bachelor of IT, KICT Final Year Project | KCDIO |
| 24 Nov, 2015 | Best Paper Award - International Islamic University Malaysia | National |
Publications
Article
| | |
| --- | --- |
| 2023 | Information security governance issues In Malaysian government sector. Journal of Information Systems and Digital Technologies, 5 (2) pp. 1-18 |
| 2023 | Smart Ctzen: a digital storytelling app to empower youth's awareness in cyber safety and security. Journal of Information Systems and Digital Technologies, 5 (2) pp. 108-120 |
| 2023 | SmartParents: empowering parents to protect children from cyber threats. International Journal on Perceptive and Cognitive Computing (IJPCC), 9 (2) pp. 73-79 |
| 2022 | The effects of persuasive technology for influencing end-users' information security awareness. Journal of Information Systems and Digital Technologies, 4 (1) pp. 56-81 |
| 2020 | A systematic literature review of cyber security education models' implementations. Malaysian Journal of Youth Studies, Edisi Khas 1 (1) pp. 1-20 |
| 2020 | Cyber security awareness among secondary school students in Malaysia. Journal of Information Systems and Digital Technologies, 2 (2) pp. 28-41 |
| 2020 | Socio-technical mitigation effort to combat cyber propaganda: a systematic literature mapping. IEEE Access, 8 () pp. 92929-92944 |
| 2020 | Underlying Structure of Online Risks and Harm among Bangladeshi Teenagers. Applied Information Systems and Management, 3 (1) pp. 7-14 |
| 2019 | Assessing the risks of social media and profiling the behavior of potential victims among youth. Malaysian Journal Of Youth Studies, 1 (2) pp. 21-34 |
| 2019 | Incorporating Islamic principles in information security behaviour: a conceptual framework. Journal of Information Systems and Digital Technologies, 1 (2) pp. 24-39 |
| 2019 | Persuasive technology in the Islamic perspective: the principles and strategies. International Journal on Perceptive andCognitive Computing (IJPCC), 5 (2) pp. 107-115 |
| 2018 | A case analysis of securing organisations against information leakage through online social networking. International Journal of Information Management, 43 () pp. 351-356 |
| 2016 | Unintentional information security behavior from the Qur'an and Hadith's perspective. International Journal on Islamic Applications in Computer Science And Technology, 4 (3) pp. 1-10 |
| 2015 | Risk assessment model for organizational information security. ARPN Journal of Engineering and Applied Sciences, 10 (23) pp. 17607-17613 |
| 2012 | Online social networking: a source of intelligence for advanced persistent threats. International Journal of Cyber Warfare and Terrorism, 2 (1) pp. 1-13 |
| 2011 | Information Leakage through online social networking: opening the doorway for advanced persistence threats. The Journal of the Australian Institute of Professional Intelligence Officers (AIPIO), 19 (2) pp. 38-55 |
Conference or Workshop Item
| | |
| --- | --- |
| 2022 | Pendekar Siber: empowering young people to combat cyber threats. In: International Conference on Cyber Resilience (ICCR) 2022, |
| 2021 | Parents' roles in mitigating cyber threats to children in the new norm. In: Persidangan Kependudukan Kebangsaan (PERKKS 21), |
| 2019 | A comparative review of ISMS implementation based on ISO 27000 series in organizations of different business sectors. In: 1st International Conference Computer Science and Engineering (IC2SE 2019), |
| 2019 | A comparative review of ISMS implementation based on ISO 27000 Series in organizations of different business sectors. In: International Conference Computer Science and Engineering (IC2SE), |
| 2019 | Advanced persistent threats awareness and readiness: a case study in Malaysian financial institutions. In: 2018 Cyber Resilience Conference (CRC 2018), |
| 2019 | Exploring staff perception of InfoSec policy compliance: Palestine Universities empirical study. In: 1st International Conference of Intelligent Computing and Engineering (ICOICE 2019), |
| 2019 | Information security policy perceived compliance among staff in Palestine universities: An empirical pilot study. In: 2019 IEEE Jordan International Joint Conference on Electrical Engineering and Information Technology (JEEIT), |
| 2018 | Persuasive technology from Islamic perspective. In: 2018 International Conference on Information and Communication Technology for the Muslim World (ICT4M), |
| 2018 | Responsibility-value alignment in information security governance. In: 2018 International Conference on Information and Communication Technology for the Muslim World (ICT4M), |
| 2017 | Exploring the factors influencing top management involvement and participation in information security. In: Pacific Asia Conference on Information Systems 2017 (PACIS 2017), |
| 2016 | Information security behavior among employees from the Islamic perspective. In: 2016 6th International Conference on Information and Communication Technology for The Muslim World (ICT4M 2016), |
| 2016 | Persuasive technology for improving information security awareness and behavior: literature review. In: 2016 6th International Conference on Information and Communication Technology for The Muslim World (ICT4M 2016), |
| 2015 | A conceptual framework for measuring the acceptance of pervasive learning. In: 5th International Conference on Computing and Informatics (ICOCI 2015), |
| 2015 | Information security awareness through the use of social media. In: 5th International Conference on Information & Communication Technology for The Muslim World (ICT4M 2014), |
| 2015 | Protecting youth from social media risks through information security practices and Islamic principles. In: 3rd International Conference on Islamic Applications in Computer Science And Technology, |
| 2015 | Unintentional information security behavior from the Qur'an and hadith's perspective. In: International Conference on Islamic Applications in Computer Science and Technology, |
| 2014 | Inadvertent Leakage of Organisational Information through Online Social Networking. In: International Research Invention & Innovation Exhibition 2014, |
| 2013 | Disclosure of organizational information on social media: Perspectives from security managers. In: Pacific Asia Conference on Information Systems, |
| 2011 | Disclosure of organizational information by employees on Facebook: Looking at the potential for information security risks. In: 22nd Australasian Conference on Information Systems (ACIS), |
| 2011 | Exploring the use of online social networking by employees: Looking at the potential for information leakage. In: Pacific Asia Conference on Information Systems, |
| 2010 | Information leakage through online social networking: Opening the doorway for advanced persistence threats. In: Australian Information Security Management Conference, |
| 2010 | Understanding the factors of information leakage through online social networking to safeguard organizational information. In: Australasian Conference for Information Systems, |
Book
Monograph