Staff Directory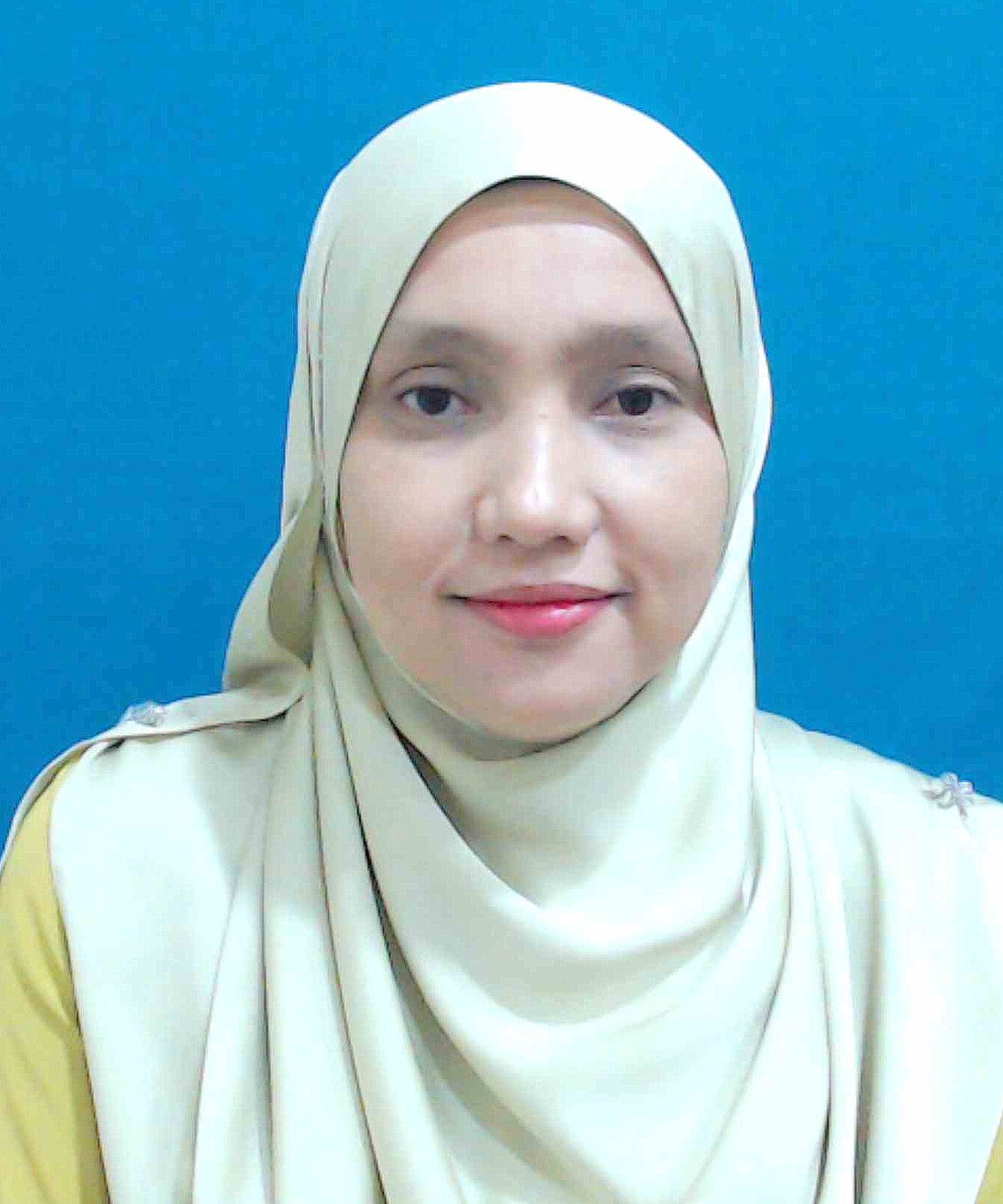 Academic Qualification
Doctor of Philosophy - Doctor of Philosophy, University of Queensland
Ijazah Sarjana Sains Kejururawatan - Masters Degree, Universiti Malaya (UM)
Health Science (Nursing) - Bachelor Degree, Universiti Sains Malaysia (USM)
Post Basic Certificate in Gerontology Nursing - Certificate, Seremban Nursing College
Sharifah Munirah Binti Syed Elias (Dr.)
Assistant Professor
IIUM Kuantan Campus
KULLIYYAH OF NURSING
---
shmunirah@iium.edu.my
7260
Expert Profile
Sharifah Munirah binti Syed Elias obtained her BHSc (Nursing) (Hons) from USM and her MNSc from UM. She joined the Kulliyyah of Nursing, IIUM in December 2006. She did her clinical attachment in the medical ward, HUSM in 2007.
Upon completion of her clinical attachment, she enrolled for a post-basic gerontology course at Seremban Nursing College. She won a Bronze Medal during the IIUM Research, Invention and Innovation Exhibition (IRIIE 2013) for a research project entitled 'Burden and quality of life among elderly caregivers' which was done in collaboration with two others.
Presently, she is on Ph.D study leave (2013-2017) at the University of Queensland, Australia in the field of psychogeriatric nursing.
Area of Specialisation
Medical And Health ~ Medical And Health Sciences ~ Nursing ~ Nursing Care - Nursing
Medical And Health ~ Medical And Health Sciences ~ Nursing ~ Gerontology - gerontology
Medical And Health ~ Medical And Health Sciences ~ Clinical Medicine ~ Geriatrics - geriatric care
Medical And Health ~ Medical And Health Sciences ~ Nursing Management ~ Nursing Advocacy
Professional Membership
2018: Member of Profesional Body / Association: (Life Member), Gerontological Association of Malaysia
2020: Member of Profesional Body / Association: (Life Member), Malaysian Nurses Association
2022 - 2024: Member of Profesional Body / Association: (Member), International Psychogeriatric Association
2022 - 2023: Member of Profesional Body / Association: (Member), American Psychological Association
Teaching Responsibilities
| | |
| --- | --- |
| COMMUNICATION AND THERAPEUTIC INTERVENTION | 2012/2013 |
| COMMUNITY HEALTH NURSING | 2022/2023 2021/2022 2020/2021 2019/2020 2018/2019 |
| COMMUNITY HEALTH NURSING 2 | 2011/2012 |
| COMMUNITY HEALTH NURSING PRACTICE | 2021/2022 2020/2021 2019/2020 2018/2019 |
| CRITICAL CARE NURSING | 2011/2012 |
| DISCOVERY OF SPECIALIZATION IN NURSING | 2022/2023 2021/2022 |
| ELECTIVE CLINICAL | 2018/2019 2017/2018 |
| FINAL YEAR RESEARCH PROJECT I | 2022/2023 2021/2022 2020/2021 2019/2020 |
| FINAL YEAR RESEARCH PROJECT II | 2022/2023 2021/2022 2020/2021 2019/2020 |
| GASTROINTESTINAL,HEPATOBILIARY AND NEUROLOGICAL NURSING PRACTICE | 2021/2022 2018/2019 |
| GERONTOLOGICAL NURSING | 2008/2009 |
| HEALTH ASSESMENT | 2012/2013 |
| HEALTH INFORMATION SYSTEM | 2007/2008 |
| INNOVATION IN NURSING | 2020/2021 |
| INTEGRATED NURSING PRACTICE (FINAL PROFESSIONAL EXAMINATION) | 2017/2018 |
| INTEGRATED NURSING SCIENCES (FINAL PROFESSIONAL EXAMINATION) | 2017/2018 |
| INTEGRATED NURSING SCIENCES(FINAL PROFESSIONAL EXAMINATION) | 2021/2022 |
| MANAGEMENT AND ADMINISTRATION IN NURSING PRACTICE | 2021/2022 |
| MEDICAL-SURGICAL NURSING 3 | 2011/2012 |
| MENTAL HEALTH NURSING | 2017/2018 |
| PROFESSIONAL NURSING | 2012/2013 |
| RESEARCH METHODOLOGIES IN NURSING | 2017/2018 |
| RESEARCH PROJECT FINAL | 2018/2019 2017/2018 |
| RESEARCH PROJECT PROPOSAL | 2018/2019 2017/2018 |
Research Projects
Completed
| | |
| --- | --- |
| 2018 - 2021 | Mental Health for Older People (MHOP) module as a strategy to empower Activity Centre For the Older Persons (PAWE) and older people |
| 2018 - 2021 | Promoting Exercise in Older People for Healthy Aging Through Knowledge Transfer Program |
| 2011 - 2013 | RU 2011 -Factors effecting pain management practice among registered nurses in Malaysia. |
| 2011 - 2013 | RU 2011 -Burden and quality of life among elderly caregivers. |
On-Going
| | |
| --- | --- |
| 2023 - Present | Risk and protective factors of suicide among undergraduates in multi-racial and multi-religious in Malaysia: A mixed-method study |
| 2023 - Present | Risk and protective factors of suicide among undergraduates in multi-racial and multi-religious in Malaysia: A mixed-method study |
| 2023 - Present | Risk and protective factors of suicide among undergraduates in multi-racial and multi-religious in Malaysia: A mixed-method study |
| 2022 - Present | Caring for Older People in the Community: An Islamic Perspective |
| 2022 - Present | Integrating Islamic Principles in Community Health Nursing |
| 2020 - Present | ?Islamic-based Smoking Cessation Program (ISCP) Module for Undergraduate Students at International Islamic University Malaysia (IIUM)? |
| 2019 - Present | An Exploratory Study of the Knowledge and Practices of Caregivers in the Care of the Older People at Home in the Agricultural Plantation |
| 2011 - Present | RU 2011 -Glove versus not to Gloves in simple wound management: Nurse awareness and experience on the practice in Malaysian Hospital. |
Award & Recognition
| | | |
| --- | --- | --- |
| 16 Dec, 2022 | Award for 15 Years of Service - International Islamic University Malaysia | University |
| 04 Nov, 2022 | Most Promising Academic Award - Kulliyyah of Nursing | KCDIO |
| 04 Nov, 2022 | Top 20 Contributors to KON'S Research Performance (Rank 16) - Kulliyyah of Nursing | KCDIO |
| 17 Dec, 2021 | Special Recognition Award Long Service (15 Years) - Kulliyyah of Nursing | KCDIO |
| 17 Dec, 2021 | Special Recognition Award National Immunisation Programme (Vaccinator) - Kulliyyah of Nursing | KCDIO |
| 17 Dec, 2021 | Top Ten (10) Contributors to KON's Research Performance - Kulliyyah of Nursing | KCDIO |
| 17 Dec, 2021 | Product Innovation and Commercialization Award - Kulliyyah of Nursing | KCDIO |
| 17 Dec, 2021 | Highest Citation in Indexed Journal Award - Kulliyyah of Nursing | KCDIO |
| 03 Dec, 2020 | Long service award (10 years) - Kulliyyah of Nursing | KCDIO |
| 03 Dec, 2020 | Top 20 contributors to KON's research performance - Kulliyyah of Nursing | KCDIO |
| 19 Dec, 2015 | Research Excellence Award - Education Malaysia Australia | University |
| 01 Nov, 2015 | Outstanding Contribution in Reviewing - Elsevier | International |
Publications
Article
| | |
| --- | --- |
| 2022 | Development and validation of the Islamic-based smoking cessation program module for young adults. International Journal of Care Scholars, 5 (3) pp. 5-11 |
| 2022 | Knowledge, attitudes, and sociodemographic factors related to COVID‑19 among older people living in the community in Malaysia. Journal of Education and Health Promotion, 11 () pp. 1-7 |
| 2022 | Knowledge, practice and needs of family caregiver in the care of older people: a review. International Journal of Care Scholars, 5 (3) pp. 70-78 |
| 2021 | Factors associated with suicidal ideation among older people in medical outpatient clinic. Enfermería Clínica, 31 (Supplement 2) pp. S356-S360 |
| 2021 | Prevalence and associated factors of smoking among male Undergraduate students in International Islamic University Malaysia. Advances in Health Sciences Research, 39 () pp. 53-57 |
| 2021 | Religiosity and its relationship with smoking cessation: a systematic review. IIUM Medical Journal Malaysia, 20 (4) pp. 85-94 |
| 2021 | Smartphone use and addiction among secondary school students in Kuantan, Malaysia. International Journal of Care Scholars, 4 (1) pp. 36-41 |
| 2021 | The impact of Mental Health of Older People (MHOP) training module for community health workers: a preliminary study. International Journal of Care Scholars, 4 (2) pp. 8-14 |
| 2021 | The relationship between painful diabetic peripheral neuropathy and functional status of older people in Kuantan, Pahang. Enfermería Clínica, 31 (Supplement 2) pp. 130-134 |
| 2020 | Attitudes and work preferences toward older people among Malay undergraduate nursing students. Makara Journal of Health Research, 24 (3) pp. 198-202 |
| 2020 | Prevalence and factors associated with cognitive impairment among older people living in old folk homes, Malaysia. International Journal of Care Scholars, 3 (2) pp. 28-32 |
| 2020 | The effectiveness of spiritual reminiscence therapy for older people with loneliness, anxiety and in Malaysia. Journal of Religion, Spirituality & Aging, 2020 () pp. 1-16 |
| 2019 | An association between sleep quality and functional status among older people in agricultural plantation. International Journal of Allied Health Sciences, 3 (3) pp. 750-750 |
| 2019 | Loneliness and cognitive impairment among older people living in long-term care. International Journal of Allied Health Sciences, 3 (3) pp. 831-831 |
| 2019 | Smoking cessation and its relationship with religiosity: a review of literature. International Journal of Allied Health Sciences, 3 (3) pp. 774 |
| 2019 | Spiritual reminiscence therapy for older people with loneliness, anxiety and depression living in a residential aged care facility, Malaysia: A qualitative approach. Australasian Journal on Ageing, 38 (1) pp. E25-E30 |
| 2018 | Prevalence of loneliness, anxiety, and depression among older people living in long-term care: A review. International Journal of Care Scholars, 1 (1) pp. 39-43 |
| 2015 | The effectiveness of group reminiscence therapy for loneliness, anxiety and depression in older adults in long-term care: a systematic review. Geriatric Nursing, 36 (5) pp. 372-380 |
Conference or Workshop Item
| | |
| --- | --- |
| 2021 | Body mass index, anxiety and depression among older people living in long-term care: A cross-sectional study. In: 3rd World Congress On Integration And Islamicisation 2021: Mental Health And Well-Being In The 4th Industrial Revolution, |
| 2021 | Caring for older people with dementia in Malaysia. In: International Nursing Webinar: Early Prevention of Dementia Toward Healthy, Independently, Active and Productive Elderly Based On National Policy Standards For Healthcare And For The Elderly, |
| 2021 | Preventing falls in older patients. In: Continuous Nursing Education 2021/2, |
| 2021 | Steps & strategies in literature reviews. In: Webinar Moving Forwards With Nursing Research 2021, |
| 2020 | Attitudes and barriers toward the use of mobile phones among older people living in the community in Malaysia. In: International Conference on Gerontechnology 2020: Achieving Excellence in Elderly Care through Gerontechnology, |
| 2019 | An association between sleep quality and functional status among older people in agricultural plantation. In: Kuantan Research Day 2019, |
| 2019 | Loneliness and cognitive impairment among older people in long-term care. In: Kuantan Research Day 2019 (KRD 2019), |
| 2019 | Mental health in older people. In: Physical and mental health across the lifespan, |
| 2019 | Prevalence of depression and its association with suicidal ideation among older people. In: 4th International Conference on Global Health (ICGH) in conjunction with the 7th Asian International Conference in Humanized Health Care (AIC-HHC) 2019, |
| 2019 | The study of relationship between painful diabetic peripheral neuropathy and functional status of older people in Kuantan. In: The 4th International Conference on Global Health in conjunction with The 7th Asian International Conference on Humanized Health Care, |
| 2018 | A review of spiritual reminiscence therapy for older people with mental health problems. In: The Global Public Health Conference (GlobeHEAL) - 2018, |
| 2018 | Gerontological nursing in Malaysia: issues and challenges. In: Improving Professionalism of Nurse towards Independent and Quality Geriatric Services, |
| 2016 | Spiritual reminiscence therapy– is it effective for older people?. In: 49th Australian Association of Gerontology Conference, |
| 2016 | The evaluation of a spiritual reminiscence therapy program for older Malaysian adults with loneliness, anxiety and depression. In: 15th National Conference of Emerging Researchers in Ageing, |
| 2015 | Reminiscence therapy for older people suffering from loneliness, anxiety and depression: a review of the literature. In: The Asian Conference on Psychology & the Behavioral Sciences 2015 , |
| 2013 | Burden and quality of life among elderly caregivers. In: IIUM Research, Invention and Innovation Exhibition (IRIE) 2013, |
Book
Monograph