Staff Directory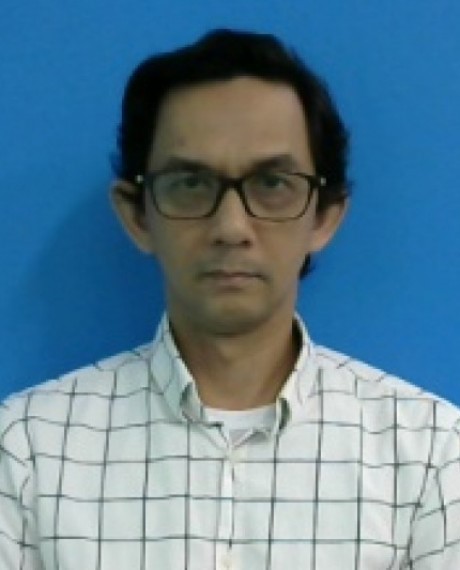 Academic Qualification
Doctor of Philosophy (Engineering) - Doctor of Philosophy, International Islamic University Malaysia
Master of Science in Manufacturing Engineering - Masters Degree, International Islamic University Malaysia
Bachelor of Engineering (Manufacturing) - Bachelor Degree, International Islamic University Malaysia
Fadly Jashi Darsivan Bin Ridhuan Siradj (Assoc. Prof. Dr.)
Associate Professor
IIUM Gombak Campus
KULLIYYAH OF ENGINEERING

Other's position:
Deputy Dean, Kulliyyah of Engineering
---
Expert Profile
Fadly Jashi Darsivan Fadly Jashi Darsivan is an Assistant Professor in the Department of Mechanical Engineering, Faculty of Engineering. He completed his Ph.D studies in the field of Active Vibration Control in Automotive Applications. He received both his BEng and Master's degrees, from the Faculty of Engineering, IIUM in 1998 and 2002, respectively.
Currently, he is actively doing research in automotive damper system and has received research grants from the Ministry of Education, Malaysia. At present, he is a member of University Technical Information and Communication Technology Committee (UTICTEC). He was the Deputy Director of the Advanced Engineering and Innovation (AEIC) between 2009 and 2010. In 2013, he was appointed as the coordinator of the Computer Services and Support Unit (CSSU) until 2014.
Area of Specialisation
Engineering Tech ~ Applied Sciences And Technologies ~ Engineering Materials ~ Other Engineering Materials n.e.c. - Vehicle dynamics and control
Professional Membership
2000: Member of Profesional Body / Association, Board of Engineers Malaysia
2012: Member of Profesional Body / Association, Institution of Engineers Malaysia
Research Projects
Completed
| | |
| --- | --- |
| 2017 - 2020 | Nonlinear Fluid Structure Interaction and Control of Lifting Surface and Body |
| 2015 - 2017 | CFD Analysis of Straight Bladed Vertical Axis Wind Turbines with Selected Transition and Turbulence Models |
| 2015 - 2017 | Design and Development of Motorized Adjustable Vertical Platform for Satellite Assembly, Integration and Test Facility |
| 2013 - 2017 | Development of Green Transportation System |
| 2013 - 2017 | Formulation of Novel Controller Strategies for Vehicle Suspension Actuators |
| 2012 - 2012 | Pneggubal Kertas Soalan Matrikulasi |
| 2012 - 2016 | Vibration Isolation Method using Variable Stiffness and Friction Damping |
| 2011 - 2011 | Penggubal Kertas Soalan Matrikulasi 2011 |
| 2009 - 2013 | Design and Development of the Mechanical System for Golleq |
| 2007 - 2019 | Study of Characteristics and Performance of Active Engine Mounting System Using Artificial Neural Network Based Controller |
On-Going
| | |
| --- | --- |
| 2023 - Present | CXSense System for SURAYA Unmanned Surface Vessel (USV) Fleet |
| 2023 - Present | Development of a fuzzy intelligent adaptive autonomous servo-electromagnetic emergency braking system for high-speed electric vehicle |
| 2021 - Present | The Development of the Medical Assistance Robot, MediBOT |
| 2017 - Present | The Low Cycle Fatigue Investigation of Kinematic Joints Subjected to Random Cyclic Loading |
| 2014 - Present | Identification of Artificial Intelligence Based Algorithm for Hysteresis and Creep Coupled Nonlinear Systems for Position Control at Nanometer Scale |
| 2013 - Present | IIUM Centre of Excellence for Electric Mobility (ICEM) |
| 2012 - Present | The Development of a Vibration Isolation Prototype with Adaptable Stiffness and Damping Coefficient |
| 2010 - Present | Kajian Hala Tuju Bidang Automotif |
Award & Recognition
| | | |
| --- | --- | --- |
| 12 Feb, 2015 | Gold Medal Award, Malaysia Technology Expo 2015 - Malaysian Association of Research Scientists (MARS) | National |
| 04 Apr, 2010 | Silver, IIRIE 2010 - International Islamic University Malaysia | University |
| 01 Feb, 2010 | Bronze, Malaysia Technology Expo 2010 - MTE | National |
Publications
Article
| | |
| --- | --- |
| 2020 | Fatigue life study of suspension ball joints on the basis of ride quality. International Journal of Vehicle Noise and Vibration, 16 (1/2) pp. 69-84 |
| 2019 | Computational validation of magnetorheological elastomers for engine mount application. International Journal of Recent Technology and Engineering, 7 (6S) pp. 180-184 |
| 2019 | Parametric study of ground vehicle suspension system. International Journal of Recent Technology and Engineering (IJRTE), 7 (6S) pp. 284-287 |
| 2019 | Ride comfort performance of a non-linear full-car using active suspension system with active disturbance rejection control and input decoupling transformation. International Journal of Heavy Vehicle Systems, 26 (2) pp. 188-224 |
| 2019 | The effect of hydraulic damper characteristics on the ride and handling of ground vehicle. International Journal of Recent Technology and Engineering (IJRTE), 7 (6S) pp. 113-118 |
| 2016 | Characterization of magnetorheological elastomer (MRE) engine mounts. Materials Today: Proceedings, 3 (2) pp. 411-418 |
| 2015 | Evaluation of elastomeric models for engine mountings applications . International Journal of Vehicle Noise and Vibration, 11 (3/4) pp. 210-224 |
| 2015 | Ride comfort performance of a vehicle using active suspension system with active disturbance rejection control . International Journal of Vehicle Noise and Vibration, 11 (1) pp. 78-101 |
| 2014 | Optimisation and control of semi-active suspension using genetic algorithm for off-road full vehicle. International Journal of Vehicle Systems Modelling and Testing, 9 (3/4) pp. 372-382 |
| 2012 | Artificial neural network based hysteresis compensation for piezoelectric tube scanner in atomic force microscopy . IEEE Region 10 Annual International Conference, Proceedings/TENCON, () pp. 1-5 |
| 2012 | Vibration investigation of a quarter car with nonlinear shock absorber model. Advanced Materials Research, 576 () pp. 665-668 |
| 2009 | Active engine mounting control algorithm using neural network . Shock and Vibration, 16 () pp. 417-437 |
| 2008 | Active engine mounting controller using extended minimal resource allocating networks . International Journal of Vehicle Noise and Vibration, 4 (2) pp. 150-168 |
Conference or Workshop Item
| | |
| --- | --- |
| 2017 | Modelling and control of base plate loading subsystem for the motorized adjustable vertical platform. In: 3rd International Conference on Mechanical, Automotive and Aerospace Engineering (ICMAAE 2016), |
| 2016 | Modeling and simulation for heavy-duty mecanum wheel platform using model predictive control. In: 3rd International Conference on Mechanical, Automotive and Aerospace Engineering 2016 (ICMAAE'16), |
| 2016 | The investigation of a ride quality of nonlinear half-car model. In: 3rd International Conference on Mechanical, Automotive and Aerospace Engineering 2016 25–27 July 2016, Kuala Lumpur, Malaysia, |
| 2014 | Ride quality comparison of a quarter car model with a nonlinear hydraulic damper and an andre hartford friction damper. In: International Conference on Innovative Trends in Multidisciplinary Academic Research (IMTAR 2014), |
| 2013 | Modeling and simulation of a quarter car model with a nonlinear damper . In: nternational Conference on Mechanical, Automotive and Aerospace Engineering 2013, |
| 2013 | Nonlinear model identification of a shock absorber dynamics. In: Automotive and Vehicle Technologies Conference (AVTECH) 2013, |
| 2012 | Artificial neural network based hysteresis compensation for piezoelectric tube scanner in atomic force microscopy. In: TENCON 2012 - 2012 IEEE Region 10 Conference, |
| 2010 | Intelligent sliding mode control using natural logarithm sliding surface. In: IIUM Research, Innovation & Invention Exhibition (IRIIE 2010), |
| 2010 | Natural logarithm sliding mode control (ln-SMC) using EMRAN for active engine mounting system. In: 2010 11th Int. Conf. Control, Automation, Robotics and Vision, |
| 2009 | Natural logarithm-based sliding mode control for two DOF active engine mounting system. In: 2009 International Conference on Instrumentation, Communications, Information Technology, and Biomedical Engineering (ICICI-BME), |
| 2009 | Terminal sliding mode control for active engine mounting system. In: 2009 IEEE/ASME International Conference on Advanced Intelligent Mechatronics (AIM), |
| 2007 | Artificial neural network based vibration control of active engine mounting isolation system. In: 4th International Symposium on Mechatronics and its Applications (ISMA07), |
Book Section