Staff Directory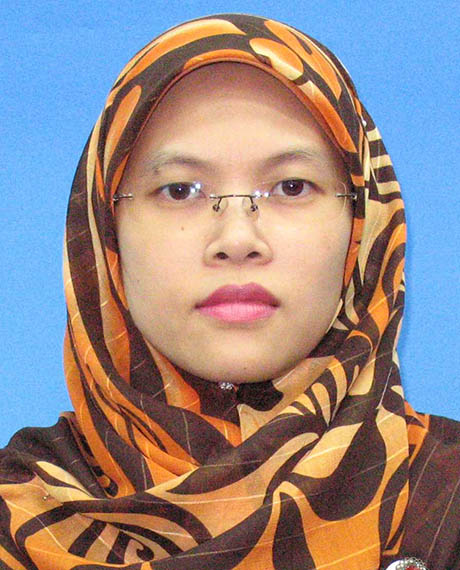 Academic Qualification
DOCTOR OF PHILOSOPHY (SPECIALISMS OF THE BUILT ENVIRONMENT) - Doctor of Philosophy, Universiti Teknologi MARA (UiTM)
Master in Arts and Design - Masters Degree, Universiti Teknologi MARA (UiTM)
Bachelor of Arts - Bachelor Degree, University of Kent
Diploma Rekabentuk Dalaman - Diploma, Universiti Teknologi MARA (UiTM)
Noraini Binti Ahmad (Dr.)
Assistant Professor
IIUM Gombak Campus
KULLIYYAH OF ARCHITECTURE AND ENVIRONMENTAL DESIGN
---
Expert Profile
Dr. Noraini has qualifications in interior architecture, design education and museology. She is a registered Interior Designer with Malaysian Board of Architects and also a corporate member of Malaysian Institute of Interior Designer (MIID). At professional level, she has also obtained professional training in museology programmes (2007-2011) held in the local public and private museums and galleries such PERZIM, Museum of Terengganu, Museum of Sarawak, Royal Air Force Museum, Petronas Gallery, National Art Gallery and National Archive.
Dr. Noraini has over 19 years of academic experience that she has balanced with industry practice gained from consultancy work in interior projects. She began her teaching career at Universiti Teknologi MARA (UiTM) Seri Iskandar, Perak (1999). Subsequently, taught local programmes for Diploma in Interior Design at several private design colleges and also UK franchise degree programme for BA (Hons) Interior Architecture of Nottingham Trent's University at KBU International College (2004-2007). Across her academic career, she also held several positions as Course Leaders and Head of Department. In March 2007 she joined the team on the BA (Hons) in Applied Arts and Design for Interior Design within the Kulliyyah of Architecture and Environmental Design (KAED) at the International Islamic University Malaysia (IIUM). She is currently an assistant professor at the Department of Applied Arts & Design, KAED and also appointed as deputy director of Gallery, Event & Protocol Unit at the Office of Corporate, Communication (OCCM), where she the curator of the IIUM Gallery.
Dr. Noraini has also experience in curriculum development. Since 2007 to 2016, Dr.Noraini has been an external examiner for Diploma in Interior Design and also a member of the Examiner Board at KBU International College. More recently she has been appointed as an external examiner for BA (Hons) Interior Architecture and Design programme (2017-2020) at First City University College (FCUC).
Dr. Noraini was a member of the steering committee, which developed the Green Building Index (GBI) Assessment Criteria for Interior Design (Energy Efficiency), MIID (2013-2014). Previously, she has been a member of Institute of Electrical and Electronics Engineers (IEEE).
Dr. Noraini research interests are diverse but are related by a consistent concern with embracing a sustainable mindset in interior-architectural education and environmental related issues in the Built Environment. These include sustainable architecture-interior, green building materials, comfort and indoor environmental quality, daylight simulation, architectural interior design issues, and museum planning and development. Her recent academic publications include journals articles on daylighting simulations, surface reflectance for illuminance level control, luminous exposures and light-fastness survey, visual responses towards daylighting, illuminance distributions and limits for the conservation of exhibits. She has also co-authored journal articles and proceedings on sustainable management (SM) guide in GBI interiors design project tools, sustainable pillars for township tools core criteria of community planning & design, conceptual post occupancy evaluation model for neighborhood assessment towards sustainable urban development, and beyond low carbon city and low-carbon society aspect in regenerative cities assessment framework for sustainable township.

Area of Specialisation
Engineering Tech ~ Applied Sciences And Technologies ~ Architecture ~ Interior and Environment Design - Architectural Interior, Museum Design and Exhibition
Professional Membership
2019 - 2019: Member of Profesional Body / Association: (Corporate Member (Ordinary Member)), Malaysian Institute of Interior Designers (MIID)
2019 - 2019: Member of Profesional Body / Association: (Registered Interior Designer), Lembaga Arkitek Malaysia
2020 - 2020: Member of Profesional Body / Association: (Registered Interior Designer), Lembaga Arkitek Malaysia
2020 - 2020: Member of Profesional Body / Association: (Corporate Member (Ordinary member)), Malaysian Institute Of Interior Designers (MIID)
Research Projects
Completed
| | |
| --- | --- |
| - | KAJIAN PERLAKUAN SUMBANG MAHRAM DI KALANGAN UMAT ISLAM NEGERI SELANGOR |
On-Going
| | |
| --- | --- |
| 2020 - Present | Psycho-Behavioral Inclination Model (P-BIM) of Spatial Experience association with Public Sector Conducive Ecosystem (EKSA) Dimension Towards Organizational Commitment in Naval Base |
| 2020 - Present | Post Occupancy Evaluation Measures of Green Interiors Tool Energy Efficiency (EE) Core Criteria |
| 2020 - Present | Industrialized Building System (IBS) and Interior Construction |
| 2012 - Present | Gallery |
Award & Recognition
| | | |
| --- | --- | --- |
| 11 Nov, 2020 | International Invention, Innovation & Design Exposition For Built Environment and Engineering 2020 (IIDBEEX 2020) : Silver Award (Poster) - Co-researcher - Universiti Teknologi MARA (UiTM) | International |
| 11 Nov, 2020 | International Invention, Innovation & Design Exposition For Built Environment and Engineering 2020 (IIDBEEX 2020) : Gold Award (Poster) - Co-researcher - Universiti Teknologi MARA (UiTM) | International |
Publications
Article
| | |
| --- | --- |
| 2022 | Energy consumption in open and enclosed layout of shopping malls in Malaysia. Malaysian Construction Research Journal, 36 (1) pp. 1-10 |
| 2021 | A study on environmental sustainability practices among students and staff in International Islamic University Malaysia IIUM). International Journal of Emerging Issues in Islamic Studies, 1 (1) pp. 36-48 |
| 2021 | Post occupancy evaluation of space energy intensity on green building index energy efficiency (EE) criteria. Engineering Journal, 25 (1) pp. 233-243 |
| 2021 | The end-user's satisfaction of public space in Dataran Cendekia UiTM Shah Alam. International Journal of Sustainable Construction Engineering and Technology, 12 (3) pp. 192-201 |
| 2021 | Towards green office: a systematic literature review on smart office interior in Malaysia. Journal of Architecture, Planning & Construction Management, 11 (1) pp. 54-63 |
| 2018 | Post occupancy evaluation model: adaptive measure towards sustainable neighborhood development. Planning Malaysia, 16 (3) pp. 132-142 |
| 2017 | Post occupancy evaluation for sustainable neighborhood development. Advanced Science Letters, 23 (4) pp. 3128-3131 |
| 2017 | Sustainable dimension pillars adaptation in neighborhood assessment criteria of community planning & design. International Journal of Real Estate Studies, 11 (1) pp. 29-35 |
| 2017 | Visual responses of visitors towards daylighting in museums: A case study of Malaysia. Pertanika Journal of Social Sciences and Humanities, 25 (Special issue) pp. 323-332 |
| 2015 | Relationship between supply, demand and opportunity of interior designers graduates in Malaysia construction industry. MAGNT Research Report, 3 (4) pp. 46-53 |
| 2015 | Sustainable management (SM) guide in GBI interiors design project tools. ARPN Journal of Engineering and Applied Sciences, 10 (10) pp. 4498-4507 |
| 2013 | Surface reflectance for illuminance level control in daylit historical museum gallery under tropical sky conditions. Advanced Material Research, 610-13 () pp. 2854-2858 |
| 2012 | Luminous exposures and light-fastness survey in daylit historical museum galleries under tropical sky conditions. Advanced Materials Research, 488-9 () pp. 1547-1552 |
Conference or Workshop Item
| | |
| --- | --- |
| 2022 | The readiness of smart office interior implementation in Malaysia. In: 5th International Conference of Contemporary Affairs in Architecture and Urbanism (ICCAUA-2022), |
| 2020 | Public perception and awareness towards Shah Alam Low Carbon City Program.. In: International Invention, Innovation & Design Exposition For Built Environment and Engineering 2020 (IIIDBEEX 2020), |
| 2019 | Compatibility issues of Industrialized Building System (IBS) in interior construction: a case study in Kuala Lumpur. In: 4th International Conference on Research Methodology for Built Environment and Engineering (ICRMBEE) 2019, |
| 2019 | Post occupancy evaluation measures of green interiors tools Energy Efficiency (EE) core criteria. In: 4th International Conference on Research Methodology for Built Environment and Engineering (ICRMBEE) 2019, |
| 2019 | Psycho-behavioral intervention model for effective sustainable awareness in green development. In: International Conference on Built Environment and Engineering 2018 - "Enhancing Construction Industry Through IR4.0" (IConBEE2018), |
| 2018 | Confirmatory factor analysis of Post-Occupancy Evaluation Model (POEM) for sustainable neighborhood development. In: 3rd International Conference on Research Methodology for Built Environment and Engineering 2017, ICRMBEE 2017, |
| 2018 | Sustainable dimension adaptation measure in green township assessment criteria. In: The 1st ITB Centennial and 4th PlanoCosmo International Conference, |
| 2016 | Conceptual post occupancy evaluation model for neighborhood assessment towards sustainable urban development. In: International Conference on Sustainable Development and Livelihoods (ICSDL 2016), |
| 2016 | Post occupancy evaluation for sustainable neighborhood development. In: 2016 International Conference on Social Sciences and Humanities (SOSHUM 2016), |
| 2014 | Visitors' visual responses towards daylighting in historic museum galleries in Malaysia. In: Asian Conference on Environment-Behaviour Studies (AcE-Bs 2014), |
| 2011 | Illuminance distributions, visual response and limits for conservation of exhibits in admiral Cheng Ho Gallery, Malaysia. In: 2011 IEEE Symposium On Computers & Informatics (ISCI), |