Staff Directory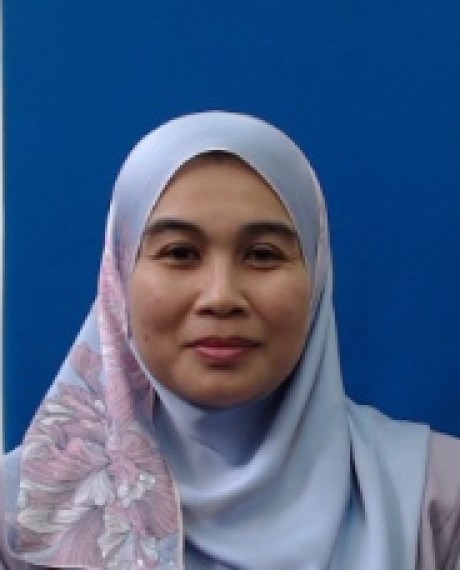 Academic Qualification
Ph.D in Nursing - Doctor of Philosophy, Cardiff University
Master of Nursing Science - Masters Degree, Universiti Putra Malaysia (UPM)
Nursing - Bachelor Degree, Universiti Putra Malaysia (UPM)
Nursing - Diploma, Universiti Malaya (UM)
Aniawanis Binti Makhtar (Dr.)
Assistant Professor
IIUM Kuantan Campus
KULLIYYAH OF NURSING

Other's position:
Deputy Dean, Kulliyyah of Nursing
---
aniawanis@iium.edu.my
7205
Expert Profile
Aniawanis binti Makhtar obtained her nursing diploma from the University Malaya Medical Centre School of Nursing, a BSN from University Putra Malaysia, her MSN from University Malaya, and her PhD at the Cardiff University, United Kingdom. Throughout her nursing career, she has worked as an SRN in the following areas: Gynaecology, Obstetric, Medical and Surgical ward and made the transition to nursing educator in 2007.
Presently Aniawanis is a lecturer at the Kuliyyah of Nursing. She is also as Clinical Coordinator. For the past 10 years she has taught the Pharmacology in Nursing, Gynaecological in Nursing, Gerontological Nursing, Elective Clinical (Infection Control and Diabetic Foot Management), Introduction to Medical and Surgical Nursing and Integrated Nursing Practice and Science.
Area of Specialisation
Medical And Health ~ Medical And Health Sciences ~ Nursing Management ~ Nursing Advocacy
Medical And Health ~ Medical And Health Sciences ~ Nursing Management ~ Nursing Audit
Medical And Health ~ Medical And Health Sciences ~ Nursing ~ Gerontology
Medical And Health ~ Medical And Health Sciences ~ Nursing ~ Nursing Care - Master of Nursing Science
Teaching Responsibilities
| | |
| --- | --- |
| BIOSTATISTICS | 2017/2018 |
| COMMUNITY HEALTH NURSING | 2018/2019 2019/2020 2020/2021 |
| COMMUNITY HEALTH NURSING PRACTICE | 2020/2021 2019/2020 2017/2018 2018/2019 |
| DISCOVERY OF SPECIALIZATION IN NURSING | 2020/2021 2019/2020 |
| ELECTIVE CLINICAL | 2017/2018 |
| ELECTIVE POSTING | 2010/2011 2011/2012 |
| FINAL YEAR RESEARCH PROJECT I | 2019/2020 2020/2021 |
| FINAL YEAR RESEARCH PROJECT II | 2020/2021 2019/2020 |
| GERONTOLOGICAL NURSING | 2011/2012 2017/2018 2010/2011 |
| GYNAECOLOGICAL NURSING | 2010/2011 2011/2012 |
| HEMOPOETIC, MUSCULOSKELETAL AND GENITOURINARY NURSING PRACTICE | 2018/2019 2017/2018 |
| HEMOPOIETIC,MUSCULOSKELETAL AND GENITOURINARY NURSING | 2017/2018 2018/2019 |
| INTEGRATED NURSING PRACTICE | 2016/2017 |
| INTEGRATED NURSING PRACTICE (FINAL PROFESSIONAL EXAMINATION) | 2017/2018 |
| INTEGRATED NURSING SCIENCES | 2016/2017 |
| INTEGRATED NURSING SCIENCES (FINAL PROFESSIONAL EXAMINATION) | 2017/2018 |
| MEDICAL-SURGICAL NURSING 1 | 2010/2011 |
| OBSTETRIC NURSING | 2010/2011 |
| ONCOLOGY NURSING | 2011/2012 |
| PHARMACOLOGY IN NURSING | 2007/2008 |
| RESEARCH PROJECT FINAL | 2018/2019 2017/2018 |
| RESEARCH PROJECT PROPOSAL | 2018/2019 2017/2018 |
| SPECIALIZED CARE NURSING PRACTICE 1 | 2016/2017 |
Research Projects
Completed
On-Going
| | |
| --- | --- |
| 2019 - Present | An Exploratory Study of the Knowledge and Practices of Caregivers in the Care of the Older People at Home in the Agricultural Plantation |
| 2018 - Present | Promoting Exercise in Older People for Healthy Aging Through Knowledge Transfer Program |
| 2018 - Present | Mental Health for Older People (MHOP) module as a strategy to empower Activity Centre For the Older Persons (PAWE) and older people |
| 2010 - Present | Production of a Prototype Sim-heart apparatus (IIUM Sim-Heart) for Central Venous Pressure (CVP) line insertion and monitoring |
Publications
Article
| | |
| --- | --- |
| 2021 | Community nurses' knowledge and nursing care skills on enteral nutrition: a knowledge transfer program. Emfermeria Clinica, 31 (Supplement 2) pp. S286-S290 |
| 2021 | Factors associated with suicidal ideation among older people in medical outpatient clinic. Enfermería Clínica, 31 (Supplement 2) pp. S356-S360 |
| 2021 | Parents' experiences of caring for their child in a Paediatric Intensive Care Unit: a literature review. Enfermeria Clinica, 31 (Supplement 2) pp. S377-S380 |
| 2021 | The relationship between painful diabetic peripheral neuropathy and functional status of older people in Kuantan, Pahang. Enfermería Clínica, 31 (Supplement 2) pp. 130-134 |
| 2020 | Effectiveness of Maggot debridement therapy (Luciliacuprina) in the treatment of diabetic foot ulcer. IOSR Journal of Nursing and Health Science (IOSR-JNHS), 9 (2) pp. 50-56 |
| 2020 | Filial piety expectations and loneliness among older people in Kuantan, Pahang. Makara Journal of Health Research, 24 (3) pp. 203-207 |
| 2019 | An association between sleep quality and functional status among older people in agricultural plantation. International Journal of Allied Health Sciences, 3 (3) pp. 750-750 |
| 2019 | Loneliness and cognitive impairment among older people living in long-term care. International Journal of Allied Health Sciences, 3 (3) pp. 831-831 |
| 2017 | The perceptions of married men on breastfeeding practice. International Journal of Public Health and Clinical Sciences (IJPHCS), 4 (2) pp. 95-109 |
Conference or Workshop Item
Book
Book Section