Staff Directory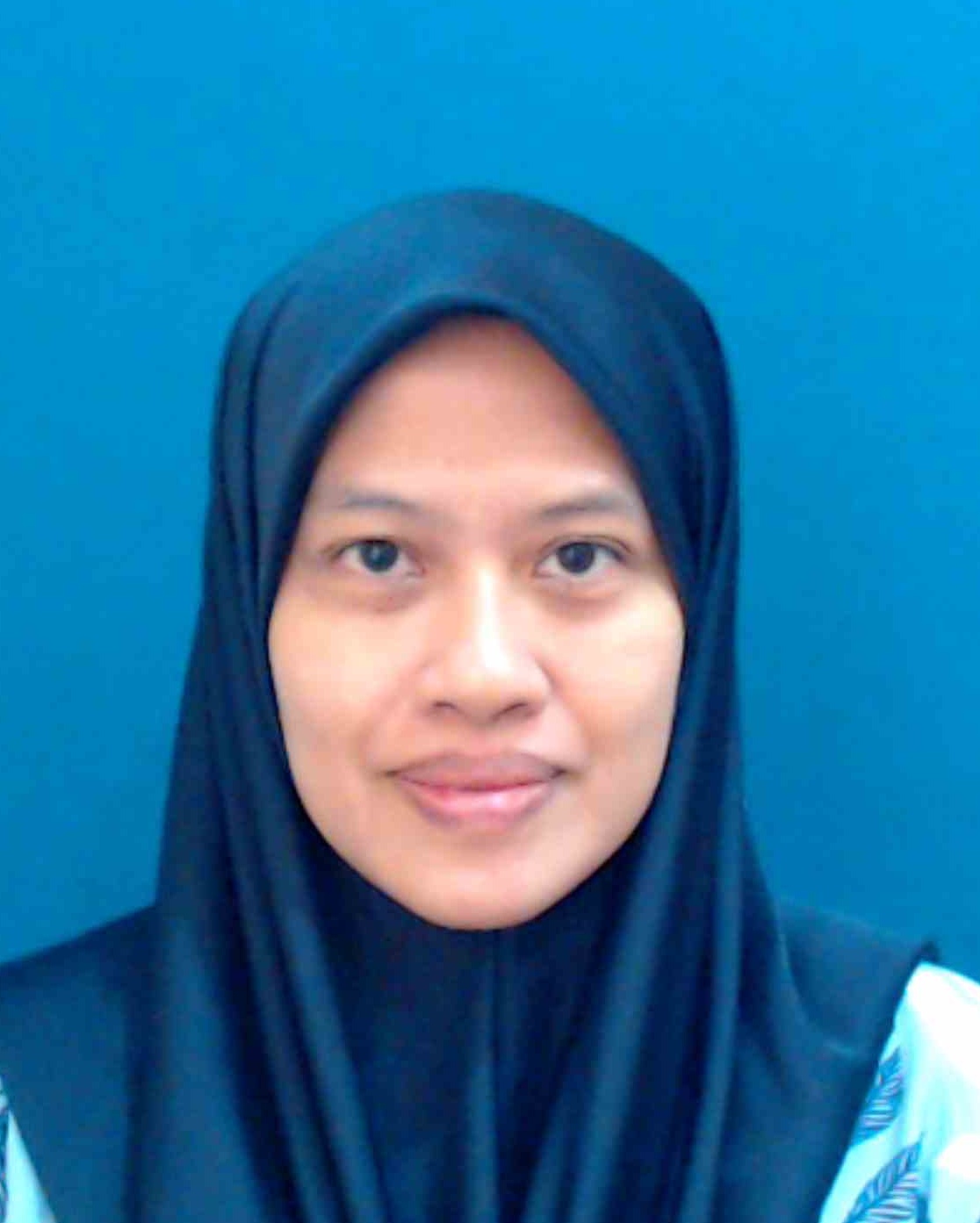 Academic Qualification
Medicine, Dentistry & Health Sciences - Doctor of Philosophy, University of Melbourne
Postgraduate diploma in Science - Masters Degree, University of Melbourne
Post Graduate Diploma in Science - Post Graduate Diploma, University of Melbourne
Bachelor of Science (Genetics) - Bachelor Degree, University of Melbourne
Mardhiah Binti Mohammad (Assoc. Prof. Dr.)
Associate Professor
IIUM Kuantan Campus
KULLIYYAH OF ALLIED HEALTH SCIENCES
---
Expert Profile
Mardhiah Mohammad, Ph. D. is Assistant Professor at the International Islamic University of Malaysia (IIUM) in Kuantan Pahang. She serves as senior lecturer and internship coordinator for Department of Biomedical Science, Kulliyyah of Allied Health Sciences.
She has been actively involved in teaching and supervision of postgraduates' students as well as lecture regularly in courses of Genetics, Biostatistics, Research Methodology and Entrepreneurship. 
Mardhiah received Bachelor degree from the University of Melbourne, Australia and her Ph.D in Genetics and Molecular Biology from the same university. She has been working on inherited renal disease especially studying on the 

cell lines of patients into understanding the underlying cause of disease and testing new treatments to modify the effect of the mutations. 

Her recent research activities include characterisation of primary cell lines from cancer patients, 
development of parallel bio-sensing system for personalised chemotherapy treatment of cancer, in vitro evaluation of treatment from plant based extracts, 
cross-species genotypic comparison and methods for identifying biomarkers in development of disease. Her work has been published in international and national reputable journals. 
Mardhiah serves as the IIUM-IACUC committee board and also advisor for IIUM Kuantan entrepenuership club.
Area of Specialisation
Economics, Business And Management ~ Economics, Business And Management ~ Entrepreneurship ~ Entrepreneurial Studies - Digital Entrepreneurship
Natural Science ~ Biological Sciences ~ Genetics ~ Molecular Genetics
Teaching Responsibilities
| | |
| --- | --- |
| BIOCHEMISTRY | 2013/2014 2019/2020 2020/2021 2017/2018 2015/2016 2012/2013 2014/2015 2018/2019 |
| BIOENTREPRENEURSHIP | 2020/2021 |
| BIOSTATISTICS | 2016/2017 2019/2020 2012/2013 2014/2015 2018/2019 2013/2014 2020/2021 2017/2018 |
| E-COMMERCE | 2018/2019 |
| ENTREPRENEUR 1 | 2018/2019 |
| ENTREPRENEUR 2 | 2019/2020 |
| ENTREPRENEURSHIP | 2021/2022 2019/2020 2020/2021 2018/2019 |
| ENTREPRENEURSHIP, HEALTH ECONOMICS &MANAGEMENT | 2012/2013 2013/2014 |
| EPIDEMIOLOGY | 2014/2015 |
| EPIDEMIOLOGY & RESEARCH METHODOLOGY | 2013/2014 2016/2017 2017/2018 2020/2021 2018/2019 2015/2016 2019/2020 2014/2015 |
| EPIDEMIOLOGY AND RESEARCH METHODOLOGY | 2020/2021 2019/2020 2018/2019 |
| EPIDEMIOLOGY METHODS | 2013/2014 |
| FINAL YEAR PROJECT 1 | 2014/2015 |
| FINAL YEAR PROJECT I | 2013/2014 2014/2015 |
| FINAL YEAR PROJECT II | 2013/2014 |
| FINAL YEAR RESEARCH PROJECT 1 | 2018/2019 2016/2017 2019/2020 |
| FINAL YEAR RESEARCH PROJECT 2 | 2017/2018 2018/2019 |
| FUNCTIONAL BIOCHEMISTRY | 2012/2013 |
| GENETICS | 2015/2016 2017/2018 2014/2015 2013/2014 2016/2017 |
| HEALTH COMMUNICATION & BEHAVIOURAL SCIENCES | 2015/2016 2014/2015 2017/2018 2013/2014 |
| HEALTH COMMUNICATION AND BEHAVIORAL SCIENCES | 2020/2021 |
| HUMAN GENETIC | 2012/2013 |
| INDUSTRIAL TRAINING | 2014/2015 2020/2021 2015/2016 2018/2019 2016/2017 2017/2018 |
| INDUSTRIAL TRAINING II | 2020/2021 |
| INTRODUCTION TO HEALTH COMMUNICATION | 2015/2016 2019/2020 2020/2021 2018/2019 2017/2018 2014/2015 2013/2014 |
| MOLECULAR BIOLOGY & CYTOGENETIC TECHNIQUES | 2015/2016 2017/2018 2018/2019 2014/2015 |
| MOLECULAR BIOLOGY TECHNIQUES | 2020/2021 |
| MOLECULAR CANCER RESEARCH | 2019/2020 2020/2021 |
| MOLECULAR DIAGNOSTIC | 2020/2021 |
| NUTRITION AND GENES | 2012/2013 |
| OCULAR GENETICS | 2020/2021 2019/2020 2018/2019 |
| PAEDIATRIC AUDIOLOGY & SPEECH | 2012/2013 2015/2016 |
| PAEDIATRICS AUDIOLOGY AND SPEECH | 2018/2019 2017/2018 2019/2020 |
| PRINCIPLES OF GENETICS | 2020/2021 2019/2020 2017/2018 2018/2019 |
| RESEARCH METHODOLOGY | 2012/2013 2014/2015 2015/2016 2018/2019 2017/2018 2013/2014 2016/2017 2019/2020 |
| RESEARCH PROJECT 1 | 2020/2021 |
| RESEARCH PROJECT 2 | 2020/2021 |
| SPECIAL TOPICS IN BIOMEDICAL SCIENCE | 2019/2020 2018/2019 2017/2018 |
| SPECIAL TOPICS IN BIOMEDICAL SCIENCES | 2020/2021 2019/2020 |
Research Projects
Completed
| | |
| --- | --- |
| 2018 - 2020 | Transferring knowledge on childhood sexual abuse to kindergarten teachers |
| 2016 - 2019 | Understanding Anti-Angiogenesis Mechanism of Porcupine Bezoar Bioactive Compounds on Colon and Pancreas Cancer Cells Using Xenograft Zebrafish Model MyGrants : Understanding Anti-metastatic Mechanisms of Porcupine Bezoar Extract on Colon and Pancreas Cancer Cells Using in vitro Model |
| 2016 - 2018 | Understanding of anti-cancer properties of Neolamarckia cadamba leaves on breast cancer: Prospective therapeutic Neolamarckia cadamba extracts |
| 2016 - 2019 | Development of a Parallel biosensing system for personalized and pointof-care chemotherapy treatment |
| 2015 - 2019 | Genomic Determinants Of Specific Virulent Gene Of Blastocystis Amoeboid Stage As A Marker In ZoonoticPotential, Biological And Host-Parasite Relationships |
| 2015 - 2018 | Evaluation of in vitro antihelmintic effect of crude leaves extracts of Piper betle (sireh) on gastrointestinal helminths obtained from goats |
| 2014 - 2016 | Prevention Of Methicillin-Resistant Staphylococcus Aureus (MRSA) Infection: The Cost Effectiveness & Practicality Of Implementation Of Pre-Admission Screening In Malaysia. |
| 2013 - 2016 | Phenotypic and Genotypic Characteristics of Waterborne Parasites (Giardia, Entamoeba, Blastocystis and Cryptosporidium) in Urban and Peripheral Communities of Kuantan, Pahang, Malaysia |
On-Going
| | |
| --- | --- |
| 2021 - Present | PREPARATION OF A CRITICAL EDITION OF KITAB TIB `MEL 090 KIT 07763?: A MALAY MEDICAL MANUSCRIPT FROM JOHOR |
| 2020 - Present | Design and Development of Cytosensor for Personalized Chemotherapy Treatment |
| 2019 - Present | Revealing Agarwood-based Prescription(s) Documented in Malay Medical Manuscripts towards cancer treatment |
| 2019 - Present | Medical Appraisal and Conservation of a 19th Century, Codex Unicus Nipah-leaf Malay Medical Manuscript At the Islamic Art Museum Malaysia |
| 2013 - Present | IIUM MOLECULAR AND CELLULAR BIOLOGY RESEARCH CLUSTER (iMoleC) |
| 2013 - Present | Identification of Dominantly Expressed Genes in Childhood Acute Lymphocytic Leukemia (ALL) in Malay Children |
Publications
Article
| | |
| --- | --- |
| 2020 | Prevalence and subtype distribution of blastocystis sp. in cattle from Pahang, Malaysia. Tropical Biomedicine, 37 (1) pp. 127-141 |
| 2019 | Identification and quantification of quercetin, a major constituent of Artocarpus altilis by targeting related genes of apoptosis and cell cycle: in vitro cytotoxic activity against human lung carcinoma cell lines. Nutrition and Cancer, () pp. 1-14 |
| 2019 | Identification of gastrointestinal helminths infection from goats isolated in a farm in Kuantan, Pahang, Malaysia. Jurnal Teknologi, 81 (1) pp. 125-131 |
| 2019 | Microrna as a potential biomarker in the diagnosis and prognosis of Hodgkin's lymphoma: a systematic review. International Journal of Allied Health Sciences, 3 (2) pp. 694-724 |
| 2018 | Phytochemical compounds in the methanolic extract of piper Betle l. Leaves. Malaysian Applied Biology, 47 (5) pp. 233-239 |
| 2017 | Occurrence of intestinal parasitic contamination in selected consumed local raw vegetables and fruits in Kuantan, Pahang. Tropical Life Sciences Research, 28 (1) pp. 23-32 |
| 2017 | The chemical chaperone, PBA, reduces ER stress and autophagy and increases collagen IV a5 expression in cultured fibroblasts from men With X-linked alport syndrome and missense mutations. KI Reports - Kidney International Reports, 2 (4) pp. 739-748 |
| 2016 | Identification of Cryptosporodium from Dairy Cattle in Pahang, Malaysia. Korean Journal of Parasitology, 54 (2) pp. 197-200 |
| 2016 | The identification of helminths and coccidia from goats in two farms in Kuala Terengganu, Malaysia. Jurnal Teknologi, 78 (9) pp. 9-12 |
| 2015 | Characterization of Collagen (IV) mRNA in Cell Lines of Breast Cancer. Jurnal Teknologi, 77 (25) pp. 133-136 |
| 2015 | Investigation on the difference expression of type IV collagen α1(IV)- α6(IV) chain mrna in normal fibroblast and in skin cell malignant melanoma. Jurnal Teknologi, 77 (25) pp. 141-145 |
| 2015 | Investigation on the difference expression of type IV collagen α1(IV)- α6(IV) chain mrna in normal fibroblast and in skin cell malignant melanoma. Jurnal Teknologi, 77 (25) pp. 141-145 |
| 2015 | The occurrence Cryptosporidium Oocysts in selected rivers and its physical assessments in Kuantan, Pahang. Journal of Applied Sciences Research, 11 (17) pp. 19-25 |
| 2015 | The occurrence of cryptosporidium oocysts and physical assessment of selected lakes in Kuantan, Pahang. Journal of Applied Sciences Research, 11 (17) pp. 26-31 |
| 2014 | A female with X-linked Alport syndrome and compound heterozygous COL4A5 mutations. Pediatric Nephrology, 29 (3) pp. 481-485 |
| 2014 | Clinical and genetic features in autosomal recessive and X-linked Alport syndrome. Pediatric Nephrology, 29 (3) pp. 391-396 |
Conference or Workshop Item
| | |
| --- | --- |
| 2019 | A study of consumer's attitude towards viral advertising on social media: a case study in an ice cream manufacturing company. In: The 6th International Accounting and Business Conference (IABC) 2019, |
| 2019 | GCMS and LCMS analyses of phytochemical compound in methanolic extract of Piper betle leaves. In: The 15th Symposium of The Malaysian Society of Applied Biology (MSAB) 2018, |
| 2018 | Cancer cure in selected Malay medical manuscripts. In: International Conference on Malay Medical Manuscripts 2018, |
| 2018 | In vitro anti-blastocystis effects of garlic, ginger and betel leaf extract on blastocystis sp. Obtained from cattle. In: The 5th Bandung International Biomolecular Medicine Conference (BIBMC) 2017, |
| 2018 | Morphological and growth profile study of blastocystis spp. from stool sample of cattles. In: The 15th Symposium of The Malaysian Society of Applied Biology (MSAB) 2018, |
| 2017 | Porcupine bezoar: in vitro antioxidant and anti-proliferative effects. In: 2nd International Anatomical and Biomedical Scientific Conference (IABS) 2017, |
| 2016 | Cryptosporidium in dairy cattle from a commercial farm Pahang. In: 52nd Annual Scientific Conference Malaysian Society of Parasitology and Tropical Medicine, |
| 2016 | Cryptosporidium in goats from different farming systems in Terengganu. In: 52nd Annual Scientific Conference Malaysian Society of Parasitology and Tropical Medicine, |
| 2016 | Intestinal parasitic infections among school children in Kuantan area. In: 52nd Annual Scientific Conference Malaysian Society of Parasitology and Tropical Medicine, |
| 2016 | Occurrence of gastrointestinal helminths infection of goats isolated from a farm in Pahang. In: 1st Allied Health Scientific Colloquium (AHSC) in conjunction with 2nd KAHS Research Week (KRW),, |
| 2016 | Occurrence of helminths and coccidia from calves in a commercial farm in Kuantan, Pahang, Malaysia. In: 52nd Annual Scientific Conference Malaysian Society of Parasitology and Tropical Medicine, |
| 2016 | Porcupine bezoar exhibit cell cycle arrest through inhibiting cyclin /CDK1 complex and apoptosis mitochondria mediated dependent pathway in A549 cells. In: 3rd Pan-Asian Biomedical Science Conference 2016 (3rd PABSC), |
| 2016 | Prevalence of Cryptosporidium in goats in Terengganu. In: 52nd Annual Scientific Conference Malaysian Society of Parasitology and Tropical Medicine, |
| 2016 | Understanding of anti-cancer properties of Neolamarckia cadamba (Kalempayan) leaves extract on breast cancer cell. In: 3rd Pan-Asian Biomedical Science Conference 2016 (3rd PABSC), |
| 2015 | The occurrence of Cryptosporidium oocysts and physical assessment of selected lakes in Kuantan, Pahang. In: IPN-IWNEST 2015 Conferences, |
| 2014 | A preliminary study of the occurrence of soil-transmitted helminths among standard one school children in urban and peripheral areas Kuantan, Pahang, Malaysia. In: International Health Conference IIUM 2014, |
| 2014 | Knowledge, attitude and practices (KAP) of intestinal helminths and protozoa infections among parents of Sekolah Kebangsaan Bukit Goh and Sekolah Kebangsaan Sungai Talam, Kuantan, Pahang, Malaysia. In: International Health Conference IIUM (IHCI 2014), |
Book Section