Staff Directory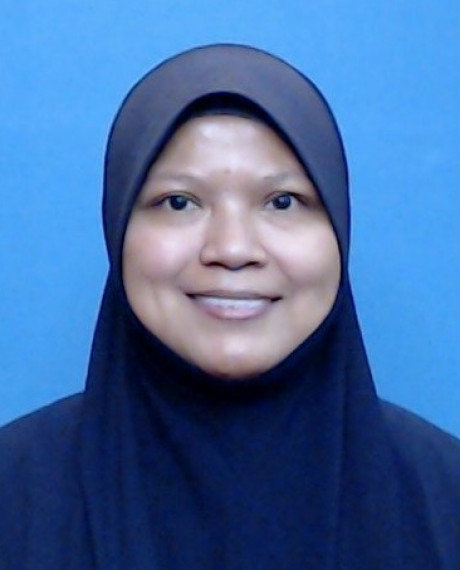 Academic Qualification
- Doctor of Philosophy, University of New Castle Upon Tyne
Doctor of Philosophy in Electrical & Electronics Engineering - Doctor of Philosophy, University of New Castle Upon Tyne
Master of Science in Microelectronics - Masters Degree, University of New Castle Upon Tyne
Bachelor of Electrical & Electronics Engineering (Hons) (Electronics) - Bachelor Degree, Universiti Tenaga Nasional (UNITEN)
Nor Farahidah Binti Za'Bah (Assoc. Prof. Dr.)
Associate Professor
IIUM Gombak Campus
KULLIYYAH OF ENGINEERING

Other's position:
Deputy Director, Centre for Professional Development
---
Expert Profile
Dr. Nor Farahidah Za'bah, graduated from University Tenaga Nasional in 2002, Selangor started her career as a process engineer in Silterra Malaysia, Kulim Hi Tech Park, Kedah where she provided process-engineering support to the CMOS manufacturing team. In 2004, after receiving her MSc from Newcastle University, UK, she was appointed as a lecturer at University Tenaga Nasional. In 2007, she accepted an offer as a lecturer in IIIUM and a year later, she pursued her Ph.D in Newcastle University.
Her research focused on the fabrication of silicon nanowire using the top-down approach where she was exposed to work in a wafer fabrication and characterization facilities such as cleanrooms and using measurement tools such as AFM. She received her Ph.D in 2012 and currently, she is an Assistant Professor at the Department of Electrical and Computer Engineering, International Islamic University Malaysia.
Area of Specialisation
Engineering Tech ~ Applied Sciences And Technologies ~ Other Applied Sciences and Technologies n.e.c.
Engineering Tech ~ Applied Sciences And Technologies ~ Nanotechnology ~ Other Nanotechnology n.e.c.
Engineering Tech ~ Engineering And Technology ~ Electrical and Electronic Engineering ~ Other Electrical and Electronic Engineering n.e.c.
Engineering Tech ~ Engineering And Technology ~ Industrial and Manufacturing Engineering ~ Fabrication Technology (Including Manufacturing of High Speed/ Precision Equipment Fabrication Machinery and Equipment and Standard Supporting Technologies of Fabrication for Metal and Plastic)
Professional Membership
Member of Profesional Body / Association: (Graduate Member), The Institution Of Engineers Malaysia
Member of Profesional Body / Association: (Senior Member), Institute of Electrical and Electronics Engineers (IEEE)
Member of Profesional Body / Association: (Graduate Member), Board of Engineers Malaysia
Member of Profesional Body / Association: (Member/Chartered Engineer), Institution of Engineering and Technology
Teaching Responsibilities
| | |
| --- | --- |
| COMPUTER AND INFORMATION ENG. LAB II | 2007/2008 2013/2014 2012/2013 |
| COMPUTER AND INFORMATION ENG. LABII | 2013/2014 2014/2015 2012/2013 |
| ELECTRIC CIRCUITS | 2007/2008 |
| ELECTRICAL ENGINEERING LAB | 2019/2020 2018/2019 2017/2018 2020/2021 2016/2017 |
| ELECTRONIC INSTRUMENTATION | 2016/2017 2018/2019 2015/2016 2019/2020 2020/2021 2017/2018 |
| ELECTRONICS | 2016/2017 2007/2008 2015/2016 2017/2018 2012/2013 2013/2014 2019/2020 2020/2021 2014/2015 2011/2012 2018/2019 |
| ELECTRONICS WORKSHOP | 2007/2008 |
| ENGINEERING LAB II | 2012/2013 2013/2014 2014/2015 |
| FINAL YEAR PROJECT I | 2020/2021 2019/2020 2018/2019 2017/2018 |
| INDUSTRIAL ELECTRONICS | 2020/2021 |
| PROJECT I | 2016/2017 2019/2020 2013/2014 2018/2019 2015/2016 2017/2018 2014/2015 |
| PROJECT II | 2012/2013 |
| SEMINAR | 2007/2008 |
Research Projects
Completed
| | |
| --- | --- |
| 2019 - 2019 | Educational Activities Program with "Anak-Anak Orang Asli ASDAF" |
| 2017 - 2019 | Development of FPGA based RFID Reader for UWB Chipless Tag |
| 2015 - 2018 | Characterization for Verification of Electrostatic Generator's Effectiveness for Power Generation |
| 2015 - 2015 | GSM-based Portable Finder for Rescue and Relief of Flood Victims |
| 2014 - 2016 | Electrical Characterization of Commercial MOSFETs subjected to Electron Radiation |
| 2014 - 2017 | Electrical and Optical Characterization of Commercial Light Emitting Diodes Subjected to Electron Radiation |
| 2013 - 2015 | Development of MEMS Cantilevr-Based Biosensor |
| 2013 - 2015 | Studies on Carbon Nanotubes (CNTs) for Developing High Performance CNTFETs for Designing Low Power High Speed Logic Gates |
| 2012 - 2015 | Design and development of MEMS Acoustic Energy Harvester |
| 2012 - 2015 | A Development of a Top Down Silicon Nanoware into Field Effect Transistor |
On-Going
| | |
| --- | --- |
| 2020 - Present | Design and Development of Screen Printed Carbon Electrodes (SPCEs) For Nicotine Sensor |
| 2019 - Present | Empirical Model for Volatile Organic Compound Selectivity Prediction of Polymer-based Acoustic Wave Sensor Array through Machine Learning Algorithm |
| 2018 - Present | Development of circuit simulator model for Negative Capacitance Field Effect Transistors for Low Power IoT Devices applications |
| - | Enhanced Nicotine Detection Using Electrochemical-based Screen-printed Carbon Electrodes Modified with Graphene-Based Materials |
Award & Recognition
| | | |
| --- | --- | --- |
| 26 Oct, 2018 | Chartered Engineer - The Engineering Council, UK | International |
Publications
Article
| | |
| --- | --- |
| 2020 | Word segmentation of output response for sign language devices. IIUM Engineering Journal, 21 (2) pp. 153-163 |
| 2019 | Compressed channel estimation for massive MIMO-OFDM systems over doubly selective channels. Physical Communication, 36 () pp. |
| 2019 | Finite element simulation of MEMS piezoelectric energy scavenger based on pzt thin film. IIUM Engineering Journal, 20 (1) pp. 90-99 |
| 2019 | Investigation on the mass sensitivity of quartz crystal microbalance gas sensor using finite element simulation. Bulletin of Electrical Engineering and Informatics, 8 (2) pp. 460-469 |
| 2019 | On the spectra efficiency of low-complexity and resolution hybrid precoding and combining transceivers for mmWave MIMO systems. IEEE Access, 7 () pp. 109259-109277 |
| 2018 | Material characterization of a doped triangular silicon nanowire using raman spectroscopy. Advanced Science Letters, 24 (11) pp. 8962-8965 |
| 2017 | Artificial neural network based fast edge detection algorithm for MRI medical images. Indonesian Journal of Electrical Engineering and Computer Science, 7 (1) pp. 123-130 |
| 2017 | Development of photo forensics algorithm by detecting photoshop manipulation using error level analysis. Indonesian Journal of Electrical Engineering and Computer Science, 7 (1) pp. 131-137 |
| 2017 | Effects of electron radiation on commercial power MOSFET with buck converter application. Journal of Nuclear Science and Techniques, 28 (3) pp. 1-5 |
| 2017 | Prototype design of smart home system using internet of things. Indonesian Journal of Electrical Engineering and Computer Science, 7 (1) pp. 107-115 |
| 2017 | RSSI measurements of a GSM signal within an indoor environment. International Journal of Smart Home, 11 (3) pp. 1-8 |
| 2016 | Exploitation of radio direction finder in the design of a UHF transmitter locator system. Indian Journal of Science and Technology, 9 (25) pp. 89622-1 |
| 2016 | QFT controller for nonlinear system application to 3-DOF flight control module. ARPN Journal of Engineering and Applied Sciences, 11 (6) pp. 4172-4175 |
| 2015 | Experimental study on potential use of photochromic thin film as energy harvester. Australian Journal of Basic and Applied Sciences, 9 (28(S)) pp. 45-49 |
| 2014 | Electrical characterisation of highly doped triangular silicon nanowires. Applied Mechanics and Materials, 660 () pp. 168-172 |
| 2014 | Statistics of rainfall rate at 60 minutes integration time in Malaysia. Australian Journal of Basic and Applied Sciences, 8 (14) pp. 420-425 |
| 2013 | Optimization of the process modules for a top-down silicon nanowire fabrication using optical lithography and orientation dependent etching. Advanced Materials Research, 629 () pp. 115-121 |
| 2012 | Top-down fabrication of single crystal silicon nanowire using optical lithography . Journal of Applied Physics, 112 () pp. 024309-024309 |
Conference or Workshop Item
| | |
| --- | --- |
| 2020 | Multi-user mmWave MIMO channel estimation with hybrid Beamforming over frequency selective fading channels. In: 2019 IEEE International Conference on Signal and Image Processing Applications, ICSIPA 2019, |
| 2018 | Smart steering auto alert system. In: 7th International Conference on Computer and Communication Engineering (ICCCE) 2018, |
| 2016 | Arduino-based biosensor impedance measurement. In: 6th International Conference on Computer and Communication Engineering (ICCCE 2016), |
| 2016 | Triangular shaped silicon nanowire FET characterization using COMSOL multiphysics. In: 6th International Conference on Computer and Communication Engineering (ICCCE 2016), |
| 2015 | Experimental study on potential use of photochromic thin film as energy harvester. In: IPN–IWNEST 2015 Conferences, |
| 2014 | A review on channel access control mechanism to improve the dependability in body area networks. In: 5th International Conference on Computer and Communication Engineering (ICCCE 2014), |
| 2014 | Online recognition system for handwritten Arabic chemical symbols. In: 5th International Conference on Computer and Communication Engineering (ICCCE 2014), |
| 2013 | The study on the aspect ratio of Atomic Force Microscope (AFM) measurements for Triangular Silicon Nanowire. In: 2013 IEEE Regional Symposium on Micro and Nano Electronics (RSM 2013), |
| 2003 | Efficient lot batching system for furnace operation. In: Advanced Semiconductor Manufacturing Conference (2003 IEEEI/SEMI), |