Staff Directory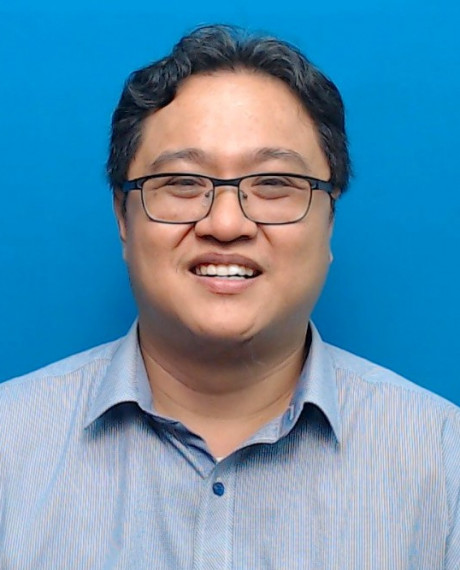 Academic Qualification
Doctor of Philosophy (Information Technology) - Doctor of Philosophy, International Islamic University Malaysia
Master of Information Technology - Masters Degree, University of Melbourne
Bachelor of Information Technology (Information Systems Engineering) - Bachelor Degree, Multimedia University (MMU)
Mohd. Izzuddin Bin Mohd. Tamrin (Ts. Dr.)
Assistant Professor
IIUM Gombak Campus
KULLIYYAH OF INFORMATION AND COMMUNICATION TECHNOLOGY
---
izzuddin@iium.edu.my
6429
Expert Profile
Mohd Izzuddin Mohd Tamrin received his B.IT (Hons) degree in Information System Engineering, M.IT degree and Ph.D degree from the Multimedia University, University of Melbourne and International Islamic University Malaysia in 2004, 2005 and 2013 respectively.
He is an Assistant Professor at the Kulliyyah of Information and Communication Technology teaching Database Systems, Database Programming, Information Retrieval Technologies, Data Communications and e-Commerce.
He is attached to the Processors and Modelling research cluster and is currently working with his colleagues and students on defining new variants of theoretical models for molecular stochastic and fuzzy operations performed on DNA molecules.
Another research focus is on extracting minimal microvascular features from retina and applying machine learning techniques to construct optimal predictor for cardiovascular disease.

Teaching Responsibilities
| | |
| --- | --- |
| BUSINESS DATA COMMUNICATION | 2018/2019 2017/2018 2014/2015 |
| BUSINESS DATA COMMUNICATION & NETWORKING | 2018/2019 |
| BUSINESS DATA COMMUNICATION AND NETWORKING | 2017/2018 |
| COMPUTING PROJECT | 2017/2018 |
| DATA COMMUNICATION IN BUSINESS | 2015/2016 2014/2015 |
| DATA MINING | 2018/2019 |
| DATABASE PROGRAMMING | 2018/2019 |
| DATABASE SYSTEM II | 2015/2016 2014/2015 |
| DATABASE SYSTEMS | 2023/2024 2022/2023 2021/2022 2020/2021 2019/2020 2018/2019 2017/2018 |
| DATABASE SYSTEMS I | 2013/2014 |
| E-COMMERCE | 2007/2008 |
| FINAL YEAR PROJECT 1 | 2017/2018 |
| FINAL YEAR PROJECT I | 2021/2022 2020/2021 2019/2020 2017/2018 2016/2017 2015/2016 2014/2015 2013/2014 2012/2013 |
| FINAL YEAR PROJECT II | 2021/2022 2020/2021 2019/2020 2017/2018 2016/2017 2015/2016 2014/2015 2013/2014 2007/2008 |
| INDUSTRIAL ATTACHMENT | 2017/2018 2016/2017 2015/2016 2014/2015 2013/2014 2012/2013 |
| INFORMATION RETRIEVAL TECHNOLOGIES | 2013/2014 2012/2013 |
| INTRODUCTION COMPUTER NETWORKING (NON ICT) | 2012/2013 |
| INTRODUCTION TO DATABASE | 2007/2008 |
| MANAGEMENT INFORMATION SYSTEM | 2016/2017 |
| MANAGEMENT INFORMATION SYSTEMS | 2023/2024 2022/2023 |
| METHODOLOGIES FOR SYSTEM DEVELOPMENT | 2017/2018 |
| PRACTICAL TRAINING | 2007/2008 |
| SYSTEM DEVELOPMENT METHODOLOGIES | 2017/2018 |
Research Projects
Completed
| | |
| --- | --- |
| 2020 - 2021 | Predicting Spatial Displacement based on Intraocular Image Design using Convolution Neural Network |
| 2019 - 2021 | IIUM Blue Light Hazard App: Transferring Optical Knowledge on the Circadian and Retinal Hazard of Blue Light to the Malaysian Optometrists |
| 2019 - 2022 | Analysis and Design of Unsupervised Federated Intelligence for Early Lung Cancer Screening |
| 2018 - 2020 | Application of Machine Learning Techniques on Biomedical Images |
| 2018 - 2022 | Prototype development of comprehensive pterygium prediction software utilizing multiple pterygium morphologies |
| 2016 - 2019 | New Computational Models for Biological Data Analysis Based on Static Watson-Crick Grammars |
| 2014 - 2016 | Weighted Watson-Crick Automata and Applications in Halal Authentication |
| 2014 - 2017 | Novel Method for Building Ancient Recombination Landscape using Archaic Human Genomes |
| 2014 - 2017 | Characterizing Pterygium Fibrovascular Tissue using Hybrid Feature Selection Technique |
| 2013 - 2015 | Establishment of Expert System to Predict Cardiovascular Risk Using Features from Retinal Vasculature |
On-Going
| | |
| --- | --- |
| 2016 - Present | Malaysian SMEs in Big Data Environment: Formulating a Holistic Capability Framework |
Publications
Article
| | |
| --- | --- |
| 2022 | An empirical study of smart cities framework adoption for sustainable living in Province Balochistan of Pakistan. Journal of Networking and Communication Systems, 5 (2) pp. 1-9 |
| 2022 | Unsupervised chest X-ray opacity classification using minimal deep features. International Journal of Advanced Computer Science and Applications, 13 (3) pp. 259-262 |
| 2022 | Volume of interest-based fractal analysis of Huffaz's Brain. Fractal and Fractional, 6 (7) pp. |
| 2021 | Postsurgery classification of best-corrected visual acuity changes based on Pterygium Characteristics using the Machine Learning Technique. The Scientific World Journal, 2021 () pp. 1-7 |
| 2021 | Predicting spatial displacement based on intraocular image design using convolution neural network - preliminary findings. Journal of Information Systems and Digital Technologies, 3 (1) pp. 74-82 |
| 2020 | Characterizing protection ability of blue blocking lenses using k-means clustering. Journal of Mechanics of Continua and Mathematical Sciences, Special Issue (9) pp. 249-258 |
| 2020 | COVID-19 deep learning prediction model using publicly available radiologist-adjudicated chest X-ray images as training data: preliminary findings. International Journal of Biomedical Imaging, 2020 () pp. 1-7 |
| 2020 | Quality impact of online database in selected universities in Malaysia. International Journal on Islamic Applications in Computer Science And Technology, 8 (3) pp. 38-43 |
| 2020 | Reliability of Pterygium Redness Grading Software (PRGS) in describing different types of primary pterygia based on appearance = Kebolehpercayaan Perisian Penggredan Kemerahan Pterigium (PRGS) dalam mengelaskan pelbagai jenis pterigium berdasarkan perawakan. Sains Malaysiana, 49 (5) pp. 1015-1020 |
| 2020 | Short term effect of virtual reality headset on blink rate and inter-blink interval. Journal of Engineering and Science Research, 4 (1) pp. 47-51 |
| 2020 | Short term effect of virtual reality on eye accommodative ability. Journal of Engineering and Science Research, 4 (1) pp. 35-39 |
| 2020 | Short term effect of virtual reality on tear film stability and ocular discomfort. Journal of Engineering and Science Research, 4 (1) pp. 40-46 |
| 2019 | 3D-printed model enhances learning experience in optometric education. International Journal of Innovative Technology and Exploring Engineering, 8 (9S3) pp. 1355-1359 |
| 2019 | Benchmarking of halal food products using similarity measures – a conceptual retrieval model. Journal of Information Systems and Digital Technologies, 1 (1) pp. 17-24 |
| 2019 | Supervised identification of Acinetobacter Baumanni strains using artificial neural network. Journal of Information Systems and Digital Technologies, 1 (2) pp. 16-23 |
| 2019 | The use of decision tree in breast cancer-related research: a scoping analysis based on Scopus-indexed articles. International Journal of Innovative Technology and Exploring Engineering, 8 (9S3) pp. 1344-1355 |
| 2018 | Antecedents of knowledge management practices: Case of Malaysian practitioners. Bulletin of Electrical Engineering and Informatics, 7 (1) pp. 125-133 |
| 2018 | MyRental4U for landlords and tenants: Enhanced conceptual business model. International Journal of Computer Science and Information Technology Research, 6 (2 (April-June)) pp. 159-169 |
| 2018 | Near field communication enabled mobile payments: preliminary study. International Journal of Engineering & Technology (UAE), 7 (2.34 (Special issue 34)) pp. 60-63 |
| 2018 | Watson–Crick context-free grammars: Grammar simplifications and a parsing algorithm. The Computer Journal :Section A: Computer Science Theory, Methods and Tools, () pp. 1-13 |
| 2017 | A comparative performance analysis of modified Dӧmӧsi's cryptosystem and data encryption standard. International Journal on Perceptive and Cognitive Computing (IJPCC), 3 (1) pp. 11-14 |
| 2017 | A symmetric cryptosystem based on nondeterministic finite automata. Journal of Theoretical and Applied Information Technology ( JATIT ), 95 (6) pp. 1489-1498 |
| 2017 | Multiset controlled grammars. Journal of Theoretical and Applied Information Technology, 95 (22) pp. 6089-6098 |
| 2017 | Multiset controlled grammars: A normal form and closure properties. Indonesian Journal of Electrical Engineering and Computer Science, 8 (1) pp. 36-42 |
| 2017 | Prediction of changes in visual acuity and contrast sensitivity function by tissue redness after pterygium surgery. Current eye research, 42 (6) pp. 852-856 |
| 2017 | Prediction of changes in visual acuity and contrast sensitivity function by tissue redness after pterygium surgery. Current Eye Research, 42 (6) pp. 852-856 |
| 2016 | A new block cipher based on finite automata systems. International Journal on Perceptive and Cognitive Computing (IJPCC), 2 (1) pp. 23-26 |
| 2016 | An overview of cryptosystems based on finite automata. Journal of Advanced Review on Scientific Research, 27 (1) pp. 1-7 |
| 2016 | Benchmarked pterygium images for human and machine graders. Journal of Engineering and Applied Sciences, 11 (11) pp. 2378-2382 |
| 2016 | Generative power and closure properties of Watson-Crick grammars. Applied Computational Intelligence and Soft Computing, 2016 () pp. 1-12 |
| 2016 | Inter-grader reliability of a supervised pterygium redness grading system. Advanced Science Letters, 22 (10) pp. 2885-2888 |
| 2016 | Nonlinear consensus for multi-agent systems using positive intractions of doubly stochastic quadratic operators. International Journal on Perceptive and Cognitive Computing (IJPCC), 2 (1) pp. 19-22 |
| 2016 | Performance and security improvements of Dӧmӧsi's cryptosystem. International Journal of Applied Mathematics and Statistics, 55 (2) pp. 32-45 |
| 2015 | Closure properties of Watson-Crick grammars. AIP Conference Proceedings, 1691 () pp. 040032-1 |
| 2015 | GLCM texture analysis on different color space for pterygium grading. ARPN Journal of Engineering and Applied Sciences, 10 (15) pp. 6410-6413 |
| 2014 | Weighted Watson-Crick automata. AIP Conference Proceedings, 1605 () pp. 302-306 |
| 2013 | Collaboration algorithms between intermediaries for supporting flexible supply chain management. International Journal of Applied Mathematics and Informatics, 7 (2) pp. 33-43 |
| 2013 | Hierarchical structural driven model for integrative information management architecture. International Journal of Advanced Computer Science and Information Technology, 2 (1) pp. 1-13 |
Conference or Workshop Item
| | |
| --- | --- |
| 2022 | Comparison of deep learning architectures for CXR opacity detection. In: 11th International Conference on Software and Computer Applications (ICSCA 2022),, |
| 2021 | e-Hailing from Service Quality Perspective: A Malaysian Based Study. In: 2021 International Conference on Software Engineering & Computer Systems and 4th International Conference on Computational Science and Information Management (ICSECS-ICOCSIM), |
| 2020 | Adopting e-hailing application among Malaysian millennials.. In: "The 7th International Conference on Cyber and IT Service Management (CITSM 2019)", |
| 2020 | Characterizing protection ability of blue blocking lenses using K-means clustering. In: "6th International Conference on the Life Sciences and Sustainability 2020, |
| 2020 | PPT-Short Term Effect of Virtual Reality on Tear Film Stability and Ocular Discomfort. In: 6th International Conference on the Life Sciences and Sustainability 2020, |
| 2020 | Short term effect of virtual reality on eye accommodative ability. In: "6th International Conference on the Life Sciences and Sustainability 2020, |
| 2020 | Short-term effect of virtual reality headset on blink rate and inter-blink interval. In: "6th International Conference on the Life Sciences and Sustainability 2020", |
| 2019 | Assessing the effect of learning with eye-fixation complexity analysis. In: 5th International Conference on Communication and Computer Engineering 2018, |
| 2019 | Brain structure characterization of huffaz (memorizers of the Quran): evidence from magnetic resonance imaging. In: 3rd Nusantara Conference 2019 on Medical Issues from Islamic Perspective, |
| 2019 | Influencing factors of social commerce behavior in Saudi Arabia. In: 2019 International Conference on Computer and Information Sciences (ICCIS), |
| 2018 | Knowledge management readiness index: multiple industries perspective. In: 2018 International Conference on Information and Communication Technology for the Muslim World (ICT4M), |
| 2017 | Antecedents of knowledge management practices: case of Malaysian practitioners. In: International Conference on Advanced Computer Science Applications and Technologies (ACSAT2017), |
| 2017 | Knowledge management behavior among practitioners in Malaysia. In: 6th International Conference on Computing and Informatics 2017 (ICOCI2017), |
| 2017 | Social commerce behavior among university students in Malaysia. In: 6th International Conference on Computing and Informatics 2017 (ICOCI 2017), |
| 2016 | A performance improvement of Dömösi's cryptosystem. In: Progress in Applied Mathematics in Science and Engineering 2015, |
| 2016 | Computational properties of Watson-Crick context-free grammars. In: 2015 4th International Conference on Advanced Computer Science Applications and Technologies (ACSAT 2015), |
| 2016 | The computational power of Watson-Crick grammars: Revisited. In: The 5th Asian Conference on Membrane Computing (ACMC2016), |
| 2015 | A performance improvement of Domosi's cryptosystem . In: 2015 Progress in Applied Mathematics in Science and Engineering (PIAMSE), |
| 2015 | Closure properties of Watson-Crick Grammars . In: 2nd Innovation and Analytics Conference & Exhibition (IACE 2015), |
| 2015 | Watson-Crick linear grammars. In: The Second International Conference on Advanced Data and Information, |
| 2014 | Fibrovascular redness grading using Gaussian process regression with radial basis function kernel. In: 2014 IEEE Conference on Biomedical Engineering and Sciences (IECBES 2014), |
| 2014 | Nonterminal complexity of weakly conditional grammars. In: 6th Asian Conference, ACIIDS 2014, |
| 2014 | Supervised retinal vessel segmentation based on neural network using broader aging dataset. In: International Work-Conference on Bioinformatics and Biomedical Engineering (IWBBIO 2014), |
| 2014 | Supervised vessel segmentation with minimal features. In: IEEE 19th Functional Electrical Stimulation Society Annual Conference (IFESS), |
| 2014 | Validation of low-cost eye tracking setup for smooth pursuit application. In: 2014 IEEE Conference on Open Systems (ICOS 2014), |
| 2013 | Weighted Watson-Crick Automata. In: The 21st National Symposium on Methematical Sciences, |
Book Section
Monograph
| | |
| --- | --- |
| 2021 | Finite element analysis model #1. In: , |
| 2021 | Finite element analysis model #1 using foldable acrylic constants. In: , |
| 2021 | Finite element analysis model #2. In: , |
| 2021 | Finite element analysis model #2 using foldable acrylic constants. In: , |
| 2021 | Finite element analysis model #3 using foldable acrylic constants. In: , |
| 2021 | Finite element analysis model #4. In: , |
| 2021 | Finite element analysis model #4 using foldable acrylic constants. In: , |
| 2021 | Finite element analysis model #5 using foldable acrylic constants. In: , |
| 2021 | Finite element analysis model #6 using foldable acrylic constants. In: , |
| 2021 | Technical report TR01 - IOL material identification. In: , |
| 2018 | Malaysian SMEs in big data environment: formulating a holistic capability framework. In: , |
| 2016 | Weighted Watson-crick automata and applications in halal authentication. In: , |