Staff Directory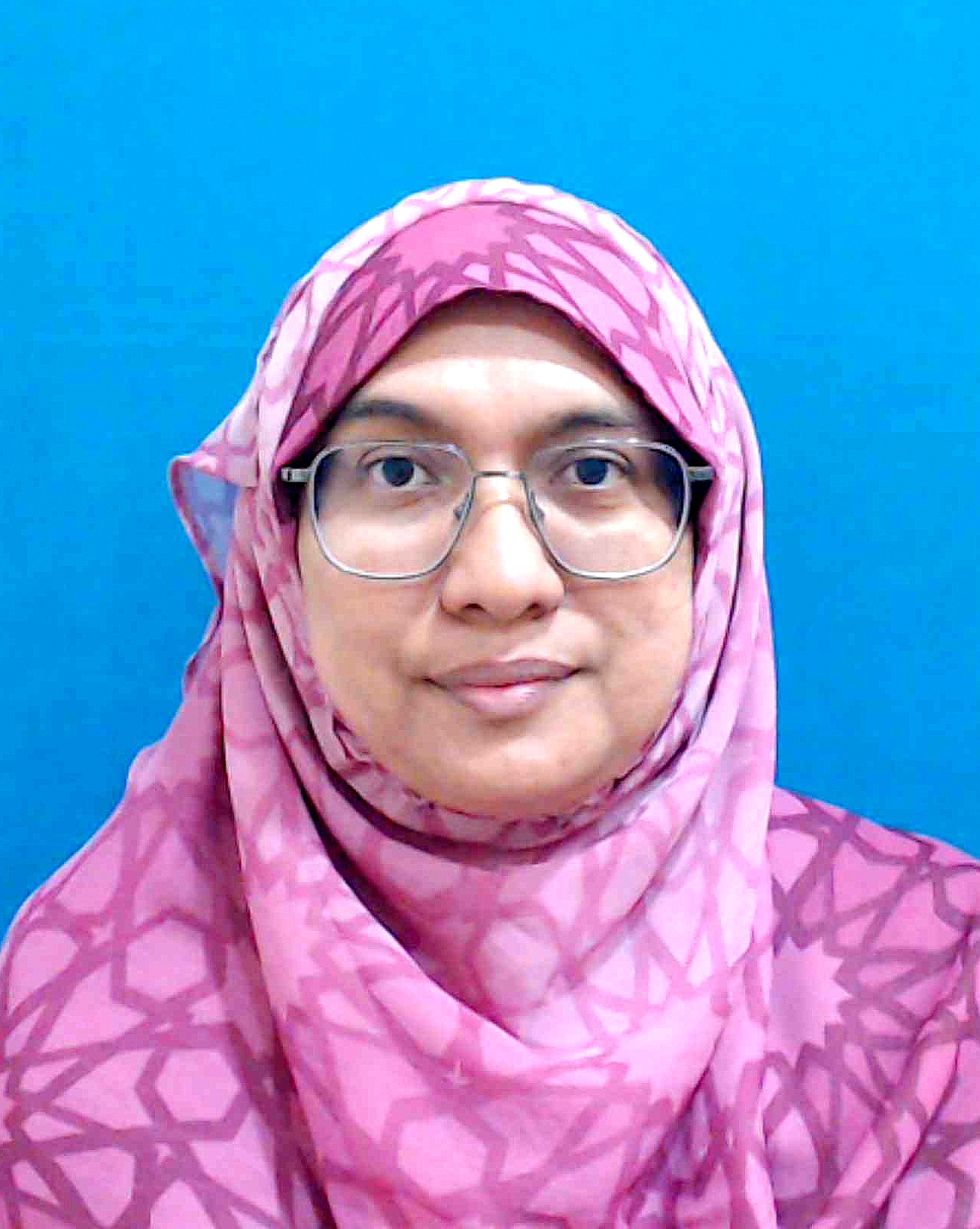 Academic Qualification
Master of Medicine (Radiology) - Masters Degree (Clinical Specialist), Universiti Sains Malaysia (USM)
Doctor of Medicine - Bachelor Degree, Universiti Sains Malaysia (USM)
Radhiana Binti Hassan (Assoc. Prof. Dr.)
Associate Professor
IIUM Kuantan Campus
KULLIYYAH OF MEDICINE

Other's position:
Head, Kulliyyah of Medicine
---
radhianahassan@iium.edu.my
4756
Expert Profile
Assoc. Prof. Dr Radhiana Hassan graduated from USM Kubang Kerian in 1999 and started housemanship training at Hospital University Kebangsaan Malaysia (HUKM). In 2000, she served the Bentong District Hospital as a medical officer for one year before being transferred to Hospital Tengku Ampuan Afzan, Kuantan (HTAA). In HTAA, she worked in the Emergency Department for two years before joining the Master of Radiology programme, with University Science Malaysia (USM) in 2003. She completed the Master's in 2007.
She developed an interest in teaching while doing her Master's in USM and decided to apply for the post of lecturer in IIUM when she was in Year 3. Upon completing her study, she resigned from Ministry of Health to join IIUM as a lecturer and radiologist in 2008. Apart from teaching duties in the university, she also gave clinical services in HTAA and IIUM Breast Centre. She has completed a few researches as the principal investigators and has been a co-researcher in many others. She has published more than 10 papers as the main author and is also active as a reviewer for local journals.
She has had a few administrative duties since working in IIU; she was Deputy Director of Breast Centre from 1/1/2009 until 30.4.2011 and Head of Department from 1.5.2011 until 31.12.2011. She went for her subspecialty attachment in HUKM in 2012. From 1.1.2015 to 2016, she was the Head of IIUM Breast Centre.
Area of Specialisation
Medical And Health ~ Medical And Health Sciences ~ Environmental and Occupational Health and Safety Research ~ Other Environmental and Occupational health and Safety Research N.e.c. - Radiology
Medical And Health ~ Medical And Health Sciences ~ Phamaceutical Industry ~ Natural Products - Radiology
Professional Membership
2009: Member of Profesional Body / Association, National Specialist Registry
2010: Member of Profesional Body / Association, Malaysian Medical Association
Teaching Responsibilities
| | |
| --- | --- |
| BASIC RADIOLOGY ROTATION | 2023/2024 |
Research Projects
Completed
| | |
| --- | --- |
| 2019 - 2022 | Analysis and Design of Unsupervised Federated Intelligence for Early Lung Cancer Screening |
| 2018 - 2020 | Application of Machine Learning Techniques on Biomedical Images |
| 2014 - 2018 | A Randomized Controlled Trial Comparing Primary Retrograde Intra Renal Surgery (RIRS) and Extracorporeal Shockwave Lithotripsy (ESWL) for Treatment of Renal Stones with Suspected Failure of ESWL |
| 2011 - 2014 | Reproducibility of Mammographic Parenchymal Patterns and Breast Density on Full-Field Digital Mammography (FFDM): Cmparison of the Three Classification Systems (BIRADS, WOLFE and TABAR) |
| 2010 - 2012 | Mammographic Breast Density and Detection of Breast Cancer in 3 Different Ethnic Groups |
| 2010 - 2011 | Significance of Radiological Anaotmy in Lower Calyceal Stone Clearance After Extracorporal Shockwave Lithotripsy (ESWL) |
| 2010 - 2012 | Ovarian Tumour: Computed Tomography (CT) Characteristics with Histopathological Correlation |
| 2009 - 2011 | ANTERIOR CRUCIATE LIGAMENT TEARS: Correlation between Arthroscopy with MR Imaging Findings |
| 2009 - 2011 | The Role of Multislice Computed Tomography (MSCT) in the Detection of Traumatic Intra Abdominal Injury: Our Experience in Hospital Tengku Ampuan Afzan (HTAA), Kuantan Pahang |
| 2009 - 2012 | Evaluation of Breast Lesions Highlighted by Computer Diagnosis (R2-CAD) at Full-Field-Digital Mammogram (FFDM) at the IIUM Breast Centre |
| 2009 - 2011 | Accidental and Non-Accidental Head Injury in Children. Is there a Tomography (CT) Presentation? |
On-Going
| | |
| --- | --- |
| 2022 - Present | Application of Artificial Intelligence to detect and visualize Pars Interarticularis Fracture on Plain Oblique View Radiographs |
| 2021 - Present | Determination Of Intracranial Hemorrhage Volume Based On Ct Pre And Post Neurosurgical Management |
| 2021 - Present | Breast Cancer Awareness, Mammography Uptake, Mammography Findings and Correlation with Breast Density Among SASMEC and IIUM Kuantan Staff |
| 2011 - Present | RU 2011 -Specificity and Sensitivity of Computer-Aid Detection (CAD) lesions in Full-Field-Digital-Mammogram (FFDM) |
Award & Recognition
| | | |
| --- | --- | --- |
| 19 Feb, 2013 | Bronze medal for IRIIE2013 - IIUM | University |
| 19 Feb, 2011 | Silver medal IRIIE 2011 - IIUM | University |
| 22 May, 2009 | Best Poster Presentation - Universiti Sains Malaysia | University |
Publications
Article
| | |
| --- | --- |
| 2023 | A boy with limping pain: a diagnosis not to be missed. Journal of Clinical and Health Science, 8 (1) pp. 93-97 |
| 2022 | Emphysematous pyelonephritis: an acute emergency of the upper genitourinary tract. Virtual Journal of Emergency Medicine, 29 () pp. 1-3 |
| 2021 | Limited doses of immunotherapy use in advanced non-small cell lung cancer elderly patients with ECOG of 2 and high PDL-1 expression. Aging Medicine, () pp. 1-5 |
| 2021 | Single dose of atezolizumab plus chemotherapy in active psoriasis with advanced non-small cell lung cancer. Journal of Oncology Pharmacy Practice, () pp. 1-4 |
| 2020 | COVID-19 deep learning prediction model using publicly available radiologist-adjudicated chest X-ray images as training data: preliminary findings. International Journal of Biomedical Imaging, 2020 () pp. 1-7 |
| 2020 | Qualitative and quantitative comparison of hemodynamics between MRI measurement and CFD simulation on patient-specific cerebral aneurysm- a review. Journal of Advanced Research in Fluid Mechanics and Thermal Sciences, 68 (2) pp. 112-123 |
| 2020 | Study of extracted geometry effect on patient-specific cerebral aneurysm model with different threshold coefficient (Ctℎres ). CFD Letters, 12 (10) pp. 1-14 |
| 2018 | 2D and 3D complexity analysis on MRI images using fractal dimension. Journal of Telecommunication, Electronic and Computer Engineering, 10 (1-8) pp. 161-164 |
| 2018 | Tuberculous encephalopathy mimicking limbic encephalitis and large intraparenchymal mass: a challenge in diagnosis. IIUM Medical Journal of Malaysia, 17 (Supplementary Issue no. 1) pp. 92-92 |
| 2016 | Anatomical variations of the anterior communicating artery complex: a multidetector CT angiographic study. International Medical Journal Malaysia ( IMJM), 15 (Supplementary Issue No.1) pp. 51-51 |
| 2016 | Disappearing calcification. Brunei International Medical Journal, 12 (4) pp. 146, 157 |
| 2015 | A study of the arterial variations in the popliteal regions, are they symmetrical or not?. International Medical Journal Malaysia, 14 (supp.) pp. 8 |
| 2015 | Reproducibility of mammographic parenchymal patterns and Breast Density on Full-Field Digital Mammography (FFDM): comparison of the two classification systems. International Medical Journal Malaysia, 14 (supp.1) pp. 4 |
| 2014 | Computed Tomography (CT) of blunt abdominal trauma: the frequency of incidental findings, how it was documented in radiology report and the implication of these findings to acute trauma care. Medical Journal of Malaysia, 69 (1) pp. 45-47 |
| 2013 | Evaluation of time-dependent pathways in an acute ischemic stroke protocol that incorporates CT perfusion: A tertiary referral center experience. Neurology Asia, 18 (4) pp. 355-360 |
| 2013 | Non-contrast computed tomography in acute ischaemic stroke: a pictorial review. Medical Journal of Malaysia, 68 (1) pp. 93-100 |
| 2013 | Pituitary apoplexy: a rare cause of middle cerebral artery infarction. Medical Journal of Malaysia, 68 (3) pp. 264-266 |
| 2012 | Computed Tomography (CT) of bowel and mesenteric injury in blunt abdominal trauma: a pictorial essay. Medical Journal of Malaysia, 67 (4) pp. 445-452 |
| 2012 | The role of Multislice Computed Tomography (MSCT) in the detection of blunt traumatic intra abdominal injury: our experience in Hospital Tengku Ampuan Afzan (HTAA), Kuantan, Pahang. Medical Journal of Malaysia, 67 (3) pp. 316-322 |
| 2011 | A case of focal eventration of left hemidiaphragm with transthoracic left kidney confused with a traumatic diaphragmatic hernia. Medical Journal of Malaysia, 66 (1) pp. 60-61 |
| 2011 | Computed tomography of blunt spleen injury: a pictorial review. Malaysian Journal of Medical Sciences , 18 (1) pp. 61-68 |
| 2011 | Dysphagia caused by an aberrant right subclavian artery. International Medical Journal Malaysia, 10 (1) pp. 43-45 |
| 2011 | Retrocaval ureter: the importance of intravenous urography. Malaysian Journal of Medical Sciences , 18 (4) pp. 83-86 |
| 2010 | Bicycle handlebar injuries in children : findings on CT abdomen of 3 cases . , () pp. 1-15 |
| 2010 | Computed tomography (CT) imaging of injuries from blunt abdominal trauma: a pictorial essay. Malaysian Journal of Medical Sciences , 17 (2) pp. 29-39 |
| 2010 | Computed tomography (CT) in blunt liver injury: a pictorial essay. Medical Journal of Malaysia, 65 (4) pp. 321-327 |
| 2010 | Fatal airbag-mediated atlanto-occipital dislocation in a child. Malaysian Journal of Medical Sciences , 17 (4) pp. 67-70 |
| 2010 | Immediate postpartum cardiorespiratory collapse : a management quandry. Blood Coagulation & Fibrinolysis, 21 (6) pp. 601-604 |
| 2010 | Immediate postpartum cardiorespiratory collapse:a management quandary. Blood Coagulation and Fibrinolysis, 21 (6) pp. 601-604 |
| 2009 | Bilateral congenatal renal arteriovenous malformation: a rare entity with uncommon presentation. International Medical Journal Malaysia, 8 (1) pp. 57-59 |
| 2009 | C1 and C2 vertebrae osteomyelitis: a misleading presentation leading to a fatal outcome. International Medical Journal Malaysia, 8 (1) pp. 53-55 |
Conference or Workshop Item
| | |
| --- | --- |
| 2022 | Breast cancer awareness and mammogram screening uptake among female staff in IIUM Kuantan campus and SASMEC @ IIUM. In: IIUM Research & Innovation 2022, |
| 2022 | Comparison of flow gap-related artefact and its time acquisition in between phase contrast and time of flight (TOF) MR cerebral venography In 3T MR. In: Medical Research Symposium 2022, |
| 2021 | A Case of Rare Desmoid-Type Fibromatosis Presented as a Breast Lump. In: 19th Asian Oceanian Congress of Radiology, |
| 2021 | Adamantinomatous craniopharyngioma mistaken as rathke cleft cyst: a case report. In: 19th Asian Oceanian Congress of Radiology, |
| 2021 | Case series of breast fillers and how things may go wrong: radiology point of view. In: 19th Asian Oceanian Congress of Radiology incorporating Malaysian Congress of Radiology (MCOR) 2021, |
| 2020 | Malignant focal liver lesions. In: Essential ultrasound for medical practitioners. Series 1: Liver, gallbladder and spleen, |
| 2020 | Modeling and simulation of blood flow analysis on simplified aneurysm models. In: International Conference on Technology, Engineering and Sciences (ICTES) 2020, |
| 2020 | Radiographic anatomy of cervical and lumbar spine. In: The Spine Masterclass And Nursing Care 2020, |
| 2019 | ABCs of chest radiography. In: Terengganu Respiratory Update 2019, |
| 2019 | Brain structure characterization of huffaz (memorizers of the Quran): evidence from magnetic resonance imaging. In: 3rd Nusantara Conference 2019 on Medical Issues from Islamic Perspective, |
| 2018 | Imaging in trauma. In: East Coast Surgical Symposium 2018 (ECSS 2018), |
| 2018 | Special breast issues: altered breast due to reduction, cosmetic augmentation and post treatment reconstruction. In: Mammography CME 2018, |
| 2017 | Common mistakes in chest xray interpretation. In: IIUM 7th Annual Scientific Meeting and Regional Medical Update 2017, |
| 2017 | Ionizing radiation: Principle and biological effects. In: CME for Radiation Protection 2017, |
| 2017 | Primary Retrograde Intra Renal Surgery (RIRS) versus Extracorporeal Shockwave Lithotripsy (ESWL) for treatment of renal stones with suspected failure of ESWL. In: 2nd International Joint Meeting of Pan Asian Men's Health Forum and Annual Meeting of KSSMA 2017, |
| 2017 | Principle of imaging in surgical practice. In: BMS Intensive Course for Part 1, Clinical Postgraduate 2017, |
| 2017 | Radiological findings of pulmonary tuberculosis in patients with and without HIV infections. In: Medical Reserach Symposium, |
| 2017 | Traumatic brain injury pattern on CT scan: a comparison of motorcyclist versus passenger vehicle patients involved in road traffic accidents. In: Medical Research Symposium 2017, |
| 2017 | Traumatic head injury. In: 6th East Coast Society of Neuro and Interventional Radiology Conference: Emergency Radiology, |
| 2016 | Imaging in head and neck: CT and MRI. In: First Kuantan Head and Neck Dissection and Sialendoscopy workshop, |
| 2015 | Emergency radiography. In: CME on Radiation Protection 2015 With Theme: "Digital Radiography: The New Dimensions In Plain Radiography", |
| 2015 | Spine Imaging. In: 4th EAST COAST SOCIETY OF NEURORADIOLOGY ANDINTERVENTIONAL RADIOLOGY (ESCNIR) 2015 CONFERENCE., |
| 2015 | Traumatic brain imaging: haemorrhage, dissections and fistulas. In: Malaysian Society of Interventional Radiology (MYSIR 2015), |
| 2014 | Breast density estimation on full-field-digital mammography (ffdm) by general radiologists: comparison of bi-rads and tabar classification sytems. In: Malaysian Congress of Radiology (MCoR) incorporating 2014 Annual Scientific Meeting KSR-MCoR friendship symposium, |
| 2014 | CT colonography: detection of lesions and patients' preference: correlation with standard colonoscopy. In: International Research, Invention and Innovation Exhibition 2014 (IRIIE2014), |
| 2014 | Lower calyceal stone clearance after extracorporal shockwave lithotripsy (ESWL): prevalence and associated factors. In: International Research, Invention and Innovation Exhibition 2014 (IRIIE2014), |
| 2013 | A survey on mean glandular dose from full-field digital mammography systems, operate using Mo/Mo and W/Rh target/filter combinations. In: Nuclear Technical Convention 2013, |
| 2013 | Breast cancer in women without breast symptoms: A retrospective study in IIUM Breast Centre, Kuantan, Pahang. In: 8th Sabah Public Health Colloqium 2013 & 1st Regional Public Health Conference, |
| 2013 | Breast density from screening mammography procedure in Malaysia: result of preliminary study. In: 13th Asia-Oceania Congress of Medical Physics & 11th South-East Asian Congress of Medical Physics, |
| 2013 | Sellar and parasellar lesions: a pictorial illustration . In: The 16th Congress of Asian Association of Radiology, |
| 2012 | Mammographic breast density : is there any association with positive family history of breast cancer?. In: College of Radiology Scientific Meeting 2012; Cancer Imaging, |
| 2012 | Ovarian tumour: CT characteristics with HPE correlation. In: 2012 Annual Scientific Meeting , |
| 2012 | Pictorial essay: Neuroimaging of stroke. In: 23rd Annual Scientific Meeting of Malaysia Society of Neurosciences, |
| 2012 | Pituitary Apoplexy: A rare cause of stroke. In: 23rd Annual Scientific Meeting, Malaysian Society of Neurosciences, |
| 2012 | The relationship of mammographic density and age : implication for screening mammogram. In: 16th Malaysian Family Medicine Scientific Conference, |
| 2011 | Accidental and non-accidental head injury in children. Is there a difference in Tomography (CT) presentation?. In: IIUM Research, Invention and Innovation Exhibition 2011, |
| 2011 | Breast asymmetry as mammographic finding of breast carcinoma: a case series. In: 2011 Annual Scientific Meeting, College of Radiology, |
| 2011 | Breast cancer awareness : IIUM Breast Centre. In: 1st Surgical National Update for Primary Practitioners, |
| 2011 | Breast cancer screening at IIUM breast centre : 7 year review of college of radiology mammogram subsidy programme(2004-2010). In: International Health Conference IIUM 2011 , |
| 2011 | Computed Tomography (CT) and Pathologic Correlation of Ovarian Tumours in children & adolescents: A review of eight cases . In: 11th Asian Oceanic Society of Pediatric Radiology Conference, |
| 2011 | Computed Tomography (CT) and pathologic correlation of ovarian tumours in children and adolescents: a review of eight cases. In: 11th Asian Oceanic Society of Pediatric Radiology Conference, |
| 2011 | Mammographic findings of breast cancer : review of 43 cases in IIUM Breast Centre (2008-2010). In: International Health Conference IIUM 2011 , |
| 2011 | Mammographic findings of Breast Cancer: review of 43 cases in IIUM Breast Centre (2008-2010). In: 2011 International Health Conference , |
| 2011 | MSCT of epithelial ovarian tumors : a pictorial illustration. In: International Health Conference IIUM 2011 , |
| 2011 | MSCT of epithelial ovarian tumours : a pictorial illustration . In: International Health Conference IIUM 2011 , |
| 2011 | MSCT of huge abdominopelvic masses in female: a pictorial illustration. In: 2011 Annual Scientific Meeting, College of Radiology, |
| 2010 | CT imaging of blunt splenic injury: a pictorial essay. In: 2010 Annual Scientific Meeting College of Radiology Malaysia, |
| 2010 | Indication for ultrasound. In: 2010 UiTM CME, |
| 2010 | Miracle of imaging: the truth is out there!. In: 2010 Annual Scientific Meeting College of Radiology Malaysia, |
| 2010 | Multislice computed tomography (MSCT) of blunt abdominal trauma: incidental findings related to the genitourinary tract . In: 19th Malaysian Urological Conference, |
| 2010 | Retrocaval ureter: an unsual cause of hydronephrosis in an adult . In: 19th Malaysian Urological Conference, |
| 2010 | The role of multislice computed tomography (MSCT) in the direction of traumatic intra abdominal injury : our experience in Hospital Tengku Ampuan Afzan(HTAA), Kuantan, Pahang . In: 2010 HTAA Research Day, |
| 2009 | Delay in diagnosis of blunt abdominal injuries in children and adolescents: a pictorial review of CT abdomen in HTAA. In: 9th Asian Oceanic Society of Paediatric Radiology (AOSPR) Congress, |
| 2009 | Detection of traumatic intra abdominal injuries using MSCT in Hospital Tengku Ampuan Afzan, Kuantan: our preliminary experience . In: 2009 Annual Scientific Meeting College of Radiology, |
| 2009 | Dysphagia lusoria caused by an aberrant right subclavian artery. In: 14th National Conference on Medical and Health Sciences, |
| 2009 | False positive detection rate of R2-CAD in evaluation of breast lesions at Full-Field-Digital Mammogram (FFDM) . In: 7th Asian Breast Disease Association (ABDA) Teaching Course and Workshop, |
| 2009 | MSCT assessment of blunt abdominal trauma in paediatric and adolescent patients: our experience in Hospital Tengku AMpuan Afzan (HTAA), Kuantan, Pahang. In: 9th Asian Oceanic Society of Paediatric Radiology (AOSPR) Congress, |
| 2009 | Pulmonary AVM: diagnosis via spiral CT scan: a case report. In: 14th National Conference on Medical and Health Sciences, |
| 2009 | Spectrum of breast asymmetries: a pictorial essay. In: 7th Asian Breast Disease Association Teaching Course and Workshop, |
| 2009 | The College of Radiology Mammogram Subsidy Programme at IIUM Breast Centre, Kuantan : an audit (2004 -2008). In: Asian Breast Disease Association (ABDA) 7th Teaching Course, |
Book
Book Section
| | |
| --- | --- |
| 2018 | Adrenal injuries. In: IIUM Press, International Islamic University Malaysia, ISBN: 978-967-418-461-2, pp. 92-97 |
| 2018 | Bowel and mesenteric injuries. In: IIUM Press, International Islamic University Malaysia, ISBN: 978-967-418-461-2, pp. 75-91 |
| 2018 | Haemoperitoneum and active haemorrhage. In: IIUM Press, International Islamic University Malaysia, ISBN: 978-967-418-461-2, pp. 116-122 |
| 2018 | Introduction. In: IIUM Press, International Islamic University Malaysia, ISBN: 978-967-418-461-2, pp. 1-10 |
| 2018 | Liver injuries. In: IIUM Press, International Islamic University Malaysia, ISBN: 978-967-418-461-2, pp. 11-38 |
| 2018 | Lower genitourinary tract injuries (ureter, urinary bladder and urethra). In: IIUM Press, International Islamic University Malaysia, ISBN: 978-967-418-461-2, pp. 53-74 |
| 2018 | Lower thoracic injuries. In: IIUM Press, International Islamic University Malaysia, ISBN: 978-967-418-461-2, pp. 121-129 |
| 2018 | Pancreatic injuries. In: IIUM Press, International Islamic University Malaysia, ISBN: 978-967-418-461-2, pp. 98-105 |
| 2018 | Renal injuries. In: IIUM Press, International Islamic University Malaysia, ISBN: 978-967-418-461-2, pp. 39-52 |
| 2018 | Retroperitoneal injuries. In: IIUM Press, International Islamic University Malaysia, ISBN: 978-967-418-461-2, pp. 106-115 |
| 2018 | Splenic injuries. In: IIUM Press, International Islamic University Malaysia, ISBN: 978-967-418-461-2, pp. 26-38 |