Staff Directory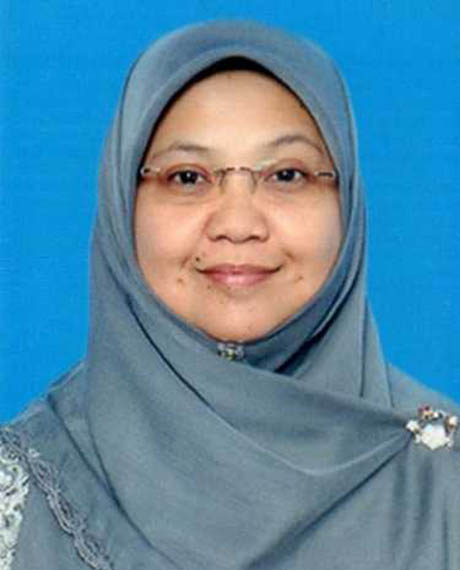 Academic Qualification
Ph.D in Nursing - Doctor of Philosophy, University of Queensland
Master of Nursing Science - Masters Degree, Universiti Malaya (UM)
Nursing - Bachelor Degree, Universiti Kebangsaan Malaysia (UKM)
Hanida Hani Binti Mohd Mokhtar (Dr.)
Assistant Professor
IIUM Kuantan Campus
KULLIYYAH OF NURSING
---
hanidahani@iium.edu.my
7326
Expert Profile
Hanida Hani bt. Mohd Mokhtar obtained her Diploma in Nursing in 1998 under a Institut Jantung Negara (IJN) scholarship. She served IJN (cardiothorasic ward and invasive cath lab) for almost six years. She worked with in the heart transplant team and was awarded IJN sponsorship to attend the Interventional Cardiology Conference in France, 2003. She obtained her Bachelor in Nursing (Hons) (UKM) in 2006 specialising in Critical Care Nursing. She went to King Faisal Hospital & Research Institute, Saudi Arabia and gained working experience in the Cardiovascular Telemetry Ward (Adult & Paediatric) in 2007.
Later, she served International Medical University as a Nursing Clinical Instructor for a year before joining IIUM as an Assistant Lecturer in 2009. She obtained her Master in Nursing Science (UM) in 2012 and took Coronary Care Nursing as her clinical posting specialty. She was appointed as Head of Department, Critical Care Nursing in 2012. She also has been involved in the preparation for exam questions for Nursing Board Licensure Exam during her tenure as an Exam Co-ordinator. Presently, she is pursuing her doctoral candidature at University of Queensland focusing on smoking cessation study.
Besides that, she is actively involved in a humanitarian mission. She went to Bam, Iran in 2004 for earthquake mission with MERCY Malaysia. She has also participated in humanitarian mission to Phnom Penh (2012) and Siem Reap, Cambodia (2013) under IIUM (Kuantan, Campus).
She has been awarded the Pingat Pekerti Terpilih (PPT) from the Royal Highness Sultan Azlan Shah during her service in Institut Jantung Negara in 2003.
Area of Specialisation
Medical And Health ~ Medical And Health Sciences ~ Nursing ~ Critical Care Unit (CCU) and Intensive Care Unit (ICU)
Medical And Health ~ Medical And Health Sciences ~ Nursing ~ Nursing Care - Master of Nursing Science
Medical And Health ~ Medical And Health Sciences ~ Nursing ~ Cardiology
Professional Membership
1999: Member of Profesional Body / Association: (Member), Malaysian Nurses Association
2021 - 2022: Member of Profesional Body / Association: (Member), European Association of Preventive Cardiology
2021 - 2022: Member of Profesional Body / Association: (Member), Association of Cardiovascular Nursing and Allied Profession
Teaching Responsibilities
| | |
| --- | --- |
| CARDIOVASCULAR,RESPIRATORY AND ENDOCRINE NURSING | 2022/2023 2021/2022 2020/2021 2019/2020 |
| CARDIOVASCULAR,RESPIRATORY AND ENDROCRINE NURSING PRACTICE | 2021/2022 2020/2021 2019/2020 |
| COMMUNITY HEALTH NURSING PRACTICE | 2019/2020 |
| DISCOVERY OF SPECIALIZATION IN NURSING | 2022/2023 2020/2021 2019/2020 |
| FINAL YEAR RESEARCH PROJECT I | 2022/2023 2021/2022 2020/2021 2019/2020 |
| FINAL YEAR RESEARCH PROJECT II | 2022/2023 2021/2022 2020/2021 2019/2020 |
| GASTROINTESTINAL AND HEPATOBILIARY IN NURSING | 2014/2015 |
| GASTROINTESTINAL AND HEPATOBILIARY NURSING | 2013/2014 |
| HEALTH ASSESMENT | 2012/2013 |
| INTEGRATED NURSING PRACTICE (FINAL PROFESSIONAL EXAMINATION) | 2021/2022 |
| INTEGRATED NURSING PRACTICE(FINAL PROFESSIONAL EXAMINATION) | 2020/2021 |
| INTEGRATED NURSING SCIENCES(FINAL PROFESSIONAL EXAMINATION) | 2020/2021 |
| MEDICAL-SURGICAL NURSING PRACTICE 2 | 2013/2014 |
| PROFESSIONAL NURSING | 2012/2013 |
| RESEARCH PROJECTS | 2013/2014 |
| RESPIRATORY AND CARDIOVASCULAR | 2013/2014 2012/2013 |
| RESPIRATORY AND CARDIOVASCULAR NURSING | 2014/2015 |
Research Projects
Completed
| | |
| --- | --- |
| 2019 - 2022 | `I smoke everyday but I think I am healthy?: An application of Bourdeau?s theory in a study of health perception and health practice behavior among smokers in Malaysia (A mixed methods approach) |
On-Going
| | |
| --- | --- |
| 2023 - Present | Use of Infrared Thermography in the Early Detection of Development of Phlebitis in Adult Patients |
| 2021 - Present | A Study on Students and Key Stakeholders' Expectation and The Effectiveness of IIUM Post Basic Nursing Program |
| 2020 - Present | ?Islamic-based Smoking Cessation Program (ISCP) Module for Undergraduate Students at International Islamic University Malaysia (IIUM)? |
Publications