Staff Directory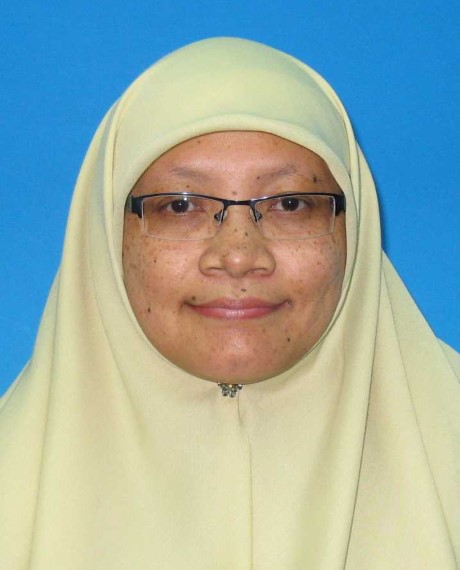 Academic Qualification
PhD in English Language Studies - Doctor of Philosophy, International Islamic University Malaysia
Master of Education - Masters Degree, Boston University
Bachelor of TESOL - Bachelor Degree, Murray Hoouse College of Education
Maimunah Binti Abdul Kadir (Dr.)
Assistant Professor
IIUM Gombak Campus
ABDULHAMID ABUSULAYMAN KULLIYYAH OF ISLAMIC REVEALED KNOWLEDGE AND HUMAN SCIENCES
---
maimunah@iium.edu.my
6034
Expert Profile
Currently, Dr. Maimunah is an academic staff at the Department of English Language and Literature.
She obtained her Bachelor's degree with honors from Moray House College of Education, Edinburgh, Scotland in 1990. After teaching at a secondary school in Johor, she pursued and gained her Master's degree from Boston University, Massachusetts, USA in 1996. She attained her Ph.D. from the International Islamic University Malaysia in 2009 in the area of problem-based learning.
She has taught several courses at the undergraduate level including Introduction to Linguistics, Introduction to Sociolinguistics, Varieties of English and Learning and Teaching of English. One of her main tasks at the Kulliyyah is coordinating and proofreading of postgraduate students' proposals and theses (2010-2017). In 2018 she teaches Introduction to Sociolinguistics, Discourse Analysis, Learning and Teaching English - all at undergraduate level. She also teaches Sociolinguistics at postgraduate level. She supervises Master's students in writing theses and is on doctoral students' supervisory committees. Her administration work includes chairing the Examination Committee at the departmental level and participating in Kulliyyah level vetting of final examination papers every semester.
Area of Specialisation
Social Science ~ Social Science ~ Education ~ Language Literacy (Including English (TESOL, ESL, TEFL) and other Languages) - PhD in English Language Studies
Teaching Responsibilities
| | |
| --- | --- |
| COURSE DESIGN & MATERIALS DEVELOPMENT | 2021/2022 |
| DISCOURSE ANALYSIS | 2018/2019 2017/2018 |
| ENGLISH FOR ACADEMIC WRITING (EAW) | 2009/2010 |
| ENGLISH LANGUAGE VI | 2008/2009 |
| FINAL YEAR PROJECT I | 2022/2023 2021/2022 2020/2021 |
| FINAL YEAR PROJECT II | 2022/2023 2021/2022 2020/2021 |
| GLOBAL DISCOURSE AND DIVERSITY | 2023/2024 2022/2023 2021/2022 2020/2021 |
| INDUSTRIAL TRAINING | 2021/2022 |
| INTEGRATED LANGUAGE SKILLS II | 2006/2007 |
| INTENSIVE EXPOSITORY WRITING | 2005/2006 |
| INTRODUCTION TO LINGUISTICS | 2010/2011 2009/2010 |
| INTRODUCTION TO SOCIOLINGUISTICS | 2017/2018 2016/2017 2015/2016 2014/2015 2013/2014 2012/2013 2011/2012 2010/2011 |
| LANGUAGE FOR OCCUPATIONAL PURPOSES | 2009/2010 2008/2009 2007/2008 2006/2007 |
| LEARNING AND TEACHING ENGLISH | 2019/2020 2018/2019 2017/2018 2016/2017 2015/2016 2014/2015 2013/2014 2012/2013 2011/2012 2010/2011 2009/2010 |
| OPHTHALMIC OPTICS AND DISPENSING 1 | 2009/2010 |
| PUBLIC HEALTH OPTOMETRY | 2009/2010 |
| RESEARCH PAPER 1 | 2020/2021 2019/2020 2018/2019 |
| RESEARCH PAPER I (APPLIED LINGUISTIC | 2013/2014 |
| RESEARCH PAPER II | 2017/2018 |
| SOCIAL AND CULTURAL DISCOURSE | 2023/2024 2022/2023 2021/2022 2020/2021 2019/2020 2018/2019 |
| SOCIOLINGUISTICS | 2019/2020 2018/2019 2017/2018 |
| VARIETIES OF ENGLISH | 2010/2011 |
Research Projects
Completed
| | |
| --- | --- |
| 2014 - 2016 | The Relationship between Grammatical Knowledge Types and the Usage of Morphological Past Time Inflections |
On-Going
| | |
| --- | --- |
| 2017 - Present | Examining Kampung Landscapes and Contemporary Malaysian Culture in Popular Malaysian Anglophone Literature |
| 2017 - Present | Language Shift and Language Maintenance of Javanese Speakers in Malaysia |
| 2010 - Present | Problem-Based Learning Approach: Implications on Communicative and Critical Thinking Skills in The Language Classroom |
Award & Recognition
| | | |
| --- | --- | --- |
| 06 Sep, 2012 | Best Teacher Award (University) - International Islamic University Malaysia | University |
Publications
Article
Conference or Workshop Item