Staff Directory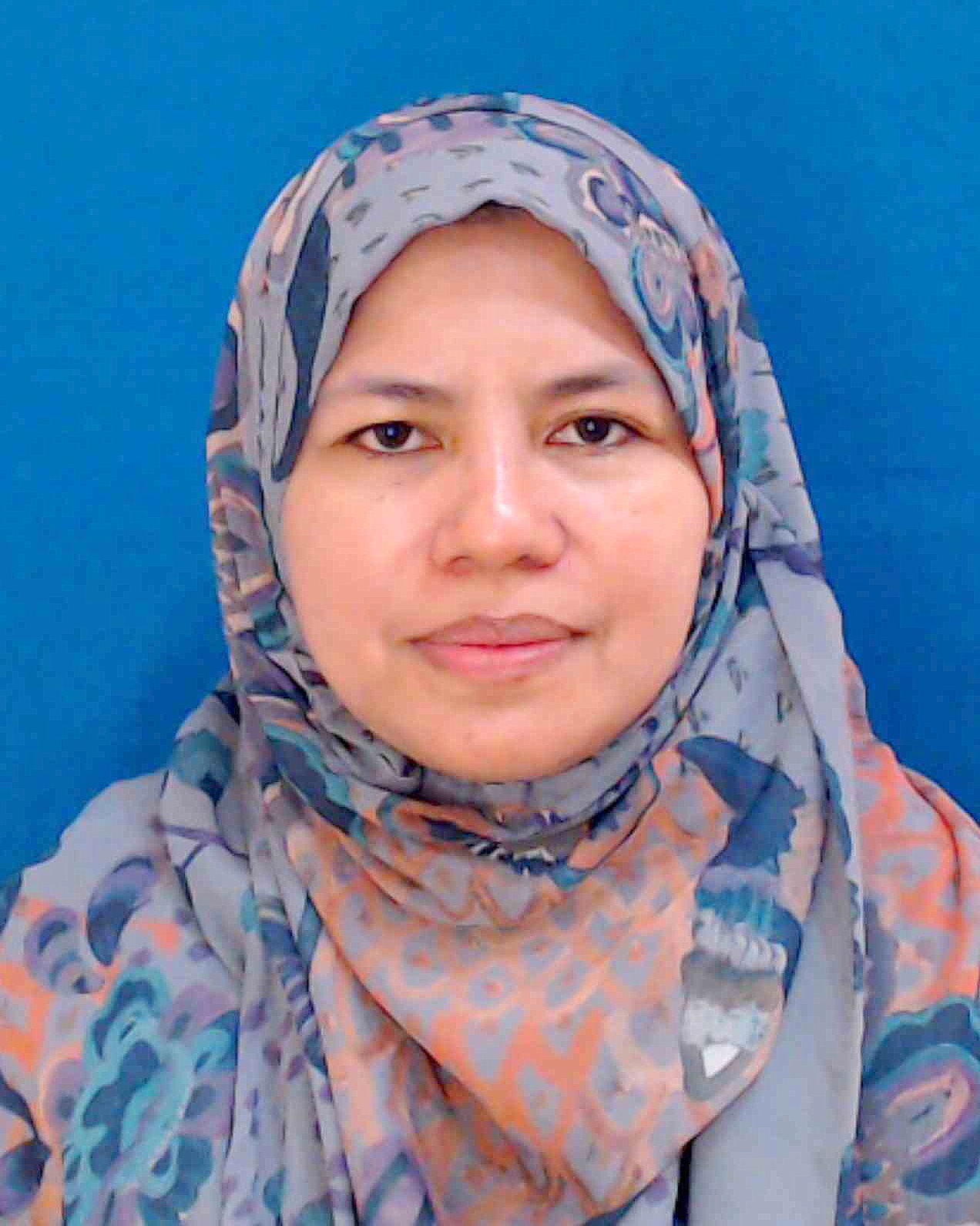 Academic Qualification
Doctor of Public Health - Doctor of Philosophy, Universiti Sains Malaysia (USM)
- Masters Degree (Clinical Specialist), Universiti Sains Malaysia (USM)
MD - Bachelor Degree, Universiti Sains Malaysia (USM)
Karimah Hanim Binti Abd. Aziz (Dr.)
Assistant Professor
IIUM Kuantan Campus
KULLIYYAH OF MEDICINE

Other's position:
Coordinator Clinical, Kulliyyah of Medicine
---
karimahanim@iium.edu.my
4597
Expert Profile
Dr. Karimah Hanim Abd. Aziz started her housemanship training at Hospital Tengku Ampuan Afzan, Kuantan, Pahang in 2006 after completing her undergraduate studies at University Science Malaysia (USM), Kubang Kerian, Kelantan, then served as a Medical and Health Officer (M&HO) at Jaya Gading Health Clinic and Permatang Badak Health Clinic from 2008 until 2010. In July 2010, she enrolled for her Master of Public Health (MPH) with the School of Medical Sciences, USM.
After completing her MPH in September 2011, she continued her studies in Doctorate in Public Health (DrPH) in the same faculty. She finished her DrPH within three years and is now working as a medical lecturer at the Department of Community Medicine, Kulliyyah of Medicine. 
Area of Specialisation
Medical And Health ~ Medical And Health Sciences ~ Public Health ~ Primary Health Care - Family Health
Teaching Responsibilities
| | |
| --- | --- |
| COMMUNITY MEDICINE | 2019/2020 2020/2021 2016/2017 2014/2015 2018/2019 2017/2018 2015/2016 2011/2012 |
| INTRODUCTION TO PUBLIC HEALTH | 2019/2020 2014/2015 2020/2021 2017/2018 2016/2017 |
| RESEARCH METHODOLOGY | 2020/2021 2018/2019 2019/2020 |
| THE ALIMENTARY AND HEPATOBILIARY SYSTEMS | 2019/2020 2018/2019 |
Research Projects
Completed
| | |
| --- | --- |
| 2018 - 2019 | Prevalence of Suicide Risk and its Associated Factors among Male to Female (MTF) Transgenders in Kuantan Pahang |
| 2017 - 2019 | Body image perception, body weight status and physical activity among late adolescent in Kuantan, Pahang |
| 2017 - 2020 | Correlation of Socio-cognitive Factors Predicting Sexual Intention to Engage In Premarital Sex Amongst Late Adolescent in Kuantan Government Secondary Schools. |
| 2015 - 2018 | Factors Affecting Oral Health Problem Among Pregnant Mother Attending Government Health Clinics in Kuantan Pahang |
On-Going
| | |
| --- | --- |
| 2021 - Present | Group B Streptococcus Screening : Prevalence, Perinatal Outcomes, Tests Agreement and Patient Acceptance |
| 2021 - Present | Group B Streptococcus Screning; Prevalence, Perinatal Outcomes, Tests Agreement And Patient Acceptance |
| 2021 - Present | Breast Cancer Awareness, Mammography Uptake, Mammography Findings and Correlation with Breast Density Among SASMEC and IIUM Kuantan Staff |
| 2021 - Present | Clitoral Hood Anatomical, Variation and Its Relation to Clitoral Hood Adhesion, Clitoral Discharge, Sexual Satisfan and Female Circumcision |
| 2019 - Present | Effectiveness of UNICEF/WHO 20-hour breastfeeding Course in Improving Health Professionals? Knowledge, Attitudes and Practice towards Breastfeeding among IIUM Medical Centre healthcare professionals |
| 2019 - Present | Mobile application for promoting physical activity during pregnancy: A model to reduce antenatal, intrapartum and postpartum complications |
| 2019 - Present | Postnatal mental illness: towards designing an assessment tool for Malaysian mothers |
| 2019 - Present | A novel study of matrix metalloproteinases (MMPs) and its tissue inhibitors (TIMPs) to reduce failure of autologous arteriovenous fistula (AVF) in Malaysia |
| 2018 - Present | Model of nutrition screening and intervention in community living elderly: Towards enhancement of healthcare service delivery |
| 2017 - Present | Early Breast Cancer Detection: The Development of a New Model in Promoting the Behavior of Women towards Breast Self-Examination and Mammogram |
| 2017 - Present | Prevalence and Associated Factors of Sexual Dysfunction among Post-partum Women |
Publications
Article
| | |
| --- | --- |
| 2021 | Exploring women's perceptions and experiences of menopause among East Coast Malaysian women. Malaysian Family Physician, 16 (1) pp. 1-9 |
| 2021 | Risk factors for sexual dysfunction among postpartum women in Kuantan, Pahang. International Medical Journal of Malaysia, 20 (2) pp. |
| 2021 | Types of nutrition resource kit needed by community living elderly in Malaysian health clinic setting: a qualitative study. Malaysian Journal of Health Sciences, 17 (2) pp. 217-224 |
| 2021 | Types of nutrition resource kit needed by community living elderly in Malaysian Health Clinic Setting: a qualitative study. Malaysian Journal of Medicine and Health Sciences, 17 (2) pp. 217-224 |
| 2020 | Agreement between body weight perception and body weight status among late adolescents in Kuantan, Malaysia. Medical Journal of Malaysia, 75 (2) pp. 158-163 |
| 2020 | Development of content in nutrition resource kit for malnourished and at-risk elderly: A Systematic review. Clinical Nutrition ESPEN, 40 (December) pp. 683-683 |
| 2020 | Predicting sexual intention to engage in premarital sex among late adolescent in Kuantan government secondary schools: an application of theory of planned behaviour. International Medical Journal Malaysia, 19 (1) pp. 109-116 |
| 2020 | The prevalence of sexual dysfunction among postpartum women on the East Coast of Malaysia. Journal of Taibah University Medical Sciences, 15 (6) pp. 515-521 |
| 2019 | A review on body weight perception and its associated factors among adolescents in Malaysia and worldwide. World Journal Of Pharmaceutical And Medical Research, 5 (4) pp. 25-29 |
| 2019 | Body Mass Index status and its relationship with mode of delivery, birth weight and early feeding history among children in an urban area of Pahang. Medical Journal of Malaysia, 74 (Supplement 2) pp. 69-69 |
| 2019 | Body weight perception and physical activity level among late adolescents in Kuantan, Pahang : a cross-sectional study. Malaysian Family Physician, 14 (Supplement 2) pp. 15-15 |
| 2019 | Comparing the effects of qur'an recitation and nature sounds on preoperative anxiety and physiological parameters among patients undergoing surgery at a teaching hospital. International Journal Of Allied Health Sciences, 3 (3 Special Issue) pp. 842-842 |
| 2019 | Menopausal experience among postmenopausal women In Kuantan, Pahang - a qualitative study. Malaysian Family Physician, 14 (Supplement 2) pp. 14-14 |
| 2019 | Prevalence of physical activity and its association with body mass index among late adolescents in Kuantan, Malaysia. Journal of International Dental and Medical Research, 12 (4) pp. 1671-1675 |
| 2019 | Prevention of Oral Health Disease : Knowledge and Practices among Pregnant Women in Kuantan, Pahang. INTERNATIONAL JOURNAL OF ALLIED HEALTH SCIENCES, 3 (2) pp. 923-932 |
| 2019 | The prevalence of high risk of obstructive sleep apnea and its association with sociodemographic factors among adults in Taman Dato' Rashid Salleh, Indera Mahkota, Kuantan. IIUM Medical Journal Malaysia, 18 (Supplement 2) pp. 18-18 |
| 2018 | Body weight perception versus body weight status: how good is the agreement?. International Medical Journal Malaysia, 17 (Supplementary Issue No 1) pp. 77-77 |
| 2018 | Hormone consumption among Mak Nyahs in Kuantan Town: A preliminary survey. The International Medical Journal of Malaysia, 17 (1) pp. 63-70 |
| 2018 | Knowledge and practices on i-Ta'aleem and other educational technologies among International Islamic University Malaysia Kulliyyah of Medicine lecturers. International Medical Journal Malaysia, 17 (Supplementary Issue 1) pp. 47-47 |
| 2018 | Learning style preferences among pre-clinical medical students in a public university in Pahang. The International Medical Journal Malaysia, 17 (Special issue 2) pp. 11-16 |
| 2018 | Level of sexual and reproductive health knowledge and attitude among early adolescent. International Medical Journal Malaysia, 17 (Supplementary Issue No 1) pp. 45-45 |
| 2018 | Mental health and early adolescent: a prevalence study. International Medical Journal Malaysia, 17 (Supplementary Issue No 1) pp. 76-76 |
| 2018 | Predicting sexual intention to engage in premarital sex among late adolescent in Kuantan government secondary schools: an application of the theory of planned behavior. International Medical Journal Malaysia, 17 (Supplementary Issue No 1) pp. 25-25 |
| 2018 | The relationship between eating habits and stress among undergraduate medical students of IIUM Kuantan. Malaysia Journal of Public Health Medicine, 18 (Supplement 2) pp. 68 |
| 2017 | Knowledge, attitude and practice on dengue among adult population in Felda Sungai Pancing Timur, Kuantan, Pahang. International Medical Journal Malaysia (IMJM), 16 (2) pp. 3-9 |
| 2017 | Nutritional knowledge, attitude and practice among antenatal and postnatal mothers in Hospital Tengku Ampuan Afzan (HTAA), Kuantan, Pahang 2016. International Medical Journal Malaysia (IMJM), 17 (Special Issue 1) pp. 167-173 |
| 2016 | Peer influences and intention to smoke e-cigarette: A cross-sectionaL study among form 4 students of a secondary school in Kuantan,Pahang. Malaysian Journal of Public Health Medicine, 16 ((Supplement 4)) pp. 120-120 |
| 2016 | The prevalence of Internet addiction and its related factors among medical students of International Islamic University Malaysia (IIUM), Kuantan Campus. Malaysian Journal of Public Health Medicine, 16 (Supplement 4) pp. 122-122 |
| 2016 | Validation of a new questionnaire assessing the health impact of divorce on women: An exploratory factor analysis. Malaysian Journal of Public Health Medicine, 16 (2) pp. 64-71 |
| 2015 | Nicotine dependence and quit smoking: a preliminary survey among adult males in Kuantan, Malaysia. International Medical Journal Malaysia, 14 (Supplement) pp. 14-15 |
Conference or Workshop Item
| | |
| --- | --- |
| 2020 | Knowledge of postnatal care among confinement ladies in Malaysia during COVID-19 pandemic: a pilot study. In: IMAM Symposium 2020, |
| 2019 | Body weight perception and physical activity level among late adolescents in Kuantan, Pahang : A cross-sectional study. In: 7th Asia Pacific Primary Care Research Conference, |
| 2019 | Menopausal experience among postmenopausal women in Kuantan, Pahang - A qualitative study. In: 7 Asia Pacific Primary Care Research Conference, |
| 2019 | Menopausal experience among postmenopausal women in Kuantan,Pahang—a qualitative study. In: 7th Asia Pacific Primary Care Research Conference, |
| 2019 | Sexual dysfunction among post-partum women and its associated risk factors in Primary Care Clinics in Kuantan, Pahang. In: Medical Research Symposium 2019, |
| 2018 | A cross sectional study on quality of sleep among adult population in an urban area of Pahang. In: Medical Research Symposium 2018, |
| 2018 | Body weight perception versus body weight status, How good is the agreement. In: Medical Research Symposium 2018, |
| 2018 | Effectiveness of sexual and reproductive health education and attitude in early adolescent in Kuantan, Pahang. In: Medical Research Symposium 2018, |
| 2018 | Food safety at home: knowledge and practices among adults in suburban community in Malaysia. In: International Society for Environmental Epidemiology and International Society of Exposure Science - Asia Chapter Conference 2018 (ISEE/ES-AC 2018), |
| 2018 | Interprofessional learning readiness among medical students in International Islamic University Malaysia using readiness for interprofessional learning scale inventory. In: Medical Research Symposium 2018, |
| 2018 | Knowledge, practice and barriers of pap smear screening among patients in obstetrics & gynecology ward of the largest government hospital in Pahang. In: Medical Research Symposium 2018, |
| 2018 | Level of sexual and reproductive health knowledge and attitude among early adolescent. In: Medical Research Symposium 2018, |
| 2018 | Mental health and early adolescent: a prevalence study. In: Medical Research Symposium 2018, |
| 2018 | Predicting sexual intention to engage in premarital sex among late adolescent in Kuantan government secondary schools: an application of the Theory of Planned Behavior. In: Medical Research Symposium 2018, |
| 2018 | Sexual dysfunction among post partum women and its associated risk factors in primary care clinics in Kuantan, Pahang - a preliminary report. In: Empowering Primary Care Towards Universal Health, |
| 2018 | The effects of subdermal etonorgestrel on body weight, blood pressure, menstrual and non-menstrual adverse effects between two BMI groups. In: Malaysian International Scientific Congress of Obstetrics & Gynaecology 2018, |
| 2017 | Barriers To utilization of oral health care services among antenatal mothers in Kuantan, Pahang. In: 1st IIUM International Dental Conference 2017 in Commemoration of the Kulliyyah of Dentistry 10th Anniversary (1st IIDC), |
| 2017 | Evaluation of knowledge and attitude towards oral health during pregnancy and common practices among pregnant women residing in Pahang, Malaysia. In: 1st IIUM International Dental Conference 2017 in Commemoration of the Kulliyyah of Dentistry 10th Anniversary (1st IIDC), |
| 2017 | Knowledge, attitude and behaviour towards dietary salt intake among adults' residents of sub-urban setting in Kuantan. In: 20th Family Medicine Scientific Conference, |
| 2017 | Oral health problem among pregnant mothers: age and attitude do matter. In: 1st IIUM International Dental Conference 2017 in Commemoration of the Kulliyyah of Dentistry 10th Anniversary (1st IIDC), |
| 2016 | Internet usage from Islamic perspective: a preliminary survey with first year medical students, Kuantan Campus, Pahang 2015. In: 2nd World Congress on Integration Islamicisation: Focus On Medical & Health Care Sciences 2016 (2WCII-2016), |
| 2016 | Knowledge, attitude and practice on hand hygiene among clinical year medical students in Islamic institution. In: 2nd World Congress on Integration Islamicisation: Focus On Medical & Health Care Sciences 2016 (2WCII-2016), |
| 2016 | Learning style preferences among Muslims pre-clinical medical students in an Islamic institution. In: 2nd World Congress on Integration Islamicisation: Focus On Medical & Health Care Sciences 2016 (2WCII-2016), |
| 2016 | Nicotine dependence and quit smoking survey among current adult male smokers in Felda Bukit Goh, Kuantan, Pahang in 2015 . In: 62nd Myanmar Medical Conference, |
| 2016 | Nutritional knowledge, attitude and practice during pregnancy among antenatal and postnatal mothers in HTAA, Kuantan, Pahang, Malaysia 2016. In: 12th Asia Pacific Congress in Maternal Fetal Medicine, |
| 2016 | Prevalence of smartphone addiction and its related factors among pre-clinical students at IIUM Kuantan Campus 2016. In: 2nd Sabah Regional Public Health Conference & 11th Sabah Public Health Colloqium :Innovation & Transformation: Regional Public Health Of the Future, |
| 2016 | Protection of life & progeny: do our mothers have good nutritional knowledge, attitude and practice?. In: 2nd World Congress on Integration Islamicisation: Focus On Medical & Health Care Sciences 2016 (2WCII-2016), |
| 2016 | Smoking dependency behaviour towards conventional & e-cigarette among selected government instituition in Indera Mahkota, Kuantan 2016. In: 2nd Sabah Regional Public Health Conference & 11th Sabah Public Health Colloqium :Innovation & Transformation: Regional Public Health Of the Future, |
| 2015 | Difficult to quit smoking beyond "nicotine dependence": a preliminary survey among adult male smokers in Felda Bukit Goh,Kuantan Pahang, Malaysia. In: 5th Asia Pacific Primary Care research Conference, |
| 2015 | A knowledge, attitude and practice (KAP) on dengue among adult population in Felda Sungai Panching Timur, Kuantan, Pahang. In: 18th Family Medicine Scientific Conference 2015, |
| 2015 | Nicotine dependence and quit smoking: a preliminary survey among adult males in Kuantan, Malaysia. In: Medical Research Symposium 2015, |
| 2015 | Nicotine dependency of adult male smokers and it's socio-economic determinants. In: 18th Family Medicine Scientific Conference 2015, |
| 2015 | Oral cancer awareness among dental patients attending polyclinic, kulliyyah of dentistry, International Islamic University Malaysia (IIUM): a preliminary study. In: 18th Malaysia Family Medicine Scientific Conference 2015, |
| 2015 | Prevalence of risk for eating disorder amongst International Islamic University Malaysia medical students and its associated factors. In: Medical Research Symposium 2015, |
| 2014 | The effectiveness of sexual and reproductive health (SRH) education programme among secondary school students in Felda, Pahang. In: 4th International Public Health Conference, |
Book