Staff Directory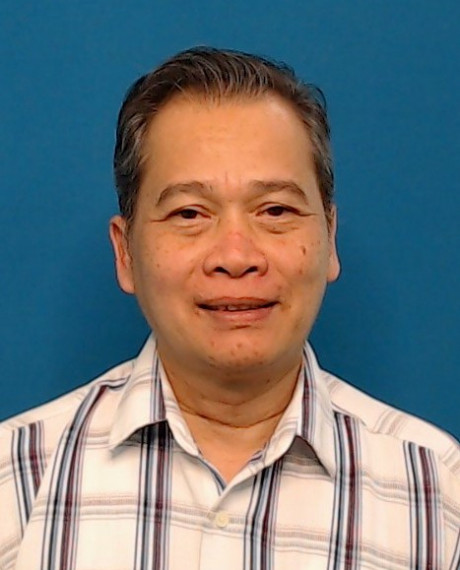 Academic Qualification
Ph.D in Electrical Engineering (Biomedical Engineering) - Doctor of Philosophy, Universitat Karlsruhe
Master in Electrical Engineering & Informatics Engineering - Masters Degree, RWTH University of Technology, Germany
Wahju Sediono (Dr.)
Assistant Professor
IIUM Gombak Campus
KULLIYYAH OF ENGINEERING
---
wsediono@iium.edu.my
4491
Expert Profile
Wahju Sediono received Dipl.-Ing. degree in Electrical Engineering from RWTH Aachen University, Germany in 1997, and Ph.D. (Dr.-Ing.) degree in electrical engineering and Information Technology from Universität Karlsruhe (KIT), Germany in 2003. He is an Assistant Professor with the Department of Mechatronics Engineering, the International Islamic University Malaysia.
Previously, he worked with the Agency for the Assessment and Application of Technology, Jakarta (until 2010), and was involved in the development of the first Indonesian FMCW maritime radar with Radar and Communication Systems (RCS) in Jakarta. In 2007/2008, he was the Head, Department of Biomedical Engineering at Swiss-German University (SGU), Tangerang Selatan, Indonesia. During his career he has developed several software systems, e.g. INECDIS-500 (electronic chart and display information system), electrocardiogram signal analyzer and a software tool to analyze and simulate FMCW maritime radar signal.
His research interests include signal and image processing, intelligent radar and navigation systems, biomedical instrumentation and finite element method. Dr.-Ing. Sediono is a member of VDI and senior member of IEEE.
Area of Specialisation
Engineering Tech ~ Engineering And Technology ~ Electrical and Electronic Engineering ~ Signal Processing - Machine Vision, Image and Signal Processing
Teaching Responsibilities
| | |
| --- | --- |
| ANALOG ELECTRONICS | 2017/2018 2016/2017 2015/2016 |
| BIOMEDICAL INSTRUMENTATION | 2022/2023 |
| DIGITAL SIGNAL PROCESSING | 2022/2023 2021/2022 2020/2021 2019/2020 2018/2019 |
| DIGITAL SYSTEMS DESIGN | 2011/2012 |
| INSTRUMENTATION AND MEASUREMENTS | 2016/2017 |
| MACHINE VISION | 2021/2022 2019/2020 2017/2018 |
| MECHATRONICS ENGINEERING LAB II | 2017/2018 |
| MECHATRONICS INTERFACING LAB | 2022/2023 2021/2022 2020/2021 2019/2020 2018/2019 |
| MECHATRONICS SYSTEM INTEGRATION | 2022/2023 |
| PROJECT 1 | 2021/2022 2020/2021 2019/2020 2018/2019 2013/2014 2012/2013 2011/2012 |
| Project II | 2021/2022 2020/2021 2019/2020 |
| REMOTE SENSIG AND TELEMETRY | 2022/2023 |
| REMOTE SENSING AND TELEMETRY | 2018/2019 |
| SEMINAR | 2011/2012 |
| SIGNAL AND SYSTEMS ANALYSIS | 2014/2015 2013/2014 2012/2013 2011/2012 |
| SIGNAL PROCESSING AND COMMUNICATIONS | 2020/2021 2019/2020 2018/2019 2017/2018 2016/2017 2015/2016 2014/2015 2013/2014 |
| SYSTEMS DYNAMICS AND CONTROL | 2017/2018 |
Research Projects
Completed
| | |
| --- | --- |
| 2018 - 2022 | P11C2-17 (SMART DRIVER ASSISTANCE SYSTEM) |
| 2015 - 2020 | Multisensory Analysis of the Correct Quranic Pronunciation for Automatic and Self-Learning System Tajweed Teaching And Learning |
| 2015 - 2018 | Multisensor Data Fusion Algorithm for Contact-Less 3D Position Measurement for Post-Stroke Hand Rehabilitation |
| 2014 - 2016 | Investigation and Modeling of Human Speech Organs in Generating a Unique Representation of Qurani Letters for Tajweed Teaching and Learning |
| 2014 - 2018 | Performance Analysis of Novel Speech Based Psychological Assessment Tool for Assisting Clinicians |
| 2014 - 2020 | Brain Inspired Computational Modelling of Tugboat Master based on User Experience and Situation Awareness |
| 2014 - 2018 | Analysis of Human Hand Motion and Force during Eating and Model Formulation based on Neural Network for Robotic ADL Rehabilitation |
| 2013 - 2016 | Energy Based Analysis of Human Affective State Detection for Human Robotic Interaction |
| 2012 - 2015 | A Novel Theoretical Model of Smart Medical Navigation System for Computer-Assisted Surgery |
| 2012 - 2015 | Modeling of in the loop emotion recognizer for robot assisted rehabilitation control |
| 2011 - 2013 | Development of 2D FMCW Radar Scene Generator As Aid in the Ship Navigation Training |
| 2011 - 2015 | A New Orthogonal Projection Based Parametric Modelling Technique for ECG Signal Analysis |
On-Going
| | |
| --- | --- |
| 2020 - Present | Industry@University: 4IR Competence Centre |
| 2019 - Present | Deep Dynamic Grommet Networks for Spatial Object Recognition |
| 2014 - Present | Improving Coefficient of Performance (COP) via Combination of Photovoltaic / Thermal (PVT), Termoelectric Coolers and Absorption Refrigeration System |
Award & Recognition
| | | |
| --- | --- | --- |
| 12 Jun, 2014 | Bronze medal, The IIUM Research, Invention & Innovation Exhibition (IRIIE), 2014 - International Islamic University Malaysia | University |
| 21 Feb, 2012 | Gold Medal, The IIUM Research, Invention & Innovation Exhibition (IRIIE), 2012 - International Islamic University Malaysia | University |
| 25 Jun, 2003 | 1st Prize Poster Award - The 17th International Congress on Computer Assisted Radiology andSurgery, London | International |
| 25 Sep, 2002 | 3rd Winner student contest - The 36th Annual Congress of the German Society of Biomedical Engineering (DGBMT), Karlsruhe | International |
| 01 Nov, 1999 | German Research Foundation (DFG) Scholarship - German Research Foundation (DFG), Sonderforschungsbereich 414 Computer and Sensor Aided Surgery, Germany | International |
Publications
Article
| | |
| --- | --- |
| 2022 | Characteristics with opposite of quranic letters mispronunciation detection: a classifier-based approach. Bulletin of Electrical Engineering and Informatics, 11 (5) pp. 2817-2827 |
| 2020 | Software optimization of vision-based around view monitoring system on embedded platform. Journal of the Society of Automotive Engineers Malaysia, 4 (1) pp. 73-81 |
| 2020 | Vocal tract shape estimation and analysis of the quranic letters articulated from the deep throat. Technology Reports of Kansai University, 62 (11) pp. 6407-6418 |
| 2019 | Biometric identification using augmented database. Telkomnika (Telecommunication Computing Electronics and Control), 17 (1) pp. 103-109 |
| 2018 | Visual-based fingertip detection for hand rehabilitation. Indonesian Journal of Electrical Engineering and Computer Science, 9 (2) pp. 474-480 |
| 2017 | Application of multithreading technique for multiple input and multiple output mechatronic system. International Journal of Robotics and Mechatronics, 4 (2) pp. 49-55 |
| 2017 | Evaluation of 3D-distance measurement accuracy of stereo-vision systems. International Journal of Applied Engineering Research, 12 (16) pp. 5946-5951 |
| 2017 | Lips tracking identification of a correct pronunciation of Quranic alphabets for tajweed teaching and learning. IIUM Engineering Journal, 18 (1) pp. 177-191 |
| 2017 | Lips tracking identification of a correct Quranic letters pronunciation for tajweed teaching and learning. IIUM Engineering Journal, 18 (1) pp. 177-191 |
| 2017 | Receiver operating characteristics measure for the recognition of stuttering dysfluencies using line spectral frequencies. International Islamic University Malaysia Engineering Journal,, 18 (1) pp. 193-200 |
| 2016 | A novel approach to stuttered speech correction. Jurnal Ilmu Komputer dan Informasi, 9 (2) pp. 81-87 |
| 2016 | Markerless detection of fingertips of object-manipulating hand. ARPN Journal of Engineering and Applied Sciences, 11 (23) pp. 1-5 |
| 2015 | Anomaly detection in vessel tracking: a Bayesian Networks (BNs) approach. International Journal of Maritime Engineering (RINA Transactions Part A), 157 (A3) pp. 145-152 |
| 2015 | Computational modeling of mood from sequence of emotions. Advanced Science Letters, 21 (10) pp. 2997-3001 |
| 2015 | LPC and its derivatives for stuttered speech recognition. Jurnal Teknologi (Sciences & Engineering) 77:18 (2015) 11–16, 77 (18) pp. 11-16 |
| 2014 | Hybrid technique using singular value decomposition (SVD) and support vector machine (SVM) approach for earthquake prediction. IEEE Journal of Selected Topics in Applied Earth Observations and Remote Sensing, 7 (5) pp. 1719-1728 |
| 2014 | Medical navigation based on coloured markers for image-guided surgery. Procedia Computer Science, 42 () pp. 138-144 |
| 2013 | Earthquake prediction system based on the earth's electric field signal prior to the earthquake: location determination. UACEE International Journal of Advances in Computer Science and its Applications, 3 (2) pp. 269-272 |
| 2013 | Investigation of the characteristics of geoelectric field signals prior to earthquakes using adaptive STFT techniques. Natural Hazards and Earth System Sciences, 13 (6) pp. 1679-1686 |
| 2013 | Prototyping of a situation awareness system in the maritime surveillance. IOP Conference Series: Materials Science and Engineering, 53 (012007) pp. 1-6 |
| 2013 | Time domain feature extraction technique for earth's electric field signal prior to the earthquake. IOP Conference Series: Materials Science and Engineering, 53 (012006) pp. 1-8 |
| 2010 | Method and implementation to overlay radar image on the electronic chart. AAU Journal of Defense Science and Technology, 1 (2) pp. 33-37 |
| 2009 | A system for simulating heart movement [System zur Simulation der Herzbewegung.]. Biomedizinische Technik, Bd. 47, Ergänzungsband 1, Teil 2, pp. 762-763, 2002, 47 (s1b) pp. 762-763 |
| 2002 | Elastomechanics of the ventricles: development of a phantom and results of simulation [Elastomechanik der Ventrikel: Entwicklung eines Phantoms und Simulationsergebnisse.]. Biomedizinische Technik, 47 (s1a) pp. 243-245 |
| 2000 | 2D image reconstruction in the stochastic MR-simulation with gridding and back projection method. Jurnal IECI, 2 (2) pp. 35-38 |
| 1999 | An analysis of servo motor's torque calculation under the application of Maxwell stress tensr in the finite element method . Jurnal Sains dan Teknologi Indonesia, 1 (8) pp. 84-91 |
| 1997 | Islam (bukan) untuk pemula. Republika, () pp. |
Conference or Workshop Item
| | |
| --- | --- |
| 2021 | Al-Hams and Al-Jahr Sifaat evaluation using classification approach. In: International Symposium of Scientific Research and Innovative Studies (ISSRIS'21), |
| 2019 | Biometric identification with limited data set. In: 2018 Electrical Power, Electronics, Communications, Controls and Informatics Seminar (EECCIS), |
| 2018 | 2-Channel AVM System: software tool for calibration. In: Research Dissemination in Computer Science 2018, |
| 2018 | Analysis of two adjacent articulation Quranic letters based on MFCC and DTW. In: 2018 7th International Conference on Computer and Communication Engineering (ICCCE), |
| 2017 | 3D colour marker based tracking of surgical tool in image-guided surgery. In: The 2017 International Conference on Broadband Communication, Wireless Sensors and Powering, |
| 2017 | An efficient secure ECG compression based on 2D-SPIHT and SIT algorithm. In: IWBIS 2017: 2017 International Workshop on Big Data and Information Security, |
| 2017 | FMCW radar signal processing - Application on INDERA. In: The 2017 International Conference on Broadband Communication, Wireless Sensors and Powering, |
| 2017 | FPGA-based SDR implementation for FMCW maritime surveillance radar. In: 2017 International Conference on Radar, Antenna, Microwave, Electronics, and Telecommunications, |
| 2017 | Positioning estimation of undetected marker using Kalman filter for colored reference markers based image-guided surgery system. In: International Exchange and Innovation Conference on Engineering & Sciences (IEICES), |
| 2016 | Altitude tracking using colour marker based navigation system for image guided surgery. In: 6th International Conference on Computer and Communication Engineering (ICCCE 2016), |
| 2016 | Classifications of clinical depression detection using acoustic measures in Malay speakers. In: 2016 IEEE EMBS Conference on Biomedical Engineering and Sciences (IECBES), |
| 2015 | Multicolour object detection using multithreading. In: 2015 IEEE Symposium on Computer Applications & Industrial Electronics (ISCAIE'15), |
| 2015 | Quranic letter pronunciation analysis based on spectrogram technique: case study on Qalqalah letters . In: The 11th International Conference on Artificial Intelligence Applications and Innovations (AIAI'15), |
| 2014 | Anomaly detection in vessel tracking using Support Vector Machines (SVMs). In: 2nd International Conference on Advanced Computer Science Applications and Technologies (ACSAT2013), |
| 2014 | Graphical Based Monitoring of the Earth's Electric Field Signal prior to the Earthquake. In: 2014 THE 5th INTERNATIONAL CONFERENCE ON INFORMATION & COMMUNICATION TECHNOLOGY FOR THE MUSLIM WORLD (ICT4M 2014), |
| 2014 | Identification of vessel anomaly behavior using support vector machines and Bayesian networks. In: International Conference on Computer and Communication Engineering (ICCCE 2014), |
| 2014 | Multi-stereo camera system to enhance the position accuracy of image-guided surgery markers. In: 5th International Conference on Computer & Communication Engineering 2014, |
| 2014 | Singular Value Decomposition (SVD)-based orthogonal transform approach for earth's electric field signal processing. In: 5th International Conference on Computer & Communication Engineering 2014 (ICCCE 2014), |
| 2014 | Systematic review of computational modeling of mood and emotion. In: 2014 The 5th International Conference on Information & Communication Technology for the Muslim World (ICT4M 2014), |
| 2013 | Medical navigation based on coloured markers for image-guided surgery. In: International Symposium on Medical and Rehabilitation Robotics and Instrumentation (MRRI 2013), |
| 2013 | Method of measuring doppler shift of moving targets using FMCW maritime radar. In: IEEE International Conference on Teaching, Assessment and Learning for Engineering (TALE) 2013, |
| 2013 | Prototyping of a situation awareness system in the maritime surveillance. In: 5th International Conference on Mechatronics, |
| 2013 | Time domain feature extraction technique for earth's electric field signal prior to the earthquake. In: 5th International Conference on Mechatronics (ICOM'13), |
| 2012 | Adaptive Short Time Fourier Transform (STFT) analysis of Seismic Electric Signal (SES): A comparison of hamming and rectangular window. In: 2012 IEEE Symposium on Industrial Electronics and Applications (ISIEA2012), |
| 2012 | Design and development of the FMCW Radar Scene Generator. In: 2012 IEEE Symposium on Industrial Electronics and Applications (ISIEA2012), |
| 2011 | 2D image reconstruction of radar INDERA. In: 4th International Conference on Mechatronics (ICOM'11), |
| 2010 | Optimasi overlay radar INDERA pada peta navigasi elektronik. In: Seminar Radar Nasional IV, |
| 2010 | Overlaying radar data on the electronic chart. In: Proc. 2010 Indonesia-Malaysia Microwave Antenna Conference (IMMAC), |
| 2010 | Sistem Warning dan blackbox pada ECDIS sebagai penunjang keselamatan pelayaran. In: Seminar Radar Nasional IV, |
| 2010 | Software design to simulate FMCW radar signal: a case study of INDERA. In: Indonesia-Malaysia Microwave Antenna Conference (IMMAC), |
| 2009 | A method to determine the sweep repetition frequency of the INDERA radar. In: The 5th International Conference on Telematics System, Services, and Applications (TSSA) 2009, |
| 2009 | Development of ECDIS application for INDERA radar. In: The 5th International Conference on Telematics System, Services, and Applications (TSSA) 2009, |
| 2009 | First results of the signal processing of INDERA. In: Seminar Radar Nasional III 2009, |
| 2009 | Implementasi peta dinamis pada radar INDERA. In: Seminar Radar Nasional III 2009, |
| 2009 | Signal processing of radar INDERA. In: Konferensi Nasional Sistem dan Informatika 2009, |
| 2008 | A method to determine radial speed of target from the FMCW radar signal. In: Prosiding Seminar Radar Nasional 2008, |
| 2007 | Development of GIS-based traffic simulation on the Jakarta's highway. In: National Conference on Computer Science & Information Technology (NACSIT) 2007, |
| 2005 | Pendekatan simulasi dalam mengoptimalkan pengoperasian gerbang tol. In: Semiloka Teknologi Simulasi dan Komputasi Serta Aplikasi III 2005, |
| 2004 | Pemodelan dan simulasi antrian kendaraan di gerbang tol. In: Semiloka Teknologi Simulasi dan Komputasi serta Aplikasi 2004, |
| 2003 | The effect of spatio-temporal contraction force on various hyperelastic ventricle models. In: CARS 2003 (Computer Assisted Radiology and Surgery), the 17th International Congress and Exhibition, |
| 2002 | Heart phantom - a simple elastomechanical model of ventricle. In: CARS 2002 - Computer Assisted Radiology and Surgery, |
| 2002 | Some results on the simulation of the elastomechanics of ventricle. In: Proc. ISSM 2002, |
| 1999 | Ellipsoid generator. In: Third Workshop on Electro Communication and Information, |
| 1998 | Alat deteksi ikan (Fish finder). In: Seminar Nasional Penerapan Teknologi Kendali dan Instrumentasi pada Pertanian, |
Book
Book Section
| | |
| --- | --- |
| 2011 | Design and implementation of a simple queueing system for vehicle traffic simulator. In: IIUM Press, ISBN: 9789674181321, pp. 99-106 |
| 2011 | Design of software tool to detect QRS complex from ECG signal. In: IIUM Press, ISBN: 9789674181734, pp. 98-103 |
| 2011 | Determination of target speed from the FMCW radar data. In: IIUM Press, ISBN: 9789674181321, pp. 107-115 |
| 2011 | GIS-based vehicle traffic simulation. In: IIUM Press, ISBN: 9789674181734, pp. 177-182 |
| 2011 | Principles of FMCW radar signal processing. In: IIUM Press, ISBN: 9789674181321, pp. 91-98 |
| 2006 | A road traffic simulator with parallel process ability. In: LIPI Press, ISBN: 979-26-2428-7, pp. 353-361 |
Monograph
| | |
| --- | --- |
| 2018 | Multisensor Data Fusion Algorithm for Contactless 3D Position Measurement for Post-Stroke Hand Rehabilitation. In: , |
| 2012 | Instructor's manual: modeling of first- and second-order systems using MATLAB/Simulink. In: Department of Mechatronics Engineering, IIUM (Internal), |
| 2012 | Laboratory manual: modeling of first- and second-order systems using MATLAB/Simulink. In: Department of Mechatronics Engineering, IIUM, |
| 2010 | Installation Manual INECDIS - 500. In: Radar and Communication Systems, |
| 2010 | Operating Manual INECDIS - 500. In: Radar and Communication Systems, |
| 2010 | Training Manual INECDIS - 500. In: Radar and Communication Systems, |
| 2010 | Troubleshooting manual INECDIS - 500. In: Radar and Communication Systems, |
| 2009 | Range FFT for INDERA MX-2. In: Radar and Communication Systems, |
| 2008 | A method to determine radial speed of target from FMCW radar signal. In: Radar and Communication Systems, |
| 2008 | Program manual: Pengembangan software database kimia organik berbasis struktur (DB – ORGANIK) - implementasi teknologi datamining & knowledge discovery from database (KDD). In: , |
| 2007 | Laporan akhir: Pengembangan software database kimia organik berbasis struktur. In: , |
| 2006 | Pengembangan perangkat lunak lalu lintas: laporan akhir kegiatan swakelola 2006. In: Badan Pengkajian dan Penerapan Teknologi, |
| 2006 | Simulasi antrian kendaraan di jalan dan gerbang tol: laporan kemajuan pekerjaan 2006. In: , |
| 2005 | Pengembangan perangkat lunak lalu lintas -laporan akhir kegiatan swakelola 2005. In: , |
| 2005 | Simulasi antrian kendaraan di jalan dan gerbang tol -laporan kemajuan pekerjaan 2005. In: , |
| 2004 | Pemodelan dan Simulasi Antrian Kendaraan di Gerbang Tol - Laporan Kemajuan Pekerjaan 2004. In: Pusat Pengkajian dan Penerapan Teknologi Informasi dan Elektronika, BPPT, Jakarta, |