Staff Directory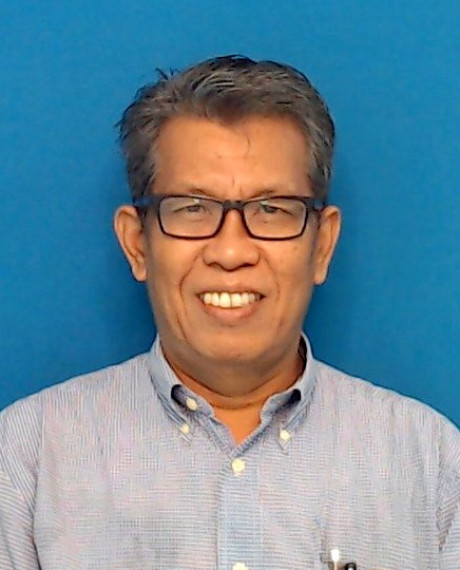 Academic Qualification
Master in Interior Design - Masters Degree, Manchester Metropolitan University
Ismail Bin Jasmani
Academic Fellow
IIUM Gombak Campus
KULLIYYAH OF ARCHITECTURE AND ENVIRONMENTAL DESIGN
---
ismailjas@iium.edu.my
6215
Expert Profile
His appointment as an academic fellow is for Applied Arts and Design (AAD) at the Kulliyyah of Architecture and Environmental Design (KAED), IIUM, a built environment and art school. He has been at KAED for the last four years since 2011. Previously, he was at a Developer Company, Construction Class A and Interior Design Consultant Company related to Interior Design (ID) works for the last 20 years.
With him as an Academic Advisor, there are many competitions which have been won by AAD students at national and international levels such as Malaysia International Furniture Fair, Terengganu International Furniture Fair and Street Furniture Design under MBSA. He was also the team leader for G2 in 8th Innovation and Creative Circle (ICC) Convention, IPTA level, 6 -8 March 2012 and he was also in the team to Re-Design of the Roundabout of Bustan al Jamiah IIUM and won the Champion Trophy. In the IRIIE research competition, he won two bronze medals in 2014.
He was AAD Best Teacher 2012 and was nominated as Best Teacher for University Level 2012. He has held administrative positions such as AAD Academic Advisor 2012-2015, AAD Examination Committee 2012-2015, Kulliyyah Homecoming Committee 2104, Kulliyyah Academic Board 2012-2015. He was also a committee member for Renovation of the Office of the Rector, IIUM gallery and also Proposal for IIUM TV Studio Set Design 2012.
He was appointed as an external examiner at the Lim KoK Wing University from 2011 to 2012, University Technology Mara (2012) and Geomatica University College from 2013 to date. He also has been a Technical Advisor to Geomatica University College since 2013.
Area of Specialisation
Engineering Tech ~ Applied Sciences And Technologies ~ Architecture ~ Interior and Environment Design - Interior Design Works
Professional Membership
2016 - 2022: Member of Profesional Body / Association: (COOPERATE MEMBERS ), MALAYSIA INSTITUTE INTERIOR DESIGN
2019 - 2022: Member of Profesional Body / Association: (PROFESSIONAL MEMBERS), MALAYSIA BOARD OF TECHNOLOGY
2019 - 2022: Member of Profesional Body / Association: (PANEL AKREDATASI - REKABENTUK DALAMAN), (Majlis Akreditasi dan Pendidikan Senibina Malaysia) Lembaga Arkitek Malaysia
Teaching Responsibilities
| | |
| --- | --- |
| MATERIALS SPECIFICATION AND COSTING | 2023/2024 |
Research Projects
Completed
| | |
| --- | --- |
| 2023 - 2023 | CIMA 50th Anniversary Special Art Project: Honour Painting |
| 2022 - 2022 | CIMA 50th Anniversary Special Art Project: NADI Painting |
| 2021 - 2021 | UEM Group Art Project: Special Commissioned Paintings for UEM Group Offices |
| 2015 - 2019 | Exploration on Design Criteria of Ablution Chair in Mosque for the Elderly |
| 2013 - 2016 | Establishment of Evaluation Specification for Interior Design Students of Practical Training Program |
On-Going
| | |
| --- | --- |
| 2015 - Present | Versatile Reading Kiosk Prototype Development |
| 2012 - Present | TV Studio Sets Design |
| 2012 - Present | Renovation of the Office of the Rector |
| 2012 - Present | A Study on the Impacts of the Current Curriculum Program Under Applied Arts and Design Department in Kulliyyah of Architecture and Environmental Design |
Award & Recognition
| | | |
| --- | --- | --- |
| 17 Aug, 2020 | MURRABI AAD 2020 - TAKRIM DAY - KAED | KCDIO |
| 11 Jun, 2014 | - iriie | University |
| 16 May, 2012 | best Teacher AAD 2012 - KAED | KCDIO |
Publications
Article
| | |
| --- | --- |
| 2020 | Malay abstractions of ecological patterns into geometricised expressions in palatial architecture and the applied arts. Voice of Academia (VOA), 16 (2) pp. 53-67 |
| 2020 | MOVAA -a mobile fashion trucks. Design Ideals Journal, Vol. 2 (2) pp. 25-30 |
| 2019 | Analyzing kitchen workspace for food trucks in selected areas of Kuala Lumpur and Selangor. South East Asia Journal of Contemporary Business, Economics and Law, Vol. 20, Issue 6 (December 2019) () pp. 38-48 |
| 2019 | Architecture ecologised: nature's patterns and abstractions in Malay built traditions. Cultural syndrome, 1 (2) pp. 107-116 |
| 2019 | Shari'ah compliant healthcare centre. Design Ideals, 1 (1) pp. 11-13 |
| 2019 | The way to practice sustainability: wonders of upcycling products. The Design Ideals Journal, 1 (2) pp. 49-59 |
| 2018 | Review of an alternative seating for attention deficit hyperactivity disorder (ADHD) children. International Journal for Studies on Children, Women, Elderly And Disabled, 3 () pp. 103-109 |
| 2017 | An assessment of the physical factors that influence reading habit among adult group in suburban area of Kuala Lumpur, Malaysia. Advanced Science Letters, 23 (4) pp. 2861-2864 |
| 2017 | Analytical study of ablution platforms and spaces in selected mosques of Selangor and Kuala Lumpur. Advanced Science Letters, 23 (7) pp. 6266-6271 |
| 2017 | Defining criterias of shariah compliant hotel rooms. Advanced Science Letters, 23 (7) pp. 6304-6308 |
| 2016 | Humanitarian aid storage: way of quick response for victim's ease before and after the disaster . Journal of Universal Design in the Built Environment, 2 (2) pp. 17-32 |
| 2016 | Interior design and construction project management: performance and productivity in Malaysian building industry. Journal of Architecture Planning and Construction Management, 6 (1) pp. 49-62 |
| 2015 | Shariah compliance space planning for hotel room design. International Journal of Civil, Environmental, Structural, Construction and Architectural Engineering, 9 (10) pp. 1253-1259 |
| 2013 | A study on implementation of green interior and sustainability from Islamic perspective in new interior design courses: new interior design department, International Islamic University Malaysia. Journal of Architecture, Planning and Construction Management, 3 (2) pp. 94-110 |
Conference or Workshop Item
| | |
| --- | --- |
| 2019 | Analyzing kitchen workspace for food trucks in selected areas of Kuala Lumpur and Selangor. In: The 14th Kuala Lumpur International Communication, Education, Language and Social Science Conference (KLiCELS14), |
| 2019 | Malay abstractions of ecological patterns into geometricised expressions in palatial architecture and the applied arts. In: International Conference On Design Industries & Creative Culture 2019, |
| 2018 | Physical and safety features of ablution spaces in the mosques of Selangor and Kuala Lumpur. In: 2nd International Conference on Architecture and Civil Engineering, ICACE 2018, |
| 2017 | Interior design elements and facilities for elderly in the mosque: are we providing the needs?. In: "The 3rd Putrajaya International Conference on Children, Women, Elderly and People with Disabilities 2017., |
| 2017 | Review of an alternative seating for attention deficit hyperactivity disorder (adhd) children. In: "The 3th Putrajaya International Conference on Children, Women, Eldiirly and people with disabilities 2017:Respect diversity, build unity, achieve victory, |
| 2017 | Review of an alternative seating for Attention Deficit Hyperactivity Disorder (ADHD) children. In: UMRAN 2017 National Landscape Architecture Seminar, |
| 2016 | Analytical study of ablution platforms and spaces in selected mosques of Selangor and Kuala Lumpur. In: International Conference on Architecture & Built Environment (ICABE 2016), |
| 2016 | Defining criterias of Shariah compliant hotel rooms. In: International Conference on Architecture & Built Environment (ICABE 2016), |
| 2015 | Humanatirian aid Storage: a way quick response for victim's ease before and after the disaste. In: 4th International Conference on Universal Design in the Built Environment 2015 (4th ICUDBE2015), |
| 2015 | Practical training placements for interior design majoring students in applied arts and design department, International Islamic University Malaysia: a study of students' behavioral intention on related industry. In: Innovative Practices in Higher Education Expo (IPEX 2015) , |
| 2015 | Shariah compliance space planning for hotel room design. In: International Scholarly and Scientific Research and Innovation 2015, |
| 2013 | Interior design elements and facilities for disabled people in the mosque: are we facilitating the "needs"? . In: 3rd International Conference on Universal Design in the Built Environment (ICUDBE 2013), |
Book Section
| | |
| --- | --- |
| 2012 | Interior courtyard, garden design and man psychology. In: IIUM Press, ISBN: 9789674180416, pp. 133-138 |
| 2011 | Islamic and interior design courtyard and garden design. In: IIUM Press, ISBN: 9789674180300, pp. 103-109 |
| 2011 | Man and nature through interior courtyard and garden design. In: IIUM Press, ISBN: 9789674180300, pp. 150-155 |
| 2011 | Mosque interior design and accessories for the disabled from an Islamic perspective. In: IIUM Press, ISBN: 978-967-0225-74-6, pp. 177-227 |
| 2011 | Recommendation of rehabilitation spaces, children with disabilities of sensory, physical and cognitive behaviour . In: IIUM Press, ISBN: 978-967-418-041-6, pp. 89-96 |