Staff Directory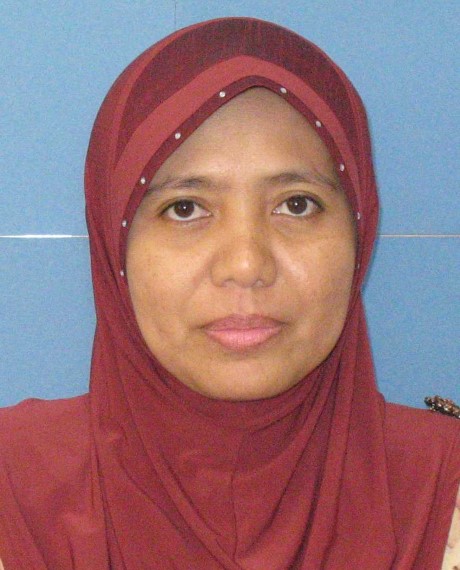 Academic Qualification
Doctor of Philosophy in Biology Marine - Doctor of Philosophy, University of Copenhagen
Master of Science (Marine Biology) - Masters Degree, Universiti Putra Malaysia (UPM)
Bachelor of Science (Biology) - Bachelor Degree, Universiti Putra Malaysia (UPM)
Normawaty Binti Mohammad Noor (Assoc. Prof. Dr.)
Associate Professor
IIUM Kuantan Campus
KULLIYYAH OF SCIENCE

Other's position:
Head, Kulliyyah of Science
---
normahwaty@iium.edu.my
5142
Expert Profile
Normawaty bt Mohammad Noor obtained her BSc (Hons.) and MSc from University Putra Malaysia (UPM), and Ph.D from University of Copenhagen, Denmark. Upon completion of her Ph.D she returned to Malaysia in August 2006 and continued her lectureship in University Malaysia Sabah until 2011 before joining International Islamic University Malaysia. Along her career path, she has held various management positions including programme coordinator, a programme chairman, Head of Department and Deputy Director.
During her tenure she has been engaged in many teaching, research and consultancy projects. She has managed to secure national as well as international grants and her publications have the international audience. Besides, she has been invited as reviewer for both national and international journals, reviewer for Research Grant at the university and the Ministry of Education level. She has also been recognized internationally as a microalgae expert, Conference's keynote speaker  and has shared her knowledge through many training programmes.
Presently, Dr Normawaty is an Associate Professor and Deputy Dean Postgraduate and Research of Kulliyyah of Science.
Area of Specialisation
Biotechnology ~ Biotechnology ~ Marine Biotechnology ~ Algae - microalgae
Natural Science ~ Marine Sciences ~ Marine Toxicology ~ Harmful Algal Blooms (HABs) and Toxins - ecology, taxonomy and phylogeny
Professional Membership
2013 - 2014: Member of Profesional Body / Association, Phycological Society of America
2014 - 2023: Member of Profesional Body / Association: (Member), Malaysian Nature Society
2016 - 2016: Member of Profesional Body / Association: (Regular member), International Phycological Society
2017 - 2017: Member of Profesional Body / Association: (Regular Member), International Phycological Society
2017: Member of Profesional Body / Association: (Life member), Malaysian Fisheries Society
Research Projects
Completed
| | |
| --- | --- |
| 2021 - 2022 | Maqasid Al-Shari'ah guidelines on the conservation of the marine life |
| 2019 - 2023 | Determination and characterisation of vitamin B12 from edible green seaweed, Ulva lactuta |
| 2019 - 2020 | Identification of type of sea weed growth on the geo bag at pantai Putri Tanjung Keling Melaka |
| 2018 - 2023 | Allelopathic effect of a fish killer, Cochlodinium polykrikoides on the growth and toxin production of Pyrodinium bahamense under different growth conditions |
| 2016 - 2018 | The identification and the effect of nutrients on the occurrence of harmful algal bloom (HAB) species in the East Coast of Peninsular Malaysia |
| 2015 - 2018 | Optimum Lighting Conditions to Gain High Survival and Growth Rates of Sutchi Catfish Larvae Pangasianodon Hypophthalmus through Physiological and Molecular Studies |
| 2015 - 2019 | Fundamental Study of the Structure of the Glycerol-3-Phosphate Acyltransferase (GPAT) Protein from Chlorella Sp. on Understanding the Mechanism of Lipid Synthesis |
| 2014 - 2017 | Lutein Production by Muriellopsis sp. using Flue Gas for the Source of Carbon Dioxide |
| 2014 - 2015 | Fundamental Study on the Optimum Growth Condition of Seaweed, Gracilaria Manilaensis under Different Salinities, Ph and Light Intensities |
| 2014 - 2016 | Control of Cannibalistic Behaviour of African Catfish Clarias gariepinus with the Least Physiological Stress Using Optimum Light Wavelength and Light Intensity for Stable Seed Production |
| 2014 - 2017 | Fundamental Study for New Type of Live Feed for Small-Mouth Marine Finfish Larvae to Investigate Optimum Salinities and Feed Formula |
| 2014 - 2018 | Fundamental Study on Protein Expression of Several Selected Harmful Algal Bloom (HAB) Species During Different Growth Phases |
| 2013 - 2015 | Study on Properties and Composition of Live Rocks towards Potential Artificial Reef for Marine Habitat Restoration |
| 2012 - 2014 | Species Diversity of Marine Phytoplankton with Emphasis on Harmful Algal Bloom (HAB) Species in Coastal Area of Peninsular Malaysia |
| 2012 - 2023 | Pengumpulan Data-Data Projek Verifikasi Tukun Sedia Ada di Perairan Taman Laut Pulau Tioman, Pahang 2012 |
| 2012 - 2023 | Mini Ekspedisi Pelayaran Saintifik 2012 Bagi Zon Timur - Pulau Tioman |
| 2012 - 2014 | 'Global IOC - Yeosu Project' Capacity Enhancement 2011-2013: Harmful Algal Bloom Observations |
| 2012 - 2014 | Study on Spatio-temporal Variation of Scleractinian Coral Recruitment Towards Sustainable Coral Reef Conservation in Pulau Tioman and Balok, Pahang |
| 2011 - 2013 | (RU2011) The identification and distribution of Benthic Dinoflagellates living on different seagrass species in Pulau Kapas, Terengganu |
| 2011 - 2012 | Diversity and abundance of phytoplankton in coastal water of Cherok Paloh, Kuantan |
On-Going
| | |
| --- | --- |
| 2023 - Present | Kajian Pembangunan Sistem Amaran Awal (EWS) Kejadian Ledakan Alga Bahaya (HAB) |
| 2023 - Present | Paleoclimate effects on Harmful Algal Bloom (HAB) occurrences based on dinoflagellate cysts abundance and frequency |
| 2022 - Present | Introduction to Marine Science and Technology |
| 2022 - Present | The growth study and seasonal appearance of blue tears assemblages around coastal areas of Kuala Selangor |
| 2021 - Present | Biodegradable Plastic using Selected Species of Green (Chlorophyta) and Blue Green (Cyanophyta) Microalgae as a Source for Bioplastic Production |
| 2021 - Present | MAQASID SHARIAH AND ITS APPLICATION IN MARINE POLICY |
| 2021 - Present | Formulation of Mathematical Model to Enhance Underwater Image Quality Using Optimized Dehazing Method for Fluid-Type Algae Identification |
| 2018 - Present | Molecular Dynamics of Harmful Algal Blooms: A Case Study Based On Cochlodinium Polykrikoides |
| 2018 - Present | TIO2 QUANTUM DOTS ONTO A CHITOSAN-ORGANOSILANE THIN FILM FOR THE MITIGATION OF HARMFUL ALGAL BLOOMS |
| 2017 - Present | Infusoria cultivating methods using innovative medium for marine finfish larvae |
| 2016 - Present | "Environmental impacts on harmful algal blooms in east coast of Peninsular Malaysia." |
| 2011 - Present | RU 2011 - Spatially and Temporal Distribution of Hydrocarbon (Aliphatic and PAHs) in Pahang Coastal Waters |
| 2008 - Present | Mangrove Research and Information Unit (MARIU) |
Award & Recognition
| | | |
| --- | --- | --- |
| 21 Jul, 2021 | ISSHA EWS Award - Internation Society for the Study of Harmful Algae | International |
| 06 Oct, 2019 | Top 20 most read paper in Phycological Research 2017-2018 - Wiley | International |
| 23 Aug, 2019 | Keynote speaker - International Conference on Marine and Coastal Engineering and Sciences | International |
| 23 Jul, 2018 | Top 250 contributors to IIUM MyRA (2015-2017) - International Islamic University Malaysia | University |
| 11 Oct, 2015 | Department Best Indexed Journal - Intenational Islamic University Malaysia | University |
| 19 Feb, 2013 | IIUM Research Invention and Innovation Exhibition (IRIIE), Bronze medal - International Islamic University Malaysia | University |
| 19 Feb, 2013 | IIUM Research Invention and Innovation Exhibition (IRIIE), Silver medal - International Islamic University Malaysia | University |
| 21 Feb, 2012 | IIUM Research Invention and Innovation Exhibition, Bronze medal - International Islamic University Malaysia | University |
| 09 Sep, 2011 | Invited speaker - 6th Asian Pacific Phycological Forum, Korea | International |
| 24 Jun, 2011 | Anugerah Khidmat Terpuji - Universiti Malaysia Sabah | University |
| 11 May, 2010 | Best oral presenter - 9th International Annual Symposium on Sustainability Science and Management | International |
| 12 Mar, 2010 | Certificate of Award, third prize for poster competition - Annual Seminar on Marine Science and Aquaculture | National |
| 11 Jul, 2009 | Research and Innovation Competition (PEREKA), bronze medal - Universiti Malaysia Sabah | University |
| 11 Jul, 2009 | Research and Innovation Competition (PEREKA), silver medal - Universiti Malaysia Sabah | University |
| 08 Dec, 2008 | Certificate of excellence, publication in high impact journal - Universiti Malaysia Sabah | University |
| 15 Sep, 2008 | BioInno Awards, Bronze medal - Bio Malaysia 2008 | National |
| 24 Aug, 2008 | Research and Innovation Competition (PEREKA), silver medal - Universiti Malaysia Sabah | University |
Publications
Article
| | |
| --- | --- |
| 2023 | Paralytic shellfish profiles produced by the toxic dinoflagellate pyrodinium bahamense from Sepanggar Bay, Malaysia. Pertanika Journal of Tropical Agricultural Science, 46 (1) pp. 359-372 |
| 2022 | A review on the biological, physical and chemical mitigation of harmful algal bloom. Squalen Bulletin Marine and Fisheries Postharvest and Biotechnology, 17 (2) pp. 95-110 |
| 2022 | A review on the biological, physical and chemical mitigation of harmful algal bloom. Squalen Bulletin Marine and Fisheries Postharvest and Biotechnology, 17 (2) pp. 95-110 |
| 2022 | Automatic phytoplankton image smoothing through integrated dual image histogram specification and enhanced background removal method. The Imaging Science Journal, () pp. 1-27 |
| 2022 | Effects of solvent extraction and drying methods of Malaysian seaweed, Sargassum polycystum on fucoxanthin content. AIP Proceeding Conference, 2645 (1) pp. 030025-1 |
| 2022 | Feasibility of chitosan thin film and hybrid chitosan/silica thin film for the mitigation of toxic Alexandrium minutum. Materials Todays: Proceedings, 57 (3) pp. 1184-1190 |
| 2022 | Growth of harmful dinoflagellate margalefidinium polykrikoides in different nutrient concentrations. Philippine Journal of Science, 151 (3) pp. 945-954 |
| 2022 | Optimisation of Vitamin B12 extraction from green edible seaweed (Ulva lactuca) by applying the central composite design. Molecules, 27 (4495) pp. 1-15 |
| 2022 | Photocatalytic remediation of harmful Alexandrium minutum bloom using hybrid chitosan-modified TiO2 films in seawater: a lab-based study. Catalysts, 12 (707) pp. 1-17 |
| 2021 | Bioactive compounds, cosmeceutical and nutraceutical applications of green seaweed species (Chlorophyta). Squalen Bulletin of Marine and Fisheries Postharvest and Biotechnology, 16 (1) pp. 41-55 |
| 2021 | Conservation of marine biodiversity from plastic pollution for the health and well-being of society: a maqasidic approach. Revelation and Science, 11 (2) pp. 15-20 |
| 2021 | Growth of Gracilaria manilaensis Yamamoto et Trono (Rhodophyta) under different light intensities, salinities and pH. Borneo Journal of Marine Science and Aquaculture, 5 (2) pp. 53-56 |
| 2021 | Preservation of marine biodiversity for health and wellbeing of the society in the age of technological advances: Islamic and marine science perspective. Malaysia Journal of Medicine and Health Sciences, 17 () pp. 25-25 |
| 2020 | Diversity of cultivable bacteria by strategic enrichment isolated from farmed edible red seaweed, Gracilaria sp.. Journal Clean WAS (JCleanWAS), 4 (1) pp. 17-20 |
| 2020 | Mitigation of Alexandrium tamiyavanichii using active fractions from ethanol extract of ornamental plant, Sansevieria trifasciata. Science Heritage Journal (GWS), 4 (1) pp. 19-23 |
| 2020 | Optimum salinity level for the cultivation of ciliated protozoa. Malaysian Applied Biology, 49 (1) pp. 23-29 |
| 2020 | Science@IIUM Issue 3. SCIENCE@IIUM, (3) pp. 1-40 |
| 2019 | Coral community structure in Payar Island Marine Park, Malaysia. Journal of Sustainability Science and Management, 14 (1) pp. 29-39 |
| 2019 | Distribution of phytoplankton in Kuantan Port, Malaysia during northeast monsoon season = Taburan fitoplankton di Pelabuhan Kuantan, Malaysia semasa musim monsun timur laut. Malaysian Journal of Analytical Sciences, 23 (6) pp. 1107-1119 |
| 2019 | Effects of medium and substrate preferences soil extract on growth of coolia (dinophyceae). Journal of Sustainability Science and Management, 14 (2) pp. 71-81 |
| 2019 | Mitigation of toxic alexandrium tamiyavanichii using chitosan-silica composite = Mitigasi alexandrium tamiyavanichii bertoksik menggunakan komposit kitosan-silika. Malaysian Journal of Analytical Sciences, 23 (1) pp. 31-39 |
| 2019 | Phytoplankton community changes in Kuantan Port (Malaysia), with emphasis on the paralytic-shellfish toxin-producing dinoflagellate Alexandrium tamiyavanichii. Regional Studies in Marine Science, 26 () pp. 1-10 |
| 2019 | Science@IIUM Issue 2. SCIENCE@IIUM, (2) pp. 1-40 |
| 2019 | Substrate preferences and effects of medium with soil extract on growth of genus Coolia (Dinophyceae). Journal of Sustainability Science and Management, 14 (2) pp. 71-81 |
| 2018 | First report of paralytic shellfish poisoning (PSP) caused by Alexandrium tamiyavanichii in Kuantan Port, Pahang, East Coast of Malaysia. Phycological Research, 66 (1) pp. 1-8 |
| 2018 | Identification of euplotes encysticus a starter live feed for marine fish larvae based on morphology and molecular sequences. Malaysian Applied Biology, 47 (3) pp. 175-180 |
| 2018 | Inculcating Halal values in seaweed production for competitive positioning. The International Medical Journal Malaysia, 17 (Special Issue 1) pp. 37-40 |
| 2018 | The potential of dried and fresh extracts of Sansevieria trifasciata to mitigate Alexandrium tamiyavanichii, a toxic dinoflagellate. Science Heritage Journal, 2 (1) pp. 18-20 |
| 2018 | Toxicity profiles between strains of Alexandriumtamiyavanichii. International Journal of Advances in Science Engineering and Technology, 6 (2) pp. 23-27 |
| 2017 | Current status of coral reefs in Tioman Island, Peninsular Malaysia. Turkish Journal of Zoology, 41 (2) pp. 294-305 |
| 2017 | Dinoflagellates: ecological approaches and spatial distributions in Malaysia waters. Journal of Oceanography and Marine Research, 5 (3) pp. 1000164-1-7 |
| 2017 | Spatio-temporal variation in phytoplankton communities along a salinity and pH gradient in a tropical estuary (Brunei, Borneo, South East Asia). Tropical Ecology, 58 (2) pp. 251-269 |
| 2016 | Coastal water quality of Tioman Island: effects of human activity and the distance from shoreline. Desalination and Water Treatment, 57 (1) pp. 83-87 |
| 2016 | Comparison on the cell abundance of benthic dinoflagellates in macrophytes and water column collected from open coastal waters and semi-enclosed lagoon = Perbandingan kelimpahan sel dinoflagelat bentos pada makrofit dan turus air yang diambil dari pesisir terbuka dan teluk semi tertutup. Sains Malaysiana, 45 (4) pp. 595-599 |
| 2016 | Decontamination of Chlorella sp. Culture using antibiotics and antifungal cocktail treatment. ARPN Journal of Engineering and Applied Sciences, 11 (1) pp. 104-109 |
| 2016 | Effective method to culture infusoria, a highly potential starter feed for marine finfish larvae. International Journal of Fisheries and Aqiatic Studies, 4 (3 (Part B)) pp. 124-127 |
| 2016 | Survival and growth rates of sutchi catfish (Pangasianodon hypophthalmus) juveniles under different light wavelengths and intensities. Malaysian Applied Biology, 45 (2) pp. 29-36 |
| 2015 | Assessing the potential of mangrove educotourism to marine protected area: a case of Tioman and Tulai Islands, Pahang, Malaysia. Natural Resources, 6 () pp. 442-449 |
| 2015 | Diversity and distribution of euphyllidae corals in tioman island: Emphasis on the genetic variation of euphyllia cristata. Jurnal Teknologi, 77 (24) pp. 17-22 |
| 2015 | First report of cochlodinium polykrikoides (dinophyceae), a harmful algal bloom (HAB) species in the coastal waters of peninsular Malaysia. Malaysian Journal of Science, 34 (1) pp. 87-92 |
| 2015 | Growth Profile and Fatty Acid Accumulation of Four Chaetoceros Taxa Isolated from Coastal Water of Pahang, Malaysia. Sains Malaysiana, 44 (8) pp. 1077-1084 |
| 2015 | Pure cultivation and morphological studies of four chaetoceros taxa from the Coastal Waters of Pahang, Malaysia. Sains Malaysiana, 44 (7) pp. 947-955 |
| 2015 | The effects of different ph and salinities on growth rate and carrageenan yield of gracilaria manilaensis. Jurnal Teknologi, 77 (25) pp. 1-5 |
| 2014 | Effects of meteorological conditions on the occurrence of cochlodinium polykrikoides and pyrodinium bahamense var. compressum in Coastal Waters of Kota Kinabalu, Sabah, Malaysia. Sains Malaysiana, 43 (1) pp. 21-29 |
| 2014 | Egg hatching rates of brown-marbled grouper, Epinephelus fuscoguttatus under different light wavelengths and intensities. Malaysian Journal of Science, 33 (2) pp. 40-44 |
| 2014 | Sampling harmful benthic dinoflagellates: Comparison of artificial and natural substrate methods. Harmful Algae, 39 () pp. 8-25 |
| 2014 | The potential of microalgae meal as an ingredient in the diets of early juvenile Pacific white shrimp, Litopenaeus vannamei. Journal of Applied Phycology, () pp. |
| 2013 | Autecology and phylogeny of Coolia tropicalis and Coolia malayensis (Dinophyceae), with emphasis on taxonomy of C. tropicalis based on light microscopy, scanning electron microscopy and LSU rDNA1. Journal of Phycology, 49 (3) pp. 536-545 |
| 2013 | Diversity of phytoplankton in coastal water of Kuantan,Pahang, Malaysia. Malaysian Journal of Science, 32 (1) pp. 29-37 |
| 2012 | Morphology and molecular characterization of Pseudo-nitzschia (Bacillariophyceae) from Malaysian Borneo, including the new species Pseudo-nitzschia circumpora sp. Nov. Journal of Phycology, 48 (5) pp. 1232-1247 |
| 2012 | Seasonal distribution of harmful algal bloom species in East Coast of Sabah, Malaysia. Journal of Fisheries and Aquatic Science, 7 (6) pp. 431-438 |
| 2011 | Artificial seagrass: a habitat for marine fishes. Journal of Fisheries and Aquatic Science, 6 (1) pp. 85-92 |
| 2011 | Identification of marine sand-dwelling dinoflagellates in Dinawan Island, Sabah. Borneo Science, 28 () pp. 37-45 |
| 2011 | Monitoring of dissolved ciguatoxin and maitotoxin using solid-phase adsorption toxin tracking devices: application to Gambierdiscus pacificus in culture. Harmful Algae, 10 (5) pp. 433-446 |
| 2011 | Temporal and spatial distribution of harmful algal bloom (HAB) species in coastal waters of Kota Kinabalu, Sabah, Malaysia. Harmful Algae, 10 (5) pp. 495-502 |
| 2010 | Evidence of okadaic acid production in a cultured strain of the marine dinoflagellate Prorocentrum rhathymum from Malaysia. Toxicon, 55 () pp. 633-637 |
| 2010 | Kajian UMS ternak nyamuk. Utusan Malaysia, () pp. 7 |
| 2010 | Nyamuk: kemudaratan atau kebaikan. Utusan Malaysia, () pp. 6 |
| 2008 | First occurrence of Cochlodinium blooms in Sabah, Malaysia. Harmful Algae, 7 (3) pp. 331-336 |
| 2008 | Ledakan populasi alga bahaya (bahagian akhir). Dewan Kosmik, () pp. 38-39 |
| 2007 | Ledakan populasi alga bahaya (bahagian 1). Dewan Kosmik, 15 (12) pp. 36-37 |
| 2007 | Light, electron microscopy and DNA sequences of the dinoflagellate Prorocentrum concavum (syn. P. arabianum) with special emphasis on the periflagellar area. Phycologia, 46 (5) pp. 549-564 |
| 2004 | Marine epibenthic dinoflagellates from Malaysia - a study of live cultures and preserved samples based on light and scanning electron microscopy. Nordic Journal of Botany, 24 (6) pp. 629-690 |
Conference or Workshop Item
| | |
| --- | --- |
| 2023 | Margalefidinium polykrikoides blooms and their impacts on fish mortalities in Malaysia Coastal. In: 4th Asia Pacific Regional Conference on Food Security (ARCoFS 2023), |
| 2023 | Optimization of extraction procedures for nutritional composition from the marine macroalgae Ulva lactuca as a potential cosmetic activity. In: Global Algae Summit 2023, |
| 2023 | Optimizing the extraction of secondary metabolites from Ulva lactuca using response surface methodology. In: International Conference on Natural Products 2023 (ICNP 2023), |
| 2022 | 'MyRedTides' a fast and easy tool for sharing harmful algal bloom information in Sabah, Malaysia. In: 19th International Conference on Harmful Algae, |
| 2022 | A comparative study of protein-rich extract using food grade extraction procedure from marine algae, Ulva Lactuca (Chlorophyta): screening through a two-level factorial experimental design strategy. In: 4th International Conference on Chemistry, Chemical Process and Engineering (IC3PE) 2022, |
| 2022 | A study on allelopathy effects of Margalefidinium polykrikoides on Pyrodinium bahamense. In: 2nd Applied Science Research International Conference 2022, |
| 2022 | Allelopathic effects of Margalefidinium polykrikoides on the growth of Pyrodinium bahamense in different nutrient concentrations. In: 19th International Conference on Harmful Algae, |
| 2021 | Allelopathic effects of Margalefidinium polykrikoides on Pyrodinium bahamense under different nutrient condition. In: The 19th International Conference on Harmful Algae, |
| 2021 | Comparison of boiling and orbital shaking extraction of vitamin B12 from Ulva lactuca using 2-Level Factorial Design. In: Asian Symposium on Medicinal Plants and Spices XVII (2021), |
| 2021 | Effect of different extraction methods on vitamin B12 from edible green seaweed, Ulva lactuca by 2-Level Factorial Design. In: 7th International Conference on Advancement in Science & Technology, |
| 2021 | Effects of drying processes on lysine, leucine and glycine content in wild Ulva lactuca for cosmetic purposes. In: 33rd International Conference of Analytical Sciences (SKAM33), |
| 2021 | Effects of solvent extraction and drying methods of Malaysian seaweed, Sargassum polycystum on Fucoxanthin content. In: 4th International Seminar on Chemical Education, |
| 2021 | MyRedTides a fast and easy web application for sharing Harmful Agal Bloom information in Sabah, Malaysia. In: The 19th International Conference on Harmful Algae, |
| 2021 | Preservation of marine biodiversity for health and well being of the society in the age of technological advances: Islamic and marine science perspectives. In: 3rd World Congress on Integration & Islamicisation 2021, |
| 2021 | Screening of factors affecting the vitamin B12 extraction from Ulva Lactuca by 2-level factorial design. In: YSN-ASM International Scientific Virtual Conference (ISVC) 2021, |
| 2020 | Positive effect of protozoa as starter diets for early stage of Asian seabass larvae. In: Tropical Ocean and Marine Sciences Symposium 2020 (TOMSY2020), |
| 2019 | Harmful algal blooms: a Malaysian scenario. In: International Conference on Marine and Coastal Engineering and Sciences 2019, |
| 2019 | Larval rearing of Asian seabass using protozoa. In: International Conference on Oceanography and Sustainable Marine Production (ICOSMaP 2019), |
| 2019 | Larval rearing of Asian seabass using rotifer, protozoa, and Euplotes encysticus. In: 2019 ASEAN-FEN 9th International Fisheries Symposium (IFS2019): A New Horizon in Fisheries and Aquaculture Through Education, Research and Innovation, |
| 2019 | Protein and toxin profiling at different growth phases of a. Tamiyavanichii and A.Leei. In: "8th International Conference on Informatics, Environment, Energy and Applications, IEEA 2019", |
| 2019 | Starter diet for Asian seabass larvae. In: Kuantan Research Day 2019 (KRD 2019), |
| 2019 | The influence of light wavelength and intensity to the survival rates, growth rates and production index of Sutchi Catfish larvae. In: 2019 ASEAN-FEN 9th International Fisheries Symposium (IFS2019): A New Horizon in Fisheries and Aquaculture Through Education, Research and Innovation, |
| 2019 | The optimum light condition for Sutchi catfish larval rearing. In: Kuantan Research Day 2019 (KRD 2019), |
| 2018 | Distribution of phytoplankton in Kuantan port during northeast monsoon season. In: Tropical Oceans and Marine Science Symposium (TOMSY 2018), |
| 2018 | Gracilaria manilaensis as an alternative food source. In: National Seminar on Rural Entrepreneurship Development for Poverty Eradication, |
| 2018 | Infusoria cultivating methods for marine finfish larvae using vegetables and dry fish powder. In: International Conference on Agriculture, Animal Sciences and Food Technology 2018, |
| 2018 | Quatification of carrageenan in gracilaria cf. Manilensis (Rhodophyta) exposed to different salinities and PH using attenuated total reflection-fourier transform infrared spectroscopy (ATR-FTIR). In: International Conference of Analytical Sciences, |
| 2018 | Toxicity profiles between strains of Alexandrium Tamiyavanichii. In: ISERD- 325TH. INTERNATIONAL CONFERENCE ON ENVIRONMENT AND NATURAL SCIENCE (ICENS, |
| 2017 | Best growth condition for Gracilaria Manilaensis (rhodophyta) under different salinities, Ph and light intensities and its type of carrageenaan. In: Asian Pacific Aquaculture 2017 (APA17), |
| 2017 | Cannibalistic behaviour of Sutchi catfish (Pangasianodon hypophthalmus) larvae under different light conditions. In: 6th International Conference on Advancement in Science and Technology (iCAST 2017), |
| 2017 | Cultivation of infusoria as a starter live feed for marine finfish larvae. In: Asian-Pacific Aquaculture 2017 (APA17), |
| 2017 | Innovative medium for cultivating infusoria. In: 28th International Invention, Innovation & Technology Exhibition 2017, |
| 2017 | Isolation and identification of chlorella-like species for potential application in biofuel production. In: 9th Asian Federation of Biotechnology(AFOB) Regional Symposium 2017, |
| 2017 | Proteomics profiling of crassostrea iredalei exposed to toxic alexandrium tamiyavanichii and non-toxic alexandrium leei. In: 5th International Conference on Chemical, Agricultural, Biological and Environmental Sciences (CAFES-17), |
| 2016 | A simple and effective method to culture ciliated protozoans as a starter diet for marine finfish larvae. In: 2nd International Conference on Oceanography and Sustainable Marine Production (ICOSMaP 2016), |
| 2016 | A spectrophotometric study on the visual pigments from retinal photoreceptors of juvenile sutchi catfish Pangasianodon hypophthalmus. In: 2nd International Conference on Oceanography and Sustainable Marine Production (ICOSMaP 2016), |
| 2016 | Comparative analysis of the biomass and lipid yield of blue-green algae, freshwater and marine microalgae as potential candidate for biofuel feedstock. In: 2nd International Conference on Oceanography and Sustainable Marine Production (ICOSMaP 2016), |
| 2016 | Cortisol (stress) level of sutchi catfish (pangasianodon hypophthalmus) juvenile under different light wavelengths and intensities. In: 2nd International Conference on Oceanography and Sustainable Marine Production (ICOSMaP 2016), |
| 2016 | Differential methods of cell lysis for protein profiling of Alexandrium sp. using 2D gel electrophoresis. In: Medical Research Symposium and Pacific Partnership in Conjunction with Kuantan Research Day 2016, |
| 2016 | Incalculating halal values in seaweed production for competitive positioning. In: 2nd World Congress on Integration Islamicisation: Focus On Medical & Health Care Sciences 2016 (2WCII-2016), |
| 2016 | Morphological and 18s rRNA sequencing of Euplotes sp.: a potential live feed for marine finfish larvae. In: 2nd International Conference on Oceanography and Sustainable Marine Production (ICOSMaP 2016), |
| 2016 | Vertical and horizontal distribution of sand-dwelling dinoflagellates from Dinawan Island, Sabah, Malaysia. In: 2nd International Conference on Oceanography and Sustainable Marine Production (ICOSMaP 2016), |
| 2015 | Fundamental studies of selected Alexandrium spp. at different growth phases and their effects on proteomics of mussels. In: International Conference on the Advancement in Science and Technology (iCAST 2015), |
| 2015 | Harmful Algal Bloom in Kuantan Port, Pahang Malaysia: the presence of Paralytic Shellfish Poisoning (PSP) species, Pyrodinium Bahamense var Compressum and Alexandrium Tamiyavanichii. In: 5th International Conference on Advancement in Science and Technology (iCAST 2015), |
| 2014 | Isolation and anti-proliferative activity of natural products from green seaweed. In: 5th International Conference on Science & Technology: Applications in Industry & Education (ICSTIE 2014), |
| 2014 | The potential of ornamental plant, Sansevieria trifasciata to inhibit the growth of harmful algal bloom species. In: International Conference on Applied Life Sciences (ICALS2014), |
| 2013 | Biofuel potential within chaetoceros species (bacillartophyceae) from coastal water of Pahang, Malaysia. In: International Conference on Oceanography and Sustainable Marine Production: A Challenge of Managing Marine Resources in a Changing Climate, |
| 2013 | New record of Cochlodiniam SP.in Perak coastal water of Peninsular Malaysia. In: International Conference on Oceanography and Sustainable Marine Production: A Challenge of Managing Marine Resources in a Changing Climate, |
| 2013 | New record of Cochlodinium sp. in Perak coastal water of Peninsular Malaysia. In: International Conference on Oceanography and Sustainable Marine Production: A Challenge of Managing Marine Resources in a Changing Climate (ICOSMaP) 2013, |
| 2013 | Study on coral diversity and distribution at four selected areas in Tioman Island, Malaysia. In: International Conference on Oceanography and Sustainable Marine Production: A Challenge of Managing Marine Resources in a Changing Climate (ICOSMaP) 2013, |
| 2013 | Study on suspended sediment and ammonia distribution pattern in Tioman Island. In: International Conference on Oceanography and Sustainable Marine Production: A Challenge of Managing Marine Resources in a Changing Climate (ICOSMaP) 2013, |
| 2013 | The identity of Coolia-toxin producing species. In: International Conference on Oceanography & Sustainable Marine Production: A Challenge of Managing Marine Resources under Climate Change (ICOSMaP), |
| 2012 | Cell abundance and diversity of phytoplankton in coastal water of Tioman Island. In: Seminar Kebangsaan Status Biodiversiti Marin di Kepulauan dan Persisiran Pantai Malaysia 2012 , |
| 2012 | Coastal water quality of Tioman island: effects of human activity and the distance from shoreline. In: Seminar Kebangsaan Status Biodiversiti Marin di Kepulauan dan Persisiran Pantai Malaysia 2012, |
| 2012 | Phytoplankton of Tioman Island. In: Seminar Kebangsaan Status Biodiversiti Marin di Kepulauan dan Persisiran Pantai Malaysia 2012 , |
| 2012 | Synthesis of fatty acid from locally isolated marine algae, Chaetocerosaffinis. In: Malaysian Science and technology Congress (MSTC 2012), |
| 2012 | The occurrence of harmful algal bloom species in the east coast of Sabah, Malaysia. In: International Conference on Science, Technology & Social Science (ICSTSS2012), |
| 2011 | Benthic dinoflagellate diversity and mixotrophy: Prorocentrum. In: The 6th Asian Pacific Phycological Forum, |
| 2011 | Distribution of marine sand-dwelling dinoflagellates in Dinawan Island, Sabah . In: 8th Annual Seminar on Marine Science & Aquaculture: Sustainable Development & Management of Aquatic Resources, |
| 2011 | Occurrence of toxic benthic dinoflagellates in water column. In: 8th Annual Seminar on Marine Science & Aquaculture: Sustainable Development & Management of Aquatic Resources, |
| 2011 | The distribution of harmful algal bloom (HAB) species in the east and west coasts of Sabah, Malaysia. In: International Symposium on Marine Ecosystem, Natural Product and Their Bioactive Metabolites, 25-27 October 2011, Bogor, Indonesia. , |
| 2010 | Biodiversity of seaweed in Sabah coastal water. In: Annual Seminar on Marine Science and Aquaculture: Indicators for Sustainability of Fisheries and Aquaculture, |
| 2010 | Effects of pH and water turbulence on the growth of harmful algae pyrodintum bahamense var. compressum. In: Annual Seminar on Marine Science and Aquaculture: Indicators for Sustainability of Fisheries and Aquaculture, |
| 2010 | Morphology of some marine benthic Dinoflagellates (Dinophyceae) of Prorocentrum based on light and scanning electron microscopy. In: Annual Seminar on Marine Science and Aquaculture: Indicators for Sustainability of Fisheries and Aquaculture, |
| 2008 | First record of toxic Gymnodinium catenatum off'the west coast of Sabah Malaysia. In: 13th Intenational Conference on Harmful Algae, |
| 2006 | Evaluation of the toxicity of prorocentrum species by liquid chromatography mass-spectrometry and cell-based assay. In: 12th International Conference on Harmful Algae, |
Book
Book Section
| | |
| --- | --- |
| 2017 | The abundance of benthic dinoflagellates on different substrates. In: IIUM Press, International Islamic University Malaysia, ISBN: 978-967-418-704-0, pp. 18-31 |
| 2017 | The abundance of benthic dinoflagellates on different substrates. In: IIUM Press, International Islamic University Malaysia, ISBN: 978-967-418-704-0, pp. 18-31 |
| 2011 | Algae . In: IIUM Press, ISBN: 9789674181994, pp. 2-6 |
| 2011 | Benthic dinoflagellates . In: IIUM Press, ISBN: 9789674181994, pp. 28-33 |
| 2011 | Diatoms . In: IIUM Press, ISBN: 9789674181994, pp. 34-41 |
| 2011 | Importance of algae . In: IIUM Press, ISBN: 9789674181994, pp. 17-22 |
| 2011 | Making seaweed herbarium . In: IIUM Press, ISBN: 9789674181994, pp. 74-79 |
| 2011 | Media for microalgae culture . In: IIUM Press, ISBN: 9789674181994, pp. 63-68 |
| 2011 | Microalgae . In: IIUM Press, ISBN: 9789674181994, pp. 7-11 |
| 2011 | Scanning electron microscopy . In: IIUM Press, ISBN: 9789674181994, pp. 69-73 |
| 2011 | Seaweed . In: IIUM Press, ISBN: 9789674181994, pp. 12-16 |
| 2011 | Technique to collect and determination of algal cell density . In: IIUM Press, ISBN: 9789674181994, pp. 53-57 |
| 2011 | Technique to establish microalgae into pure culture . In: IIUM Press, ISBN: 9789674181994, pp. 58-62 |
| 2011 | Techniques to collect benthic dinoflagellates . In: IIUM Press, ISBN: 9789674181994, pp. 42-46 |
| 2011 | Techniques to collect sand-dwelling dinoflagellates . In: IIUM Press, ISBN: 9789674181994, pp. 47-52 |
| 2011 | Toxic microalgae . In: IIUM Press, ISBN: 9789674181994, pp. 23-27 |
Monograph