Staff Directory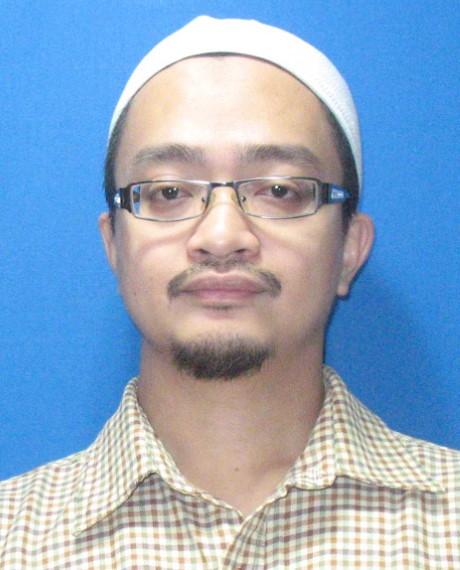 Academic Qualification
Doctor of Philosophy in Physiology - Doctor of Philosophy, Universiti Putra Malaysia (UPM)
Master of Research in Biosciences - Masters Degree, University of Bath
Bachelor of Science in Medical Science - Bachelor Degree, Cardiff University
Mohd. Affendi Bin Mohd Shafri (Assoc. Prof. Dr.)
Associate Professor
IIUM Kuantan Campus
KULLIYYAH OF ALLIED HEALTH SCIENCES
---
affendishafri@iium.edu.my
5262
Expert Profile
My service to the University started in 2006 as an Undergraduate Teaching Assistant at the Biomedical Science Department, Kulliyyah of Science, IIUM. I continued to do my PhD at Universiti Putra Malaysia in 2008, following my appointment as an IIUM Academic Trainee. I reported for duty at the Biomedical Science Department at Kulliyyah of Allied Health Sciences in 2012 i.e. I successfully completed my PhD within the 4 years scholarship. Subsequently I was appointed as Assistant Professor in Jan 2013, and confirmed in service in Feb 2014. Apart from the Biomedical Science Department, I am also part of the Institute of Halal Research and Training (INHART). Since then I have contributed to the teaching of Biomedical Science course at our university and have been making strong progress in research. In terms of local grants, as the lead investigator,
I secure
d
one FRGS grant in 2013 plus
an international research grant in 2014, and completed both in 2015. Following these, also as lead investigator, I secured another FRGS grant as well as a Sciencefund grant in 2016. I was also a co-investigator in other grants between 2013-2017 namely: FRGS (x2), MIRGS (x1), PRGS (1x) and Halal Fund (1x) grants. Outputs include postgraduate students (2 Masters students graduated on time in 2015), several publications and one patent application. At least 3 more students are expected to graduate in 2017, with more publications coming this year. Some results from these projects could not be published as they have commercial potentials and are undergoing further animal testings and clinical trials.
  I have developed at my Kulliyyah a strong research unit focusing on biofilm infection called Biofilm Interest Group (BIG)
.
My own researchs are currently focused on biofilm infection as the core theme, with pharmaceutics and regenerative medicine as supporting domains. We organised a symposium in 2015 and two technical workshops in 2017. In addition, I also head a committed research unit on Malay medicine. At the moment I have organised an international conference in 2015 and involved in the publication of four books on Malay medical manuscripts between 2015-2017. A few more books on Malay medical manuscripts are in plan for publication for 2018 and 2019. These have given IIUM some edge in this field over other researchers and universities which have started earlier. I have gained some international recognition for my works by being invited as invited speakers at two international level conferences in 2016 in Kuala Lumpur and Ho Chi Minh city, Vietnam. I have also been invited as a speaker at a regional conference in Solo, Indonesia, later in September 2017. On top of that, my contribution was also sought in an encyclopaedia project on Nanomedicine under the auspices of Dewan Bahasa dan Pustaka. I contributed three chapters in this encyclopaedia, slated to be published in 2019. The Islamic Arts Museum has also sought my assistance to contribute by writing several sections for their information book and catalogue on Islamic medical manuscripts for an upcoming exhibition in 2017/2018. In the meantime, I took part actively in the running of the Kulliyyah, notably where Islamisation programme is of concern. I am part of Kulliyyah committee on Islamisation (IOHK) since 2013, and also am the advisor on the Islamic Perspective Lectures Series (TA'WIL 1.0-3.0) as well as speaking on Islamic-Malay Medicine since 2014. For the recently concluded World Congress on Islamization of Knowledge, I presented papers as well as acted as a reviewer for abstracts and full paper submissions. Outside the university, I am a member of International Brain Research Organisation (IBRO). Malaysian Natural Product Society, The Islamic Manuscript Association (TIMA, United Kingdom), and History of Medicine in Southeast Asia (HOMSEA). I am also an associate member of Masharakat Pernaskahan Nusantara (MANASSA), an Indonesia-based organisation. In 2017, I became a founding member of Persatuan Filologi Malaysia (awaiting approval from Registrar of Society), and sits on the committee of a newly-formed Panitia Bertindak Perubatan Melayu, a non-governmental initiative. For my academic achievements, I bagged three awards at Kulliyyah level for the Best Supervisor Award (Masters student), the Best Supervisor Award (Graduate on Time) and the Best Researcher Award.
Area of Specialisation
Medical And Health ~ Medical And Health Sciences ~ Biomedical Sciences ~ Regenerative Medicine - Bone and neuro regeneration
Medical And Health ~ Medical And Health Sciences ~ Biomedical Sciences ~ Other Biomedical Sciences n.e.c. - Biofilm infection
Medical And Health ~ Medical And Health Sciences ~ Complementary/Alternative Medicine ~ Traditional Medicine and Natural Product (Including Development of Traditional and Herbal Medicine) - Drug delivery system
Social Science ~ Social Science ~ Anthropology ~ Medical Anthropology - Malay Medical Manuscript and Malay Healing Culture
Professional Membership
2013 - 2020: Member of Profesional Body / Association: (Member), Akademi Sains Islam Malaysia
2017 - 2017: Member of Profesional Body / Association: (Founding member), Malaysian Philological Association
2017 - 2019: Member of Profesional Body / Association: (Member), Malaysian Natural Product Association
2017 - 2017: Member of Profesional Body / Association: (Member), The Islamic Manuscript Association
2017 - 2020: Member of Profesional Body / Association: (Member), Malaysian Biomedical Science Society
Teaching Responsibilities
| | |
| --- | --- |
| ADULT LANGUAGE DISORDERS | 2020/2021 |
| ADVANCED HAEMATOLOGY | 2015/2016 2014/2015 2013/2014 |
| ADVANCED IMMUNOLOGY | 2021/2022 2020/2021 |
| ADVANCED PHARMACOLOGY | 2017/2018 |
| BASIC HAEMATOLOGY | 2020/2021 2016/2017 2015/2016 2014/2015 2013/2014 2012/2013 |
| BASIC IMMUNOLOGY | 2022/2023 2021/2022 2020/2021 2019/2020 2018/2019 2016/2017 2015/2016 2014/2015 2013/2014 |
| BASIC PATHOLOGY | 2018/2019 |
| BIOCHEMISTRY II | 2013/2014 |
| CLINICAL BIOCHEMISTRY | 2017/2018 2015/2016 2014/2015 2013/2014 |
| FINAL YEAR RESEARCH PROJECT 1 | 2019/2020 2018/2019 2016/2017 |
| FINAL YEAR RESEARCH PROJECT 2 | 2018/2019 2017/2018 |
| FOUNDATION PATHOLOGY | 2014/2015 |
| HAEMATOLOGY | 2019/2020 2018/2019 |
| HAEMATOLOGY AND ONCOLOGY | 2013/2014 |
| IMMUNOLOGY | 2013/2014 |
| IMMUNOLOGY AND HAEMATOLGY LABORATORY PRACTICES | 2020/2021 2019/2020 |
| IMMUNOLOGY AND HAEMATOLOGY LABORATORY PRACTICES | 2023/2024 2022/2023 2021/2022 2020/2021 |
| INTRODUCTION TO BIOMEDICAL LABORATORY SCIENCES | 2016/2017 2015/2016 2014/2015 2013/2014 |
| MEDICAL MICROBE | 2018/2019 |
| MICROBIOLOGY & IMMUNOLOGY | 2012/2013 |
| NANOMEDICINE | 2022/2023 2021/2022 2020/2021 |
| NANOMEDICINE IN HEALTHCARE | 2018/2019 2017/2018 2015/2016 2014/2015 |
| NATURAL PRODUCT & HERBAL MEDICINE | 2022/2023 2021/2022 2020/2021 2019/2020 |
| NEUROLOGY FOR SPEECH-LANGUAGE PATHOLOGY | 2021/2022 2017/2018 |
| NEUROPSYCHOLOGY FOR SPEECH-LANGUAGE PATHOLOGY | 2022/2023 2021/2022 2020/2021 2019/2020 2018/2019 |
| PATHOLOGY, HISTOPATHOLOGY & CYTOLOGY | 2014/2015 |
| PHARMACEUTICAL SCIENCE | 2022/2023 2021/2022 2020/2021 2019/2020 |
| PHYSIOLOGY 2 | 2017/2018 |
| PRINCIPLES OF MICROBIOLOGY | 2012/2013 |
| RESEARCH PROJECT 1 | 2021/2022 2020/2021 |
| RESEARCH PROJECT 2 | 2022/2023 2021/2022 2020/2021 |
| SPECIAL TOPICS IN BIOMEDICAL SCIENCES | 2022/2023 2021/2022 2020/2021 2019/2020 |
Research Projects
Completed
| | |
| --- | --- |
| 2022 - 2023 | Botanical Identification and Evaluation of Metabolite Profile of Labi-labi Leaves using Gas Chromatography-mass Spectrometry, Liquid Chromatography-mass Spectrometry, and Fourier Transformed-infra Red Spectroscopy |
| 2019 - 2023 | `Mati Putik? (Female Sexual Dysfunction): Formulation for Healing based on Malay Medical Manuscript Analysis |
| 2017 - 2021 | Therapeutic properties, remineralisation and mechanistic study of novel, nano-fusion antibiotic paste |
| 2016 - | Safety and Efficacy of Oral Emulsion and Implanted Beads of N. sativa-Gentamicin Antibiofilm Fusion for Osteomyelitis |
| 2016 - 2022 | Antibiofilm and remineralisation study of novel, nano-fusion antibiotic paste for periodontitis |
| 2014 - 2016 | Digitisation, Transliteration and Analysis of Kitab Ar-Rahmah, A Medical Text from Acheh |
| 2013 - 2017 | Fusion Prophetic Medicine (Honey) and Contemporary Medicine (Paracetamol) as a Future Greener Pharmaceutical |
| 2013 - 2016 | TRANS DISCIPLINARY PROGRAM: MAIN TITLE: FUSION CONCEPT BETWEEN CONTEMPORARY MEDICINE (GENTAMICIN) AND PROPHETIC MEDICINE (N.SAATIVA) FOR FUTURE 'GREENER' PHARMACEUTICAL Project Title:Effect of Gentamicin-N.Sativa Fusion Medicine on Osteoblast Cell Lines for Use in Osteo-Healing Applications |
| 2013 - 2015 | TRANS DISCIPLINARY PROGRAM: MAIN TITLE: FUSION CONCEPT BETWEEN CONTEMPORARY MEDICINE (GENTAMICIN) AND PROPHETIC MEDICINE (N.SAATIVA) FOR FUTURE 'GREENER' PHARMACEUTICAL Project Title: Characterisation of Physiochemical Properties and Compatibility Testing of Gentamicin-N-Sativa Fusion |
| 2013 - 2015 | TRANS DISCIPLINARY PROGRAM (TRGS): MAIN TITLE: FUSION CONCEPT BETWEEN CONTEMPORARY MEDICINE (GENTAMICIN) AND PROPHETIC MEDICINE (N.SAATIVA) FOR FUTURE 'GREENER' PHARMACEUTICAL Project Title:Microbial Inhibition and Biofilm Assay Study Against Osteomyelitic Infection Using New Gentamicin-N.Sativa Fusion Medicine |
On-Going
| | |
| --- | --- |
| 2023 - Present | SURVEY OF THE WAN MOHD SAGHIR'S COLLECTION AT KHAZANAH FATHANIYAH KUALA LUMPUR |
| 2023 - Present | Kajian Manuskrip Perubatan Melayu Pahang |
| 2022 - Present | Data Mining of Malay Medical Manuscripts and Construction of a Database of Malay Medicine With Interventions for Covid-19-like Symptoms As a Focus |
| 2022 - Present | E-Glosari Nadir Terminologi Perubatan Tradisional Melayu Sebagai Rawatan Alternatif Menerusi Pembangunan Dataset Perubatan Tradisional Berdasarkan Kerangka Etnosemantik-Perubatan |
| 2021 - Present | PREPARATION OF A CRITICAL EDITION OF KITAB TIB `MEL 090 KIT 07763?: A MALAY MEDICAL MANUSCRIPT FROM JOHOR |
| 2021 - Present | MALAY ETHNOMEDICINE FOR COVID-19 LIKE SYMPTOMS IN SELECTED MALAY MEDICAL MANUSCRIPTS |
| 2019 - Present | Medical Appraisal and Conservation of a 19th Century, Codex Unicus Nipah-leaf Malay Medical Manuscript At the Islamic Art Museum Malaysia |
| 2019 - Present | Formulation and characterisation of micronized Oroxylum indicum intended for hepatoprotective effect based on Malay Medical Manuscript |
| 2017 - Present | Doxycycline Nanoemulsion |
| 2015 - Present | Prototype Development of Halal, Eco-Friendly Doxycycline-N sativa eugenol (DNE) Fusion as a novel Treatment for Periodontitis |
Award & Recognition
| | | |
| --- | --- | --- |
| 01 Nov, 2016 | Best Researcher 2016 - Kulliyyah of Allied Health Sciences | KCDIO |
| 01 Nov, 2016 | Best Supervisor (GOT) - Kulliyyah of Allied Health Sciences | KCDIO |
| 01 Nov, 2016 | Best Supervisor Award 2016 - Kulliyyah of Allied Health Sciences | KCDIO |
Publications
Article
| | |
| --- | --- |
| 2022 | Fabrication, physicochemical and rheological characterisation of a drug-therapeutic oils (doxycycline hyclate-nigella sativa-eugenol) complex emulsion stabilised by lecithin and hydroxypropyl methylcellulose intended for delivery into periodontal pocket. Malaysian Journal of Medicine and Health Sciences, 18 (1) pp. 20-28 |
| 2022 | Review: exploring the potential of Nigella sativa for tooth mineralization and periodontitis treatment and its additive effect with doxycycline. IIUM Journal of Orofacial and Health Sciences, 3 (1) pp. 136-146 |
| 2022 | Review: exploring the potential of Nigella sativa for tooth mineralization and periodontitis treatment and its additive effect with doxycycline. IIUM Journal of Orofacial and Health Sciences, 3 (1) pp. 136-146 |
| 2022 | Tajul Muluk: a traditional Malay text of ethnobotany and ethnomedicine. Borneo Journal of Resource Science and Technology (BJRST), 12 (2) pp. 74-81 |
| 2021 | An insight into Malay medical manuscript MSS 4016 and typhoid rever remedies. Journal of Allied Health Sciences, 5 (5) pp. 2476-2496 |
| 2021 | Ancient remedies for coughs and cough-related symptoms: analysis from Malay medical manuscripts. International Journal of Allied Health Sciences, 5 (5) pp. 2425-2461 |
| 2021 | Breastfeeding challenges: data mining on Malay formulation and practice as recommended in the Malay medical manuscripts. International Journal of Allied Health Sciences, 5 (5) pp. 2462-2475 |
| 2021 | Finding cures for the emerging yaws: analysis of Kitab Tib Muzium Terengganu and MSS1292. International Journal of Allied Health Sciences, 5 (5) pp. 2497-2513 |
| 2021 | Gum disease treatment fuses old with new. Asia Research News, 3 February 2021 () pp. |
| 2021 | Issues in halal pharmaceuticals. The Health, 4 (36) pp. 8-9 |
| 2021 | Issues in halal pharmaceuticals. The Health, November 2021 () pp. 9-9 |
| 2021 | Malay medicinal knowledge on a nipah-leaf (Nypa fruiticans) manuscript: a descriptive study. International Journal of Allied Health Sciences, 5 (5) pp. 2386-2395 |
| 2021 | Medical Ahadith in of Al-Raniri's Bustan Al-Salatin Chapter 7 Fasl 3. International Journal of Allied Health Sciences, 5 (5) pp. 2364-2385 |
| 2021 | Sakti index: towards scientific evaluation of Malay medical manuscripts. International Journal of Allied Health Sciences, 5 (5) pp. 2351-2363 |
| 2021 | Treatment formulations for 'resdung' in Malay medical manuscript, MS 699. Journal of Allied Health Sciences, 5 (5) pp. 2425-2461 |
| 2021 | Treatments of Eye Diseases in Malay Medical Manuscript Ramuan Obat EAP153/9/4. Journal of Al-Tamaddun, 16 (1) pp. 27-45 |
| 2020 | Poly(trimethylene carbonate-co-caprolactone): An emerging drug delivery nanosystem in pharmaceutics. Biomaterials and Biomechanics in Bioengineering,, 5 (1) pp. 65-86 |
| 2019 | Knowledge, attitude and practice of Malaysian public university students on viral hepatitis. Advances in Humas Biology, 9 (1 (Jan-Apr)) pp. 46-53 |
| 2019 | The knowledge, attitude, and practice regarding pap smear, cervical cancer, and human papillomavirus among women attending a mother and child health clinic in Kuantan, Malaysia. Indian Journal of Medical and Paediatric Oncology, 40 (2) pp. 193-200 |
| 2018 | A pilot survey on knowledge, attitude and practice towards the Islamisation of knowledge as perceived by the staff of Kulliyyah of Allied Health Sciences, International Islamic University Malaysia. The International Medical Journal Malaysia, 17 (Special issue 1) pp. 77-82 |
| 2018 | Comparative assessment of plasmid DNA delivery by encapsulation within or adsorbed on poly (D, L-lactide-co-glycolide) nanoparticles. Tropical Journal of Pharmaceutical Research, 17 (1) pp. 1-10 |
| 2018 | Knowledge, attitude and practice on the Islamic Perspective Slots (IPS) in biomedical science curriculum among biomedical science students of International Islamic University Malaysia. International Medical Journal of Malaysia, 17 (Special issue 2) pp. 71-80 |
| 2018 | Topical co-delivery of indomethacin and nigella sativa L. essential oil in poly-cappa-caprolactone nanoparticles: in vitro study of anti-inflammatory activity. International Journal of Advanced Research, 6 (4) pp. 801-816 |
| 2017 | Comparative assessment of poly (D, L-lactide-co-glycolide) nanoparticles modified by either cetyltrimethylammonium bromide or chitosan for plasmid DNA adsorption. Tropical Journal of Pharmaceutical Research, 16 (10) pp. 2315-2324 |
| 2017 | Screening the influencing factors of gentamicin-N. sativa oil emulsions (GNE) characteristic using Plackett-Burmann design (PBD). International Journal of Allied Health Sciences, 1 (1 Special Issue: Enhancing Academic and Research Quality) pp. 1-1 |
| 2016 | Makkah and medicine in the late Ottoman period from a Malay medical manuscript. Journal of the International Society of the History of Islamic Medicine, 14-15 (27-28-29-30) pp. 146-153 |
| 2016 | Spectrophotometric determination of gentamicin loaded PLGA microparticles and method validation via ninhydrin-gentamicin complex as a rapid quantification approach. Journal of Applied Pharmaceutical Science, 6 (1) pp. 7-14 |
| 2015 | Conference Report: International conference on Malay medical manuscripts 2015. Intellectual Discourse, 23 (2) pp. 323-325 |
| 2015 | Confocal laser scanning microscope analysis on post-biofilm assessment of biofilmproducing osteomyelitic staphylococcus aureus treated with new gentamicin-nigella sativa fusion emulsion (GNFE). Malaysian Journal of Microscopy, 11 () pp. 68-73 |
| 2015 | In vitro cytotoxic activity of ferula assafoetida on osteosarcoma cell line (Hos crl). Jurnal Teknologi, 77 (3) pp. 7-11 |
| 2015 | Isolation of the biofilm producing bacteria from osteomyelitis patients at Hospital Tengku Ampuan Afzan (HTAA), Kuantan. Malaysian Journal of Microbiology, 11 (4) pp. 317-323 |
| 2015 | Method development and validation using UV spectrophotometry for Nigella sativa oil microparticles quantification. Journal of Applied Pharmaceutical Science, 5 (9) pp. 082-088 |
| 2015 | Stability testing of oil-in-water emulsion of Syzygium aromaticum (clove). Journal of Pharmacological and Toxicological Investigations, 1 (1) pp. 8-14 |
| 2014 | Formulation and stability testing of Gentamicin-N. sativa fusion emulsions for osteo-healing application. International Journal of Pharmacy and Pharmaceutical Sciences, 6 (11) pp. 171-176 |
| 2014 | Preparation and characterization of nigella sativa microemulsions. International Journal of Pharmacy and Pharmaceutical Sciences, 6 (9) pp. 485-489 |
| 2014 | Preparation and characterization of nigella sative microemulsions. International Journal of Pharmacy and Pharmaceutical Sciences, 6 (9) pp. 485-489 |
| 2012 | Cresyl violet staining to assess neuroprotective and euroregenerative effects of Haruan traditional extract against eurodegenerative damage of ketamine. International Journal of Pharmacy and Pharmaceutical Sciences, 4 (4) pp. 163-168 |
| 2012 | Therapeutic potential of the haruan (Channa striatus) : from food to medicinal uses. Malaysian Journal of Nutrition, 18 (1) pp. 125-136 |
| 2011 | Neuroregenerative property of haruan (Channa striatus spp.) traditional extract. Jurnal Intelek, 6 (1) pp. 77-83 |
Conference or Workshop Item
| | |
| --- | --- |
| 2022 | Covid-19 & Malay medicine: is there a potential cure?. In: Global Conference on Evidence-based Traditional Medicine, |
| 2022 | Knowledge, attitude and perception of traditional Malay medicine practitioners of Malaysia on COVID-19. In: International Conference on Medical Sciences, |
| 2022 | Malay ethnomedicine for Covid-19-like-symptoms from Kitab Tib Terengganu. In: 21st International Congress of International Society for Ethnopharmacology, |
| 2022 | Sejarah dan manuskrip perubatan Melayu. In: Persidangan Perubatan Tradisional Melayu Nusantara, |
| 2022 | The effect of mucoadhesives hydroxypropyl methylcellulose (HPMC) and carbopol 934 on doxycyclin-Nigella sativa-eugenol (DNE) formulation. In: International Conference on Medical Science, |
| 2021 | Hepatoprotective effect of paracetamol-honey suspension. In: International Conference on Traditional Medicine (ICTM), |
| 2020 | Pengurusan Covid-19 di Malaysia: melombong data dari manuskrip perubatan Melayu. In: Webinar Serantau Pandemik COVID-19, |
| 2019 | Perbandingan ringkas isi manuskrip perubatan Melayu & sains kontemporari. In: Seminar Etnosains Melayu, |
| 2018 | Cancer cure in selected Malay medical manuscripts. In: International Conference on Malay Medical Manuscripts 2018, |
| 2018 | Jaringan hubungan ilmuwan perubatan Melayu: satu pemetaan awal berdasarkan manuskrip-manuskrip perubatan Melayu. In: International Conference on Malay Medical Manuscripts 2018, |
| 2018 | Malay medical manuscript relevance to modern society. In: Konferen Perubatan Herba Melayu, |
| 2018 | Sari segala ubat: Borneo's medical manuscript. In: International Conference on Malay Medical Manuscripts 2018, |
| 2017 | Antimicrobial, remineralising and protective effects of doxycycline-n. Sativa-eugenol (DNE) emulsion for peridontitis. In: 1st International Congress on Biomedicine, |
| 2017 | FUSION CONCEPT BETWEEN CONTEMPORARY MEDICINE AND NATURAL PRODUCTS: A NEW PARADIGM IN THE DESIGN OF SAFER MEDICINE. In: FAST (FoRSD - AHS-Shajarah - Teh Tarik), |
| 2017 | In-vitro release profile of anti-periodontitis doxycycline hyclate emulsion. In: 2nd International Anatomical and Biomedical Scientific Conference 2017 (IABS), |
| 2017 | Nanotechnology for fabrication of nanoparticles and nanoemulsion. In: Seminar & Workshop Nanoteknologi 2017, |
| 2016 | Characterization and evaluation of analgesic and antipyretic activities of paracetamol honey suspension (PHS) in rats. In: 1st Asia Conference on Pharmaceutical Science, |
| 2016 | Compatibility study between paracetamol and pharmaceutical excipients used in liquid dosage forms. In: International Conference on Industrial Pharmacy (2nd ICIP 2016), |
| 2016 | Development and optimization of gentamicin-Nigella sativa oil emulsion (GNE) using central-composite design approach. In: 1st Asia Conference on Pharmaceutical Science, |
| 2016 | Fabrication of gentamicin and N. sativa oil loaded PLGA microspheres and the comparison of extended release profile between powdered and compressed forms. In: International Conference on Industrial Pharmacy (2nd ICIP 2016), |
| 2016 | In-vitro test of gentamicin-nigella sativa microspheres as novel drug delivery system for osteomyelitic treatment. In: 1st Asia Conference on Pharmaceutical Science, |
| 2016 | Malay medical manuscript and Islamic, halal pharmaceuticals. In: Pharma+Bio Asia 2016, |
| 2016 | Optimisation of culture method for identification of osteomyelitic biofilm-producing strains. In: 3rd Pan Asian Biomedical Science Conference 2016, |
| 2015 | Antibiotic-Nigella Sativa Fusion (ANF) as a novel approach intended for the treatment against bacteria forming biofilm in osteomyelitis. In: Eurobiofilms 2015: Fourth European Congress on Microbial Biofilms, |
| 2015 | Confocal laser screening microscope analysis on post-biofilm assessment of biofilm-producing osteomyelitic staphylococcus aureus treated with new Gentamicin-nigella sativa Fusion Emulsion (GNFE). In: 24th Scientific Conference of The Microscopy Society of Malaysia (SCMSM 2015), |
| 2015 | Dar al-'Ishqi: the medicinal river of Aceh. In: International Conference on Malay Medical Manuscripts 2015, |
| 2015 | Ilmu anatomi dalam naskhah perubatan Aceh. In: International Conference on Malay Medical Manuscripts, |
| 2015 | Orang Melayu dan Turki Uthmaniyyah: satu sorotan dari naskah perubatan Melayu. In: International Conference On Nusantara Manuscript, |
| 2015 | Pathophysiology of musculoskeletal infection. In: Seminar on Musculoskeletal Infection 2015, |
| 2015 | The potential of novel gentamicin-black seed oil (GBSO) fusion emulsion in treating biofilm infection . In: Eurobiofilms 2015: Fourth European Congress on Microbial Biofilms, |
| 2014 | Arab sources in Malay medical texts. In: The 5th International Conference on the History of Medicine in Southeast Asia, |
| 2014 | Characterization study of inggu (ferula asafetida) resin. In: The 5th Malaysian Symposium on Biomedical Science 2014, |
| 2014 | Compatibility characterization of Gentamicin-Nigella sativa fusion as a future greener pharmaceutical intended for ortheopaedic infection. In: 1st International Conference on Industrial Pharmacy, |
| 2014 | Construction of in vitro Blood-Brain Barrier (BBB) model using MDCK-1 cell line . In: K.A.H.S. Research Week 2014, |
| 2014 | Formulation and stability testing of gentamicin-Nigella sativa emulsions for osteo-healing application . In: 1st International Conference of Industrial Pharmacy (ICIP 2014), |
| 2014 | In vitro antimicrobial effect of Gentamicin-N.sativa fusion emulsion against biofilm producing strain S.aureus, P.aeruginosa and S.epidermidis . In: 1st International Conference on Industrial Pharmacy, |
| 2014 | Makkah and medicine in the late 19th century from a Malay medical treatise . In: The 6th International Congress of the International Society for the History of Islamic Medicine, |
| 2014 | Medical manuscripts in the Malay archipelago: reclaiming heritage, Islamising knowledge . In: 6th International Congress of the International Society for the History of Islamic Medicine 2014, |
| 2014 | Preparation and characterization of gentamicin-nigella sativa oil fusion microemulsions for future greener pharmaceutical. In: International Conference on Natural Products 2014, |
| 2014 | Screening of Muraya koenigii, Ocimum basilicum and Jasminum sambac for identification of coumarin and its derivatives. In: International Health Conference IIUM (IHCI) 2014, |
| 2014 | Stability of inggu (ferula asafetida) in different excipients. In: 5th Malaysian Symposium on Biomedical Science 2014, |
| 2014 | Stability testing of oil-in-water (o/w) emulsion of Szygium aromaticum (Cloves). In: 5th Malaysian Symposium on Biomedical Science 2014, |
| 2014 | Surveys of Malay medical manuscripts collection in Luzon, Sumatera and Singapore. In: K.A.H.S. Research Week 2014, |
| 2014 | Synergistic effects of new gentamicin-N.sativa emulsion against gentamicin-resistant, biofilm bacteria of osteomyelitis . In: 15th Asia-Pacific Congress on Clinical Microbiology and Infection, |
| 2014 | The inclusion of Philosophy of Science (PoS) in science curriculum at Malaysian public universities. In: K.A.H.S. Research Week 2014, |
| 2013 | Assessment of behavioural effects following treatment with haruan traditional formulation in brain-damage induced Sprague dawley rats. In: 9th International Conference on Cognitive Science (ICCS 2013), |
| 2013 | Kedudukan kitab mujarrobat al fawaid sebagai karya perubatan melayu. In: Seminar Serantau Kajian Manuskrip Melayu dan Kearifan Tempatan, |
Book
Book Section
Monograph