Staff Directory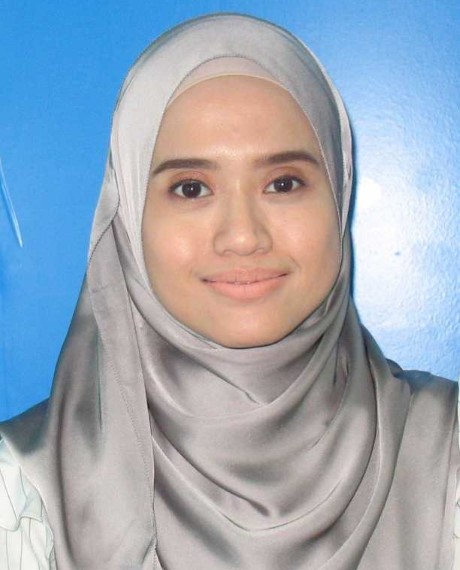 Academic Qualification
Doctor of Philosophy in Information Sciences - Doctor of Philosophy, Universiti Malaya (UM)
Master in Information System - Masters Degree, Universiti Teknologi Malaysia (UTM)
Bachelor in Computer Science - Bachelor Degree, Universiti Teknologi Malaysia (UTM)
Zahidah Binti Zulkifli (Ts. Dr.)
Assistant Professor
IIUM Gombak Campus
KULLIYYAH OF INFORMATION AND COMMUNICATION TECHNOLOGY

Other's position:
Head, Kulliyyah of Information and Communication Technology
---
zahidahz@iium.edu.my
5670
Expert Profile
Dr. Zahidah Zulkifli started her career as an IT executive in Ambank (M) Berhad in 2007 after graduated her Master degree (IT Management) in 2007. She then being awarded a Fellowship Programme under SKIM LATIHAN AKADEMIK BUMIPUTRA (SLAB), Ministry of Higher Education (MOHE), 2008 to further her study in PhD.   Starting her PhD in 2009 and finished in 2013. Her PhD research was selected as one of 5 recipients in Malaysia for MIMOS Prestigious Award 2013. She also won 2 medals for her PhD research (bronze & silver) in IRIIE 2014 organized by IIUM. Several journal papers for her PhD research were accepted to publish and 2 of them were indexed by ISI. One of the papers was selected as the Department Best Indexed Journal Article in IRIIE 2015. In 2018, she has been awarded The Most Promising Academician for Kulliyyah Level, IIUM Quality Day 2018, followed by The Most Promising Academician for University Level in 2020 and she has been nominated in the category 
of Anugearah Akademik Harapan in Anugareh Akademik Negara (ANN) 2021. 
  She returned to KICT in April 2013 an appointed as an assistant professor. She started teaching Systems Analysis and Design followed by Management Information System, Business Fundamentals, Knowledge Management and Methodologies for Systems Development.    She is a 
Graduate Technologist of Malaysia Board of Technologists (MBOT) 2019, 
IEEE, Membership, since 2013, (International), a member in Persatuan Capaian Maklumat dan Pengurusan Pengetahuan (PECAMP), since 2018, (International) and a member of Malaysian Association of Information Systems (MyAIS), since 2018.   Dr Zahidah secured several numbers of grants as principal investigator and co-investigator. Starting with UMRG (University Malaya Research Grant) for her PhD research. After graduating, she joined TRGS and Myra Grant as co-investigator. In 2014, she managed to secure a national grant (RAGS) and became the principal investigator and it is now completed. In January 2019, she secured another national grant (FRGS) as a principal investigator and she has grant collaborations with other universities and government agency such as Universiti Kebangsaan Malaysia and The Ministry of Women, Family and Community Development Malaysia. Recently, she has been awarded as one of the recipients for the Top Researchers with the highest amount of grants received for 2019-2021 in IIUM     
Dr. Zahidah is now doing research under Information Systems, Internet, & Governance Research unit and Information Assurance & Security Research Unit. Her area of research interest covers digital library, research methodology and design, online database system, system technology and development and online education and ontology
Area of Specialisation
ICT ~ Information, Computer And Communications Technology (ICT) ~ ICT Applications ~ Education - Digital Library
ICT ~ Information, Computer And Communications Technology (ICT) ~ Information Systems ~ Management Informtaion System
ICT ~ Information, Computer And Communications Technology (ICT) ~ ICT Applications ~ Teleworking
Economics, Business And Management ~ Economics, Business And Management ~ Management ~ Management Information System
Professional Membership
2018 - 2020: Member of Profesional Body / Association: (Member), Information Retrieval and Knowledge Management Society
2020 - 2021: Member of Profesional Body / Association: (Professional Technologist), Malaysia Board of Technologies (MBOT)
2020 - 2021: Member of Profesional Body / Association: (Member), Institute of Electrical and Electronics Engineers (IEEE)
2022 - 2023: Member of Profesional Body / Association: (SEBAGAI AHLI JAWATANKUASA KECIL MyAIS (JAWATANKUASA TEKNOLOGI)), MyAIS (Association for Information Systems - Malaysian Chapter)
Teaching Responsibilities
| | |
| --- | --- |
| BUSINESS FUNDAMENTALS | 2020/2021 2019/2020 2018/2019 2017/2018 |
| FIELDWORK | 2022/2023 2021/2022 |
| FINAL YEAR PROJECT 1 | 2019/2020 |
| FINAL YEAR PROJECT I | 2021/2022 2020/2021 2017/2018 2016/2017 2015/2016 2014/2015 2013/2014 |
| FINAL YEAR PROJECT II | 2021/2022 2020/2021 2019/2020 2017/2018 2016/2017 2015/2016 2013/2014 |
| INDUSTRIAL ATTACHMENT | 2017/2018 2016/2017 2015/2016 2014/2015 2013/2014 |
| KNOWLEDGE MANAGEMENT PRACTICES AND APPLICATIONS | 2022/2023 2021/2022 2020/2021 |
| MANAGEMENT INFORMATION SYSTEM | 2014/2015 |
| METHODOLOGIES FOR SYSTEM DEVELOPMENT | 2022/2023 2021/2022 |
| SYSTEM ANALYSIS AND DESIGN | 2023/2024 2020/2021 |
| SYSTEMS ANALYSIS AND DESIGN | 2019/2020 2018/2019 2017/2018 2016/2017 2015/2016 2013/2014 |
Research Projects
Completed
| | |
| --- | --- |
| 2019 - 2022 | The Development of Cybersecurity Awareness Model using CTC ? Chaos Theory of Careers for Secondary Schools. |
| 2018 - 2022 | Ontology Model in Analyzing Ethical Issues Based on Ibnu Khaldun's Thoughts. |
| 2014 - 2017 | Modeling Searching Behavior Among Undergraduate Student |
On-Going
| | |
| --- | --- |
| 2021 - Present | Comparative Analysis of Hazardous Waste (Face Masks) Management Practices During COVID-19 Outbreak in Japan and Malaysia |
| 2018 - Present | A Model Development for Empowering Women's Skills in Government Sector: Towards the Fourth Industrial Revolution |
| 2013 - Present | True Novelty Rules: Malik Bennabi's Ruler Based Patent Discovery System for Islamic Finance and Banking |
Award & Recognition
| | | |
| --- | --- | --- |
| 23 Nov, 2020 | Gold Medal - 3rd International Innovation, Invention, and Design Competition 2020 (ICON 2020) | International |
| 09 Jul, 2020 | Most Promising Academician (Science and Technology), IIUM Takrim Day 2020 - International Islamic University Malaysia | University |
| 19 Nov, 2019 | Best Paper Award - MyAIS (Association for Information Systems a?? Malaysian Chapter) | International |
| 30 Oct, 2019 | Best Paper Award - 7th International Conference on Cyber and IT Service Management (CITSM 2019) | International |
| 22 Sep, 2019 | Gold Medal - iCE-Cinno 2019 (International Competition and Exhibition on Computing Innovation 2019) | International |
| 22 Sep, 2019 | Silver Medal - iCE-Cinno 2019 (International Competition and Exhibitions on Computing Innovations 2019) | International |
| 22 Sep, 2019 | Special Award - iCE-Cinno 2019 (International Competition and Exhibition on Computing Innovation 2019) | International |
| 30 Aug, 2019 | Department Best Indexed Journal Articles - IIUM Celebrating Research Excellence and Achievement Month (CREAM) 2015 - International Islamic University Malaysia | University |
| 30 Aug, 2018 | The Most Promising Academician for Kulliyyah Level, IIUM Quality Day 2018 - Quality Day, International Islamic University Malaysia | KCDIO |
| 29 Apr, 2017 | Bronze Medal - International Intellectual Exposition IIEX 2017 - Malcourse | International |
| 30 Jul, 2014 | Silver Medal - IRIIE 2014 - International Islamic University Malaysia | University |
| 20 Jul, 2014 | Bronze Medal, IRIIE 2014 - International Islamic University Malaysia | University |
| 31 Oct, 2013 | MIMOS Prestigious Award 2013 - MIMOS | National |
Publications
Article
| | |
| --- | --- |
| 2022 | Connexion@DLIS; The DLIS 30th Anniversary. KICT Newsletter Special Issues, July 2022 () pp. |
| 2022 | Connexion@DLIS; The DLIS 30th Anniversary. KICT Newsletter Special Issues, () pp. |
| 2022 | Factors influencing effectiveness of e-learning systems among universities during the Covid-19 pandemic: a systematic literature review. Journal of Education and Social Sciences, 21 (1) pp. 22-31 |
| 2021 | Cues to deception in Islamic websites text-based content and design: a systematic literature review. International Journal on Perceptive and Cognitive Computing (IJPCC), 7 (1) pp. 118-124 |
| 2021 | Cybersecurity awareness mobile apps for secondary school students: letsecure. Journal of Information Systems and Digital Technologies, 3 (2) pp. 94-108 |
| 2021 | Identifying the ethical issues in Twitter: a knowledge acquisition for ontology. Malaysian Journal of Computer Science, 2021 (Special Issue 2) pp. 101-115 |
| 2020 | A systematic literature review of cyber security education models' implementations. Malaysian Journal of Youth Studies, Edisi Khas 1 (1) pp. 1-20 |
| 2020 | Cyber security awareness among secondary school students in Malaysia. Journal of Information Systems and Digital Technologies, 2 (2) pp. 28-41 |
| 2020 | Healthy mind application (HEMA) based on cognitive behavioural therapy (CBT) framework. 3rd International Innovation, Invention and Design 2020 (ICON 2020) - Extended Abstract Book, () pp. 180-183 |
| 2020 | The antecedent of trust and satisfaction in e-procurement. International Journal of Solid State Technology, 63 (3) pp. 1225-1236 |
| 2020 | The prediction of earthquake building structure strength: modified k-nearest neighbour employment. Indonesian Journal of Electrical Engineering and Informatics (IJEEI), 8 (4) pp. 733-745 |
| 2019 | Library online database system (LODS) for undergraduate students to support studies and research: the users evaluation. Journal of Information Systems and Digital Technologies, 1 (1) pp. 31-46 |
| 2019 | The effect of information seeking behavior on online database usage among the undergraduate students. International Review of Applied Sciences and Engineering, 10 (2) pp. 193-206 |
| 2019 | User acceptance model for assessing trust on electronic transaction succession. International Journal of Integrated Engineering, 11 (5) pp. 204-210 |
| 2018 | Ontology for facebook in relation to Ibn Khaldun ethics: a systematic review. The Turkish Online Journal of Design, Art and Communication - TOJDAC, September 2018 Special Edition (51) pp. 1107-1114 |
| 2016 | Library online database system for undergraduate students. Indian Journal of Science and Technology, 9 (34) pp. 1-10 |
| 2015 | Library online database system for undergraduate students. ARPN Journal of Engineering and Applied Sciences, 10 (23) pp. |
| 2014 | A collaborative e-workspace for digital library of Malay manuscripts. International Journal of Education and Information Technology, 4 (4) pp. 368-372 |
| 2014 | Malay philologists' acceptance of an e-workspace to support teaching, learning and researching manuscripts. Malaysian Journal of Library and Information Science, 19 (3) pp. 67-83 |
| 2011 | Exploring the needs of Malay manuscript studies community for an e-learning platform. Malaysian Journal of Library & Information Science, 16 (3) pp. 32-47 |
Conference or Workshop Item
| | |
| --- | --- |
| 2022 | Ontology of social networking sites related to Ibn Khaldun's thoughts: evaluation approaches. In: International Conference of Ummah (ICU) 2022, |
| 2022 | Pendekar Siber: empowering young people to combat cyber threats. In: International Conference on Cyber Resilience (ICCR) 2022, |
| 2021 | "E-Bazaar" IIUM. In: 4th Digitalized International Invention, Innovation and Design 2021, |
| 2021 | Cybersecurity awareness mobile app for secondary school students: LetSecure. In: 4th Digitalized International Invention, Innovation and Design 2021, |
| 2021 | Extracting Tweets Using R in The Context of Ethical Issues. In: 5th International Conference on Information Retrieval and Knowledge Management, CAMP 2021, |
| 2021 | Factors influencing effectiveness of e-learning systems among universities during the Covid-19 pandemic: a systematic literature review. In: Persidangan Kependudukan Kebangsaan 2021 (PERKKS 2021), |
| 2021 | Parents' roles in mitigating cyber threats to children in the new norm. In: Persidangan Kependudukan Kebangsaan (PERKKS 21), |
| 2021 | Public key encryption in the cloud computing environments: trust and untrust. In: 2021 9th International Conference on Cyber and IT Service Management (CITSM), |
| 2019 | E-procurement success factors measurement in Indonesia: a trust-based formation model. In: 7th International Conference on Cyber and IT Service Management, CITSM 2019, |
| 2019 | Expressed breast milk ( EBM );finder mobile application. In: "International Competition and Exhibition on Computing Innovation 2019", |
| 2019 | Factors that affect the e-government procurement trust in Indonesia. In: 2018 6th International Conference on Cyber and IT Service Management (CITSM 2018), |
| 2019 | Ibn Khaldun's thoughts towards the IR4.0; the significance & relevancies. In: Seminar Nasional Fakultas Sains dan Teknologi, |
| 2019 | Introduction to blockchain: how it works and the applications. In: Bengkel Blockchain, |
| 2019 | Ontology for ethical issues in social networking site based on Ibn Khaldun's thoughts. In: International Competition and Exhibition on Computing Innovation 2019 ( ICE- CINNO 2019 ), |
| 2019 | Prediction of learning disorder: a-systematic review. In: "6th International Conference on Advances in Visual Informatics, IVIC 2019", |
| 2019 | Social media entrepreneurship from Islamic perspectives. In: Seminar Nasional: Membangun Peradaban Islam di Era Industri 4.0 dengan Sains dan Teknologi, |
| 2019 | Systematic literature review of prediction techniques to identify work skillset. In: "6th International Conference on Advances in Visual Informatics, IVIC 2019", |
| 2019 | The factors that influence the reading habit among Malaysian: a systematic literature review. In: "6th International Conference on Advances in Visual Informatics, IVIC 2019", |
| 2018 | Exploring Ibn Khaldun's thoughts on the ethical issues from social networking sites. In: 2018 International Conference on Information and Communication Technology for the Muslim World (ICT4M), |
| 2018 | Identifying cues to deception in Islamic websites text-based content and design. In: 2018 International Conference on Information and Communication Technology for the Muslim World (ICT4M), |
| 2018 | Information searching behavior among undergraduate student towards Online database usage. In: 4th Visual Informatics International Seminar (VIIS 2018), |
| 2018 | Pembangunan aplikasi mudah alih berdasarkan cadangan model ramalan untuk mengenalpasti kemahiran wanita di era revolusi perindustrian ke-empat (Industri 4.0). In: Rampai Penyelidik Siri 6: STEM Untuk Komuniti, |
| 2018 | The effectiveness of development skills plan framework for learning disabilities children: a systematic literature review. In: 5th International Congress on Information Science and Technology (CiSt) 2018, |
| 2017 | Trust, risk and public key infrastructure model on e-procurement adoption. In: 2017 5th International Conference on Cyber and IT Service Management, |
| 2016 | SAO extraction on patent discovery system development for Islamic finance and banking. In: 6th International Conference on Information and Communication Technology for the Muslim World (ICT4M 2016), |
| 2016 | Structure extraction and keyword-based filtering for applying Malik Bennabi's ruler on intellectual property of Islamic finance and banking. In: 4th International Conference on Islamic Applications in Computer Science and Technologies (IMAN 2016), |
| 2016 | System architecture conceptual for applying Malik Bennabi's ruler on intellectual property of Islamic finance and banking. In: 2016 6th International Conference on Information and Communication Technology for The Muslim World (ICT4M 2016), |
| 2016 | System architecture for applying Malik Bennabi's ruler on intellectual property of Islamic finance and banking. In: 6th International Conference on Information and Communication Technology for the Muslim World (ICT4M 2016), |
| 2016 | Undergraduate students acceptance of library online database system to support studies and research. In: 6th International Conference on Information and Communication Technology for the Muslim World (ICT4M 2016), |
| 2016 | Utilizing online database system among undergraduate students. In: Academics World 17th International Conference, |
| 2010 | Exploring the processes and problems in teaching, learning and researching Malay manuscripts. In: 3rd International Conference on Libraries, Information and Society (ICoLIS) 2010, |
Book
Book Section