Staff Directory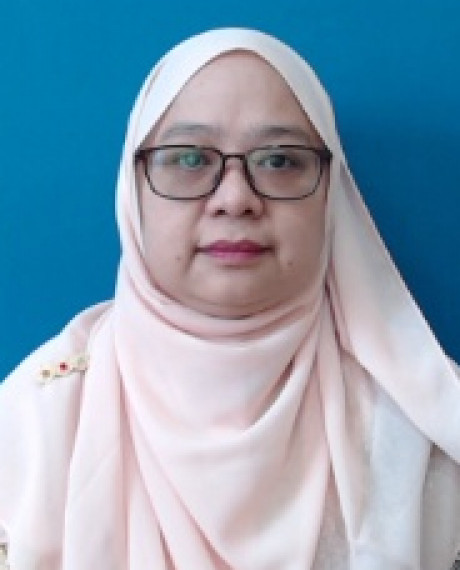 Academic Qualification
Doctor of philosophy - Doctor of Philosophy, Universiti Malaya (UM)
Master of Nursing Science - Masters Degree, Institute of Nursing, Yangon
Nursing Science - Bachelor Degree, Institute of Nursing, Yangon
Diploma in Teaching English to Speakers of Other Languages - Diploma, London Teacher Training College
Post Graduate Certificate in Teaching Methodology - Certificate, Asia Metropolitan University
Khin Thandar Aung
Lecturer (PTH)
IIUM Kuantan Campus
KULLIYYAH OF NURSING
---
Expert Profile
Khin Thandar Aung graduated from University of Nursing, Yangon, Myanmar with Bachelor in Nursing science(BNSc) in 1998. Then she worked as a staff nurse in Private medical Centre in Myanmar and then she worked as a clinical instructor/local preceptor in Nursing training School of Yangon General Hospital (YGH) in Myanmar. She obtained Master in Nursing Science (MNSc) from University of Nursing, Yangon, Myanmar with specialty in gynaecology-oncology field in 2006. Then, she worked as a lecturer for 10 years in University of Nursing, Mandalay, Myanmar. Then, she worked as a clinical instructor in Asia Metropolitan University for 2 years in Malaysia. At the same time she studied post graduate certificate in teaching methodology (PGTM) in this University. After that, she joined Kulliyyah of Nursing, IIUM as a lecturer in Medical Surgical Nursing Department. She obtained the Diploma in Teaching English to Speakers of Other Languages (TESOL) from United Kingdom in 2016.
Recently, she is a lecturer in Critical Care Nursing Department, Kulliyyah of Nursing, IIUM.
Dr. Khin Thandar Aung is a distinguished academic and researcher who has recently earned her Ph.D. from the Faculty of Education at the University of Malaya, Malaysia. Her specialization lies in instructional design within the realm of e-learning, a field of paramount importance in the digital age.
Currently, Dr. Khin holds the position of a nursing lecturer at the Critical Care Nursing Department within the Faculty of Nursing at the International Islamic University Malaysia (IIUM). Her role at IIUM underscores her commitment to nurturing the next generation of healthcare professionals with a focus on critical care, where her expertise and knowledge are invaluable.
Dr. Khin's prolific research career is marked by an impressive body of work, comprising over 40 publications including book and chapter in book. Her contributions to academia and healthcare have not gone unnoticed, with her work being cited over 200 times. This remarkable impact is reflected in her publication h-index of 8, attesting to the significance and influence of her research within her field.
In addition to her research endeavors, Dr. Khin Thandar Aung is actively engaged in the scholarly community. She serves as an editorial board member and a diligent reviewer for several esteemed journals. Her dedication to advancing the field of nursing and e-learning through research and academic contributions is a testament to her commitment to excellence in education and healthcare.   
Area of Specialisation
Medical And Health ~ Medical And Health Sciences ~ Nursing ~ Other Nursing n.e.c.
Teaching Responsibilities
| | |
| --- | --- |
| THEORY, ETHICS AND PROFESSIONALISM IN NURSING | 2023/2024 |
Research Projects
Completed
| | |
| --- | --- |
| 2018 - 2021 | Knowledge Transfer Program to School Teachers on CPR and Automated External Defibrillator (AED) for Educating Students Towards Increasing the Cardiac Arrest Survival Rates |
| 2016 - 2019 | Exploring Nurses' Knowledge, Attitude, Practices and Experiences During Flood Disaster Affected East Coast Region of Malaysia |
On-Going
| | |
| --- | --- |
| 2021 - Present | Development of Communication at Risk During Global Health Emergencies Module for Continuing Nursing Education Using MOOC |
| 2021 - Present | A Study on Students and Key Stakeholders' Expectation and The Effectiveness of IIUM Post Basic Nursing Program |
| 2016 - Present | Attitude of Critical Care Personnel Towards Family Presence During Resuscitation |
| 2015 - Present | Intensive Care Nursing and Outreach Research Unit (ICN & ORU) |
Award & Recognition
| | | |
| --- | --- | --- |
| 17 Oct, 2022 | Best Research Award - kulliyyah of Nursing | KCDIO |
Publications
Article
| | |
| --- | --- |
| 2023 | Development of MOOC module on risk communication in global health emergencies for nurses. Medicine and Health, 18 (1 (Suppl)) pp. 31-31 |
| 2023 | Evaluating the readiness of nurses for massive open online courses (MOOCs) in continuing nursing education. Journal of Contemporary Social Science and Education Studies (JOCSSES), 3 (1) pp. 1-15 |
| 2023 | Exploring the needs for developing mooc module on risk communication in global health emergencies for continuing nursing education programme: a qualitative study. Borneo Journal of Medical Sciences (BJMS), 17 (2) pp. 4-17 |
| 2023 | Preparedness for the future pandemic: understanding the impacts of risk perception in public health emergencies. The Malaysian Journal of Nursing, 14 (4 (April 2023)) pp. 192-196 |
| 2022 | Massive Open Online Course (MOOC) in Continuous Nursing Education (CNE): contributions and challenges: a review. IIUM Medical Journal Malaysia (IMJM), 21 (2) pp. 29-34 |
| 2021 | Critical care nurses' knowledge and practices on ventilator-associated pneumonia. International Archives of Nursing and Health Care, 7 (3) pp. 1-5 |
| 2020 | Emergency preparedness: supporting continuity of teaching and learning in nursing education (a mini review). International Journal of Advanced Research in Education and Society, 2 (3) pp. 41-45 |
| 2020 | Examining pharmacy students' stress level during first academic year. CR Subscription Agency, 1 (1 (July-Dec)) pp. 94-104 |
| 2020 | Pharmacists' perception on medication errors in intensive care unit. Malaysian Journal of Medical Research, 4 (1) pp. 20-25 |
| 2019 | Community experiences on prevention, preparedness and recovery of the flood disaster in cultural and local wisdom context. International Journal of Care Scholars, 2 (1) pp. 13-22 |
| 2019 | Development of a disaster kit based on a cultural context for flood disaster relief and preparedness. International Medical Journal Malaysia (IMJM), 18 (1) pp. 89-96 |
| 2019 | Factors influencing on nurses' responses during flood disaster. IOSR Journal of Nursing and Health Science, 8 (5, Ser. VII. (Sep-Oct .2019),) pp. 8-11 |
| 2019 | Nurses' knowledge, attitude and practices (KAP) during flood disaster affected east coast region in Malaysia. IOSR Journal of Nursing and Health Science, 8 (4) pp. 51-59 |
| 2019 | The development of massive open online course (MOOC) in traditionally taught course of emergency nursing among nursing students: a concept paper. International Journal of Advanced Research in Technology and Innovation, 1 (2) pp. 26-39 |
| 2018 | Experiences of nursing students on simulative learning practice: a qualitative study. Journal of Education and Social Sciences, 10 (1) pp. 59-63 |
| 2018 | Experiences of the public on the services in emergency department: a qualitative study. Interntional Journal of Care Scholar, 1 (2) pp. 1-4 |
| 2018 | Health and flood: hidden dangers and challenges of flood disaster. Scholars Journal of Applied Medical Sciences (SJAMS), Volume-5 (Issue-12E) pp. 5197-5200 |
| 2018 | Nurse managers' perspectives on nurses' performance in mentorship program. Enfermería Clínica, 28 (Supp. 1) pp. 139-143 |
| 2017 | A phenomenological study on understanding of mothers' knowledge on breast feeding practices in Malaysia. IOSR Journal of Nursing and Health Science, 6 (2) pp. 12-16 |
| 2017 | Community experiences at the aftermath of flood disaster based on cultural context. Journal of Advanced Research in Social and Behavioural Sciences, 8 (1) pp. 89-96 |
| 2017 | Competency and satisfaction level of high and medium fidelity simulation in drug administration teaching and learning practice: A comparative study. MRIMS Journal of Health Sciences, 5 (2) pp. 63-67 |
| 2017 | Emergency nurses readiness towards providing emergency medical services. Asian Academic Research Journal of Multidisciplinary, 4 (2) pp. 1-9 |
| 2017 | Ethical disaster or natural disaster? Importance of ethical issue in disaster management. IOSR Journal of Nursing and Health Science (IOSR-JNHS), 6 (2) pp. 90-93 |
| 2017 | Health promoting behaviours of the elderly in Myanmar. Scholars Journal of Applied Medical Sciences (SJAMS), 5 (1(B)) pp. 131-138 |
| 2017 | Knowledge and practice of nursing students on health care ethics. Scholars Journal of Applied Medical Sciences (SJAMS), 5 (9C) pp. 3693-3699 |
| 2017 | Knowledge, attitude and practice of nursing and computer science students on blood donation. A comparison study. IOSR Journal of Nursing and Health Science (IOSR-JNHS), 6 (5) pp. 73-77 |
| 2017 | Loneliness among elderly in nursing homes. International Journal for Studies on Children, Women, Elderly And Disabled, 2 (June) pp. 72-78 |
| 2017 | Quality assessment on emergency medical services documentations in trauma cases. International Journal of Advanced Research (IJAR), 5 (1) pp. 2347-2352 |
| 2017 | Ready to go? The importance of being prepared for flood disaster. Scholars Journal of Applied Medical sciences, 5 (10(A)) pp. 3836-3838 |
| 2017 | Secondary school girls' knowledge and practice on human papillomavirus (HPV), cervical cancer and human papillomavirus (HPV) vaccination in Kuantan, Pahang, Malaysia. MRIMS Journal of Health Sciences, 5 (1) pp. 36-40 |
| 2017 | Should family be presence during resuscitation (FPDR)?. IOSR Journal of Nursing and Health Science (IOSR-JNHS), 6 (5 Ver. VI (Sep – Oct) 2017) pp. 67-69 |
| 2017 | We are now standing on not normal land: nurses' competency in disaster management. Scholars Journal of Applied Medical Sciences (SJAMS), 5 (3E) pp. 1056-1060 |
| 2017 | Work-life balance among teaching hospital nurses in Malaysia. Global Journal of Health Science, 9 (9) pp. 81-89 |
| 2016 | Breast feeding issue: A study on factors affecting termination of breast feeding among working mothers. International Journal of Health Sciences and Research, 6 (9) pp. 257-263 |
| 2016 | Dispatcher experiences in handling telephone CPR. Scholars Journal of Applied Medical Sciences, 4 (10B) pp. 3644-3647 |
| 2016 | Nursing characteristics and patients' outcomes: a retrospective study. Asian Journal of Medical and Health Research (AJMHR), 1 (5) pp. 1-9 |
| 2016 | Nursing students' perceptions on Objective Structured Clinical Examination (OSCE). MRIMS Journal of Health Sciences, 4 (4 (October-December)) pp. 220-223 |
| 2016 | Nutritional status of institutionalized elderly. Scholars Journal of Applied Medical Sciences (SJAMS), 4 (10A) pp. 3608-3611 |
| 2016 | Reliability and validity of the Objective Structured Clinical Assessment (OSCA) in undergraduate nursing program. Journal of Advanced Research in Social and Behavioural Sciences, 4 (2) pp. 146-151 |
| 2016 | Sleep quality and academic performance of nursing students. IOSR Journal of Nursing and Health Science (IOSR-JNHS), 5 (6) pp. 145-149 |
Conference or Workshop Item
| | |
| --- | --- |
| 2021 | E-Learning awareness among emergency nurses in continuing nursing education. In: 4th Aceh International Nursing Conference (AINC) 2021, |
| 2020 | Emergency preparedness: supporting continuity of teaching and learning in nursing education (a mini review). In: International Multidisciplinary Conference on Education, Innovation and Social Sciences (IMCEIS2020), |
| 2019 | A concept paper on the development of massive open online course (MOOC) in traditionally taught course of emergency nursing among nursing students. In: International Conference on Business, Education, Innovation & Social Sciences ( ICBEISS 2019 ), |
| 2019 | Emergency first aid and it's kits. In: Awareness Talk on First Aid Box Inspection, |
| 2019 | Pharmacists' perception on medication errors in intensive care unit. In: The 4th International Conference on Global Health in conjunction with The 7th Asian International Conference on Humanized Health Care, |
| 2018 | Experiences of nursing students on simulative learning practice: a qualitative study. In: The 10th Kuala Lumpur International Communication, Education, Language and Social Science Conference (KLiCELS10), |
| 2017 | Loneliness among elderly in nursing homes. In: Putrajaya International Conference On Children, Women, Elderly And Disabled People 2017 (PICCWED2): "Towards A Better World For Children, Women, The Elderly and Disabled People", |
| 2016 | How to run simulation?. In: Training of Trainer's Workshop on Simulation in Nursing Education, |
| 2016 | Nurse managers' perspectives on nurses' performance in mentorship program. In: The 1st International Conference in Islamic Education (YRU-ICCE 2013), |
Book
Book Section