Staff Directory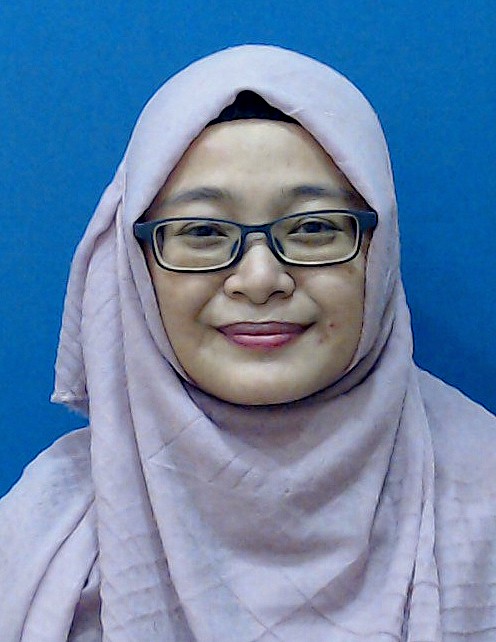 Academic Qualification
Bachelor of Science (Honours) in Architectural Studies - Bachelor Degree, International Islamic University Malaysia
Farrahana Binti Dahari
Matriculation Lecturer
IIUM Gambang Campus
CENTRE FOR FOUNDATION STUDIES
---
farrahdahari@iium.edu.my
2566
Expert Profile
Farrahana Binti Dahari obtained her Bsc.(Hons) degree from IIUM in Architectural Studies (Part 1) and obtained her Master of Project Management from University Malaya KL. Upon completion of her bachelor degree in October 2011, she became as Architect Coordinator at Bumimetro Construction Sdn Bhd. She responsible to handle The Strand Mall project in Damansara, ISOLA service apartment at Subang Jaya and Monitoring ISOLA architectural projects. Her scope of work encompassed monitoring all architectural works, managing drawings, requesting information to Architect & sub-contractor, preparing weekly progress report, in-house Q-lassic assessor for apartments etc.
In February 2013, she joined IIUM as a part time teacher/contract basis was appointed as a permanent staff in the Department of Architecture & Environmental Design in 2015.
She used to be a course leader for Graphic Communication Skills 1 and Graphic Communication Skills 2,Intro to Built Environment,Intro to Economic for Built Environment, Writing Skills, Freehand Drawing and was the Advisor for Architecture Student
Society (IDEA) in 2014 until present.
Area of Specialisation
Engineering Tech ~ Applied Sciences And Technologies ~ Construction and Project Management ~ Building Management and Services of Construction (Including of Commercial Building Management Services, Housing Management Services, Industrial Building Management Services, Industrialised Building/ Construction System (IBS/ICS), Structural Products (Wall/Floor Tiles, Roofing Tiles) - MASTER OF PROJECT MANAGEMENT
Engineering Tech ~ Applied Sciences And Technologies ~ Architecture ~ Other Architecture n.e.c. - Bachelor of Science (Honours) in Architectural Studies
Teaching Responsibilities
| | |
| --- | --- |
| ENVIRONMENTAL DESIGN | 2019/2020 2017/2018 2013/2014 |
| FREEHAND DRAWING | 2022/2023 2021/2022 2020/2021 |
| GRAPHIC COMMUNICATION | 2023/2024 2022/2023 2021/2022 2020/2021 2019/2020 2018/2019 2017/2018 2016/2017 |
| GRAPHIC COMMUNICATION 1 | 2015/2016 2014/2015 |
| GRAPHIC COMMUNICATION 2 | 2014/2015 2013/2014 |
| INTRODUCTION TO BUILT ENVIRONMENT | 2021/2022 2020/2021 2019/2020 2018/2019 2016/2017 2015/2016 |
| INTRODUCTION TO DESIGN | 2022/2023 2021/2022 2020/2021 |
| INTRODUCTION TO ECONOMICS | 2014/2015 |
| INTRODUCTION TO ECONOMICS FOR BUILT ENVIRONMENT | 2023/2024 2022/2023 2021/2022 2020/2021 2019/2020 2017/2018 2016/2017 |
| USRAH I | 2020/2021 |
| WRITING SKILLS | 2018/2019 2016/2017 |
Award & Recognition
| | | |
| --- | --- | --- |
| 18 Feb, 2023 | Gold Medal - Others | National |
| 29 Nov, 2022 | Silver Medal - CONFERENCE ON FUTURE & SUSTAINABLE EDUCATION | National |
| 21 Oct, 2021 | ALTERNATIVE ONLIN FOR STUDIO-BASED COURSES AT DEPARTMENT OF ARCHITECTURE & ENVIRONMENTAL DESIGN CFSIIUME ASSESSMENT PROCESSESS - INTERNATIONAL PUTRA INNOCREATIVE CARNIVAL IN TEACHING & LEARNING 2021 | International |
| 08 Nov, 2019 | BEST TEACHER AWARD 2019 - CFS TAKRIM DAY 2019 | KCDIO |
| 08 Nov, 2019 | PROMISING TEACHER AWARD (5 YEARS) - CFS TAKRIM DAY 2019 | KCDIO |