Staff Directory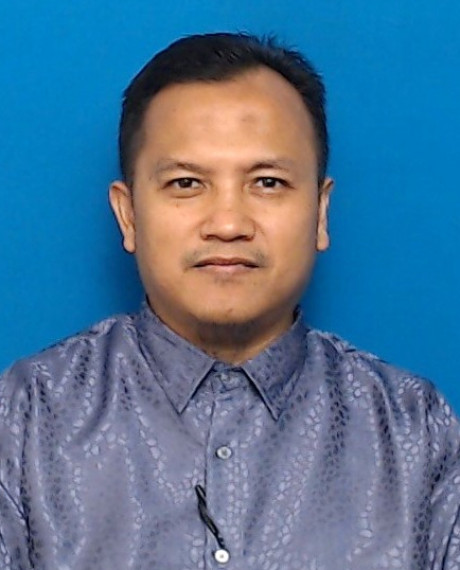 Academic Qualification
Engineering - Doctor of Philosophy, Auckland University of Technology
Engineering Studies - Masters Degree, Auckland University of Technology
Production and Industrial Engineering - Bachelor Degree,
Abd Halim Bin Embong (Dr.)
Assistant Professor
IIUM Gombak Campus
KULLIYYAH OF ENGINEERING
---
Expert Profile
Asst. Prof. Dr Abd Halim obtained his Bachelor Degree in Industrial and Production Engineering from University of Nice, France. Before pursuing his study, he was working as an Industrial Engineering (IE) engineer at Statschippac (M) at Ulu Klang PKFZ for three years.
He earned his Master Degree in Engineering Studies and PhD in Mechanical Engineering (Biomedical) from Auckland University of Technology, Auckland in 2009 and 2015, respectively. During his study, he had also worked as a tutor at Queens College in Auckland for years. He has presented papers at various international congress and conferences.
Area of Specialisation
Engineering Tech ~ Engineering And Technology ~ Interdisplinary Engineering ~ Other Interdisplinary Engineering n.e.c. - Engineering
Teaching Responsibilities
| | |
| --- | --- |
| ENGINEERING SYSTEM RELIABILITY | 2018/2019 2020/2021 2019/2020 2017/2018 2021/2022 |
| ENGINEERING SYSTEMS RELIABILITY | 2016/2017 2018/2019 2019/2020 2015/2016 2017/2018 |
| INDUSTRIAL AUTOMATION | 2020/2021 2017/2018 2018/2019 2014/2015 2021/2022 2016/2017 2015/2016 2019/2020 |
| INTERGRATED DESIGN PROJECT | 2019/2020 2018/2019 |
| MECHATRONICS ENGINEERING LAB I | 2015/2016 2014/2015 |
| MECHATRONICS ENGINEERING LAB II | 2018/2019 2019/2020 2017/2018 2020/2021 2021/2022 |
| PROJECT 1 | 2020/2021 2018/2019 2019/2020 |
| Project II | 2020/2021 2019/2020 |
| SEMINAR | 2014/2015 2015/2016 2016/2017 |
Research Projects
Completed
| | |
| --- | --- |
| 2020 - 2020 | The Industrial Internet of Things Course Module Development and Training of Trainers |
| 2018 - 2018 | GIAD Smart Factory Awarness |
| 2015 - 2019 | Upscaling, Testing and Optimization of a Rolling Bouncing Spherical Robot for Surveillance and Monitoring |
| 2015 - 2020 | Multisensory Analysis of the Correct Quranic Pronunciation for Automatic and Self-Learning System Tajweed Teaching And Learning |
| 2015 - 2019 | Upscaling, Testing and Optimization of a Rolling Bouncing Spherical Robot for Surveillance and Monitoring |
On-Going
| | |
| --- | --- |
| 2021 - Present | National Electrical and Electronic (E&E) Roadmap 2021-2030 |
| 2021 - Present | A New Algorithm based on Convolutional Neural Network and Pixel-Level Segmentation for Pavement Crack Characterization |
| 2020 - Present | Predictive Maintenance for Fault Detection |
| 2020 - Present | Development of Smart Tubular Caps Cleaning Process |
| 2020 - Present | Development of Automated Tubular Cleaning System |
| 2020 - Present | Industry@University: 4IR Competence Centre |
| 2020 - Present | Industry@University: 4IR Competence Centre |
| 2019 - Present | Pulsed Eddy Current System Prototype for Assessment of Under-Insulation Corrosion |
| 2019 - Present | Prototype development of process analytical technology (PAT) continuous production line for Nigella sativa oil (NSO)-alginate microparticles |
| 2018 - Present | Analysis of static tactile graphics perception of the visually impaired persons towards the development of refreshable tactile graphic display devices. |
| 2018 - Present | A Research on Water Mist Spray Application as Novel Muslim Technoscape Globalization |
Publications
Article
Conference or Workshop Item
| | |
| --- | --- |
| 2021 | Al-Hams and Al-Jahr Sifaat evaluation using classification approach. In: International Symposium of Scientific Research and Innovative Studies (ISSRIS'21), |
| 2020 | Optimizing PD-type fuzzy logic controller for position control of spherical robot. In: 7th International Conference on Mechatronics Engineering (ICOM) 2019, |
| 2019 | Features identification and classification of alphabet (ro) in leaning (Al-Inhiraf) and repetition (Al-Takrir) characteristics. In: "2019 IEEE International Conference on Automatic Control and Intelligent Systems, I2CACIS 2019", |
| 2019 | The modeling of the Quranic alphabets' correct pronunciation for adults and children experts. In: 2019 2nd International Conference on Computer Applications & Information Security (ICCAIS), |
| 2019 | Velocity control for spherical robot using PI-fuzzy logic. In: "2019 IEEE International Conference on Automatic Control and Intelligent Systems, I2CACIS 2019", |
| 2018 | Technology based learning system in Internet of Things (IoT) education. In: 7th International Conference on Computer and Communication Engineering, ICCCE 2018, |
| 2017 | Classification of the correct Quranic letters pronunciation of male and female reciters. In: 6th International Conference on Mechatronics (ICOM'17), |
| 2017 | Modelling and simulation analysis of rolling motion of spherical robot. In: 6th International Conference on Mechatronics - ICOM'17, |
Book Section