Staff Directory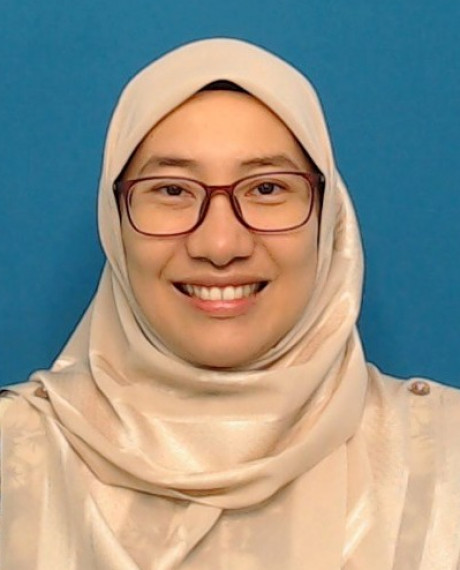 Academic Qualification
Doctor of Philosophy in Built Environment - Doctor of Philosophy, International Islamic University Malaysia
MASTER OF SCIENCE (BUILT ENVIROMENT) - Masters Degree, International Islamic University Malaysia
Noor Suzilawati Binti Rabe (Dr.)
Assistant Professor
IIUM Gombak Campus
KULLIYYAH OF ARCHITECTURE AND ENVIRONMENTAL DESIGN

Other's position:
Deputy Director, Office for Strategy & Institutional Change
---
suzilawati@iium.edu.my
5852
Expert Profile
Dr. Noor Suzilawati binti Rabe is a lecturer in the Department of Urban and Regional Planning at Kulliyyah of Architecture and Environmental Design (KAED).  She began her career as an academic trainee in 2010 before pursuing her studies at the International Islamic University Malaysia in 2011 and completed her PhD in 2015. Her specialization lies in the field of urban and regional planning, economic planning as well as social impact studies. On skills and expertise, she is able to demonstrate advanced teaching in multimedia skills including AutoCAD, Sketch-up, Adobe Photoshop, NViva Basic software, Statistical Package for the Social Sciences (SPSS) and SPSS AMOS programme. Currently, she is serving as a Deputy Director in the Office for Strategy and Institutional Change in IIUM. She is a registered member of Malaysian Institute of Planners (MIP) and Malaysian Association of Social Impact Assessment.
Area of Specialisation
Social Science ~ Social Science ~ Cognitive Science ~ Planning and Problem Solving - Regional studies and development
Professional Membership
2017: Member of Profesional Body / Association: (Ordinary Member), Malaysia Institute of Planner (MIP)
2018: Member of Profesional Body / Association: (Ordinary Member), MALAYSIAN ASSOCIATION OF SOCIAL IMPACT ASSESSMENT
Teaching Responsibilities
| | |
| --- | --- |
| CAD & MULTIMEDIA FOR PLANNING | 2017/2018 2016/2017 2015/2016 |
| COMPUTER AIDED DESIGN - 2D | 2017/2018 |
| COMPUTER AIDED DESIGN (CAD) AND MULTIMEDIA FOR PLANNING | 2022/2023 |
| ECONOMICS FOR PLANNING | 2022/2023 2021/2022 2020/2021 2019/2020 2018/2019 2017/2018 2016/2017 |
| GEOSPATIAL 1: CAD & MULTIMEDIA | 2019/2020 2018/2019 |
| GEOSPATIAL 1: CAD & MULTIMEDIA | 2020/2021 |
| INDUSTRIAL TRAINING | 2021/2022 2020/2021 |
| ISLAMIC URBANISM | 2017/2018 |
| LANDSCAPE AND URBAN PLANNING | 2016/2017 2015/2016 |
| PARK PLANNING AND RECREATION DEVELOPMENT | 2016/2017 |
| PLANNING STUDIO 1 | 2015/2016 |
| PLANNING STUDIO 1 (BASIC PLANNING SKILLS) | 2019/2020 |
| PLANNING STUDIO 1: BASIC PLANNING SKILLS | 2022/2023 |
| PLANNING STUDIO 2: MIXED DEVELOPMENT | 2022/2023 |
| PLANNING STUDIO 3 | 2018/2019 2017/2018 2016/2017 |
| PLANNING STUDIO 3 (SPECIAL AREA PLANNING) | 2020/2021 |
| PLANNING STUDIO 4 | 2016/2017 |
| PLANNING STUDIO 6 | 2019/2020 2018/2019 2017/2018 |
| PLANNING STUDIO 6 (PROJECT PLANNING) | 2021/2022 2020/2021 |
| PRACTICAL TRAINING | 2020/2021 2019/2020 2018/2019 |
| REGIONAL PLANNING | 2022/2023 2020/2021 2019/2020 2018/2019 2017/2018 |
| UNIVERSAL & BARRIER FREE PLANNING | 2018/2019 |
Research Projects
Completed
| | |
| --- | --- |
| 2021 - 2021 | Perkhidmatan mengindeks kertas-kertas penyelidikan IRERS 2021 |
| 2020 - | Kajian Cadangan Penubuhan Semula Lembaga Kemajuan Pahang Tenggara (DARA) Dan Lembaga Kemajuan Wilayah Jengka (LKWJ) |
| 2019 - 2020 | THE DEVELOPMENT OF SOCIAL SUSTAINABLE WELL-BEING INDEX FOR MALAYSIA. |
| 2018 - 2019 | Study on Community Awareness and Preparedness for TNB's Disaster Risk Management Program in Cameron Highlands |
| 2018 - 2019 | INTERNATIONAL REAL ESTATE RESEARCH SYMPOSIUM (IRERS) PROGRAM, INSPEN |
| 2017 - 2018 | Kajian Semula Dasar Perumahan Negara Bagi Tahun 2018-2022 |
| 2017 - 2018 | Kajian Semula Dasar Perumahan Negara Bagi Tahun 2018-2022 |
| 2016 - 2018 | An Assessment of Housing Affordability at District Level for the States of Perak, Selangor, Melaka and Johor |
| 2016 - 2017 | Rural Agro Tourism and Local Community Income: The Case Study of Housing in Kelantan and Terengganu |
| 2016 - 2017 | An Assessment of Vulnerable and Disabled Communities Ability to Own Residential Properties in Urban Areas of Federal Territory of Kuala Lumpur and Selangor |
| 2016 - 2017 | Dasar Perumahan Negara 2018-2022 |
| 2015 - 2017 | A Study on Housing Stock: Demand and Supply in Perak |
| 2015 - 2017 | A Study on Illegal Factories in Perak: Toward an Effective Legalisation of Non-Conforming Industrial Activities and Establishment |
| 2015 - 2017 | A Study on Illegal Occupation and Illegal Operation of Landuse Categories in Perak: A Case Study of State Land |
| 2015 - 2015 | Kaji Selidik Persepsi Awam Mengenai Isu Utama dan Keperluan Golongan Belia Dalam Pembangunan 1Malaysia Youth Cities |
| 2015 - 2018 | A Study on the Relevance of Maqasid Al-Shariah as a Criterion to Measure Quality of Life (Qol) of Population in Malaysia |
On-Going
| | |
| --- | --- |
| 2022 - Present | Kajian Semula Akta Industri Pelancongan 1992 (Akta 482) dan Peraturan-Peraturan Di Bawahnya |
| 2022 - Present | Kajian Pembangunan Dasar Memartabatkan Bahasa Melayu Sebagai Bahasa Ilmu di Institusi Pengajian Tinggi Awam |
| 2022 - Present | Translation Services of KRI's Report Titled "Decent Shelter for the Urban Poor: study of Program Perumahan Rakyat (PPR) |
| 2021 - Present | Kajian Perancangan Strategik Wilayah Bagi Pembangunan Laluan Rel Pantai Timur (East Coast Rail Link - ECRL) |
| 2021 - Present | UNITED NATIONS HUMAN SETTLEMENT PROGRAMME (UN-HABITAT) ? GLOBAL FUTURE CITY PROGRAMME (IMPLEMENTATION PHASE) PUBLIC TRANSPORTATION MASTER PLAN AND GREEN MOBILITY CORRIDOR FOR THE CITY OF MELAKA |
| 2021 - Present | Kajian Panduan Pelaksanaan Penilaian Impak Sosial (SIA) bagi Projek Pembangunan |
| 2021 - Present | Kajian Pelan Induk Bersepadu Guna Tanah Laluan Rel Pantai Timur East Coast Rail Link - ECRL (Sektor Pengurusan dan Pelaksanaan) |
| 2021 - Present | Kajian Pelan Induk Bersepadu Guna Tanah Laluan Rel Pantai Timur East Coast Rail Link - ECRL (Sektor Ekonomi) |
| 2020 - Present | Kajian Mengenai Isu dan Kekangan Pemajuan Tanah Wakaf di Selangor |
| 2020 - Present | Kajian Impak Pembangunan Sebelum dan Selepas Pembubaran DARA |
| 2020 - Present | Kajian Pengurusan dan Perlaksanaan Project Masyarakat bagi Pelan Tempatan Kuala Lumpur 2040 |
| 2020 - Present | Kajian Pengurusan Pembangunan Persisir Pantai Padang Mat Sirat - Ayer Hangat, Langkawi, Kedah |
| 2020 - Present | Kajian Cadangan Dan Penggubalan Akta Pemajuan Tanah Wakaf (WAQF Land Development Act, WLDA) |
| 2020 - Present | Penyediaan Piawaian Perancangan bagi Pembangunan Tanah Wakaf |
| 2020 - Present | Kajian Mengenai Perancangan dan Pembangunan bagi Kawasan di Bawah LKWJ |
| 2020 - Present | United Nations Human Settlement Programme (Unhabitat) - Implementation Phase and Project for Iskandar Malaysia |
| 2019 - Present | KAJIAN PEMBANGUNAN PERUMAHAN TERBENGKALAI DI MALAYSIA |
| 2019 - Present | The development of Transit oriented development (TOD) framework for Malaysia. Case study of Selangor-Kuala Lumpur-Putrajaya Line (SSP Line) Mass Rapid Transit (MRT) |
| 2019 - Present | Kajian Pelan Induk Perancangan Bersepadu Gunatanah Laluan MRT Sungai Buloh-Serdang-Putrajaya (Selangor-Kuala Lumpur-Putrajaya) (Laluan SSP) (Laluan 2) - Sektor Pengurusan dan Pelaksanaan |
| 2019 - Present | THE DEVELOPMENT OF IIUM SEJAHTERA INDEX |
| 2019 - Present | KAJIAN PENGGUBALAN PINDAAN AKTA PEMAJUAN PERUMAHAN (AKTA 118) DAN PERATURAN-PERATURAN |
| 2019 - Present | KAJIAN IMPAK PASARAN PERUMAHAN MAMPU MILIK DARI PERSPEKTIF PENGHUNI DI MALAYSIA |
| 2019 - Present | Kajian Rancangan Fizikal Negara Ke-4 (RFN Ke-4) dan Rangka Kerja Pembangunan Wilayah Bersepadu (RWB) |
| 2018 - Present | Modelling Of Development Planning Framework For Neighbouring Cities In Peninsular Malaysia |
| 2018 - Present | Rural Area Resiliency: Community-Led Formal and Informal Establishments in Facing Disasters and Risks |
| 2018 - Present | Future Cities Programme Local City Specialist - Malaysia (Johor) |
| 2008 - Present | KAED Universal Design Unit (KUDU) |
| - | modelling transit oriented development (TOD) for the effectiveness and integration of urban sustainable livelihood |
Award & Recognition
| | | |
| --- | --- | --- |
| 13 Jul, 2020 | Special Recognition Award - IIUM | University |
Publications
Article
| | |
| --- | --- |
| 2022 | Enforcements and offences under the strata management act. Planning Malaysia, 20 (1) pp. 36-47 |
| 2021 | A comparative analysis of land use and compact city principles and guidelines on rail public transit stations in Malaysia. Planning Malaysia: Journal of the Malaysian Institute of Planners, 19 (1) pp. 186-199 |
| 2021 | A comparative analysis of transit oriented development guidelines between Malaysia and other countries. Planning Malaysia, 19 (1) pp. 186-199 |
| 2021 | Assessing the current implementation of transit oriented development concept in Malaysia: Case study of MRT Putrajaya line. Planning Malaysia, 19 (1) pp. 174-185 |
| 2021 | Issues faced by tenants in high-rise strata residential: case study of Klang Valley. Planning Malaysia, 19 (5) pp. 180-191 |
| 2021 | User's preferences on the provision of facilities for mass rapid transit Sungai Buloh-Subang Jaya-Putrajaya line (MRT2) stations. PLANNING MALAYSIA: Journal of the Malaysian Institute of Planners, 19 (1) pp. 150-161 |
| 2021 | Users' preferences on the provision of facilities for mass rapid transit Sungai Buloh – Subang - Putrajaya line (MRT2) stations. Planning Malaysia: Journal of the Malaysian Institute of Planners, 19 (1) pp. 150-161 |
| 2020 | An assessment of housing affordability index at districts level in Kelantan. Planning Malaysia, 18 (1) pp. 24-34 |
| 2020 | Challenges and ownership issues facing by low (B40) and medium income group (M40) in Selangor. Planning Malaysia: Journal of the Malaysian Institute of Planners, 18 (3) pp. 218-228 |
| 2020 | Development proposal report for Lembah Sayong, Kuala Kangsar: De' Sayong, a multigenerational green neighbourhood. Design Ideals Journal, Vol. 2 (No. 2 (2020)) pp. 21-24 |
| 2020 | Investigating quality of life by residents of social housing in eastern Algeria: a structural equation modelling. Journal of Engineering, Design and Technology, 18 (6) pp. 1907-1926 |
| 2020 | Investigation on neighbouring cities; boundary, hierarchy, indicators and issues. Journal of Education and Social Sciences, 15 (2) pp. 1-9 |
| 2020 | Investigation on the planning and development of selected neighbouring cities. International journal of multidisciplinary research and analysis, 3 (Issue 12 December 2020) pp. 276-284 |
| 2020 | The amelioration of thermal comfort inside traditional housing in Menaa City-Algeria. Planning Malaysia, 18 (1) pp. 11-23 |
| 2020 | Utilization of unmanned aerial vehicle (UAV) in dam disaster management: evacuation planning. International Journal of Technology Management and Information System, 2 (4) pp. 51-62 |
| 2019 | An assessment on early warning system : Initial survey analysis.. Journal of the Malaysian Institute of Planners, 17 (2) pp. 334-342 |
| 2019 | Quality of life assessment based on economic well-being perspective: A case study of Johor Bahru and Petaling, Selangor. Planning Malaysia, 17 (2) pp. 352-360 |
| 2019 | Respondents' area of preference when disaster strikes: a case study of Cameron Highland. Planning Malaysia, 17 (2) pp. 343-351 |
| 2019 | Safe havens and evacuation routes due to dam disaster. International Journal of Recent Technology and Engineering (IJRTE), 8 (1C2) pp. 403-406 |
| 2019 | Social housing in Algeria: case study of Batna city. International Journal of Engineering and Advanced Technology (IJEAT), 8 (5C) pp. 254-260 |
| 2018 | Design elements of houses among disabled community: the satisfaction and the preferences. Planning Malaysia Journal, 16 (2) pp. 83-88 |
| 2018 | Factors affecting quality of life on communities in Selangor. Advanced Science Letters, 24 (10) pp. 7034-7037 |
| 2018 | Factors influencing parents in selecting school for children with special education needs. Planning Malaysia: Journal of the Malaysian Institute of Planners, 16 (2) pp. 207-216 |
| 2018 | Housing for disabled people: what do they need?. Planning Malaysia Journal, 16 (2) pp. 266-274 |
| 2018 | Level of satisfaction and preferences on location and design elements of houses among the disabled community in Kuala Lumpur and Selangor. Advanced Science Letters, 24 (10) pp. 7030-7033 |
| 2018 | Perception of quality of life among community in Selangor. Planning Malaysia: Journal of the Malaysian Institute of Planners, 16 (2) pp. 12-20 |
| 2018 | Perception of residents in the state of Selangor on affordable housing price with the expected criteria. Advanced Science Letters, 24 (11) pp. 7053-7056 |
| 2018 | Perceptual study on conventional quality of life indicators. Planning Malaysia, Volume 16, Issue 1, 2018 (1) pp. 303-313 |
| 2017 | An assessment of stakeholder participation on the development of Iskandar Malaysia. Advanced Science Letters, 23 (1) pp. 243-247 |
| 2017 | Assessment on public perception towards the development of 1Malaysia youth cities. Advanced Science Letters, 23 (7) pp. 6102-6105 |
| 2017 | Distribution of special education programs in mainstream schools in Selangor. Advanced Science Letters, 23 (7) pp. 6064-6067 |
| 2017 | Factors affecting public school choices among parents in Gombak district of Selangor, Malaysia. Advanced Science Letters, 23 (1) pp. 390-393 |
| 2017 | Housing affordability in the state of Johor. Planning Malaysia :Journal of the Malaysian Institute of Planners, 15 (1) pp. 347-356 |
| 2017 | Housing affordability in the state of Melaka. Planning Malaysia: Journal of the Malaysian Institute of Planners, 15 (1) pp. 255-260 |
| 2017 | Parents' perception on children safe distance: A case study of Kuala Lumpur and Selangor. Advanced Science Letters, 23 (7) pp. 6083-6086 |
| 2017 | Perception of parents and guardians on safe distance for children to travel to public areas. Planning Malaysia Journal, 15 (1) pp. 201-208 |
| 2017 | Policy of Sustainable Growth: Local People Perception in the Regional Economic Development of Iskandar in Malaysia. Advanced Science Letters, 23 (4) pp. 2748-2752 |
| 2017 | Quality of life: review on an approach integrating Maqasid al-Sharia. Advanced Science Letters, 23 (4) pp. 2718-2721 |
| 2017 | Solid waste management practice and environmental awareness level of postgraduate and undergraduate students: Case study of UTM. Advanced Science Letters, 23 (7) pp. 6073-6077 |
| 2017 | The relationship between physical infrastructure and the perception of students' performance in community Islamic schools in Perak, Malaysia. Advanced Science Letters, 23 (1) pp. 365-368 |
| 2016 | An assessment of stakeholder perception on the development of Iskandar Malaysia: review of process and procedure. Procedia - Social and Behavioral Sciences, 222 () pp. 644-658 |
| 2015 | Local residents' perception on socio-economic impact of Iskandar Malaysia: an example of urban regeneration program in Malaysia. Procedia Social and Behavioral Sciences, 170 (2015) pp. 58-69 |
| 2014 | Economics of local people: Iskandar, Malaysia. Procedia - Social and Behavioral Sciences, 153 () pp. 463 -478 |
| 2013 | The evolution of regional planning and regional economic development in Malaysia . The Arab World Geographer / Le Géographe du monde arabe, 16 (2) pp. 228-243 |
Conference or Workshop Item
| | |
| --- | --- |
| 2017 | Factors affecting quality of life on communities in Selangor. In: 2nd International Conference on Social Sciences and Humanities (SOSHUM 2017), |
| 2017 | Factors influencing parents in selecting school for children with special education needs. In: International Conference on Housing, Planning, Environment and Social Sciences, |
| 2017 | Housing for disabled people: what do they need?. In: 5th International Conference on Universal Design in the Built Environment 2017 (ICUDBE2017), |
| 2017 | Level of satisfaction and preferences on design elements of houses among the disabled community in Kuala Lumpur and Selangor. In: International Conference on Housing, Planning, Environment and Social Sciences (HOPES), |
| 2017 | Level of satisfaction and preferences on location and design elements of houses among the disabled community in Kuala Lumpur and Selangor. In: 2nd International Conference on Social Sciences and Humanities (SOSHUM 2017), |
| 2017 | Perception of residents in the state of Selangor on affordable housing price with the expected criteria. In: 2nd International Conference on Social Sciences and Humanities (SOSHUM 2017), |
| 2017 | Perception on quality of life among community in Selangor. In: International Conference on Housing, Planning, Environment and Social Sciences (HOPES), |
| 2017 | The disparities between B 40 and M 40 on the restraints in order possessing a house in the state of Selangor. In: International Conference on Housing, Planning, Environment and Social Sciences, |
| 2016 | An assessment of the local residents' perceptions on the socioeconomic impact of Iskandar Malaysia . In: International Conference on Development and Socio Spatial Inequalities 2015, |
| 2016 | Distribution of special education programs in mainstream schools in Selangor. In: International Conference on Architecture & Built Environment (ICABE 2016), |
| 2016 | Policy of sustainable growth: local people perception on the regional economic development of Iskandar in Malaysia. In: 2016 International Conference on Social Sciences and Humanities (SOSHUM 2016), |
| 2016 | Quality of life: review on an approach integrating Maqasid al-Shariah. In: 2016 International Conference on Social Sciences and Humanities (SOSHUM 2016), |
| 2014 | Local residents' perception on socio-economic impact of Iskandar Malaysia. In: AicQoL2014Kota Kinabalu, |
| 2014 | Policy of sustainable growth: community opinion on the regional economic development of Iskandar in Malaysia. In: The 5th International Conference on Sustainable Future for Human Security (SUSTAIN) 2014, |
| 2012 | Towards sustainable regional economic development : the case study of Iskandar Malaysia . In: 23rd EAROPH World Congress the Eastern Regional Organisation for Planning and Human Settlement , |
| 2011 | An investigation of factors influencing communities decision to reside in gated development in Kuala Lumpur and Selangor. In: 11th International Congress of Asian Planning Schools Association (APSA 2011) , |
| 2011 | Development control in Sabah within a context of planning system in Malaysia. In: APSA 2011 / 11th International Congress of Asian Planning Schools Association , |
Book
Book Section
| | |
| --- | --- |
| 2020 | Building capacity through school based engagement on dam safety program in Cameron Highlands. In: Springer, Singapore, ISBN: 1614810X, pp. 51-63 |
| 2011 | An analysis on the factors influencing the development of gated and guarded communities in Kuala Lumpur. In: IIUM Press, ISBN: 9789674180379, pp. 22-31 |
| 2011 | Development control in Sabah within a context of planning system in Malaysia. In: IIUM Press, ISBN: 9789670225678, pp. 43-74 |
| 2011 | Research methodology on the study of planning law in Sabah, Malaysia. In: IIUM Press, ISBN: 9789670225678, pp. 239-254 |
| 2011 | The conceptual framework of regional development in Malaysia. In: IIUM Press, ISBN: 978-967-418-036-2, pp. 39-45 |
Monograph