Staff Directory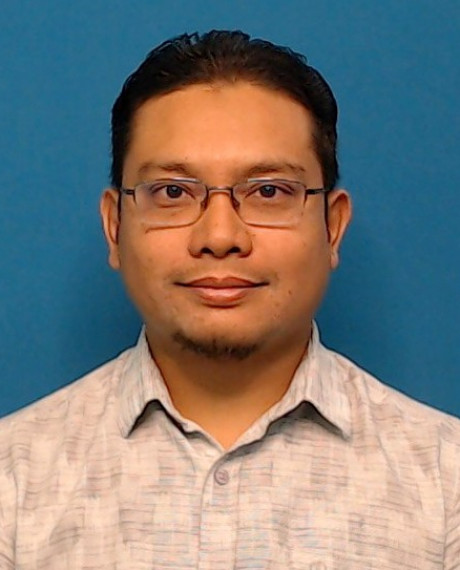 Academic Qualification
Shariah and Halal Laws - Doctor of Philosophy, Universiti Putra Malaysia (UPM)
Master of Syariah - Masters Degree, Universiti Malaya (UM)
Bachelor of Syariah - Bachelor Degree, Universiti Malaya (UM)
Mohammad Aizat Bin Jamaludin (Assoc. Prof. Dr.)
Associate Professor
IIUM Gombak Campus
INTERNATIONAL INSTITUTE FOR HALAL RESEARCH AND TRAINING

Other's position:
Head, International Institute for Halal Research and Training
---
mohdaizat@iium.edu.my
6497
Expert Profile
Dr. Mohammad Aizat Jamaludin is currently Associate Professor and former Head of International of Halal Audit and Certification for International Institute for Halal Research and Training (INHART), International Islamic University Malaysia (IIUM). He graduated first and second degree from University Malaya, Malaysia in Fiqh and Jurisprudence and completed his PhD from Halal Products Research Institute (HPRI), Universiti Putra Malaysia in Shariah and Halal Laws. He was appointed as Trainer & Shariah Auditor at Halal Industry Development Corporation (HDC) from 2009 until 2011. He has various halal industries experience focuses to Shariah issues in Halal Industry, Muslim Friendly Tourism Industry Ecosystem, Malaysia Halal certification requirements, Internal Halal Audit and halal consultant. Dr. Mohammad Aizat was specializing to Halal Audit and Certification, Muslim Friendly Tourism Ecosystem Industry includes Geopark Tourism, Muslim Friendly Spa, Shariah Compliance Services in Hospital, Railway, Airlines, Transportation, Fundamental and Determination of Halal Haram Products, Integration Fiqh and Science, Islamic and Halal Cleansing (sertu), Fiqh Consumerism, Fiqh al-Istihalah, Al-Jallalah, Al-Istitobah, Al-'Uruf, Halal Food Culture, Halal Training and Halal Module Development. He had conducted many researches and does a presentation in conference locally and internationally on halal and its related

matters. He also in charge for Halal certification body in Taiwan, Korea and China. Now, he was advisors for several Halal Industry players and Muslim Friendly Tourism and Hospitality.
Area of Specialisation
Natural Science ~ Earth Sciences ~ Geology ~ Environmental Geology (Including Conservation Geology/Geotourism) - Muslim Friendly Geotourism Ecosystem
Social Science ~ Social Science ~ Syariah Law ~ Islamic Jurisprudence - Fiqh Halal and Consumerism
Humanities ~ Humanities ~ Religious Studies ~ Islamic Studies - Halal Audit and Certification
Research Projects
Completed
| | |
| --- | --- |
| 2021 - 2023 | X-Raying the Implications of Maqasid Shari?ah Framework for Triple Bottom Line of Halal Business Sustainability |
| 2021 - 2022 | Integrated and Sustainable Agriculture Farming (InSAF) @PPR Gombak Setia |
| 2021 - 2022 | Application of Maqasid al-Shariah on Animal Based Genetically Modified Organisms (GMOs) Issues |
| 2020 - 2020 | Taiwan-INHART Halal Certification Authority (TIHCA) |
| 2020 - 2020 | Certified Halal Executive Training |
| 2019 - 2019 | Certified Halal Executive Training |
| 2019 - 2019 | KIHCA Halal Audit |
| 2019 - 2019 | Program Persediaan Industri dan Perkhidmatan Halal |
| 2019 - 2020 | Certified Halal Executive Training |
| 2019 - 2019 | Muslim Friendly Tourism Ecosystem (MFTET) Training |
| 2016 - 2018 | Study on Natural Colorants Stability as Pigment, Dye Wet Coating Agent |
| 2015 - 2018 | Charaterization of Alcohol Content and the Impact of Its Physicochemical Properties In Various Types of Halal Vinegar Products |
| 2015 - 2019 | The Comprehensive Study on Al-Jallalah Animals and Its Impact on Malaysian Aquaculture Industry |
On-Going
| | |
| --- | --- |
| 2023 - Present | A Psychological Experience Framework for Faith-Based Mobile Services Consumption in Enhancing Muslim Tourism Experience |
| 2023 - Present | Sample Analysis by INHART Laboratory |
| 2023 - Present | Integrating Occupational Safety and Health (OSH), Halal and Toyyib, and Maqasid Al-Shari'ah: A Thematic Analysis of Expert Interviews for Ethical and Safe Workplaces |
| 2023 - Present | SHARIAH AND SCIENTIFIC REPORT FOR BLACK SOLDIER FLY LARVAE FED ON DIFFERENT TYPES OF WASTE AND DIFFERENT INCUBATION PERIODS |
| 2023 - Present | TRANSFERRING KNOWLEDGE IN BIOCIRCULAR PROCESS OF FOOD AND AGRICULTURAL WASTES FORMULATION FOR BLACK SOLDIER FLY CULTIVATION AS ANIMAL FEED AND FRASS IN PADANG BESAR, PERLIS |
| 2022 - Present | Halal & Toyyib Awareness International Camp 2021 |
| 2021 - Present | Unravelling the integration of Islamic principles in the clinical practices: Study on orthopaedic doctors consultation, decision making and holistic care in the sharia-compliant hospital. |
| 2021 - Present | A Conceptual Model for Enhancing Supply Chain Performance of Halal Small Businesses through Internet-Based Innovations |
| 2019 - Present | Geo-tourism Destination (GTD) Framework Based on Sustainable Development Goals and Maqasid Shariah |
| 2019 - Present | Framing Core Competencies Index for Halal Executive in Food Companies |
| 2019 - Present | Towards a conceptual model of whistle-blowing intentions among employees in Halal certified food companies |
Award & Recognition
| | | |
| --- | --- | --- |
| 08 Jul, 2022 | Bronze Award Outstanding Presentation - Universiti Teknologi MARA (UiTM) | National |
| 08 Jul, 2022 | Bronze Award - Universiti Teknologi MARA (UiTM) | National |
| 02 Jun, 2022 | Best Presenter at International Seminar on Halal Tourism and Hospitality - UNISSA Brunei | International |
| 02 Jun, 2022 | Best Poster Award - UNISSA Brunei | International |
| 11 Mar, 2022 | Sustainability Leadership Award - GPM Global USA | International |
| 07 Jan, 2016 | Excellent Staff Award Q4 - Offuce of the Deputy Rector (Research & Innovation) | University |