Staff Directory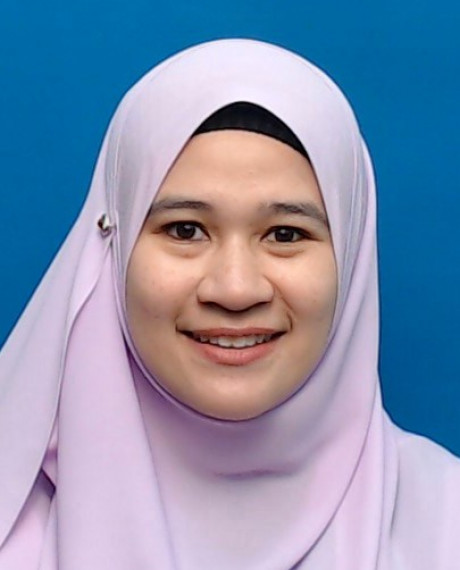 Academic Qualification
Doctor of Philosophy (Halal Product Science) - Doctor of Philosophy, Universiti Putra Malaysia (UPM)
Master of Science (Chemistry) - Masters Degree, Universiti Teknologi Malaysia (UTM)
Bachelor of Science (Industrial Chemistry) - Bachelor Degree, Universiti Teknologi Malaysia (UTM)
Nurrulhidayah Binti Ahmad Fadzillah (Dr.)
Assistant Professor
IIUM Gombak Campus
INTERNATIONAL INSTITUTE FOR HALAL RESEARCH AND TRAINING
---
nurrulhidayah@iium.edu.my
5617
Expert Profile
Assistant Professor Dr. Nurrulhidayah bt Ahmad Fadzillah was born in Johor Bahru, Johor. She joined International Islamic University Malaysia (IIUM) as an Assistant Professor in 2016. Since then, she has been serving in the same University. Presently, she is the Head of Training and International Halal Audit at International Institute for Halal Research and Training (INHART).
Prior to this, Dr.
Nurrulhidayah is a certified trainer for the Halal Professional Board and Malaysia International Halal Academy, JAKIM. At the same time, she was a developer for Executive Diploma in Halal Science Management Program for Centre of Research for Fiqh Science and Technology, UTM Skudai, Johor and Diploma in Halal Management for International Islamic College.

She lectures on Advanced Food analysis and Philosophy of Halal Science, Authentication and analytical method in Halal food. She had been invited in various halal-related conference, seminars and workshop local and international.
She has various halal industries experience as consultant, trainers and auditors focuses to technical issues in Halal Industry, Halal Certification Requirements, Internal Halal Audit for local and international companies such as Japan, China, Korea, and Taiwan.  

She had won a medal as Young Woman in Science as contributors in Halal field research by Venus International foundation in 2018. She also received medal in World Halal Research 2012 and several medals in various universities related to Halal research. Dr. Nurrulhidayah was specializing in Halal food chemistry, Halal Product innovation, Muslim Friendly SPA, Halal food authentication, fundamental of Halal and Haram in Islam, Halal certification requirements, Halal assurance system, Halal internal auditor, Halal education, Halal Training and module development.
She had conducted many researches, published several chapters in books and does a presentation in conference locally and internationally on halal and its related matters.
Area of Specialisation
Agricultural ~ Agricultural Science And Technology ~ Food Sciences and Nutrition ~ Halal Products - Halal Product Science
Teaching Responsibilities
| | |
| --- | --- |
| ADVANCED STUDY ON LEGAL ADMINISTRATIVE | 2020/2021 |
| ADVANCED STUDY ON LEGAL AND ADMINISTRATIVE | 2019/2020 |
| ADVANCED STUDY ON LEGAL AND ADMINISTRATIVE CONTROL | 2020/2021 2019/2020 2018/2019 2017/2018 2016/2017 |
| Governance in Halal Industry | 2021/2022 |
| HALAL ASSURANCE SYSTEM | 2022/2023 2021/2022 2020/2021 |
| HALAL LOGISTICS AND SERVICES | 2022/2023 |
| HALAL STANDARD, REGULATIONS AND ASSURANCE FOR GLOBAL TRADE | 2022/2023 2021/2022 2020/2021 |
| INDUSTRIAL TRAINING | 2021/2022 |
| RESEARCH METHODOLOGY | 2016/2017 |
| RESEARCH METHODOLOGY (QUANTITATIVE - MSC) | 2017/2018 |
| SEMINAR | 2016/2017 |
Research Projects
Completed
| | |
| --- | --- |
| 2020 - 2022 | Standards and Governance in Halal Industry |
| 2020 - 2020 | Taiwan-INHART Halal Certification Authority (TIHCA) |
| 2020 - 2020 | Certified Halal Executive Training |
| 2019 - 2019 | Certified Halal Executive Training |
| 2019 - 2022 | STUDIES ON ANTIOXIDANT PROPERTIES, ANTIMICROBIAL ACTIVITIES AND CHROMATICITY STABILITY OF CAROTENOID PIGMENT FROM SHRIMP WASTE AS HALAL FOOD COLORANT |
| 2019 - 2019 | KIHCA Halal Audit |
| 2019 - 2019 | Program Persediaan Industri dan Perkhidmatan Halal |
| 2019 - 2020 | Certified Halal Executive Training |
| 2019 - 2019 | Muslim Friendly Tourism Ecosystem (MFTET) Training |
| 2018 - 2020 | STUDIES ON ANTIOXIDANT PROPERTIES, ANTIMICROBIAL ACTIVITIES AND CHROMATICITY STABILITY OF ASTAXANTHIN PIGMENT AS NATURAL POLYMER COATING AGENT |
| 2016 - 2019 | Development of Rapid Low Cost Protocol for Halal Authentication of Gelatin Sources |
| 2016 - 2018 | Study on Natural Colorants Stability as Pigment, Dye Wet Coating Agent |
| 2016 - 2019 | Halal Authentication of Recycled Cooking Oils by Means of Differential Scanning Calorimetry (DSC) |
| 2016 - 2019 | Antibacterial Studies of Carica papaya Plant as Food Preservative |
| 2016 - 2017 | Enhancement of Antimicrobial Properties of Chitosan Edible Film Using Different Bioactive Biomolecules |
| - 2019 | STUDIES ON ANTIOXIDANT PROPERTIES, ANTIMICROBIAL ACTIVITIES AND CHROMATICITY STABILITY OF CAROTENOID PIGMENT FROM ALGAE AS NATURAL POLYMER COATING AGENT |
On-Going
| | |
| --- | --- |
| 2022 - Present | Sample analysis by INHART Laboratory |
| 2020 - Present | Development of Future Antibiotics : Active Pharmaceutical Ingredient Ionic Liquids (API-ILs) with COSMO-RS Based Prediction for Resistant Microbial strains |
| 2019 - Present | Characterization of blood plasma structure in surimi products and adulteration status through scientific and shariah approach. |
| 2019 - Present | Framing Core Competencies Index for Halal Executive in Food Companies |
| 2019 - Present | Towards a conceptual model of whistle-blowing intentions among employees in Halal certified food companies |
| 2018 - Present | Data Management of Various Non-Halal Adulterations and Development of Portable Halal Device |
Award & Recognition
| | | |
| --- | --- | --- |
| 03 Mar, 2018 | YOUNG WOMEN IN SCIENCE AWARD - Venus International Foundation | International |
Publications
Article
| | |
| --- | --- |
| 2022 | A conceptual core competency model for halal executives in food manufacturing companies. Journal of Halal Science and Technology, 1 (1) pp. 1-14 |
| 2022 | Concept and guidelines of consuming Halal-Tayyiban food from Islamic and health perspectives: a meaningful lesson from COVID-19 outbreak. International Journal of Asian Social Science, 12 (5) pp. 169-182 |
| 2022 | Covid-19 pandemic: is there any hope for a good life?. Malaysian Journal of Social Sciences and Humanities (MJSSH), 7 (6) pp. 1-13 |
| 2022 | Metabolite fingerprinting based on 1H-NMR spectroscopy and liquid chromatography for the authentication of herbal products. Molecules, 27 (4) pp. 1-17 |
| 2022 | Study on volatile compounds of gelatine and the maillard reaction products from different species using SPME-GCMS. Science and Technology Indonesia, 7 (2) pp. 132-139 |
| 2022 | Synthesis of nanoherbal from ethanol extract of Indonesian fern selaginella plana and antibacterial activity assay. Tropical Journal of Natural Product Research, 6 (1) pp. 44-49 |
| 2021 | Application of Raman spectroscopy and chemometrics for quality controls of fats and oils: a review. Food Reviews International, () pp. |
| 2021 | Assessment of day spa premises spatial organisation, components, and services towards Muslim-friendly elements. Asia-Pacific Journal of Innovation in Hospitality and Tourism, 10 (3) pp. 137-161 |
| 2021 | Food allergy consumption according to halalan tayyiban perspective: a review. Revista Geintec-Gestao Inovacao E Tecnologias, 11 (2) pp. 955-969 |
| 2021 | Issues related to animal blood into food products: a review paper. Food Research, 5 (3 (June)) pp. 12-21 |
| 2020 | Discrimination of porcine and bovine gelatines based on reducing sugar types on Maillard reaction. Food Research, 4 (2) pp. 301-306 |
| 2020 | Elements of eating morality according to Bediuzzaman Said Nursi's views: a complementary to the basic concept of food in Islam. Journal of Islamic Social Sciences and Humanities (ABQARI), 23 (1) pp. 156-173 |
| 2020 | Fatwa debate on porcine derivatives in vaccine from the concept of physical and chemical transformation (Istihalah) in Islamic jurisprudence and science. Journal of Critical Review, 7 (2) pp. 1037-1045 |
| 2020 | Halal assurance management system in chicken broiler industry. Journal of Critical Review, 7 (7) pp. 1046-1051 |
| 2020 | Halal risk control at the upstream level of the broiler chicken supply chain. Journal of Critical Reviews, 7 (7) pp. 1052-1057 |
| 2020 | In vivo antioxidant activities of Curcuma longa and Curcuma xanthorrhiza: A review. Food Research, 4 (1) pp. 13-19 |
| 2020 | Islamic and modern science perspectives issues of animal plasma as a source of food additives in food products. International Journal of Advanced Research in Engineering and Technology (IJARET), 11 (12) pp. 283-305 |
| 2020 | Optimisation of the Maillard reaction of bovine gelatine-xylose model using response surface methodology. Food Research, 4 ((Suppl. 1) (2020)) pp. 99-106 |
| 2020 | Optimisation of the maillard reaction of bovine gelatine-xylose model using response surface methodology. Food Research, 4 () pp. 99-106 |
| 2020 | Physicochemical properties of dragon fruit peel pectin and citrus peel pectin: a comparison. FOOD RESEARCH, SUPL. 1 (2020) pp. 266-273 |
| 2020 | Principal component analysis of antioxidant activities, total phenolic contents, and total flavonoid contents of turmeric (Curcuma longa l.). International Journal of Pharmaceutical Research, 12 (July-December) pp. 2966-2972 |
| 2020 | Review on in vitro antioxidant activities of curcuma species commonly used as herbal components in Indonesia. Food Research, 4 (2) pp. 286-293 |
| 2020 | The use of chemometrics in combination with molecular spectroscopic and chromatographic methods for authentication of Curcuma species: a review. Food Research, 4 (6) pp. 1850-1858 |
| 2019 | Alkaline-based curcumin extraction from selected zingiberaceae for antimicrobial and antioxidant activities. Pigment & Resin Technology, 48 (4) pp. 289-296 |
| 2019 | Application of near- and mid-infrared spectroscopy combined with chemometrics for discrimination and authentication of herbal products: A review. Journal of Applied Pharmaceutical Science, 9 (3) pp. 137-147 |
| 2019 | Assessment of agro-based homestay activities towards Muslim friendly tourism. International Journal of Academic Research in Business and Social Sciences, 9 (2) pp. 901-909 |
| 2019 | Bioactivity and stability studies of betalain-containing extracts from beta vulgaris L.. Journal of Pharmacy and Nutrition Sciences, 9 (2) pp. 81-86 |
| 2019 | Carotenoid pigments of red, green and brown macroalgae species as potential active pharmaceutical ingredients. Journal of Pharmacy and Nutrition Sciences, 9 (1) pp. 14-19 |
| 2019 | Chemometrics analysis combined with GC-MS and NMR spectroscopy analysis of fatty acids as a means of discriminating butterfat adulteration. Journal of Pharmacy and Nutrition Sciences, 9 (2) pp. 87-94 |
| 2019 | Fatwa & sains perubatan moden menurut perspektif Maqasid Syariah = Fatwa & modern medical sciences from the perspective of Maqasid Syariah. International Journal of Islamic and Civilizational Studies, 6 (2-2) pp. 151-164 |
| 2019 | Fourier Transform Infrared Spectroscopy (FTIR) coupled with multivariate calibration and discriminant analysis for authentication of extra virgin olive oil from rambutan seed fat. Food Research, 3 (6) pp. 727-733 |
| 2019 | Hot acid extraction, characterisation and scavenging activity of pectin from hylocereus polyrhizus. Journal of Pharmacy and Nutrition Sciences, 9 (5) pp. 276-282 |
| 2019 | Manipulation of environmental stress towards lutein production in chlorella fusca cell culture. Journal of Pharmacy and Nutrition Sciences, 9 (5) pp. 251-257 |
| 2019 | Nigella sativa oil: physico-chemical properties, authentication analysis and its antioxidant activity. Food Research, 3 (6) pp. 628-634 |
| 2019 | Optimisation of browning index of Maillard reaction in gelatine powder by response surface methodology (RSM) for halal authentication. Food Research, 3 (5) pp. 525-529 |
| 2019 | Overview of edible bird's nests and their contemporary issues. Food Control, 104 () pp. 247-255 |
| 2019 | Repositioning of spa premises into the context of Islamic built environment and Muslim friendly attributes. International Journal of Academic Research in Business and Social Sciences, 9 (2) pp. 1014-1023 |
| 2019 | The interrelationship between spatial organization, social interaction and landscape setting of The homestay towards Islamic built environment. International Journal of Academic Research in Business and Social Sciences, 9 (2) pp. 1121-1131 |
| 2019 | The usage of the Mashbooh ingredients in the pharmaceutical industry: a review. The International Journal of Humanities & Social Studies, 7 (3) pp. 295-299 |
| 2019 | The use of FTIR and Raman spectroscopy in combination with chemometrics for analysis of biomolecules in biomedical fluids: a review. Biomedical Spectroscopy and Imaging, 8 (3-4) pp. 55-71 |
| 2019 | Virgin coconut oil: extraction: physicochemical properties, biological activities and its authentication analysis. Food Reviews International, () pp. |
| 2018 | Carotenoid and chlorophyll profiles in five species of Malaysian seaweed as potential Halal Active Pharmaceutical Ingredient (API). International Journal on Advanced Science, Engineering and Information Technology, 8 (4-2) pp. 1610-1616 |
| 2018 | Study on Muslim friendly spa: a conceptual framework. International Journal of Academic Research in Business and Social Sciences, 8 (9) pp. 2038-2050 |
| 2018 | Study on spa typologies, spatial organisation and social interaction in accordance with Islamic built environment attributes. Journal of Architecture, Planning & Construction Management, 8 (2) pp. 43-49 |
| 2017 | Atrraction of three-star hotel through alternative entertainments. Journal of Contemporary Islamic Studies, 3 (1) pp. 31-40 |
| 2017 | Authentication of butter from lard adulteration using high-resolution of nuclear magnetic resonance spectroscopy and high-performance liquid chromatography. International Journal of Food Properties, 20 (9) pp. 2147-2156 |
| 2017 | Comparison of composition, thermal behaviour and polymorphism of pink guava (Psidium guajava) seed oil-palm stearin blends and lard. International Food Research Journal, 24 (Suppl.) pp. S348-S354 |
| 2017 | Determination of natural carotenoid pigments from freshwater green algae as potential halal food colorants. International Food Research Journal (IFRJ), 24 (Suppl.) pp. S468-S471 |
| 2017 | Differentiation of fractionated components of lard from other animal fats using different analytical techniques. Sains Malaysiana, 46 (2) pp. 209-216 |
| 2017 | Effect of pink guava oil-palm stearin blends and lard on dough properties and cookies quality. International Food Research Journal, 24 (Suppl.) pp. 355-362 |
| 2017 | Evaluation of catalytic effects of chymotrypsin and Cu2+ for development of UV-spectroscopic method for gelatin-source differentiation. International Journal of Food Science, 2017 () pp. 1-5 |
| 2017 | Halal food culture in Kuala Terengganu: shariah perspective (Istitabat al-'Arab). al-Irsyad: Journal of Islamic and Contemporary Issues, 2 (2) pp. 27-39 |
| 2017 | Quranic principles on water management. Al-Qanatir: International Journal of Islamic Studies, 8 (4) pp. 52-66 |
| 2017 | Study on physiochemical properties and the halalness of commercially marketed vinegar in Malaysia. International Food Research Journal (IFRJ), 24 (Suppl.) pp. S428-S435 |
| 2017 | The role of religious loyalty in combating digital piracy: an Islamic perspective. Al-Qanatir: International Journal of Islamic Studies, 8 (3) pp. 46-54 |
| 2016 | Differentiation of fatty acid composition of butter adulterated with lard using gas chromatography mass spectrometry combined with principal componenet analysis. Jurnal Teknologi, 78 (2) pp. 171-177 |
| 2015 | Detection of butter adulteration with lard by employing H-1-NMR spectroscopy and multivariate data analysis. Journal of Oleo Science, 64 (7) pp. 607-703 |
| 2015 | Detection of butter adulteration with lard using differential scanning calorimetry. International Food Research Journal, 22 (2) pp. 832-839 |
| 2015 | Fourier-transform infrared spectra combined with chemometrics and fatty acid composition for analysis of pumpkin seed oil blended into olive oil. International Journal of Food Properties, 18 (5) pp. 1086-1096 |
| 2015 | FTIR-ATR spectroscopy based metabolite fingerprinting as a direct determination of butter adulterated with lard. International Journal of Food Properties, 18 (2) pp. 372-379 |
| 2014 | FTIR spectroscopy combined with chemometric for analysis of sesame oil adulterated with corn oil. International Journal of Food Properties, 17 (6) pp. 1275-1282 |
| 2013 | Analysis of chicken fat as adulterant in butter using Fourier transform infrared spectroscopy and chemometrics. Grasas y Aceites International JOurnal of Fats and Oils, 64 (4) pp. 349-355 |
| 2013 | Application of FTIR-ATR spectroscopy coupled with multivariate analysis for rapid estimation of butter adulteration. Journal of Oleo Science, 62 (8) pp. 1-8 |
| 2013 | Authentication analysis of butter from beef fat using Fourier Transform Infrared (FTIR) spectroscopy coupled with chemometrics. International Food Research Journal, 20 (3) pp. 1383-1388 |
| 2013 | Authentication analysis of butter from beef fat using Fourier Transform Infrared (FTIR) spectroscopy coupled with chemometrics. International Food Research Journal, 20 (3) pp. 1383-1388 |
| 2012 | The contribution of science and technology in determining the permissibility (halalness) of food products. Revelation and Science, 2 (01) pp. 1-8 |
| 2011 | Application of FTIR spectroscopy coupled with chemometrics for authentication of Nigella sativa seed oil. Journal of Spectroscopy, 25 () pp. 243-250 |
| 2011 | IR study of active sites for n-heptane isomerization over MoO3-ZrO2. Applied Catalysis A: General, 406 (1-2) pp. 102-112 |
| 2010 | Determination of Lewis and Brönsted acid sites by gas flow-injection technique. Malaysian Journal of Fundamental and Applied Sciences, 6 (2) pp. 127-131 |
| 2010 | Home-made vacuum system for calculating the apparent density of solid materials. Malaysian Journal of Fundamental and Applied Sciences, 6 (1) pp. 84-87 |
Conference or Workshop Item
| | |
| --- | --- |
| 2021 | Phytochemical screening, total flavonoid content, and total phenolic content of ethanol extract of the Indonesian Fern Selaginella Plana. In: International Joint Conference on Science and Engineering 2021 (IJCSE 2021), |
| 2021 | The significance of Maillard Reaction for species specific-detection gelatine in food industry. In: Mathematics and Science Education International Seminar (MASEIS) 2019 5 October 2019, Bengkulu, Indonesia, |
| 2019 | Adaptation and ecosystem resilience of blue-green algae towards carotenogenesis regulatory mechanism. In: 8th Malaysian international seminar on Antartica: polar regions in the global climate system, |
| 2019 | Clean Extraction of Pectin from Fruit Peels. In: PECIPTA2019, |
| 2019 | Clean extraction of pectin from fruit peels. In: 8th International Molecular Biology And Biotechnology Congress (MOLBIOTECH), |
| 2019 | Physicochemical properties of dragon fruit peel pectin and commercial pectin: a comparison. In: Global Halal Sphere Conference 2019 (GloHaS 2019), |
| 2018 | Assessment of agro-based homestay activities towards Muslim friendly tourism. In: International Conference on Halal Innovation in Products and Services 2018 (i-CHIPS 2018), |
| 2018 | Beetroot (Beta vulgaris) compound: the stability of natural colorant and its antioxidant activity. In: International Conference on Halal Innovation in Products and Services 2018 (i-CHIPS 2018), |
| 2018 | Detection of added plastics in the frying oils using differential scanning calorimetry (DSC) combined with principal component analysis (PCA). In: National Research and Innovation Seminar 2017 (RISE 2017), |
| 2018 | Effect of type of reducing sugar on maillard reaction of gelatine from different sources. In: International Conference on Halal Innovation in Products and Services 2018 (i-CHIPS 2018), |
| 2018 | Pectin from dragon fruit (Hylocereus polyrhizus) as potential halal gelling agent. In: 29th International Invention, Innovation And Technology Exhibition (ITEX) 2018, |
| 2018 | Repositioning of spa premises into the context of Islamic built environment and Muslim friendly attributes. In: International Conference on Halal Innovation in Products and Services 2018 (i-CHIPS 2018), |
| 2018 | The interrelationship between spatial organization, social interaction and landscape setting of the homestay towards Islamic built environment. In: International Conference on Halal Innovation in Products and Services 2018 (i-CHIPS 2018), |
| 2017 | Emerging sustainable technologies for transformation of gelatin and gelatin-based films. In: ASIA International Multidisciplinary Conference 2017 (AIMC 20170, |
| 2016 | Halal entertainment: Attraction of three-star hotel towards alternatives entertainment. In: 3rd International Halal Conference (INHAC 2016), |
| 2016 | Standardization of Islamic elements and requirements for room in tourism accommodation premises. In: 3rd International Halal Conference (INHAC 2016), |
| 2011 | Halal food issues from Islamic and modern science perspectives. In: International Conference on Humanities, Historical and Social Science (CHHSS) 2011, |
Book
Book Section
| | |
| --- | --- |
| 2021 | Application of spectroscopic and chromatographic methods for the analysis of non-halal meats in food products. In: Springer Nature Switzerland, ISBN: 978-3-030-75578-2, pp. 75-92 |
| 2021 | The identification of alcohol percentage limit in halal food using fuzzy logic. In: Springer Nature Singapore Pte Ltd, ISBN: 978-981-33-4853-0, pp. 269-276 |
| 2020 | Artificial sensory techniques for halal authentication. In: Global Science, ISBN: 9786237442127, pp. 103-117 |
| 2020 | Unrecognized Malaysia halal logo: the role of authorities in protecting consumer's rights. In: UUM Press, ISBN: 978-967-2363-33-0, pp. 32-43 |
| 2018 | Phycoremediation: Islamic value system toward environmental sustainability. In: Springer Nature, ISBN: 978-981-10-7256-7, pp. 95-105 |
| 2018 | Religious and cultural food: at the crossroads of science and ethics. In: Woodhead Publishing, ISBN: 978-0-08-101892-7, pp. 25-42 |
| 2018 | Religious and cultural influences on the selection of menu. In: Elsevier Ltd., ISBN: 978-0-08-101892-7, pp. 15-23 |
| 2018 | Religious and cultural influences on the selection of menu. In: Woodhead Publishing, ISBN: 9780081018927, pp. 15-23 |
| 2018 | Technical review on vinegar fermentation process and physiochemical properties of vinegar product based on Shariah and scientific perspectives. In: Springer Nature, ISBN: 978-981-10-7256-7, pp. 491-499 |