Staff Directory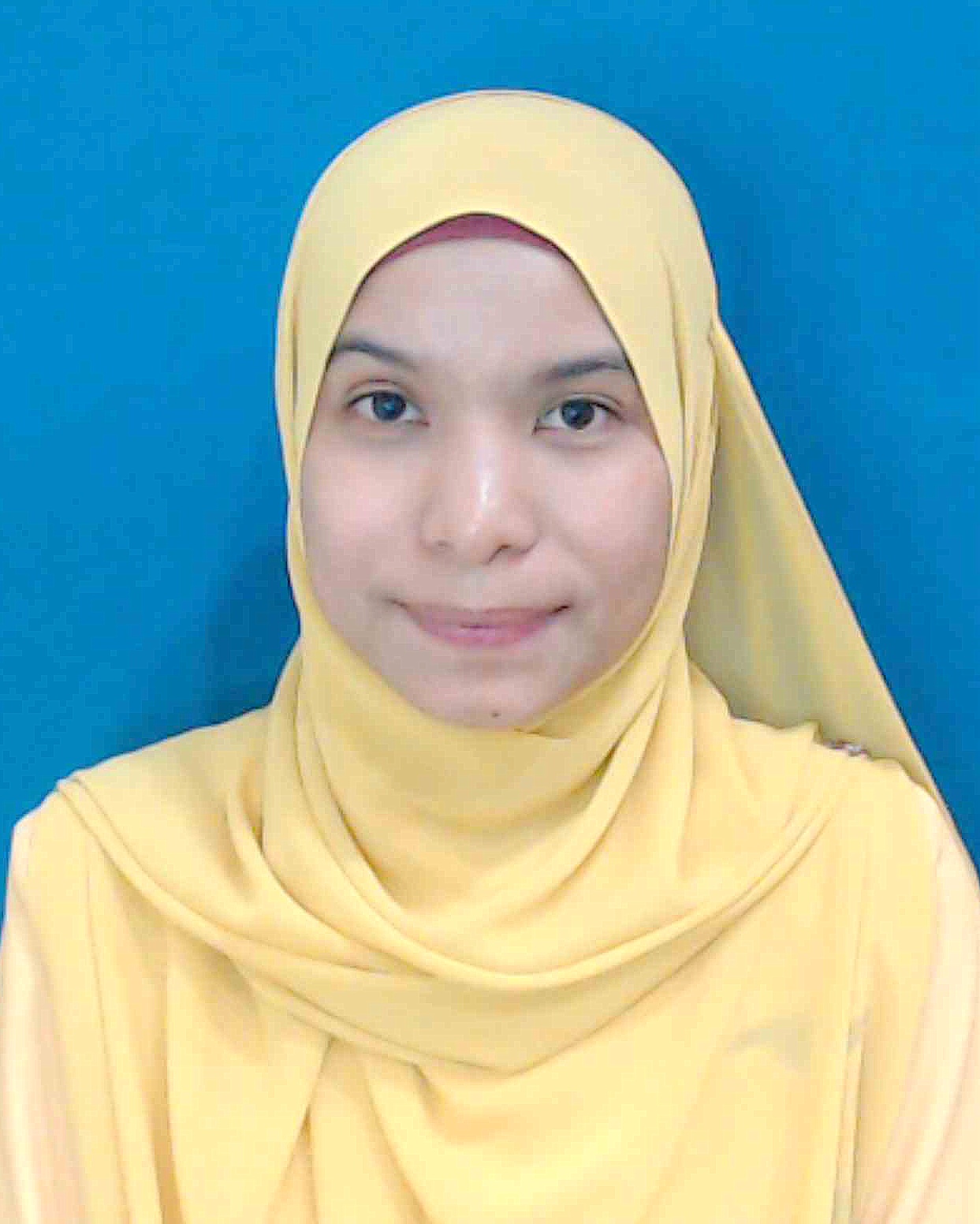 Academic Qualification
DOCTOR OF PHILOSOPHY (COMPUTATIONAL AND THEORETICAL SCIENCES) - Doctor of Philosophy, International Islamic University Malaysia
Nur Zatul Akmar Bte Hamzah (Dr.)
Assistant Professor
IIUM Kuantan Campus
KULLIYYAH OF SCIENCE
---
zatulakmar@iium.edu.my
2626
Expert Profile
Nur Zatul Akmar Bt Hamzah obtained her BSc (Hons) and MSc degrees from Universiti Teknologi Malaysia (UTM) while she obtained her PhD degree from International Islamic University Malaysia (IIUM). During her convocation day, she received the Dean's List Award for her BSc degree, Best Postgraduates Student Award (Mathematical Sciences) for her MSc degree, and Best Student Award (Kulliyyah of Science) for her PhD degree. Her PhD thesis was entitled Quadratic Stochastic Operator on Infinite State Space: Some Rigorous and Computational Results.
For her PhD studies, she was fully sponsored by Ministry of Higher Education (MOHE) Malaysia and IIUM. She was an academic trainee of Kulliyyah of Science (KoS) and upon completion of her PhD, she worked with IIUM on 22nd January 2016 and took up a lecturer's position at the university.
She was a committee in IIUM Mathematics Competition (IMC) organized by KoS since 2013 until now. In 2016, she was holding a Chairman position in IMC 2016. She was also being a committee for several programmes organized by KoS and Department of Computational and Theoretical Sciences (CTS). In addition, she is a life-time member of Persatuan Sains Matematik Malaysia (PERSAMA).
Up to the present time, she has presented her research work in local and international conferences since 2012. She has published her research articles in different journals which are indexed by WOS, Scopus and MyCite.
She has completed internal grant projects and is currently involved in external research projects which are FRGS and SRCG. For the awards, she has involved in many exhibitions organized by IIUM and won some medals. Presently, Dr. Zatul is an Assistant Professor at the CTS Department and active in Kulliyyah activities, teaching, and research.
Area of Specialisation
ICT ~ Information, Computer And Communications Technology (ICT) ~ Information Systems ~ Other Information Systems n.e.c. - DOCTOR OF PHILOSOPHY (COMPUTATIONAL AND THEORETICAL SCIENCES)
Natural Science ~ Mathematical Sciences ~ Applied Mathematics ~ Dynamical Systems - Nonlinear Operator
Professional Membership
Member of Profesional Body / Association: (LIFE-TIME MEMBERSHIP), Persatuan Sains Matematik Malaysia (PERSAMA)
Teaching Responsibilities
| | |
| --- | --- |
| ALGEBRA | 2019/2020 2018/2019 |
| CALCULUS 1 | 2022/2023 2021/2022 2020/2021 2019/2020 |
| CALCULUS 2 | 2019/2020 2018/2019 |
| CALCULUS I | 2017/2018 2016/2017 |
| CALCULUS II | 2022/2023 2021/2022 2018/2019 2017/2018 2016/2017 |
| DISCRETE MATHEMATICS | 2023/2024 2022/2023 |
| ERGODIC THEORY 2 | 2020/2021 |
| ERGODIC THEORY II | 2023/2024 2021/2022 2020/2021 2019/2020 2018/2019 |
| FINAL YEAR PROJECT | 2020/2021 |
| FINAL YEAR PROJECT 1 | 2021/2022 2020/2021 |
| FINAL YEAR PROJECT II | 2021/2022 |
| LINEAR ALGEBRA | 2021/2022 |
| MATHEMATICAL ANALYSIS | 2019/2020 2018/2019 |
| MATHEMATICS FOR CHEMISTS I | 2018/2019 2016/2017 |
Research Projects
Completed
| | |
| --- | --- |
| 2020 - 2023 | Dynamical System Generated by Quadratic Stochastic Operators of Continual State Space |
| 2019 - 2022 | Stability Analysis of Nonlinear Operator (Quadratic) and Z_5-symmetric Models |
| 2018 - 2022 | Vector solitons interaction with external potentials in Coupled Nonlinear Schrodinger Equation. |
| 2016 - 2020 | Regularity of Quadratic Stochastic Operators on Infinite State Space |
| 2014 - 2018 | Quadratic Stochastic Operators with Infinite State Space and Their Applications |
On-Going
| | |
| --- | --- |
| 2021 - Present | Scattering of Vector Solitons in Coupled Cubic-Quintic Nonlinear Schrodinger Equations With External Potentials. |
| 2021 - Present | Dynamical System Generated by Higher Number of Partition of Quadratic Stochastic Operators on Countable State Space. |
| 2021 - Present | Dynamics of Finite Dimensional Orthogonality Preserving Cubic Stochastic Operators |
| 2016 - Present | Humanoid Robotic Arm Control using Robust Neural Network Approach |
| 2013 - Present | DYNAMICAL SYSTEMS AND THEIR APPLICATIONS (DSTA) |
Publications
Article
| | |
| --- | --- |
| 2022 | Dynamics of nonlinear operator generated by lebesgue quadratic stochastic operator with exponential measure. Mathematics and Statistics, 10 (4) pp. 861-867 |
| 2022 | On nonhomogeneous geometric quadratic stochastic operators. Turkish Journal of Mathematics, 46 () pp. 1397-1407 |
| 2022 | On the dynamics of geometric quadratic stochastic operator generated by 2-partition on countable state space. Malaysian Journal of Mathematical Sciences, 16 (4) pp. 727-737 |
| 2021 | New class of lebesgue quadratic stochastic operators on continual state space. International Journal of Allied Health Sciences, 5 (1) pp. 2109-2109 |
| 2020 | Regularity of geometric quadratic stochastic operator generated by 2-partition of infinite points. Malaysian Journal of Fundamental and Applied Sciences (MJFAS), 16 (3) pp. 281-285 |
| 2019 | A class of geometric quadratic stochastic operator on countable state space and its regularity. Malaysian Journal of Fundamental and Applied Sciences (MJFAS), 15 (6) pp. 872-877 |
| 2018 | On non-ergodic Gaussian quadratic stochastic operators. AIP Conference Proceedings, 1974 () pp. 030021-1-030021-7 |
| 2016 | Nonhomogeneous poisson nonlinear transformations on countable infinite set. Malaysian Journal of Mathematical Sciences, 10 (Special Issue) pp. 143-155 |
| 2015 | Geometric quadratic stochastic operator on countable infinite set. AIP Conference Proceedings , 1643 () pp. 706-712 |
| 2015 | On Gaussian nonlinear transformations. AIP Conference Proceedings, 1682 () pp. 040009-1 |
| 2015 | On volterra quadratic stochastic operators with continual state space . AIP Conference Proceedings , 1660 (050025) pp. 1-7 |
| 2015 | Quadratic stochastic operators on segment [0,1] and their limit behavior . Indian Journal of Science and Technology, 8 (30) pp. 1-12 |
| 2014 | On poisson nonlinear transformations. The Scientific World Journal, 2014 (832861) pp. 1-7 |
| 2012 | Splicing systems over permutation groups of length two. Malaysian Journal of Fundamental and Applied Sciences, 8 (2) pp. 83-88 |
| 2012 | Sticker systems over monoids. Malaysian Journal of Fundamental and Applied Sciences, 8 (3) pp. 127-132 |
Conference or Workshop Item
| | |
| --- | --- |
| 2021 | New class of 2-partition poisson quadratic stochastic operators on countable state space. In: 28th Simposium Kebangsaan Sains Matematik, SKSM 2021, |
| 2017 | On (3,3)-Gaussian quadratic stochastic operators. In: 37th International Conference on Quantum Probability and Related Topics (QP37) 2016, |
| 2015 | Lebesgue quadratic stochastic operators on segment [0,1]. In: 7th International conference on Research and Education in Mathematics (ICREM7), |
| 2015 | Limit behavior of some quadratic stochastic operators on segment [0,1]. In: The 4th International Conference on Computer Science & Computational Mathematics (ICCSCM 2015), |
| 2014 | Associative three-dimensional genetic algebras . In: International Research, Invention and Innovation Exhibition 2014 (IRIIE2014), |
| 2014 | Gaussian quadratic stochastic operator. In: THE 22nd NATIONAL SYMPOSIUM ON MATHEMATICAL SCIENCES, |
| 2014 | Geometric quadratic stochastic operators on countable infinite set. In: The 2nd ISM International Statistical Conference 2014 with Applications in Science and Engineering (ISM II), |
| 2014 | On volterra quadratic stochastic operators with continual state space. In: International Conference on Mathematics, Engineering and Industrial Applications 2014 (ICoMEIA2014), |