Staff Directory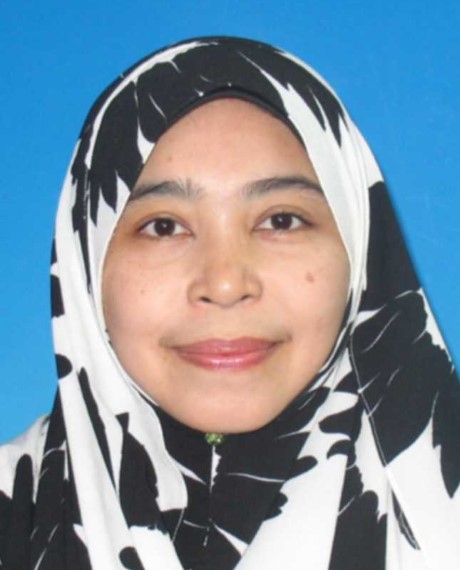 Academic Qualification
Doctor of Philosophy (Islamic Banking and Finance) - Doctor of Philosophy, International Islamic University Malaysia
Master in Business Administration - Masters Degree, International Islamic University Malaysia
Nur Hasnida Binti Abd. Rahman (Dr.)
Assistant Professor
IIUM Gombak Campus
KULLIYYAH OF ECONOMICS AND MANAGEMENT SCIENCES
---
nhasnida@iium.edu.my
4709
Expert Profile
Nur Hasnida binti Abd Rahman obtained his BAcc (Hon) from University of Malaya and MBA (Islamic Banking and Finance) from International Islamic University Malaysia. She has 15 years of working experiences in the banking industry, particularly in business banking operations. She specialize in SMEs and Infrastructure financing which covers mainly on business banking development, structuring of financing products, credit evaluation, credit administration, credit supervision and credit recovery. She also has experiences in handling financing for various types of industries in Malaysia. She has recently completed her PhD in Islamic banking and finance. Currently, she is a lecturer at the Department of Finance, Kulliyyah of Economics and management Sciences of IIUM.
Area of Specialisation
Economics, Business And Management ~ Economics, Business And Management ~ Finance ~ Other Finance n.e.c.
Teaching Responsibilities
| | |
| --- | --- |
| BANK MANAGEMENT | 2022/2023 2021/2022 2020/2021 2019/2020 2018/2019 2017/2018 2016/2017 |
| BANK OPERATIONS AND MANAGEMENT | 2021/2022 |
| FINANCIAL MARKETS AND INSTITUTIONS | 2018/2019 |
| ISLAMIC FINANCING MANAGEMENT | 2018/2019 2017/2018 2016/2017 |
| MANAGEMENT OF HUMAN RESOURCES | 2015/2016 |
| MARKETING MANAGEMENT | 2016/2017 2015/2016 |
| MONEY, BANKING AND CAPITAL MARKETS | 2018/2019 |
| PRACTICAL TRAINING | 2020/2021 2019/2020 2018/2019 2017/2018 2016/2017 |
| RISK MANAGEMENT OF ISLAMIC FINANCIAL INSTITUTIONS | 2022/2023 2021/2022 |
Research Projects
Completed
On-Going
| | |
| --- | --- |
| 2018 - Present | Addressing the Financial Behaviors of the Stakeholders of Islamic Financial Institutions Towards the Financial Crime: The Case of Malaysia |
| 2016 - Present | Developing Trust Model in Musharakah Financing for SMEs |
Publications
Article
| | |
| --- | --- |
| 2021 | Addressing the agricultural financing gap in Malaysia via Manihah Agricultural Financing Model: will Islamic banks go the extra mile?. Agricultural Finance Review, () pp. 1-18 |
| 2020 | A conceptual model of depositors' trust and loyalty on hajj institution - case of Lembaga Tabung Haji Malaysia. International Review of Management and Marketing, 10 (1) pp. 99-106 |
| 2020 | A conceptual model of depositors' trust and loyalty on hajj institution - case of Lembaga Tabung Haji Malaysia. International Review of Management and Marketing, 10 (1) pp. 99-106 |
| 2020 | Mandate performance reporting of Malaysian development financial institutions (DFIs): a review. Asian Journal of Accounting and Finance, 2 () pp. 1-6 |
| 2020 | Mandate performance reporting of Malaysian Development Financial Institutions (DFIs): a review. Asian Journal of Accounting and Finance, 2 (1) pp. 1-6 |
| 2019 | A conceptual framework for the Impact of financial crime towards the financial performance of Islamic financial institutions. Al-Shajarah, Special Issue: Islamic Banking and Finance () pp. 23-41 |
| 2017 | Adoption of musharakah financing model for the long term development of Small and Medium Sized Enterprises (SMES). Omani Journal of Applied Sciences, 6 (1) pp. 19-31 |
| 2017 | The role of Islamic banks In enhancing SMEs' access to financing via musharakah Financing. Journal of Islamic Finance, 6 (1) pp. 43-51 |
| 2016 | Viability of musharakah as an alternative financing mode for small and medium enterprises: The Case of Klang Valley and Selangor, Malaysia. COMSATS Journal of Islamic Finance, 1 () pp. 19-28 |
Conference or Workshop Item