Staff Directory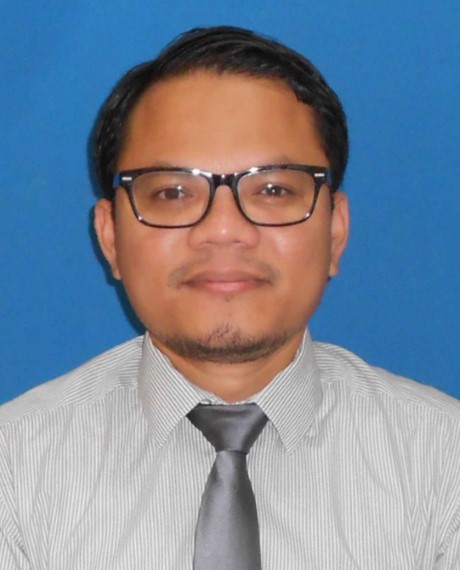 Academic Qualification
Ph.d in Occupational Hygiene - Doctor of Philosophy, University of Aberdeen
Community Health Sciences (Occupational Health) - Masters Degree, Universiti Kebangsaan Malaysia (UKM)
Bachelor of Biomedical Science - Bachelor Degree, International Islamic University Malaysia
Muhammad Zubir Bin Yusof (Dr.)
Assistant Professor
IIUM Kuantan Campus
KULLIYYAH OF MEDICINE
---
zubiryusof@iium.edu.my
2091
Expert Profile
Muhammad Zubir Yusof completed his PhD in 2016 from University of Aberdeen, U.K. in occupational hygiene. His PhD research involved the work on estimating lifetime pesticide exposure and cognitive impairment under the supervision of Dr Sean Semple and Prof. John Cherrie (Principal Scientist, Institute of Occupational Medicine, UK). In 2015, he received one of the prestigious conference Travel Awards in Nevada, USA, in recognition of his outstanding work and promise in the field of exposure science. He has also presented his work at a wide range of national and international scientific conferences during this time. He returned to Malaysia and took up a lecturer position in the Department of Community Medicine, Kulliyyah of Medicine in July 2016.
He is a registered member for both national and international professional bodies such as Malaysian Industrial Hygiene Association (MIHA), British Occupational Hygiene Society (BOHS), International Society of Exposure Science (ISES), and Asian Network of Occupational Hygiene (ANOH).
His research strategy focused on examining the links between current and past exposure to hazardous agents (i.e. chemical, biological etc.) with human health. He had been appointed as one of the consultants for Department of Occupational Safety and Health (DOSH), Malaysia for the national project, on the role of basic occupational health services in early screening for the identification and prevention of occupational diseases in small and medium industry in Malaysia. Currently, he has been appointed as a consultant for National Institute of Occupational Safety and Health (NIOSH) for health risk assessment of asbestos project. 
Area of Specialisation
Medical And Health ~ Medical And Health Sciences ~ Environmental and Occupational Health and Safety Research ~ Other Environmental and Occupational health and Safety Research N.e.c.
Teaching Responsibilities
| | |
| --- | --- |
| COMMUNITY MEDICINE | 2021/2022 2020/2021 2019/2020 2018/2019 2017/2018 2016/2017 |
| INDUSTRIAL HYGIENE | 2017/2018 |
| INTRODUCTION TO PUBLIC HEALTH | 2020/2021 2019/2020 2018/2019 2017/2018 |
| OCCUPATIONAL HEALTH | 2016/2017 |
| RESEARCH METHODOLOGY | 2021/2022 2020/2021 2019/2020 2018/2019 |
Research Projects
Completed
| | |
| --- | --- |
| 2017 - 2020 | Prevalence of depression and its associated risk factors among elderly in Felda Bukit Goh, Kuantan. |
| 2017 - 2020 | A MIXED METHOD: DEPRESSION AND ASSOCIATED FACTORS AMONG TRANSGENDER MALE TO FEMALE IN KUANTAN, PAHANG |
| 2016 - 2017 | KAJIAN PERANAN PERKHIDMATAN KESIHATAN PEKERJAAN DALAM SARINGAN AWAL BAGI PENGENALPASTIAN DAN PENCEGAHAN PENYAKIT PEKERJAAN DI INDUSTRI KECIL DAN SEDERHANA DI MALAYSIA |
| 2016 - 2020 | Improvement of Basic Occupational Health Service (BOHS) for Small and Medium Enterprise (SME)in Malaysia |
On-Going
| | |
| --- | --- |
| 2021 - Present | A Cross-Sectional Study on Patient Satisfaction on healthcare service quality at selected Major Outpatient Clinics at Sultan Ahmad Shah Medical Centre and IIUM FHC Kuantan Pahang |
| 2019 - Present | KAJIAN PENDEDAHAN DAN RISIKO KESIHATAN: ASBESTOS TERAMPAI SEMASA PENYELENGGARAAN KENDERAAN DAN JENTERA BERAT |
| 2018 - Present | Predicting respirator fitting using facial dimension, physiological and psychophysical responses data of Malaysian workers |
Publications
Article
| | |
| --- | --- |
| 2021 | A preliminary studies to assess public knowledge of beach safety in east coast Malaysia. Natural Hazards, 107 (1) pp. 873-887 |
| 2021 | Challenges of implementing occupational health services (OHS) in Malaysia -perspective of occupational health doctors. Pertanika Journal of Social Science and Humanities, 29 (2) pp. 993-1010 |
| 2021 | Non-communicable Diseases (NCDs) and modifiable risk Factors profiling among adults in a selected FELDA settlement in East Coast of Pahang. Malaysian Journal of Medicine and Health Sciences, 17 (Supp5) pp. 40 |
| 2021 | Practice of Tahajjud among Undergraduate Medical Students in International Islamic University Malaysia (IIUM) and its Relationship with Poor Sleep Quality. Malaysian Journal of Medicine and Health Sciences, 17 (5) pp. 74-74 |
| 2020 | Oral health status and self-perceived oral health satisfaction among residents in the largest care home in east coast Malaysia and its associated factors: a cross-sectional study. Journal of International Oral Health, 12 (2 (March-April)) pp. 168-172 |
| 2020 | Poor sleep quality among medical students in International Islamic University Malaysia (IIUM) and its association with mental health and other factors. International Medical Journal Malaysia, () pp. 49-57 |
| 2020 | Qualitative content analysis of sharps management practices in Hce's in Malaysia: employee factor. International Journal of Advanced Science and Technology (IJAST), 29 (9s) pp. 1798-1806 |
| 2019 | A cross-sectional study on patient satisfaction at International Islamic University Malaysia (IIUM) Family Health Clinic, Kuantan Pahang Malaysia. Journal of Family Medicine Forecast, 2 (Edition 3) pp. 1-6 |
| 2019 | A study on prevalence of depression among adults attending International Islamic University Malaysia (IIUM) Family Health Clinic, Kuantan Pahang, Malaysia. Journal of Family Medicine Forecast, 2 (Edition 3) pp. 1-4 |
| 2019 | An overview of scheduled wastes management in Malaysia. Journal of Wastes and Biomass Management (JWBM), 1 (2) pp. 01-04 |
| 2019 | Body Mass Index status and its relationship with mode of delivery, birth weight and early feeding history among children in an urban area of Pahang. Medical Journal of Malaysia, 74 (Supplement 2) pp. 69-69 |
| 2019 | Health care waste management and sustainable development goals in Malaysia. Journal of Wastes and Biomass Management (JWBM), () pp. 18-20 |
| 2019 | Health effects of Hevea brasiliensis wood dust exposure among furniture factory workers. Online Journal of Health and Allied Sciences, 18 (3) pp. 1-5 |
| 2019 | Human resource development for future basic occupational health services in Malaysia. International Journal of Allied Health Sciences, 3 (4) pp. 939-943 |
| 2019 | Prevalence of depression among elderly and its predictors; a cross sectional study in community Felda Bukit Goh, Kuantan, Pahang.. Malaysian Family Physician, 14 (Supplement 2) pp. 15-15 |
| 2019 | Prevalence of depressive symptoms among elderly and its predictors: a cross sectional study in community felda Bukit Goh, Kuantan Pahang. Journal of Family Medicine Forecast, 2 (2) pp. 1-6 |
| 2019 | Prevalence of Occupational Diseases among Small and Medium Industry Workers in Malaysia: A Systematic Review. Journal of Clinical and Health Sciences, 4 (2) pp. 4-30 |
| 2019 | The prevalence of high risk of obstructive sleep apnea and its association with sociodemographic factors among adults in Taman Dato' Rashid Salleh, Indera Mahkota, Kuantan. IIUM Medical Journal Malaysia, 18 (Supplement 2) pp. 18-18 |
| 2019 | The proposed future infrastructure model for basic occupational health services in Malaysia. Malays J Med Sci, 26 (2) pp. 131-137 |
| 2018 | The Kuala Lumpur Charter on smoke-free homes. BMJ Blog Tobacco, () pp. 1-7 |
| 2018 | The relationship between eating habits and stress among undergraduate medical students of IIUM Kuantan. Malaysia Journal of Public Health Medicine, 18 (Supplement 2) pp. 68 |
Conference or Workshop Item
| | |
| --- | --- |
| 2021 | A cross-sectional study on patient satisfaction at International Islamic University Malaysia (IIUM) Family Health Clinic, Kuantan Pahang Malaysia. In: Virtual 3rd World Congress on The Integration and Islamicisation (2021 WCII): Mental Health and Well Being in the 4th Industrial Revolution, |
| 2021 | A study on the prevalence of depression among adults attending International Islamic University of Malaysia(IIUM) Family Health Clinic. Kuantan Pahang. In: Virtual 3rd World Congress on the Integration and Islamicisation (2021 WCII): Mental Health and Well Being in the 4th Industrial Revolution, |
| 2021 | Estimating lifetime asbestos inhalation exposure of brake maintenance workers in Malaysia. In: 12th IOHA International Scientific Conference, |
| 2021 | Practice of Tahajjud among Undergraduate Medical Students in International Islamic University Malaysia (IIUM) and its relationship with poor sleep quality.. In: 3RD WORLD CONGRESS ON THE INTEGRATION AND ISLAMICISATION (2021 WCII): MENTAL HEALTH AND WELL BEING IN THE 4TH INDUSTRIAL REVOLUTION, |
| 2021 | Practice of tahajjud prayer among undergraduate medical students of IIUM and its relationship with poor sleep quality. In: 3rd World Congress on Integration and Islamicisation 2021: Mental Health and Well-Being in the 4th Industrial Revolution, |
| 2021 | Prevalence of burnout and its associated factors among healthcare providers in government health clinic in Kuantan, Pahang during covid-19 pandemic. In: Virtual Medical Research Symposium 2021, |
| 2021 | Prevalence of depression, anxiety, stress symptoms and the related factors among caregivers of children with autism spectrum disorder in Kuantan, Pahang. In: 23rd Family Medicine Scientific Conference 2021, |
| 2021 | Prevalence of erectile dysfunction and its associated factors among men in government health clinics In Kuantan, Pahang.. In: Medical Research Symposium 2021, |
| 2020 | A cross-sectional study on patient satisfaction at International Islamic University Malaysia (IIUM) Family Health Clinic, Kuantan Pahang Malaysia. In: Kuantan Research Day 2020: A National Online Event for E-poster Presentation, |
| 2020 | Factors related to depression among transgender male to female (mtf) in Kuantan, Pahang : a qualitative study. In: First Virtual International Conference On Equality, Religious Harmony & Peace 2020, |
| 2019 | Determining the association between oral health status and self-perceived oral health satisfaction among residents in the largest care home in East Coast Malaysia. In: Medical Research Symposium 2019: Expanding Research Collaboration in Health, |
| 2019 | Prevalence of depressive symptoms among elderly and its predictors; a cross sectional study in community Felda Bukit Goh, Kuantan, Pahang. In: 7th Asia Pacific Primary Care Research Conference, |
| 2018 | A cross sectional study on quality of sleep among adult population in an urban area of Pahang. In: Medical Research Symposium 2018, |
| 2018 | Food safety at home: knowledge and practices among adults in suburban community in Malaysia. In: International Society for Environmental Epidemiology and International Society of Exposure Science - Asia Chapter Conference 2018 (ISEE/ES-AC 2018), |
| 2017 | Examining neurobehavioral effects of pesticide exposure in workers involved in mosquito control in Malaysia: A Preliminary study. In: International Conference on Environmental and Occupational Health, |
| 2017 | Knowledge, attitude and behaviour towards dietary salt intake among adults' residents of sub-urban setting in Kuantan. In: 20th Family Medicine Scientific Conference, |
| 2016 | Prevalence of smartphone addiction and its related factors among pre-clinical students at IIUM Kuantan Campus 2016. In: 2nd Sabah Regional Public Health Conference & 11th Sabah Public Health Colloqium :Innovation & Transformation: Regional Public Health Of the Future, |
| 2016 | Smoking dependency behaviour towards conventional & e-cigarette among selected government instituition in Indera Mahkota, Kuantan 2016. In: 2nd Sabah Regional Public Health Conference & 11th Sabah Public Health Colloqium :Innovation & Transformation: Regional Public Health Of the Future, |
| 2015 | Estimating lifetime pesticide exposure and neurobehavioral performance among mosquito control workers in Malaysia. In: International Society of Exposure science 25th Annual Meeting, |
| 2011 | Health effects of rubber wood dust exposure among workers in a furniture factory. In: Scientific Conference on Occupational Safety & Health (SCI-COSH), |
Monograph