Staff Directory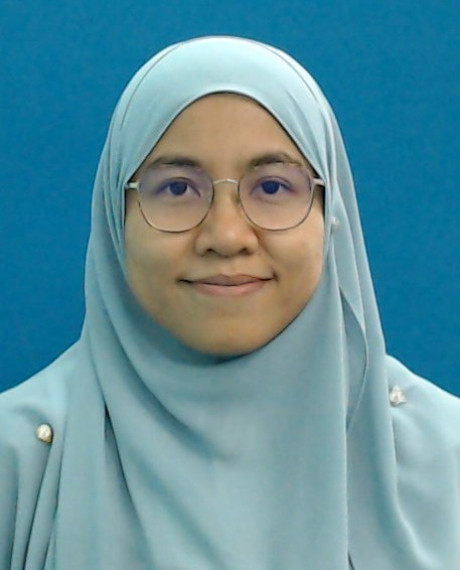 Academic Qualification
Doctor of Philosophy (Engineering) - Doctor of Philosophy, International Islamic University Malaysia
Electronics Engineering - Masters Degree, International Islamic University Malaysia
Nurul Arfah Binti Che Mustapha (Dr.)
Assistant Professor
IIUM Gombak Campus
KULLIYYAH OF ENGINEERING
---
nurularfah@iium.edu.my
3313
Expert Profile
Nurul Arfah Che Mustapha received the B. Eng. Electronics-Computer and Information Engineering and M. Sc. (Electronics Engineering) from the International Islamic University Malaysia (IIUM), Malaysia in 2008 and 2011, respectively. She obtained her Ph.D. degree in Engineering from IIUM in 2017. She was a graduate research assistant from 2009-2016 and received IIUM Fellowship from 2011-2015 for her Ph.D degree. 
Currently, Nurul Arfah works as a Asst. Prof. at the Electrical and Computer Engineering Department, Kulliyyah of Engineering, International Islamic University Malaysia (IIUM). She has been teaching for 5 years (since 2016) and has taught Electric Circuits (1st year), Computer Organization and Architecture (3rd year), VLSI Design (4th year) and Electrical Engineering Lab I (1st year). 
Her research interest is in CMOS IC Design, VLSI circuit design, Energy Harvesting and Wireless Sensor Networks, and signal processing of capacitive sensor. Nurul Arfah is also a Graduate member of the Institution of Engineers Malaysia (IEM) since March 2018, Member of Institute of Electrical and Electronic Engineers (IEEE), M'18, since early 2018 and Lifetime member for Persatuan Saintis Muslim Malaysia (PERINTIS) since 2019. She is also working part-time as Malay translator for IIUM Engineering Journal (since 2017) and one of the fellow in-charged for Mahallah Asiah (2018-2021).
Area of Specialisation
Engineering Tech ~ Engineering And Technology ~ Interdisplinary Engineering ~ Other Interdisplinary Engineering n.e.c. - Doctor of Philosophy (Engineering)
Teaching Responsibilities
| | |
| --- | --- |
| COMPUTER ORGANIZATION AND ARCHITECTURE | 2016/2017 |
| ELECTRIC CIRCUITS | 2023/2024 2022/2023 2021/2022 2020/2021 2019/2020 2018/2019 2017/2018 2016/2017 |
| ELECTRICAL ENGINEERING LAB | 2020/2021 2019/2020 2018/2019 2017/2018 |
| ELECTRICAL ENGINEERING LAB 1 | 2023/2024 2022/2023 2021/2022 |
| FINAL YEAR PROJECT 1 | 2019/2020 |
| FINAL YEAR PROJECT I | 2020/2021 2019/2020 2018/2019 |
| FINAL YEAR PROJECT II | 2023/2024 2022/2023 2021/2022 |
| PROJECT II | 2018/2019 |
| USRAH IN ACTION 1 | 2021/2022 |
| USRAH IN ACTION 2 | 2022/2023 |
| VLSI DESIGN | 2022/2023 2021/2022 2020/2021 |
Research Projects
Completed
| | |
| --- | --- |
| 2022 - 2023 | Pelestarian Alam Sekitar untuk Kesejahteraan Manusia dan Kesihatan Planet |
| 2022 - 2023 | Pelestarian Alam Sekitar untuk Kesejahteraan Manusia dan Kesihatan Planet |
| 2017 - 2019 | Electrical Characterization of Capacitive Sensing Design for Wireless Sensor. |
| 2016 - 2020 | Single Event-Transient Effects(SET) on 3T and 4T CMOS Active Pixel Sensors (APS) |
On-Going
| | |
| --- | --- |
| 2022 - Present | Investigation of the Effect of Proton and Heavy Ion Radiation on Silicon Carbide Schottky Diodes (SD) Electrical Characteristics |
| 2019 - Present | Critical Prediction Modeling for Integrated Circuits (IC) Electromagnetic Compatibility (EMC) in Smart Automotive Industry |
| 2018 - Present | Development of circuit simulator model for Negative Capacitance Field Effect Transistors for Low Power IoT Devices applications |
Publications
Article
Conference or Workshop Item
| | |
| --- | --- |
| 2021 | Driving ethically towards an autonomous future. In: Fourth International Conference on Engineering Professional Ethics and Education (ICEPEE'21), |
| 2021 | Dynamic position control for unmanned small vehicle (application for vessel). In: 2021 8th International Conference on Computer and Communication Engineering (ICCCE), |
| 2021 | Noise sources extraction for conducted emission modeling of IC's using IBIS models. In: 2021 8th International Conference on Computer and Communication Engineering (ICCCE), |
| 2021 | Signal integrity analysis and noise source extraction of integrated circuits using IBIS models. In: 13th IEEE Regional Symposium on Micro and Nanoelectronics, RSM 2021, |
| 2021 | Thermopile array sensor for children detection in automobile application. In: 2021 8th International Conference on Computer and Communication Engineering (ICCCE), |
| 2021 | Underwater communication system using electronic acoustics. In: 2021 IEEE Regional Symposium on Micro and Nanoelectronics (RSM), |
| 2018 | Analysis of the frequency dependency to the single supply differential capacitive sensor. In: 7th International Conference on Computer and Communication Engineering (ICCCE) 2018, |
| 2018 | Frequency reliant wireless power transfer link for a applications of mWatts devices. In: 2018 7th International Conference on Computer and Communication Engineering (ICCCE), |
| 2018 | Single Supply Differential Capacitive Sensor with Parasitic Capacitance and Resistance Consideration. In: 7th International Conference on Computer and Communication Engineering 2018 (ICCCE 2018), |
| 2017 | Current behavior analysis of the single supply differential capacitive sensing. In: 14th Student Conference on Research and Development, IEEE (SCOReD2016), |
| 2017 | Single supply differential capacitive sensor with energy harvester compatibility. In: 2016 IEEE Industrial Electronics and Applications Conference (IEACon), |
| 2016 | Wireless capacitor sensing for structural health monitor. In: World Congress on Engineering 2016, |
| 2015 | Parametric sweep analysis of medium voltage range boost converter for energy harvester application. In: 2015 IEEE International WIE Conference on Electrical and Computer Engineering (WIECON-ECE), |
| 2013 | Boost converter for low voltage energy harvesting applications: basic component selection. In: IEEE International Conference on Smart Instrumentation, Measurement and Applications (ICSIMA), |
| 2013 | Parametric analysis for designing low voltage and low frequency energy harvester booster. In: 2013 IEEE Regional Symposium on Micro and Nano Electronics (RSM 2013), |
| 2011 | Capacitance-to-voltage converter for capacitance measuring system. In: 2011 4th International Conference on Mechatronics: Integrated Engineering for Industrial and Societal Development (ICOM 2011), |
| 2011 | CMOS Op amp testing for capacitive measuring systems application. In: 2011 IEEE Regional Symposium on Micro and Nanoelectronics (RSM 2011), |
| 2010 | Design of capacitive measuring systems for high frequency band sensor transducer. In: International Conference on Computer and Communication Engineering (ICCCE 2010), |
Book Section
| | |
| --- | --- |
| 2017 | Wireless structural health monitoring system by capacitor sensing technique. In: World Scientific, ISBN: 9789813226197, pp. 168-178 |
| 2011 | A mathematical study of a thermistor astable multivibrator in a linearization technique. In: IIUM Press, ISBN: 9789674181710, pp. 113-116 |
| 2011 | A study of linearization technique using a nonlinear thermistor. In: IIUM Press, ISBN: 9789674181710, pp. 117-122 |
| 2011 | CMOS operational amplifier for capacitance to voltage converter. In: IIUM Press, ISBN: 9789674181710, pp. 95-101 |
| 2011 | Design of capacitive measuring system for high frequency band sensor transducer. In: IIUM Press, ISBN: 9789674181710, pp. 83-88 |
| 2011 | Mathematical model for contactless measurement. In: IIUM Press, ISBN: 9789674181710, pp. 102-106 |
| 2011 | Principle of capacitance to voltage converter. In: IIUM Press, ISBN: 9789674181710, pp. 89-94 |