Staff Directory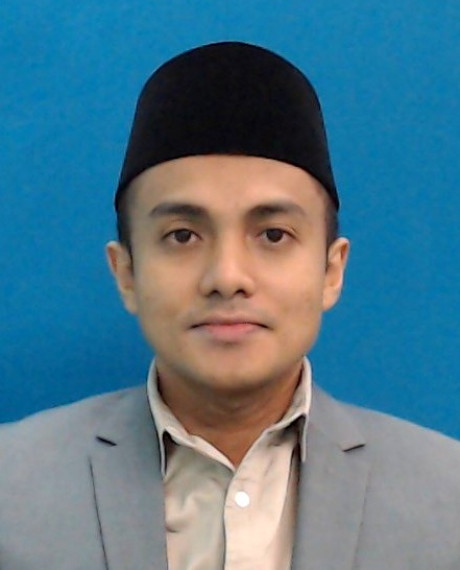 Academic Qualification
Doctor of Philosophy in Syariah and Judiciary - Doctor of Philosophy, Universiti Sains Islam Malaysia (USIM)
Master of Syariah - Masters Degree, USIM
Bachelor of Fiqh & Fatwa with Honours - Bachelor Degree, Universiti Sains Islam Malaysia (USIM)
Sijil Tahfiz Malaysia - Diploma, DARUL QURAN JAKIM
Mohamed Rashid Bin Ab Razak (Dr.)
Assistant Professor
IIUM Gombak Campus
AHMAD IBRAHIM KULLIYYAH OF LAWS

Other's position:
Deputy Director, Centre for Islamisation
---
rashidrazak@iium.edu.my
4212
Expert Profile
Asst. Prof. Dr. Mohamed Rashid Bin Ab Razak is a senior lecturer at Department of Islamic Law, Ahmad Ibrahim Kulliyyah of Laws. 
Prior to joining AIKOL, he was a CELPAD
 Lecturer at Tilawah Division IIUM. 
He obtained his B.A in Fiqh & Fatwa (first class of honours)
 from the Faculty of Shariah & Laws, Islamic Science University of Malaysia (USIM) in 2014, then pursued his Master's degree in Syariah. 
He received his PhD in Syariah & Judiciary from the Islamic Science University of Malaysia 
(USIM)
. 
In 2022, he has been appointed as Deputy Director of SHAS Mosque, Center for Islamisation CENTRIS, IIUM
. He also sat in various committees at Kulliyyah and University levels. 
He is also a member of International Union of Muslim Scholars.
Area of Specialisation
Social Science ~ Social Science ~ Syariah Law ~ Other Syariah Law n.e.c. - Fatwa Studies, Muamalat, Usul Fiqh, Fiqh al-Mawarith, al-Quran Memorization, Sciences of al-Quran
Teaching Responsibilities
| | |
| --- | --- |
| ADVANCED TILAWAH AL QURAN I (IRK & BARB) | 2021/2022 2020/2021 2019/2020 2018/2019 |
| ADVANCED TILAWAH AL QURAN II (IRK & BARB) | 2020/2021 2019/2020 2018/2019 |
| AL-MU'AMALAT AL-MALIYYAH FI AL-SHARI'AH AL-ISLAMIYYAH I | 2022/2023 |
| KAEDAH-KAEDAH FEQAH | 2022/2023 |
| MOSQUE MANAGEMENT 2 | 2022/2023 |
| PRE-TILAWAH AL-QURAN | 2020/2021 |
| TAHFIZ AL-QURAN | 2019/2020 2018/2019 2017/2018 |
| TAHFIZ CLASS 1 | 2018/2019 |
| TAHFIZ CLASS 2 | 2018/2019 |
| TAHFIZ CLASS 3 | 2019/2020 |
| TAHFIZ CLASS 4 | 2019/2020 |
| TAHFIZ CLASS 5 | 2020/2021 |
| TAHFIZ CLASS 6 | 2020/2021 |
| TILAWAH AL-QURAN I | 2021/2022 2020/2021 2019/2020 2018/2019 2017/2018 |
| TILAWAH AL-QURAN II | 2021/2022 2020/2021 2019/2020 2018/2019 2017/2018 |
| TRANSACTION IN ISLAMIC LAW II | 2022/2023 2021/2022 |
| USUL AL FIQH I (PRINCIPLES OF ISLAMIC JURISPRUDENCE I) | 2022/2023 |
| USUL AL FIQH II | 2022/2023 2021/2022 |
Publications